While my oldest granddaughter, Jaidyn, is a chocolate and cookie fanatic, my other granddaughter, Emory, is the lemon fanatic. In fact, she talked her mom and dad into letting her plant a lemon tree in their backyard a few years ago when she was only 6! Em named her tree Lulu and every time there's a new lemon popping out she is beyond excited. So when I came across this lemon recipe for a cupcake that touts itself as the lemoniest of all lemon cupcakes ever, I knew I had to try it…immediately.
It was no surprise that these lemon cupcakes were a huge hit with my biggest lemon fan. Ultimate creamy lemon frosting that perches high on top of a tender lemon cupcake, and then a sudden jolt of cool lemony tartness from the lemon curd nestled in the center of the cupcake. This recipe is from a new book by Paige Shelton, Bushel Full of Murder, and releases on June 2, 2015. I had the privilege of being one of her advanced readers, reviewers and tasters. You may recall I shared Paige's Lemon Meringue Pie recipe a while back along with a review on her first book in this series. Trust me, this lemon cupcake is every bit as lemony delicious as her pie, and the pie was the best I've ever had!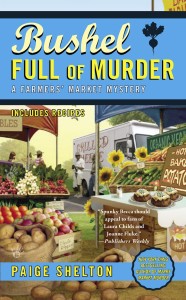 Bushel Full of Murder is the story about Becca Robbins who makes and sells her jams and preserves at the local farmer's market. The owners of the market decide to invite food trucks from other states as a promotion for the summer and Becca is happy when her younger cousin, Peyton, is one of the food truck vendors. However, trouble seems to have followed Peyton and her hot dog truck from Arizona to South Carolina. Becca learns that her cousin is suspected of stealing both a secret recipe and money from the restaurant she worked at and using them to start her food truck business. When the town's business manager is found dead with the stolen recipe clutched in his hand, Peyton becomes the number one suspect and is soon arrested. Becca's boyfriend, Sam, is the local police officer and in charge of the investigation. Becca knows Sam is only doing his job by arresting her cousin, but decides she must find the real killer and clear Peyton's name.
I thoroughly enjoyed reading Bushel Full of Murder. It's the sixth book in the Farmer's Market Mysteries and although I have only read the first book (I have full intentions of reading ALL the books in the series!) Bushel Full of Murder is a stand alone book. You don't have to start with the first book to know what's going on. I was very happy to see that Paige has allowed Becca to grow as a person and make choices that reflect that growth. It adds reality to her continuing stories. And of course her delicious recipes included with the book add to my reading pleasure! Thank you, Paige, for allowing me to read your wonderful book before the release date and letting me share your lemoniest cupcake recipe!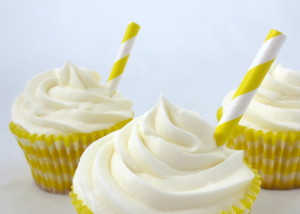 Lemon Cupcakes: Basha's Pucker-Ups
Ingredients
Cupcakes
1-1/2 cups all-purpose flour
1 teaspoon baking powder
1/2 teaspoon salt
1 stick unsalted butter, melted
1-1/4 cups sugar
3 eggs
1 tablespoon vanilla extract
1/4 cup lemon juice
1/2 cup whole milk
1/2 cup lemon curd (find it by the jams & jellies in your grocery store or try my recipe below)
Frosting
3 cups confectioners' sugar
1 cup unsalted butter, softened
1 tablespoon lemon juice
2 tablespoons heavy whipping cream
Instructions
Cupcakes
Preheat oven to 350 degrees.
Line cupcake tins with liners.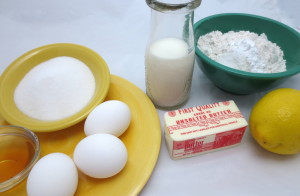 Whisk flour, baking powder and salt together in a medium bowl.
Mix together melted butter and sugar with a hand mixer for about 30 seconds.
Add eggs one at a time, mixing after every egg.
Mix in vanilla extract and lemon juice.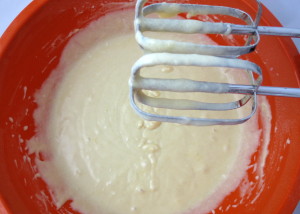 Alternate adding flour mixture and milk, mixing after each addition but just until mixed. Don't over mix.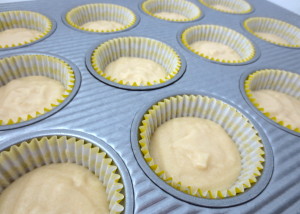 Fill cupcake liners 3/4 full.
Bake for 13 to 18 minutes until toothpick comes out clean.
Allow to sit in cupcake tin for 5 minutes then remove to wire rack to cool completely.
Scoop out a small amount from the middle of the cupcakes, about the size of a marble, and fill with about 1/2 tablespoon of lemon curd.
Frosting
To make the frosting, place butter in a medium bowl.
Add confectioners' sugar a little at a time, mixing each time until sugar is coated.
Mixture is ready when it is creamy.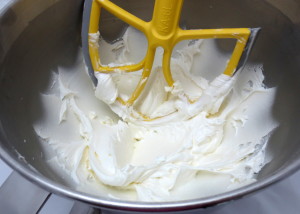 Add lemon juice and whipping cream and mix until all ingredients are combined and creamy.
Frost the cupcakes and serve. (This is a lot of frosting. Some people like to pile it on. This amount will accomplish that.)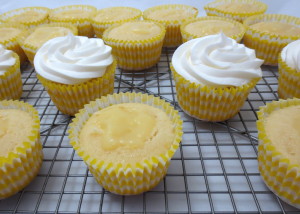 Tips
Use a 1/2 teaspoon measuring spoon to dig out the middle of the cupcake. It will look like an ugly mess but once the lemon curd is in and the frosting is on, it will be okay.
Refrigerate until an hour before serving and then re-refrigerate any leftovers.
If you have a lot of lemons like we sometimes get from Lulu the Lemon Tree, juice and zest them all at once, then measure 1/2 cup increments into freezer-safe ziplock bags. Lay them flat on a cookie sheet in the freezer so they take up less space once frozen flat. Defrost in the microwave as needed.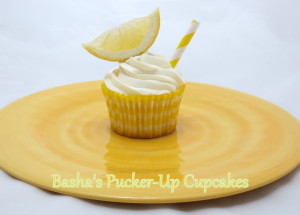 Lemon Curd
Ingredients
1/2 cup fresh lemon juice
1/2 cup sugar
1/4 cup (4 tablespoons) unsalted butter
1 egg, room temperature
2-1/2 teaspoons cornstarch
2 teaspoons cold water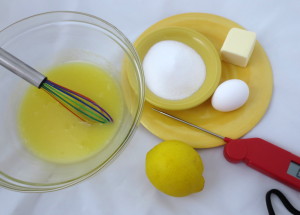 Instructions
Melt the butter in a 4-cup microwave-safe bowl. I like using my 4-cup glass measuring cup for this.
Vigorously whisk the lemon juice and sugar into the butter then whip in the egg .
Microwave 1 minute, remove and whisk, then microwave 30 seconds and whisk.
If mixture is not bubbling and appearing to thicken cook an additional 30 seconds in the microwave. Mixture should reach about 185 degrees.
While the lemon mixture is heating in the microwave, dissolve the cornstarch in the water.
Remove mixture from microwave and transfer to a small saucepan.
Heat lemon mixture over medium-low heat and continuously whisking, mix in the cornstarch and water mixture.
Keep whisking the mixture over the heat for approximately 2 – 2-1/2 minutes, until it begins to thicken.
Remove from heat and strain if desired.
Pour back into the 4 cup container you started with and cover with plastic wrap or a lid.
Place in the refrigerator until thoroughly chilled then fill the cupcakes.
Keep the curd refrigerated in an airtight container for up to 3 weeks or you may freeze for longer storage.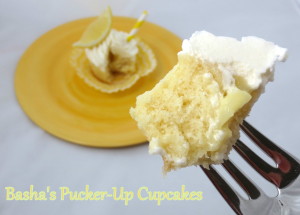 The author provided me with a free copy of the book in exchange for an honest review.