Sometimes you come across a new book that has you smiling from the very start. BURDEN OF POOF, the first book in the brand-new Bonnie & Clyde Mystery series by Julie Anne Lindsey, had that effect on me. From the downhome Southern charm of protagonist, Bonnie Balfour, to her adorable rescue cat, Clyde, to the witty and humorous dialog, Ms. Lindsey pens an entertaining tale. I loved the premise of Bonnie's new shop, Bless Her Heart, a second chance dress shop and boutique. It seemed to be a fitting metaphor for a great deal that went into the development of the charming story and the characters. Another thing that I admire is that there is so much kindness and caring between Bonnie, her parents, and her friends, new and old. It left me with a comforting, warm feeling of wanting to spend time with Bonnie and the community of Bliss.
However, someone in the community had it in for the only curmudgeon in town, and Bonnie is the unfortunate one to find the victim. Too many clues point to Bonnie being the viable suspect and the new detective has set his sight on her. I like that she's a "soft" investigator who gets information by being pleasant and getting clues by chatting and asking gentle questions, instead of in-your-face interrogating. Despite this gentle style, the book is fast-paced and kept me turning pages to find out what happens next. The reveal left me well-satisfied as the clues clicked into place and has me yearning for another trip back to Bliss!
When Bonnie gets stressed, she turns to baking to calm herself down. There are lots of mentions of delectable desserts and dishes in the book to keep the reader hungry. While there aren't any recipes in the book, Ms. Lindsey has kindly provided her own recipe for Spoonbread for this blog post. A southern side dish, I've never had it before and I found it to be a cross between cornbread and polenta, but with a lightened texture thanks to the whipped egg whites. I probably should have browsed Pinterest before making and photographing the recipe because I found out it's named Spoonbread because you're supposed to serve it with a spoon from the dish. Instead, I cut it into squares as I would have done for cornbread. But no matter how you decide to serve it, it's a delicious change to the usual side dish staples!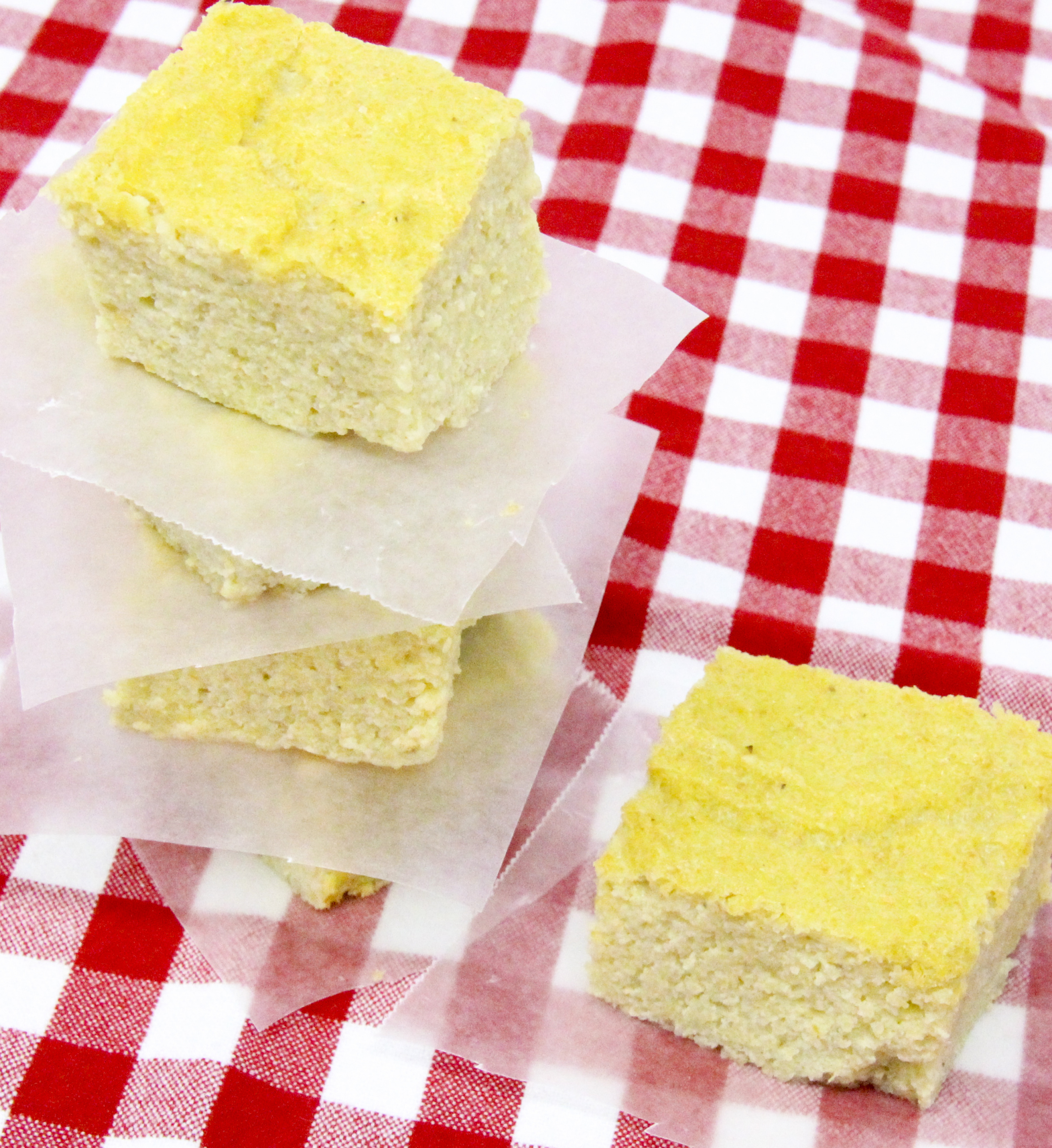 Amazon Synopsis 
An amateur sleuth named Bonnie and her kitty companion Clyde, with names like those, what could possibly go wrong? 
Life hasn't sparkled too brightly for Bonnie Balfour over the past few years, but a heart-breaking divorce has brought her back to her small rural hometown of Bliss, Georgia, and things are starting to shape up.
The proud new owner of Bless Her Heart—a second chance dress shop and boutique on the town square—Bonnie thinks thirty-eight might not be too late for a fresh start in life after all.
Until a grouchy old widow turns up dead in a pile of donations meant for Bonnie's shop, and the town's new detective pins her to the top of his suspect list!
To save her shop, dream and reputation, Bonnie must coordinate clues and stitch together the truth about her innocence, but the unreasonably handsome detective and prying eyes of the local gossip mill are fast fraying her nerves.
When a series of anonymous attacks begin to hem her in, Bonnie fears the real killer is fixing to make her his next victim. Can this amateur sleuth measure up?

A special thanks to Julie Anne Lindsey for providing one lucky winner with a Kitty Prize Package. Giveaway is limited to U.S. residents. Contest ends September 24, 2021 at 11:59 pm PST. Please use the Rafflecopter box located below to enter. The winner will be announced on this page as well as notified by email (so check your spam folder!) Contest is administered by Great Escapes Book Tour.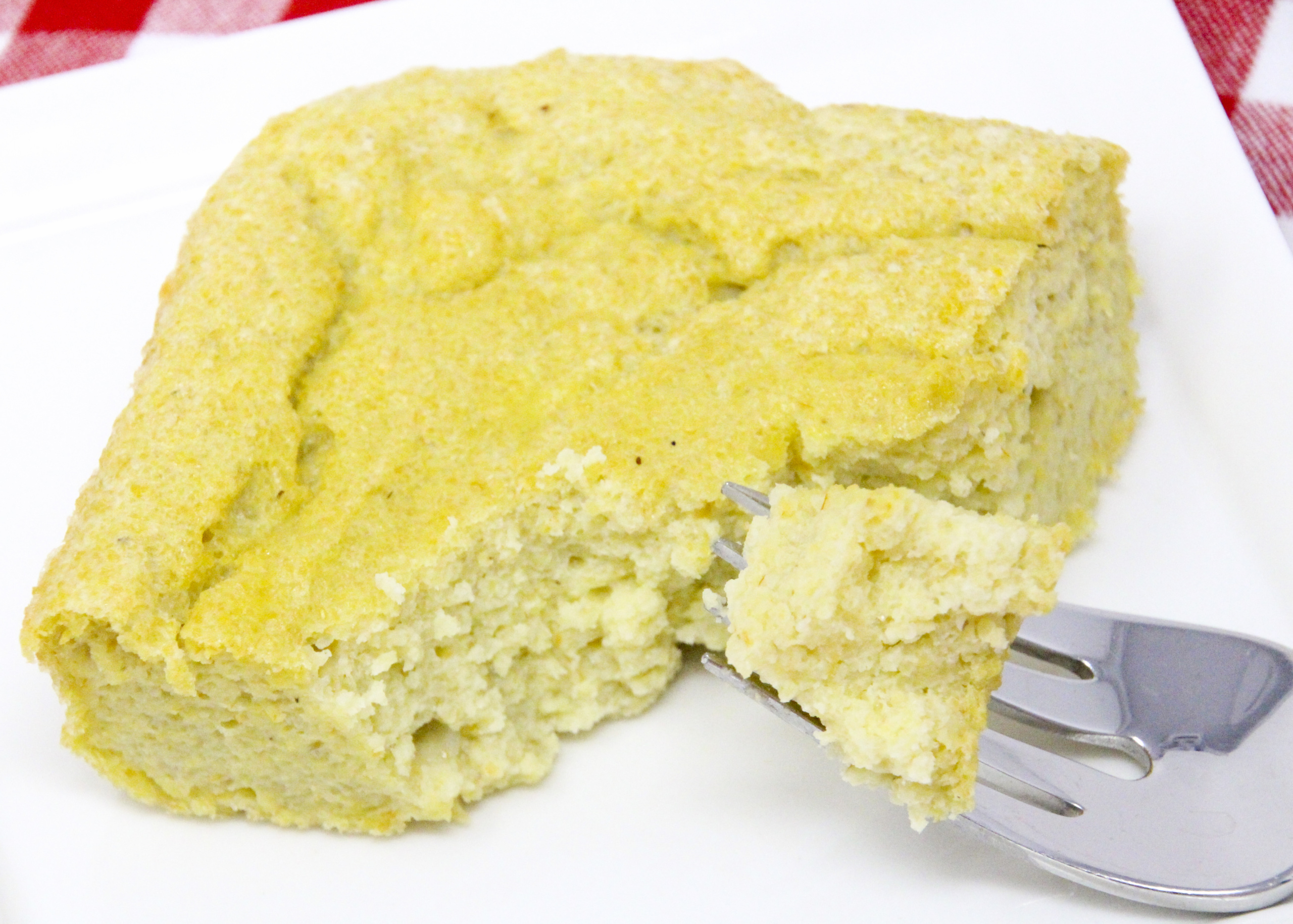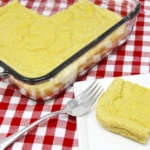 Spoonbread
From the author, Julia Anne Lindsey: I hope you'll enjoy this recipe. It's pretty simple, but I really loved the idea of this one. The fact it has long-been, and continues to be, a staple in southern households, and that there are apparently evidences of similar recipes going back to the 1700s,makes me automatically intrigued. And a version of this recipe was printed in Sarah Rutledge's, The Carolina Housewife, 1847! I'm a huge sucker for history, and anytime a recipe sticks around this long, I've got to think there's something right and worthy about it.
Ingredients
4

large eggs, separated

1

cup

ground cornmeal

2-1/2

cups

milk, whole or 2%

2

tablespoons

butter

1

teaspoon

salt
Instructions
Preheat oven to 350 degrees (F).

Prepare 8-inch square or 1-1/2 quart baking dish with butter or spray.

Combine milk and salt in a large saucepan and bring to a boil.

Whisk in the cornmeal, gradually, whisking out all clumps. Whisk 6-8 minutes, or until thick.

Remove from heat and blend in the butter.

Add egg yolks and blend until smooth.

Beat egg whites until medium stiff peaks form, then fold into mixture.

Move mixture to prepared baking dish and bake 35-45 minutes, until golden brown and puffed. *A toothpick inserted into the center should come out clean.

Serve warm
Other suggestions:
Spoonbread is a sweet treat when served with a pat of butter and drizzle of honey, or made more savory by adding shredded cheese or diced onion to the mixture before baking.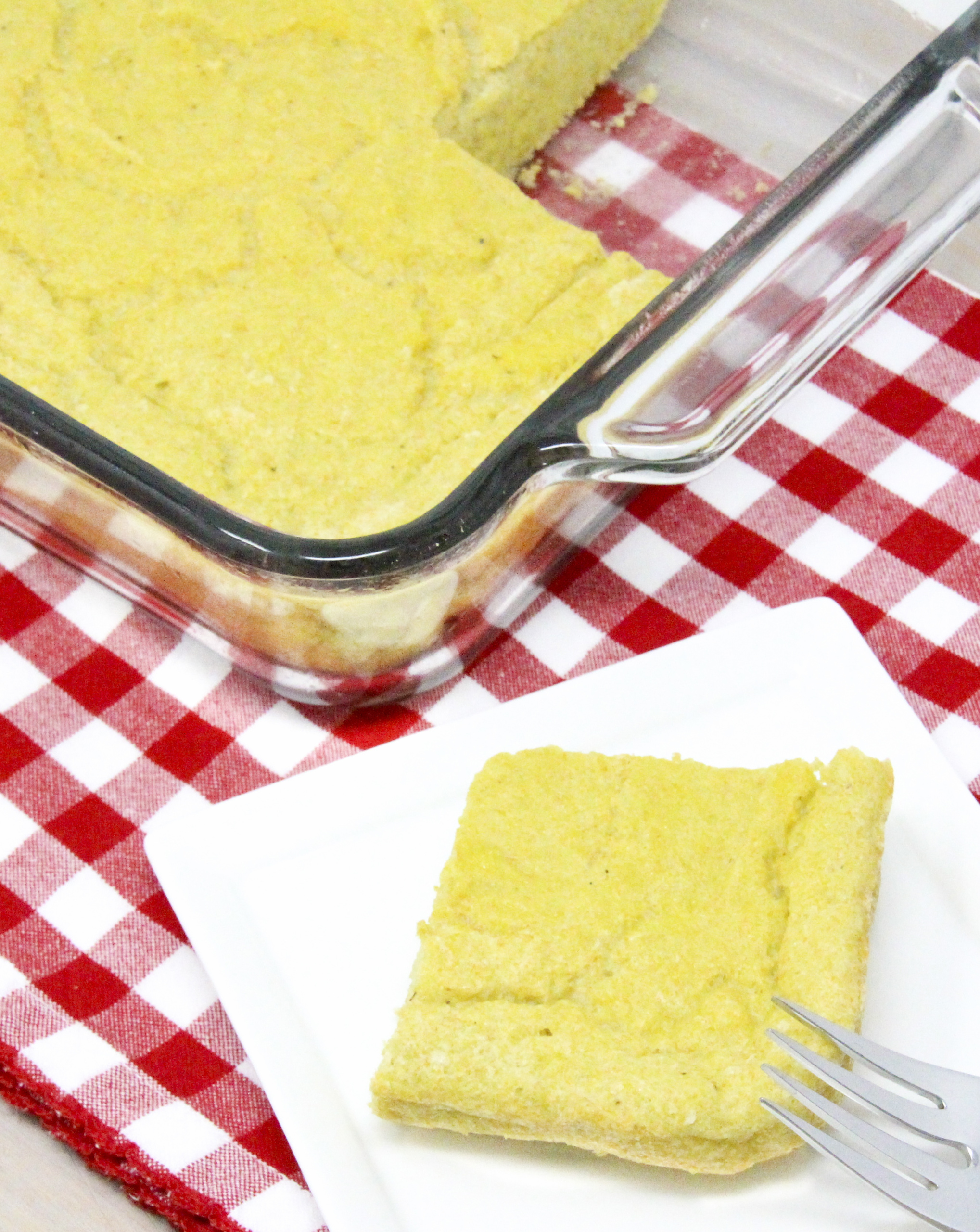 Pin to Pinterest: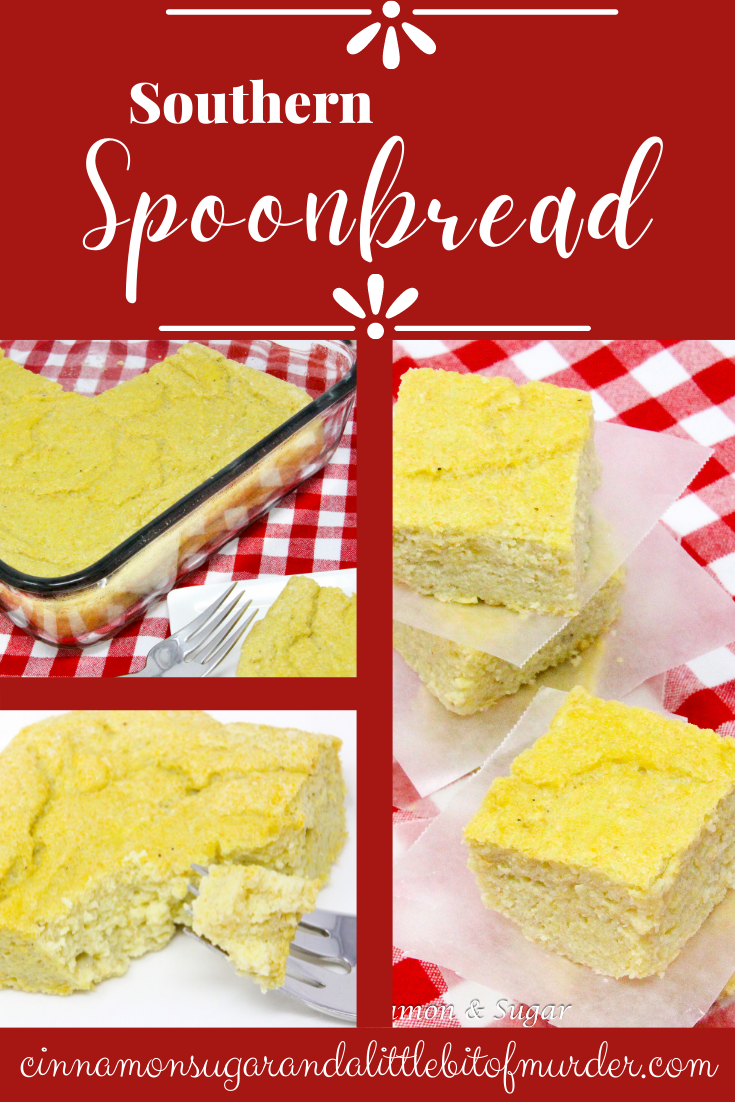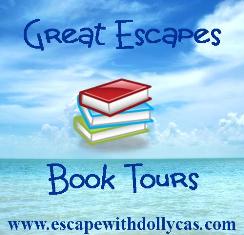 TOUR PARTICIPANTS
September 15 – Novels Alive – GUEST POST
September 15 – FUONLYKNEW – SPOTLIGHT
September 15 – The Avid Reader – REVIEW
September 15 – Christy's Cozy Corners – REVIEW, GUEST POST
September 16 – Baroness' Book Trove – SPOTLIGHT
September 16 – Cinnamon, Sugar, and a Little Bit of Murder – REVIEW, RECIPE
September 16 – I Read What You Write – GUEST POST
September 17 – Mochas, Mysteries and Meows – CHARACTER INTERVIEW
September 17 – My Reading Journeys – REVIEW
September 17 – Sapphyria's Book Reviews – REVIEW
September 18 – I'm All About Books – SPOTLIGHT
September 18 – Laura's Interests – REVIEW
September 19 – Cozy Up With Kathy – REVIEW, AUTHOR INTERVIEW
September 19 – Celticlady's Reviews – SPOTLIGHT
September 20 – Lisa Ks Book Reviews – GUEST POST
September 20 – Brooke Blogs – SPOTLIGHT
September 20 – My Journey Back the Journey Back – CHARACTER GUEST POST
September 21 – Reading, Writing & Stitch-Metic – GUEST POST
September 21 – Mysteries with Character – AUTHOR INTERVIEW
September 21 – Maureen's Musings – REVIEW
September 22 – Escape With Dollycas Into A Good Book – REVIEW
September 22 – Hearts & Scribbles – SPOTLIGHT
September 22 – Reading Is My SuperPower – REVIEW
September 23 – Socrates Book Reviews – REVIEW
September 23 – StoreyBook Reviews – REVIEW
September 23 – #BRVL Book Review Virginia Lee Blog – SPOTLIGHT
September 24 – Melina's Book Blog – REVIEW
September 24 – Literary Gold – AUTHOR INTERVIEW
I was provided with an advance copy. All thoughts and opinions are my own.