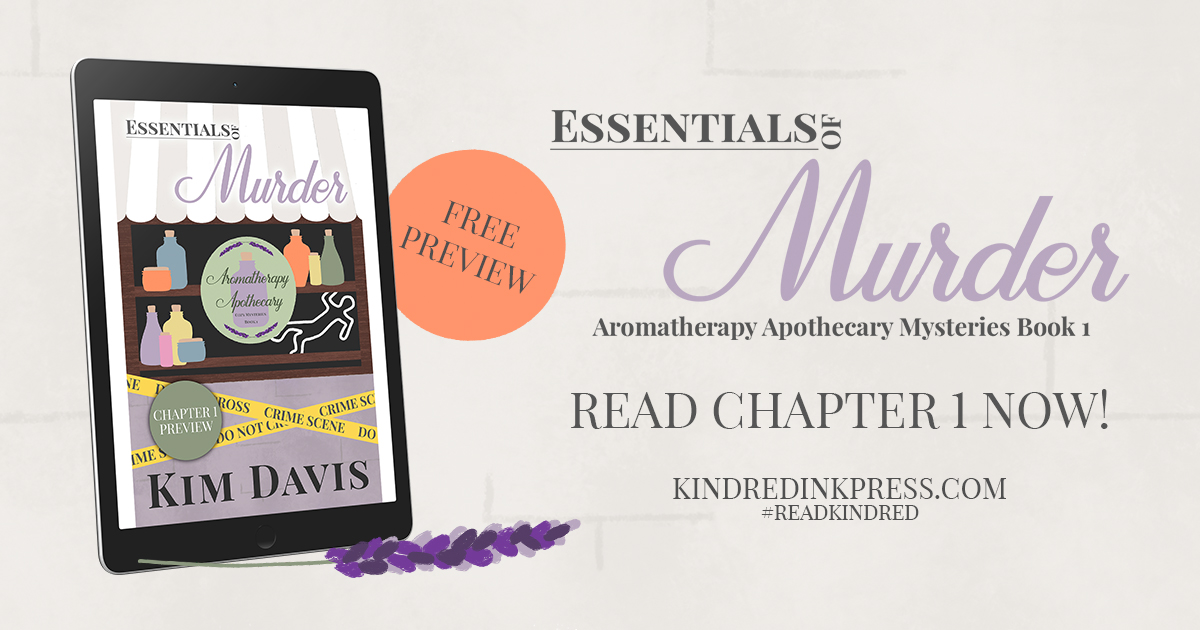 It's release day for
E S S E N T I A L S   O F   M U R D E R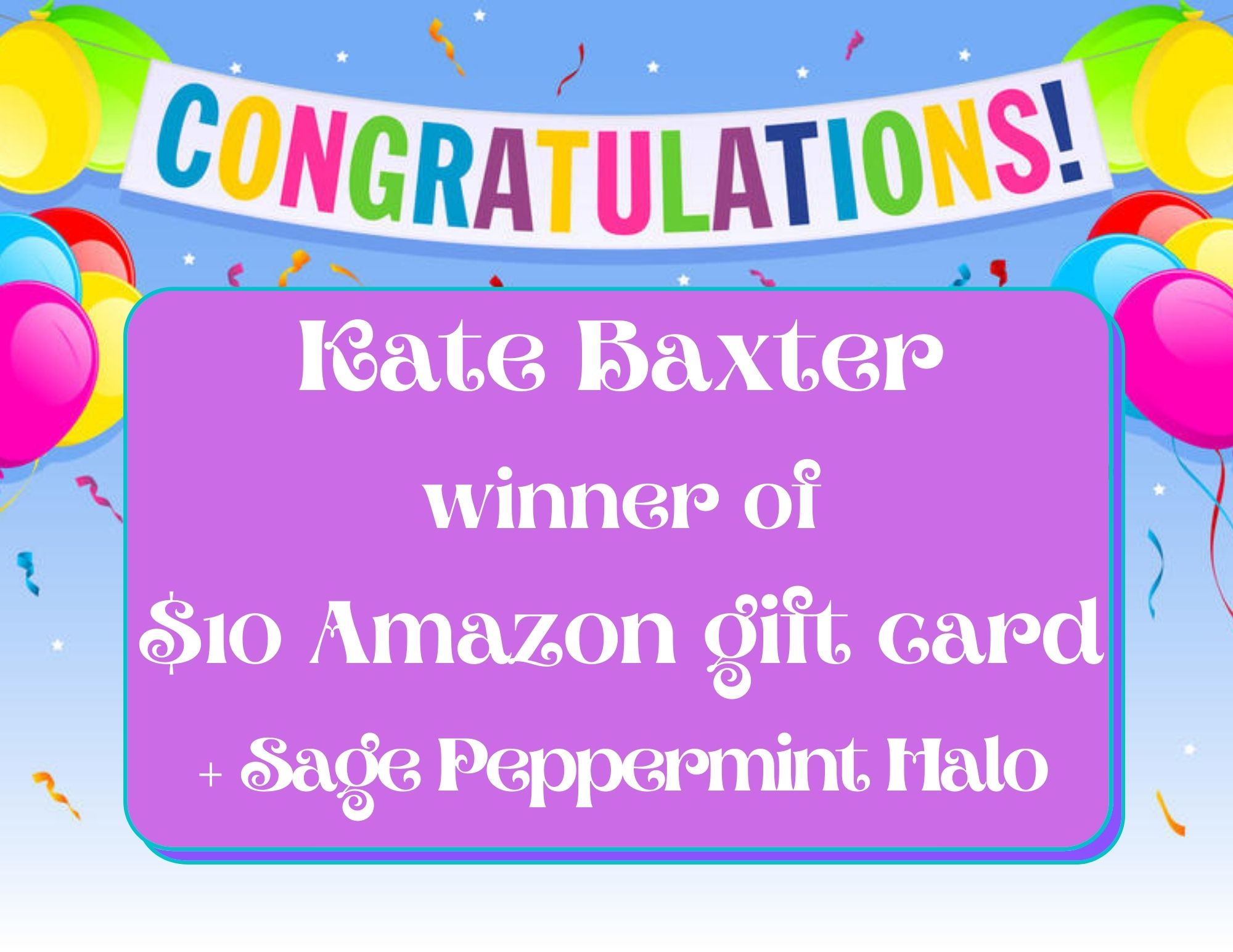 and I'm celebrating with a giveaway for a
$10 Amazon gift card and a
Saje Peppermint Halo® Wand Cooling and Soothing Oil Blend for the Head*
Use the Rafflecopter below to enter. Saje Peppermint Halo is available in limited countries and as such, may not be awarded if winner lives outside their delivery zones. Contest ends 9/14/21.
ABOUT THE BOOK
Following a scandal that chased her from San Francisco, Carissa Carmichael struggles to find acceptance in her small Southern California hometown as she opens her aromatherapy  and reflexology shop.
When she finds a man murdered in her distilling room, Carissa becomes the main suspect, especially when her fingerprints are found on the murder weapon. Despite her father's position as Oak Creek Valley's chief of police, most townspeople assume she's guilty—including the new leading detective.
Refusing to run again, Carissa knows she must prove her innocence to save her shop and her family's reputation. With suspects acting as slippery as the essential oils she distills, it's up to Carissa to apply pressure and sniff out the truth before it's too late.
** If you like your cozies with quirky hometown characters, small-town California charm, recipes, and essential oil and reflexology tips, Book 1 in the Aromatherapy Apothecary cozy mystery series is for you. Clean read: no graphic violence, sex, or strong language.
BOOK LINKS
Publisher website – https://kindredinkpress.com/titles/essentials-of-murder/
Read Chapter 1 before you buy – https://bit.ly/2WVeEAk
Amazon US – https://www.amazon.com/dp/ASIN/B09BBLP2C2
Amazon UK – https://www.amazon.co.uk/dp/ASIN/B09BBLP2C2
Amazon CA – https://www.amazon.ca/dp/ASIN/B09BBLP2C2
Amazon AU – https://www.amazon.com.au/dp/ASIN/B09BBLP2C2
Barnes & Noble – https://www.barnesandnoble.com/w/essentials-of-murder-kim-davis/1139912711
Apple Books – https://books.apple.com/us/book/id1578537176
Kobo – https://www.kobo.com/us/en/ebook/essentials-of-murder
Goodreads – https://www.goodreads.com/book/show/58756107-essentials-of-murder
BookBub – https://www.bookbub.com/books/essentials-of-murder-aromatherapy-apothecary-cozy-mysteries-book-1-by-kindred-ink-press-and-kim-davis
*My favorite headache relief essential oil blend, it includes:
peppermint (mentha piperita)
eucalyptus (eucalyptus globulus)
cajeput (melaleuca cajuputi)
rosemary (rosmarinus officinalis)
lavender (lavandula angustifolia)
vetiver (vetivera zizanoides)
To use: depress tip of wand onto scalp for 1-2 seconds in 8-12 spots. For increased cooling, apply in 15-25 spots. Avoid eyes.
Winner of Best Headache Remedy, Best Health Editor's Choice Awards, 2018!
Sign up for my author newsletter
(which goes out only a few times a year when I have news to share)
for a subscriber only giveaway coming next week!