PARTNERS IN LIME is the sixth book in the Seaside Café Mystery series by Bree Baker. Set on the island of Charm, North Carolina, this charming book features protagonist Everly Swan and her delightful tea shop Sun, Sand, and Tea. Ms. Baker has developed a strong cast of characters alongside Everly. I especially love her elderly aunts, one who just happens to be the mayor of the town and the other who runs their shop, the Blessed Bee, which sells all sorts of bee products from their hives. Everly is also dating Detective Grady Hays and their relationship is moving forward and provides a subplot thread throughout the story. The author's strong descriptive voice captures all that island life has to offer. There are beaches and tourists, plus surfers coming into town for a competition. Alongside that is the backdrop of the upcoming historical production, The Lost Colony with its more than one hundred participants. Ms. Baker intertwines the events and people together in a convincing fashion, setting the stage for murder and lots of suspects!
When the reigning surf champion is found murdered, Everly's one-time fling, Matt, is the prime suspect. Here the storyline fell off for me as Everly ignores all the evidence piling up against Matt. Despite her detective boyfriend's advice and warnings, she repeatedly meets up with Matt, even in unsafe locations. At times it felt like the author wanted to introduce a love triangle but wasn't sure if that was the direction she wanted to go. Fortunately, it's resolved by the end. That said, the author weaves a tightly plotted mystery with plenty of clues and suspects to keep the reader guessing and writes an edge-of-your-seat reveal. With a heartwarming and hopeful ending, Partners In Lime will appeal to fans of this series and will have us coming back for more.
While running the Sun, Sand, and Tea shop, Everly serves up all sorts of tempting treats and drinks. Thankfully, Ms. Baker includes several recipes at the back of the book to entice a hungry reader. I ended up making her recipe for Swan's Southern Tea Cakes, which are basically simple cookies that are traditionally served with tea. With only six pantry and refrigerated staples, these mix up quickly and make a large enough batch to share with family and friends! In the book, Everly spreads a lime glaze over the cookie, but the recipe has them served plain. These are delicious any way you serve them: plain, glazed with a simple confectioners' sugar thinned with lime juice, rolled in confectioners' sugar, or brushed with butter and rolled in cinnamon and sugar mixture and evoke the traditions of generations past.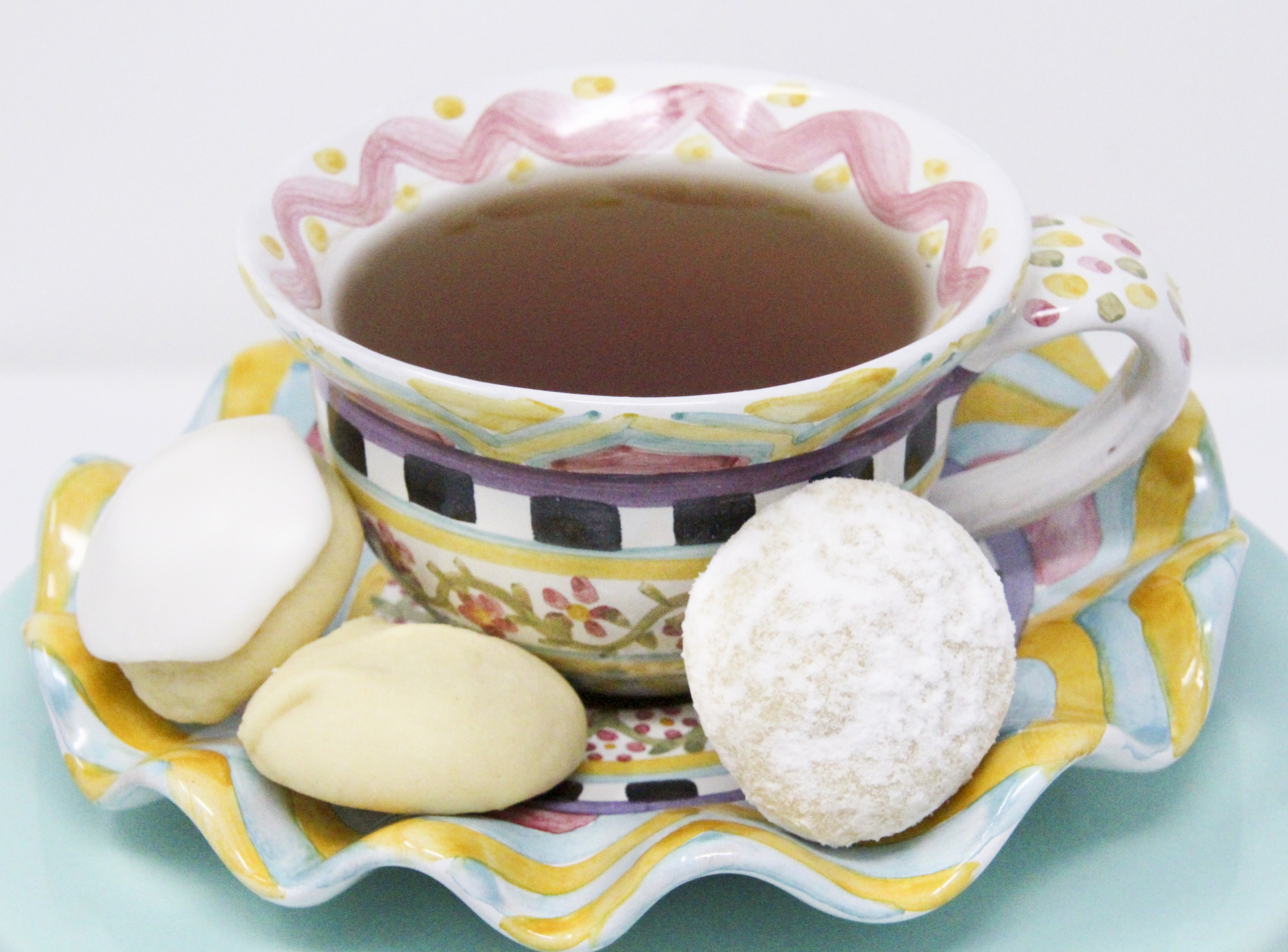 Amazon Synopsis
It all seems to be smooth sailing for Everly Swan. The island of Charm, North Carolina is hosting tons of fun summer events, her iced tea shop is a hit, and best of all, she's finally dating the handsome Detective Grady Hays. But their romantic bubble bursts when tragedy strikes: a surf-pro is found murdered on the beach, killed with a theater prop.
Grady follows the evidence, all of which points to Matt, Everly's friend and one-time fling. As Grady does his job, so does Everly—her unofficial chef-turned-sleuth-job, that is. She's determined to clear her friend's name but the arrival of a fancy new teashop and The Town Charmer, a gossip blog determined to rock the boat, complicates things. As Everly tries to keep rumors at bay and investigate the murder (and her new tea rival), the killer leaves a message in the sand…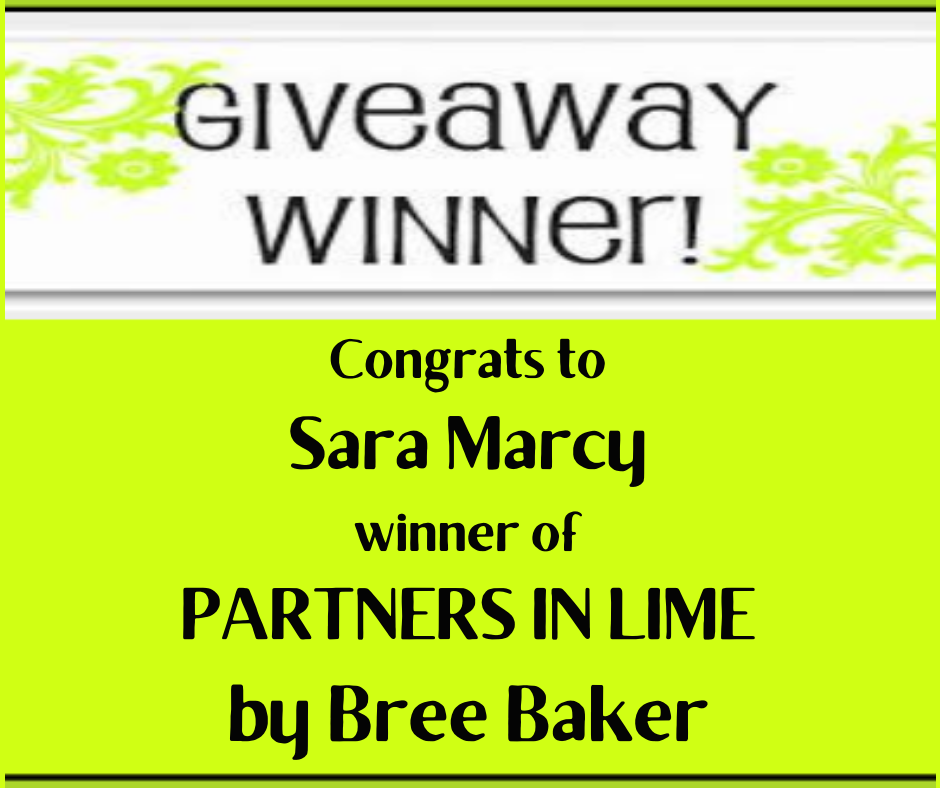 A special thanks to Poisoned Pen Press for providing one lucky winner with a print copy of PARTNERS IN LIME. Giveaway is limited to U.S. residents. Contest ends Sunday, September 12 , 2021 at 11:59 pm PST. Please use the Rafflecopter box located below to enter. The winner will be announced on this page and on Cinnamon & Sugar's Facebook page, as well as notified by email (so check your spam folder!)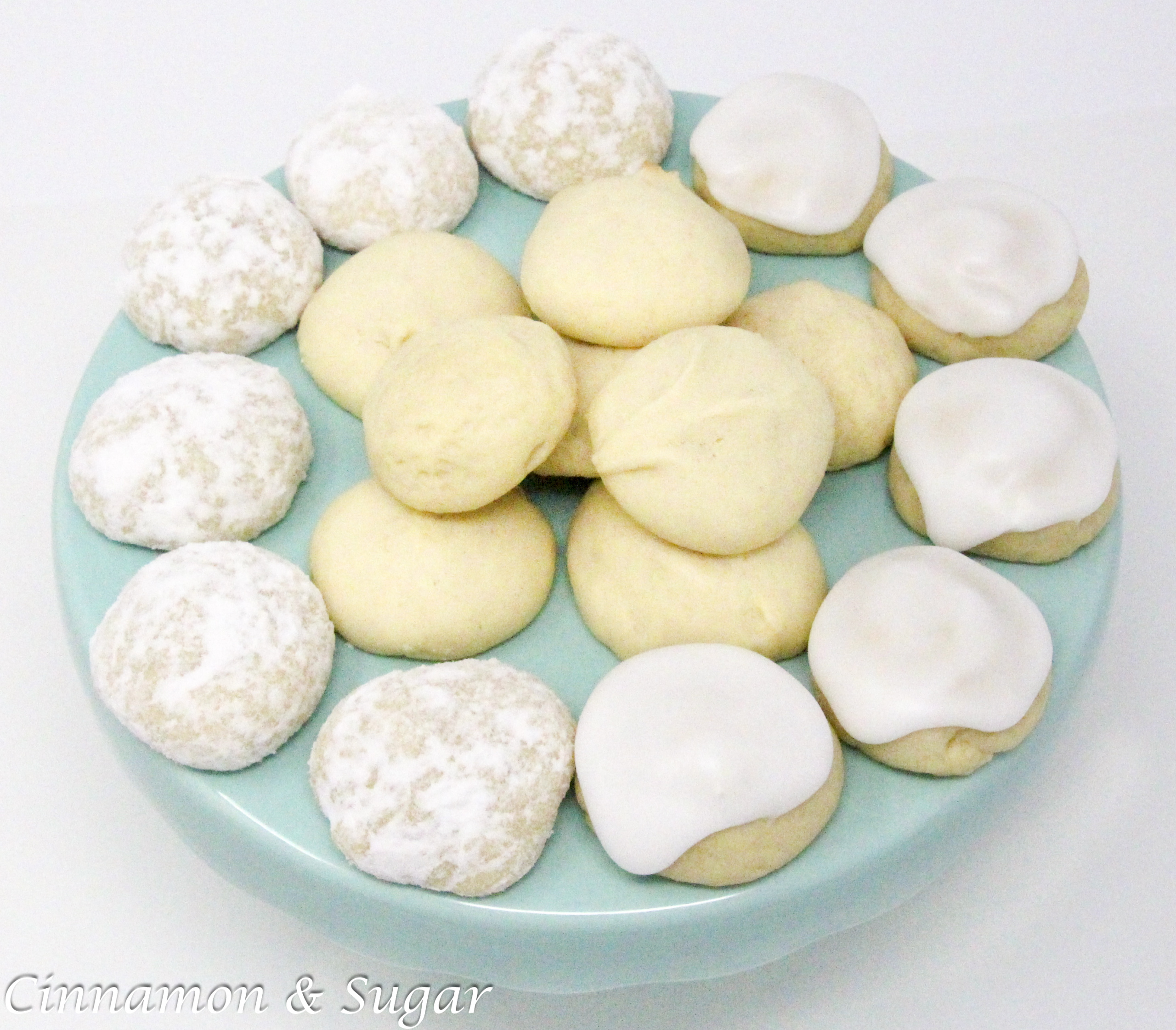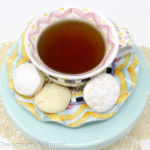 Swan's Southern Tea Cakes
Indulge your sweet tooth and impress your friends with a taste of island history. This Swan family recipe has been enjoyed for generations. Make it your family's newest tradition!
Ingredients
4

cups

flour

2

cups

sugar

2

eggs

1-1/2

sticks butter, melted

1/2

cup

milk

1

teaspoon

pure almond extract
Instructions
Preheat oven to 400 degrees (F). Line two baking sheets with parchment paper.

Pour the flour into a large bowl. Set aside.

In a medium bowl, whisk together the remaining ingredients until smooth.

Pour the wet ingredients into the bowl of flour and stir carefully to combine.

Work the dough into balls, and drop onto the baking sheet.

Bake for 7 to 9 minutes or until lightly browned. Serve.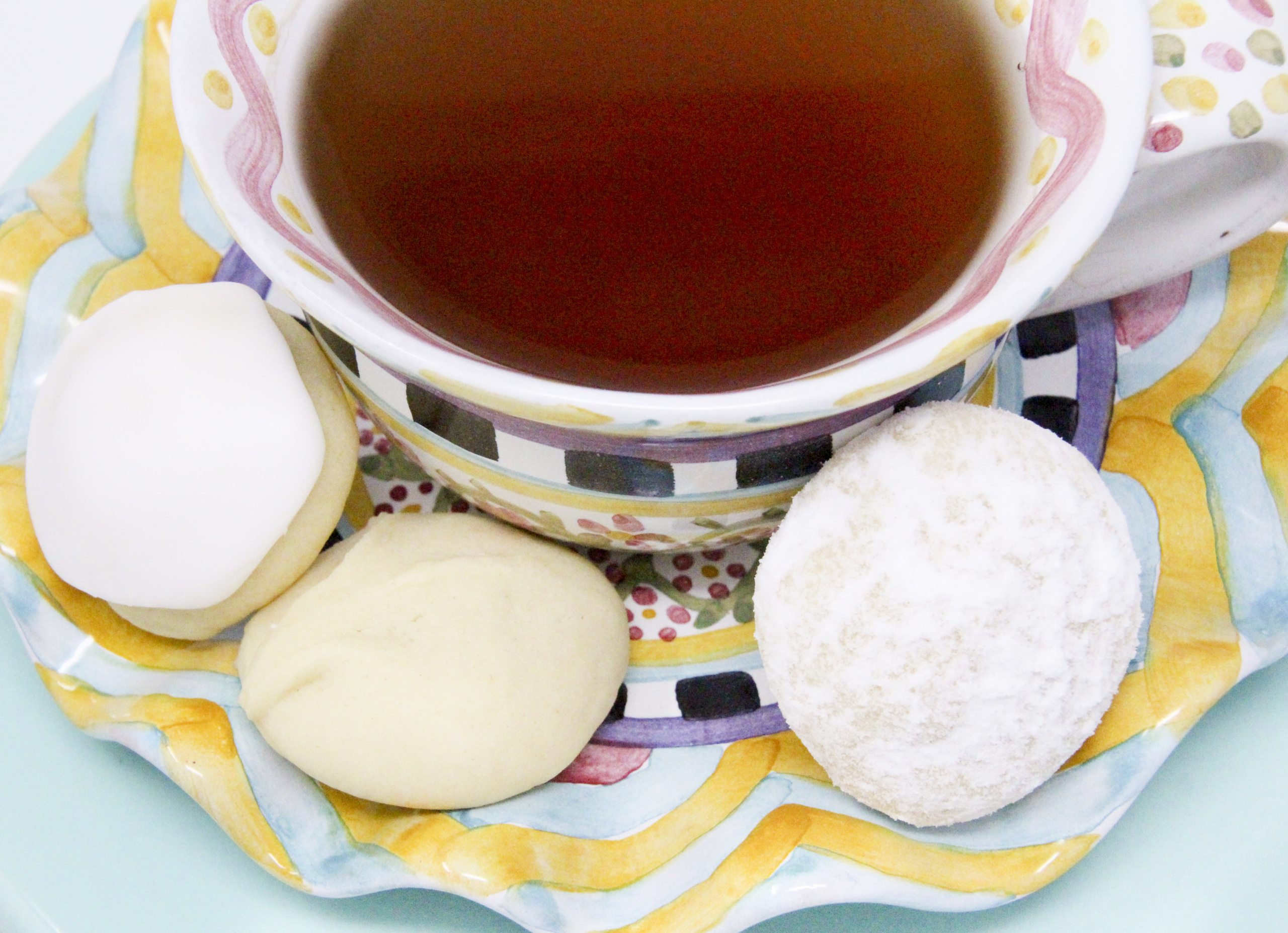 Pin to Pinterest: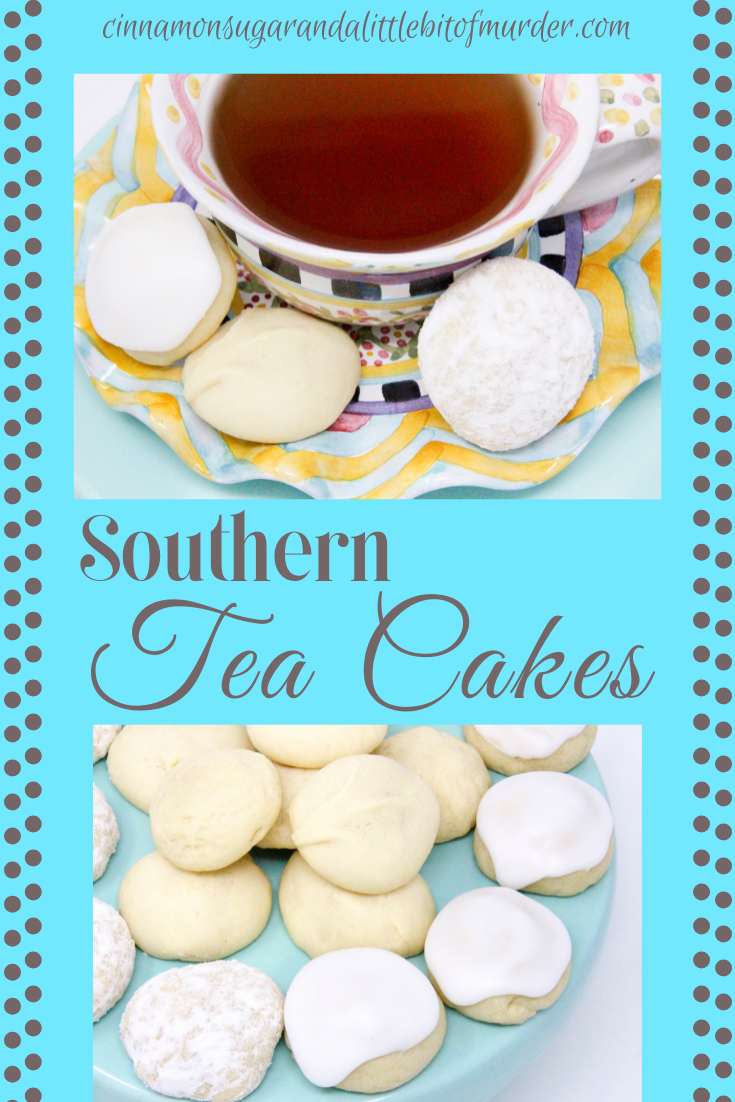 I was provided with an advance copy. All thoughts and opinions are my own.