EVERGREEN WISHES AT MOONGLOW is the ninth book in the Moonglow Christmas novella series by Deborah Garner. The release each year in this charming series marks the start of the holiday season for me. There's a sense of Christmas magic on the pages and pure, sweet comfort doled out by the protagonist, Mist, and hotelkeeper, Betty, at Timberton Hotel in Montana. The author's strong descriptive words bring each scene to life and I could smell the fresh evergreen boughs, feel the chill from the falling snow, taste the cinnamon and sugar glazing crunchy walnuts, hear the joyous voices singing carols, and see the festive decorations decorating the tree. The Christmas wonder on the pages is like seeing each new discovery through the eyes of an excited child waiting for Santa's arrival and the joy of sharing the holiday with friends and family. Evergreen Wishes at Moonglow is the perfect short holiday read to cozy up beneath a comforting quilt, sipping on eggnog or hot cocoa, and immerse yourself for a couple of hours in pure Christmas bliss!
One of the annual traditions at Timberton Hotel is the cookie exchange. Thanks to contributing fans of the author, there are 22 delectable recipes at the back of the book to try at home. I was happy to create the recipe for Gingerbread Kiss Cookies for the book, and I'm delighted to share it with you here. Soft on the inside and a bit crunchy on the outside, these spice-filled cookies are topped with a white chocolate Hershey Kiss. Not only will your elves gobble these up, but Santa will be sure to linger over his plate of cookies and a glass of milk if you leave these out for him come Christmas Eve!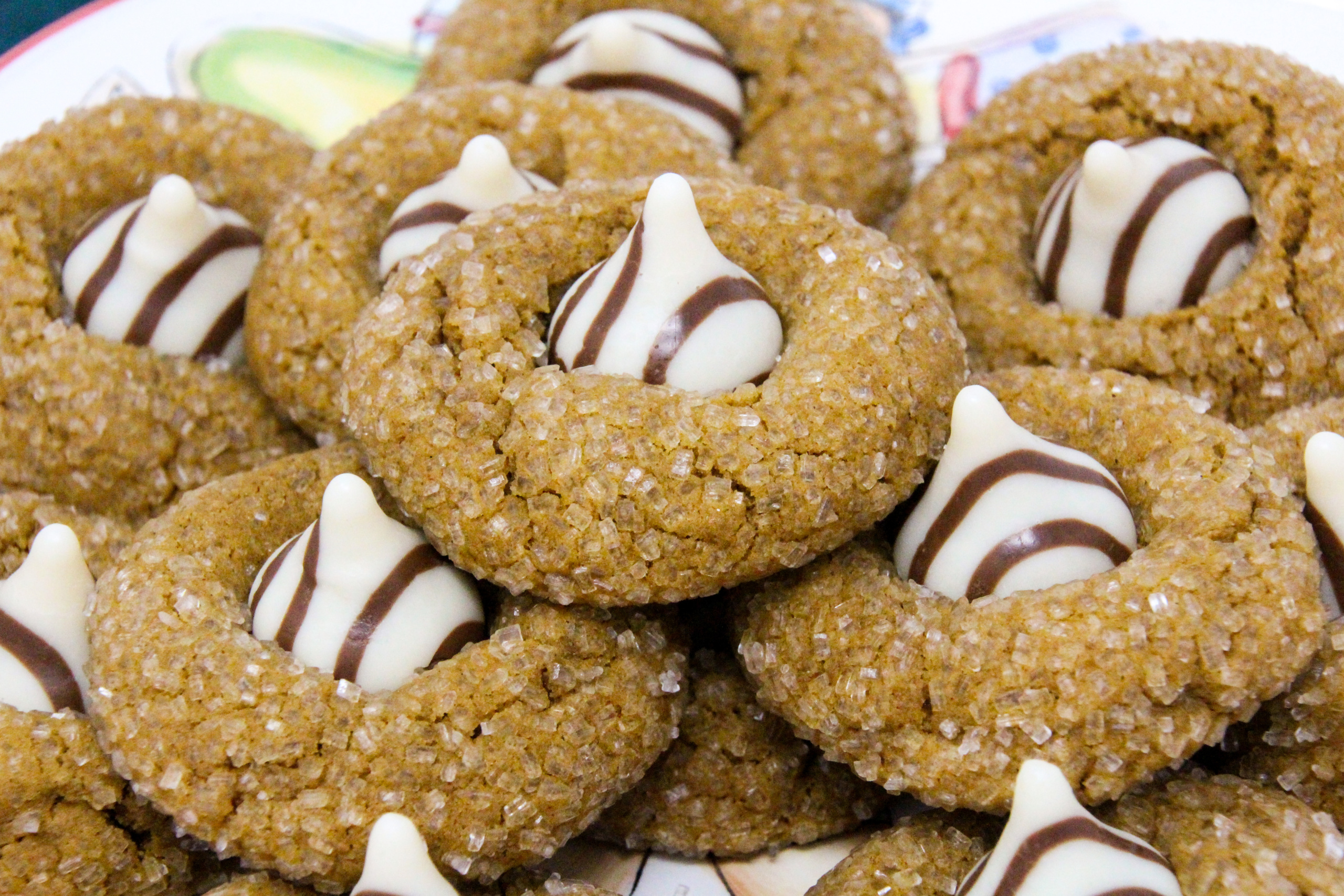 Amazon Synopsis
Christmas in the small town of Timberton, Montana, is always filled with holiday traditions, exquisite cuisine, and heartfelt camaraderie. Betty's annual cookie exchange will delight many a sweet tooth, and Mist's elegant Christmas Eve dinner will enchant even the most discerning of palates. And there are a few surprises in store each year to bring a touch of wonder to the season.
When a majestic evergreen tree is placed in the center of town, inviting ornaments containing wishes, townsfolk and visitors are soon pondering what their hopes and dreams might be. Although wishes can't always come true, some just might with a bit of holiday magic. As always, one thing is certain: no one ever leaves Timberton without renewed hope for the future.

A special thanks to Deborah Garner for providing a print copy of EVERGREEN WISHES AT MOONGLOW! Contest ends December 3, 2023 at 11:59 pm PST and is limited to U.S. residents only. Please use the Rafflecopter box located below to enter. The winner will be announced on this page and on Cinnamon & Sugar's Facebook page, as well as notified by email (so check your spam folder!)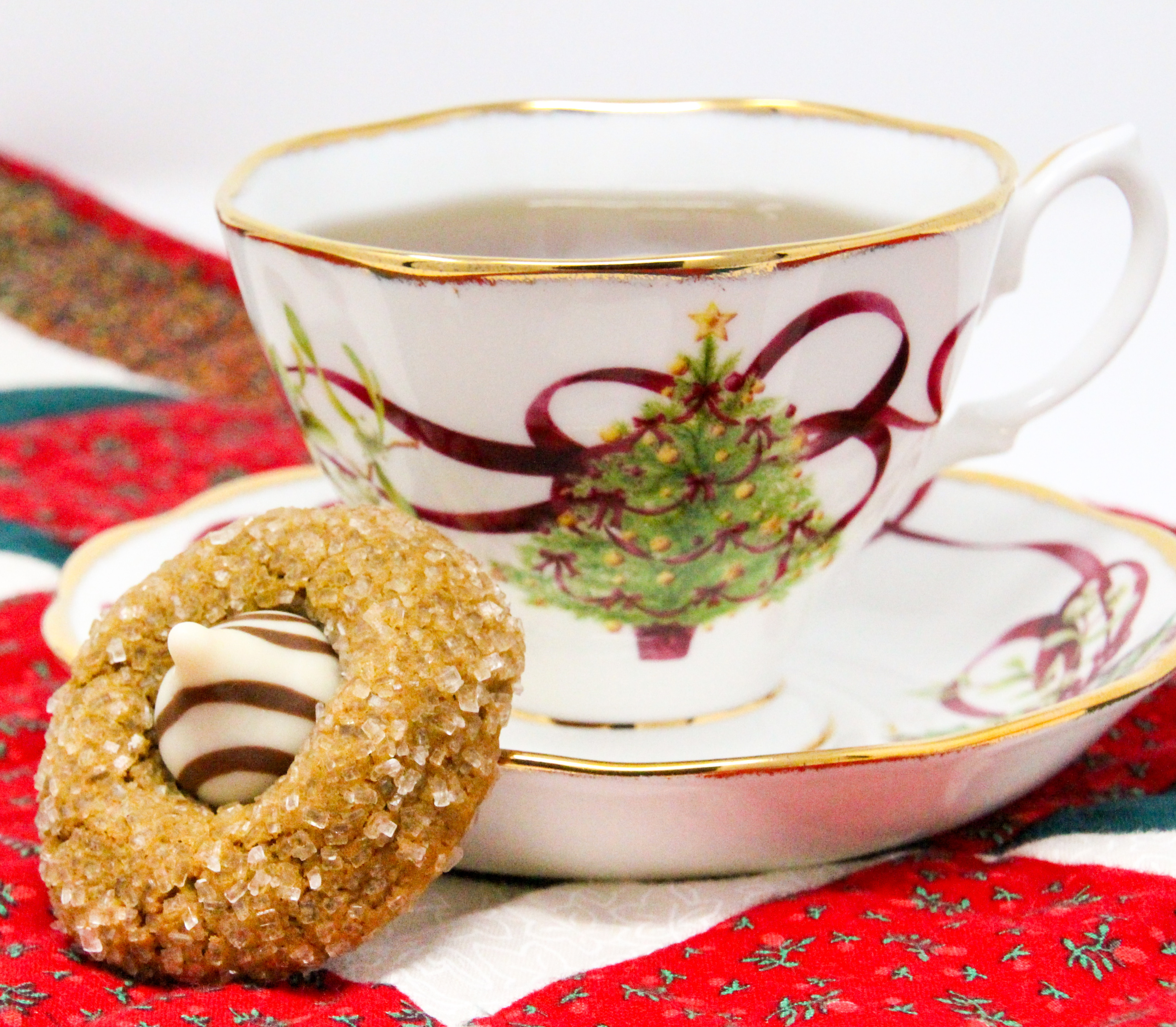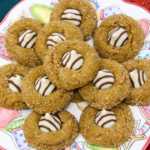 Gingerbread Kiss Cookies
Makes 40 - 45 cookies, depending on size
Ingredients
3/4

cup

unsalted butter, room temperature

3/4

cup

brown sugar, packed

1/2

cup

molasses

1

egg, room temperature

1

teaspoon

vanilla extract

3

cups

all-purpose flour

2

teaspoon

ground ginger

1

teaspoon

ground cinnamon

1/2

teaspoon

ground nutmeg

1/2

teaspoon

allspice

1

teaspoon

salt

1

teaspoon

baking soda

Coarse sparkling sugar (regular granulated sugar can be substituted)

1

bag chocolate striped Hershey Kisses, unwrapped (regular Hershey Kisses can be substituted)
Instructions
In a large bowl, whisk together the flour, ginger, cinnamon, nutmeg, allspice, baking soda, and salt. Set aside.

In the bowl of a stand mixer, beat the brown sugar and butter together until light and fluffy. Add in the molasses, egg, and vanilla extract and beat until well combined.

Slowly add the dry ingredients and mix until incorporated.

Cover with plastic wrap and refrigerate the dough for 30 to 60 minutes.

Preheat oven to 350 degrees (F) and line 2 baking sheets with parchment paper.

Form the chilled dough into small walnut-sized balls. Roll each ball in the coarse sparkling sugar then place on the prepared baking sheets.

Bake for 8 to 10 minutes.

Remove from the oven and place a Hershey Kiss into the center of the cookies. Cool on the baking sheet for 5 minutes then remove to a wire rack to cool completely before serving.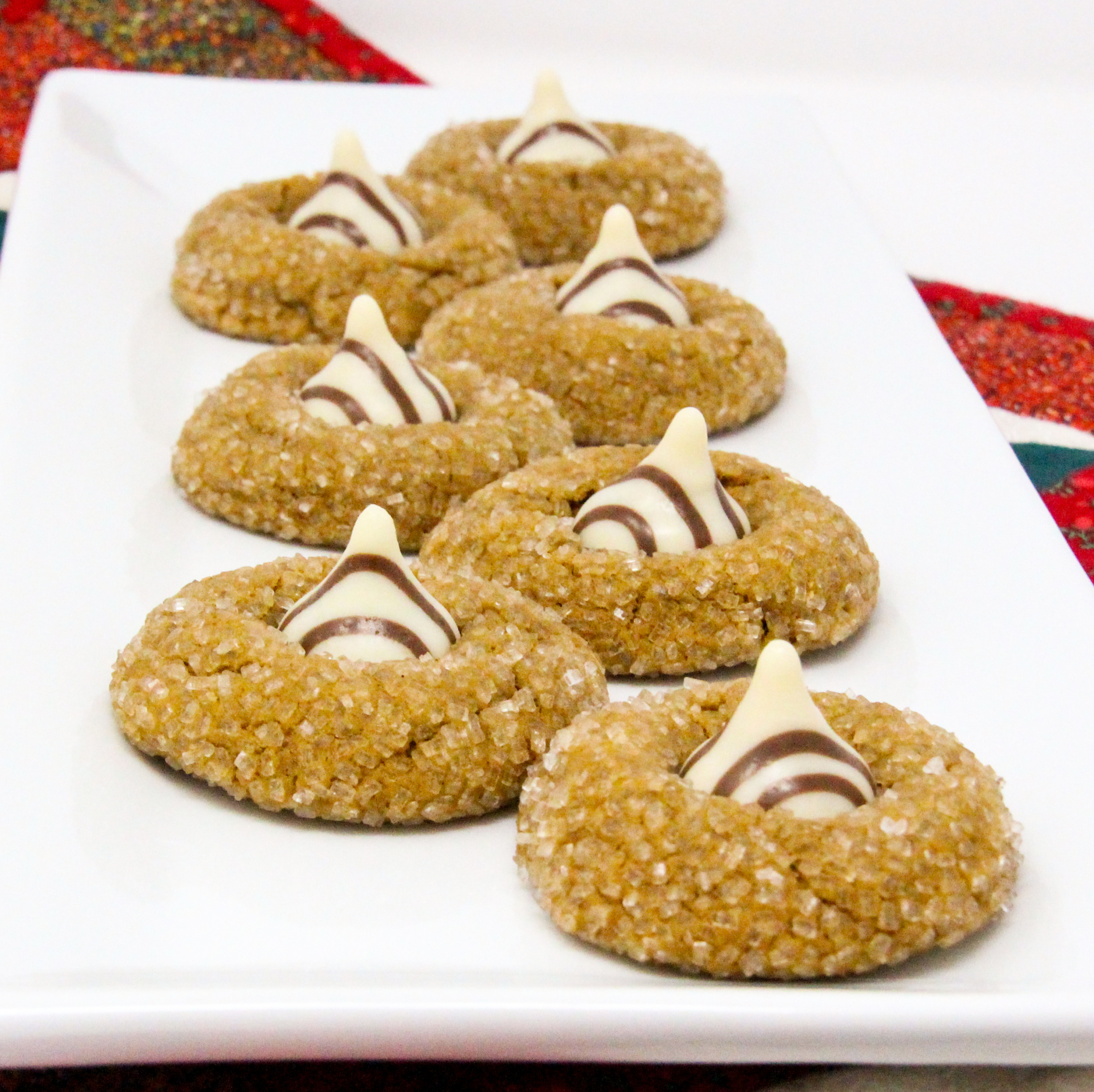 Pin to Pinterest: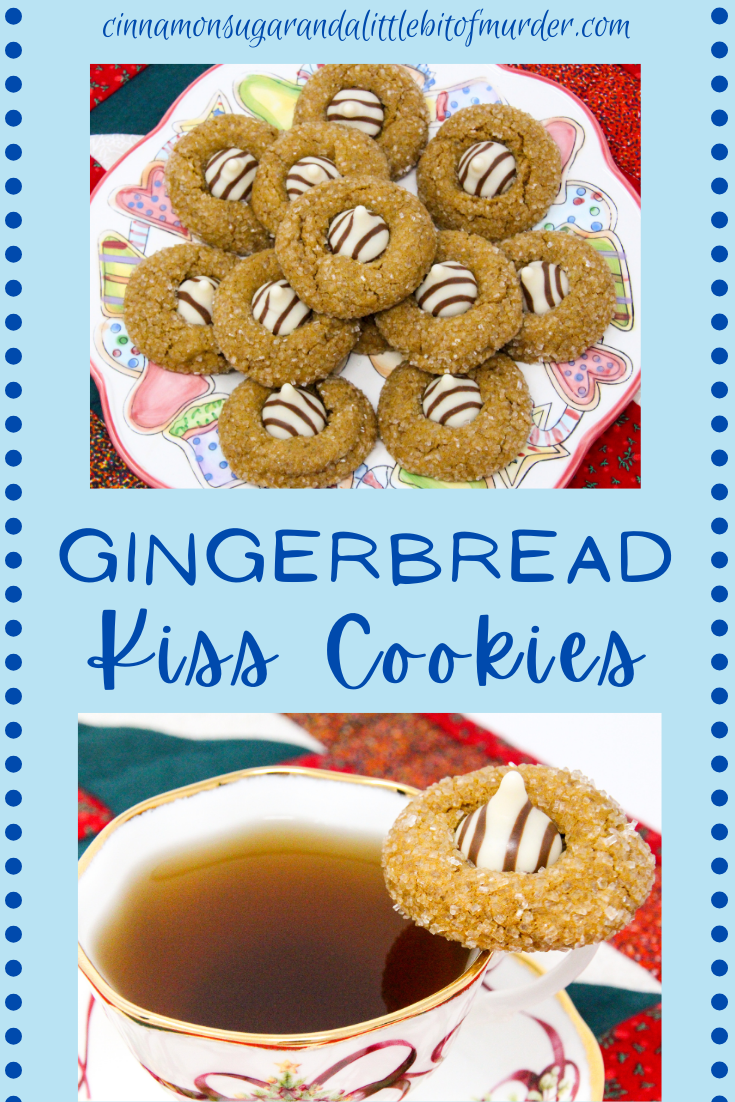 I was provided with an advance copy. All thoughts and opinions are my own.