MURDER IN A TEACUP, the second book in the Tea By the Sea Mysteries by Vicki Delany, is a charming and inviting addition to the series.  The protagonist, Lily Roberts, is up to her elbows in baking scones and other delectable treats for her tearoom during the busy Cape Cod summer season. The author does an admirable job in making her workday realistic – it's nonstop with not a lot of time for sleuthing – but yet she manages to find snippets of time to ask questions and find answers. Joining the core cast of characters is Lily's grandmother, Rose, who owns the B & B next to the tearoom. I'm happy that Rose's personality shifted from mostly abrasive to simply feisty in this new book. I found her antics enjoyable and her zest for helping in the murder investigation made the scenes fun. Lily's sidekick and best friend, aspiring author, Bernie, is a hoot. Her very humorous approach to trying to write a novel as each scene unfolded during Murder in a Teacup, kept me chuckling.
With a bickering family staying at the B & B for a reunion to contend with, Lily and her grandmother have their hands full. When one of the guests is poisoned during tea served by Lily, she and her grandmother are left scrambling to find out who did it after the police shut down the tearoom. Ms. Delany writes a tight plot with enough suspects to keep the reader guessing and enough intrigue to keep the reader turning pages. As the story unfolded, I was entertained and delighted with each passing scene and had a difficult time putting the book down to tend to other responsibilities. With a surprising reveal, Ms. Delany has proven once again, to be an expert storyteller!
You'll be absolutely drooling over all the delicious goodies Lily serves at her tearoom. The author has thoughtfully provided several recipes at the back of the book. I couldn't help but want to try her recipe for Chocolate Chip Cookies even though they are typically pretty standard. But after making several of the author's recipes in the past, I knew these would be different… and I was right! Chockfull of just the right amount of chips, these cookies are soft and slightly cakelike… and they stay soft. The recipe makes extra large cookies but only about a dozen, which is a nice amount for a small family or to share with a couple of friends. If you need more, the recipe can easily be doubled.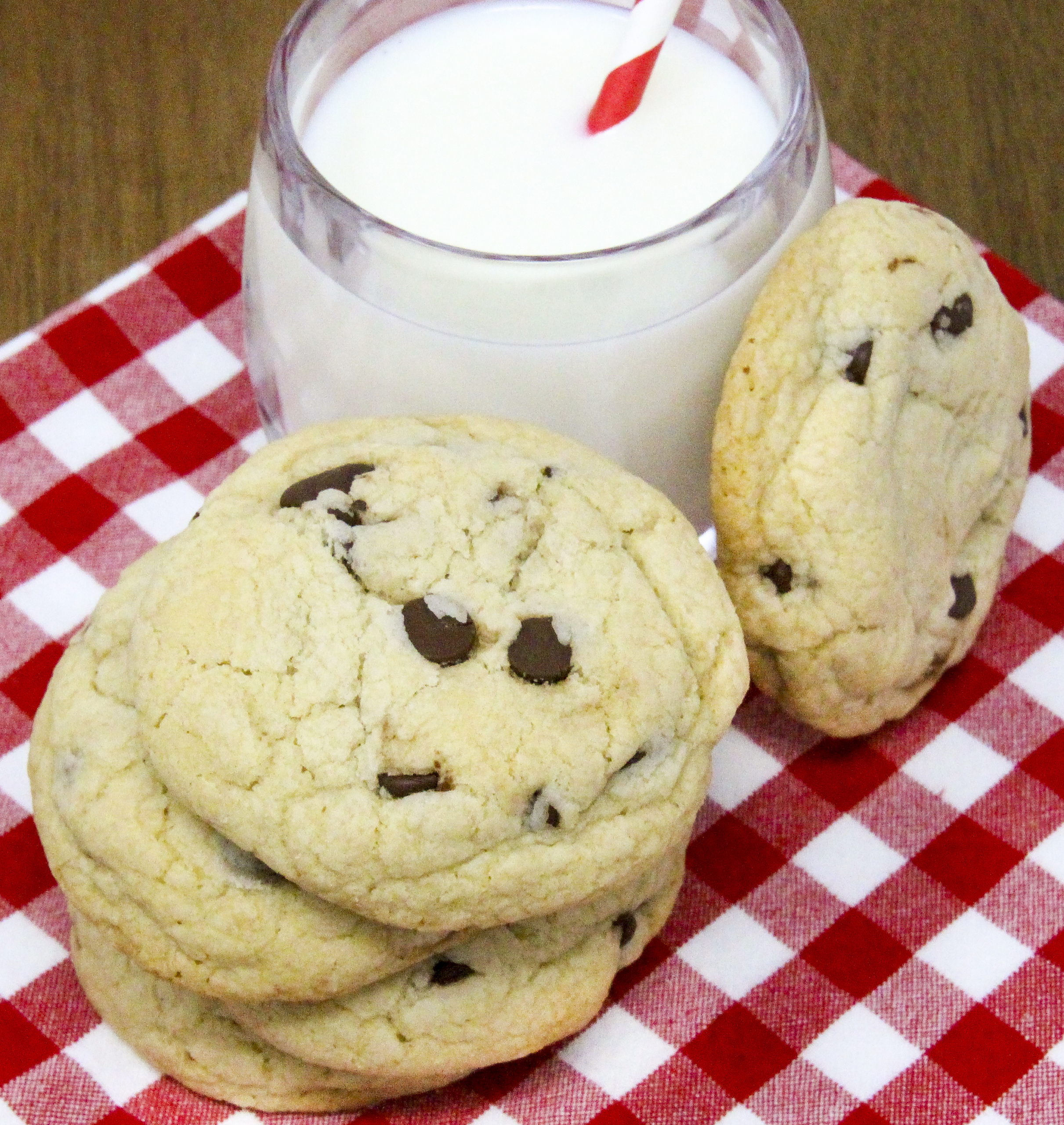 Amazon Synopsis
Lily has her work cut out for her when a visit from her grandmother Rose's dear friend, Sandra McHenry, turns into an unexpected—and unpleasant—McHenry family reunion. The squabbling boils over and soon Tea by the Sea's serene afternoon service resembles the proverbial tempest in a teapot. Somehow, Lily and her tearoom survive the storm, and Sandra's bickering brethren finally retreat to Rose's B&B. But later that evening, a member of their party—curmudgeonly Ed French—dies from an apparent poisoning and suddenly Tea by the Sea is both scene and suspect in a murder investigation!
Mercifully, none of the other guests fall ill. They all ate the same food, but Ed always insisted on bringing his own special blend of herbal teas. So it seems, amid the whining and dining, someone snuck up to one of Lily's cherished teapots and fatally spiked Ed's bespoke brew, but who? Was it Ed's long-estranged sister-in-law? Did teenage troublemaker Tyler take a prank too far? Or perhaps the family's feuds have been steeping for longer than anyone realizes? It's up to Lily, Rose, and their friends to get to the bottom of the poisoned pot and bag the real culprit behind the kettle murder plot.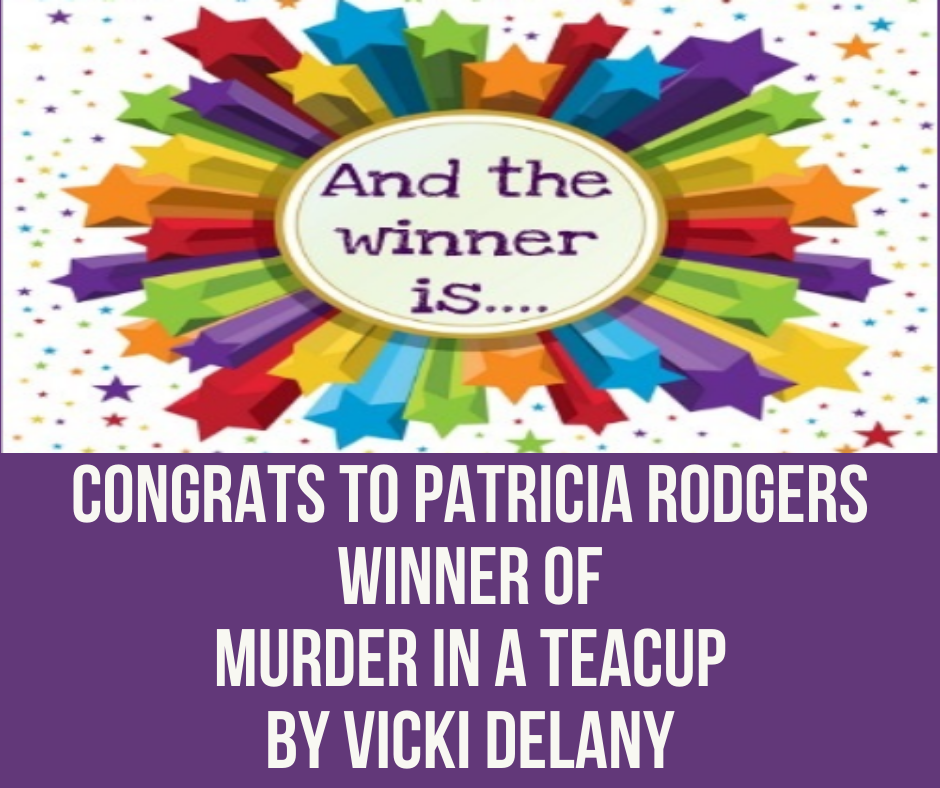 A special thanks to Vicki Delany for providing one lucky winner with a print copy of MURDER IN A TEACUP! Giveaway is limited to U.S. residents. Contest ends Wednesday, August 4, 2021 at 11:59 pm PST. Please use the Rafflecopter box located below to enter. The winner will be announced on this page and on Cinnamon & Sugar's Facebook page, as well as notified by email (so check your spam folder!)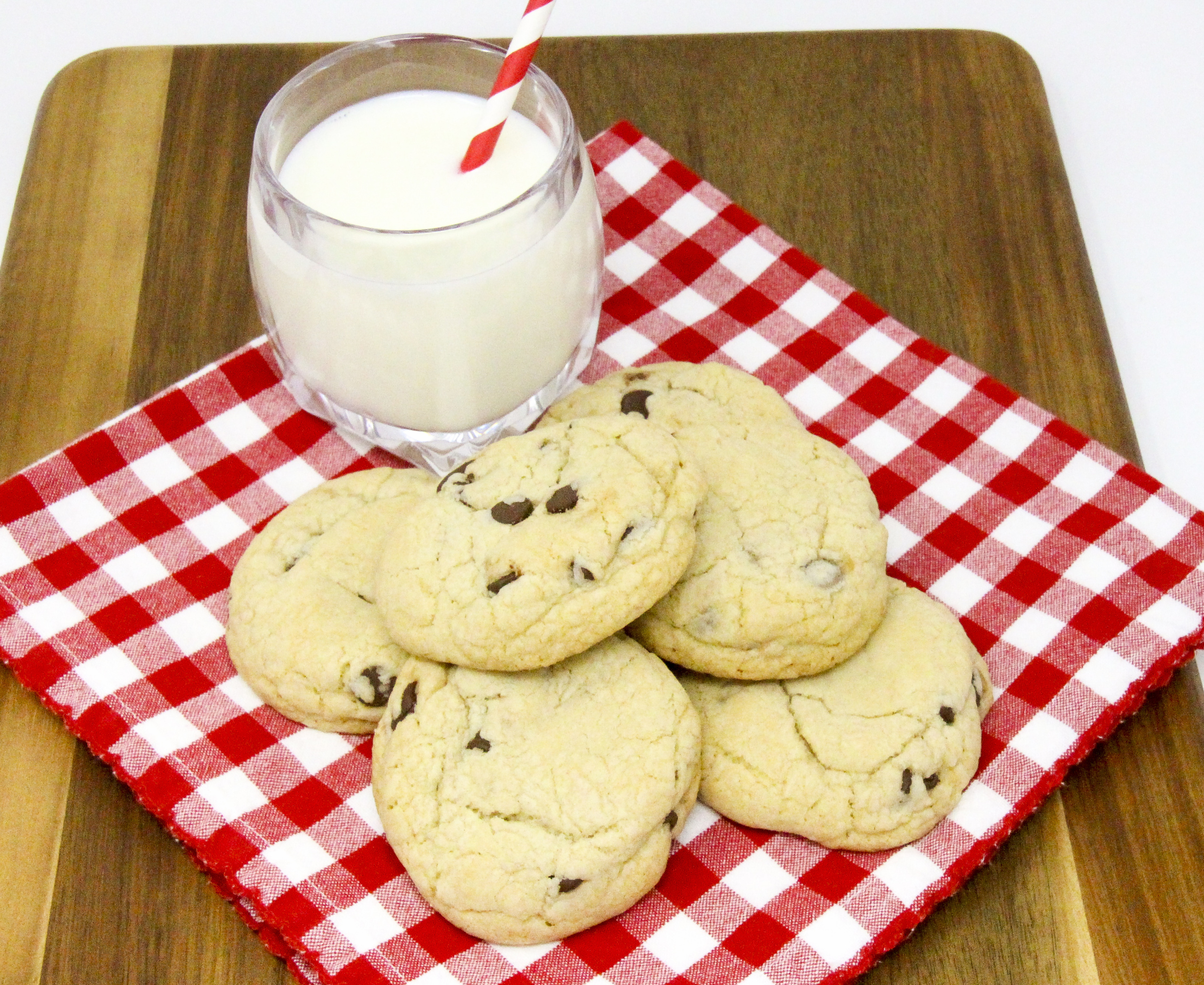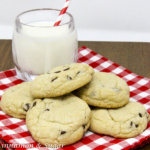 Vicki's Chocolate Chip Cookies
You don't normally find chocolate chip cookies as part of the afternoon tea sweets selection, but Lily makes these for the children's tea. This recipes makes a very soft and chewy cookie.
Makes approximately 12 large cookies. The recipe can easily be doubled if you need more.
Ingredients
8

tablespoons

salted butter

1/2

cup

white sugar

1/4

cup

packed light brown sugar

1

teaspoon

vanilla

1

egg

1-1/2

cups

all-purpose flour

1/2

teaspoon

baking soda

1/4

teaspoon

salt

3/4

cup

chocolate chips
Instructions
Preheat oven to 350 degrees (F).

Microwave butter until just barely melted. It should be almost entirely liquid.

Using stand mixer or electric beater, beat butter with white and brown sugars until creamy. Add vanilla and the egg; beat on low until incorporated, 10 - 15 seconds. (If you beat the egg too long, the cookies will be stiff.)

Add the flour, baking soda, and salt. Mix until crumbles form. Use your hands to press the crumbles together into a dough. It should form one large ball that is easy to handle (right at the stage between "wet" dough and "dry" dough).

Add the chocolate chips and incorporate with your hands.

Roll the dough into 12 large balls (or 9 for HUGE cookies) and place on a cookie sheet.

Bake for 9 - 11 minutes until the cookies look puffy and dry and just barely golden. (DON'T OVERBAKE: This is essential for keeping the cookies soft. Take them out even if they look like they're not done yet. They'll be pale and puffy.)

Let them cool on the pan for a good 30 minutes or so. They will sink down and turn into a dense, buttery, soft cookie. They will stay soft for several days if kept in an airtight container.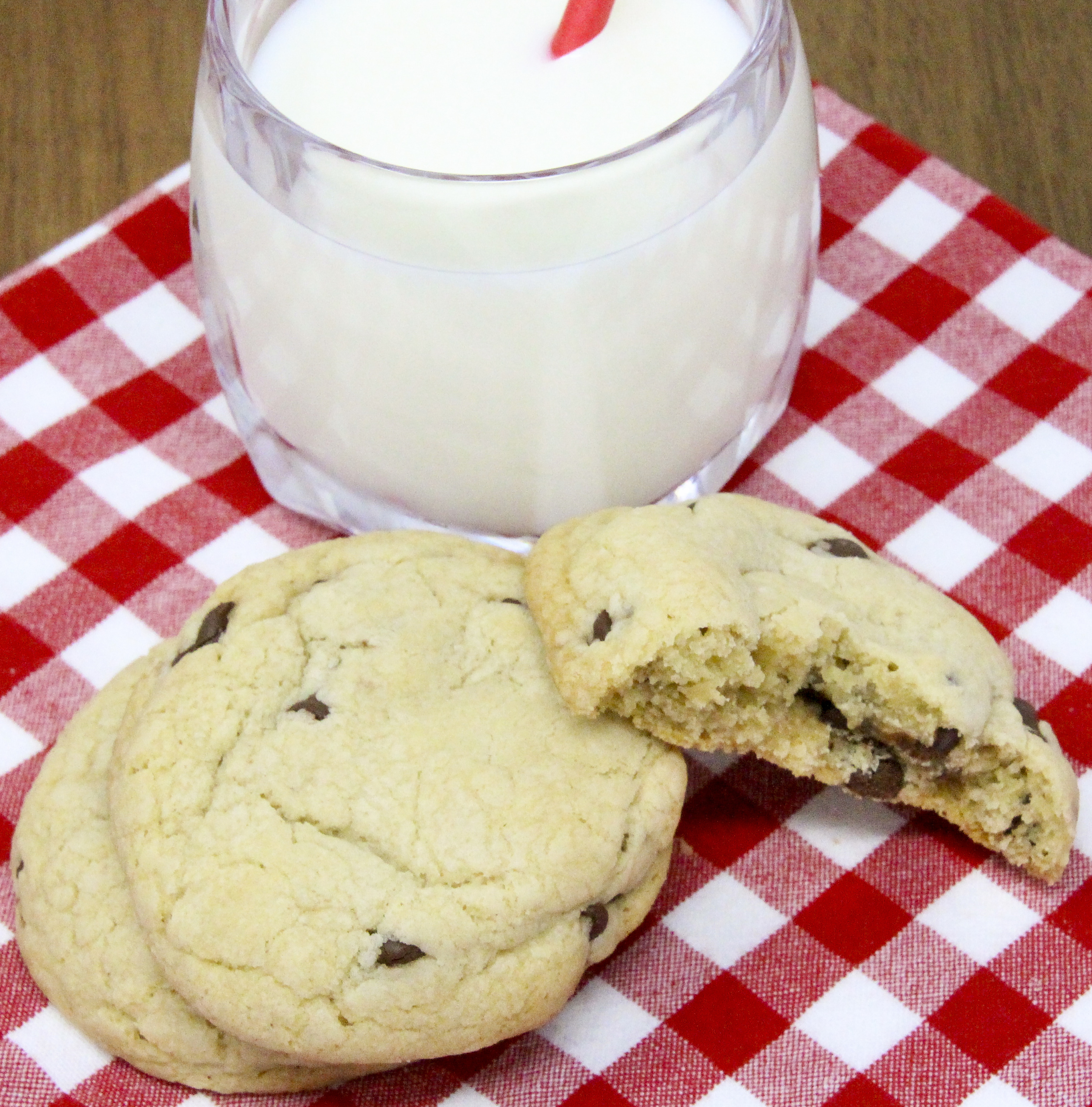 Pin to Pinterest:
I was provided with an advance copy. All thoughts and opinions are my own.