THE ROCKY ROAD TO RUIN, the first book in the brand-new Ice Cream Shop Mysteries, by Meri Allen, is a delightful start to a delicious series! As the story unfolded, I greatly enjoyed that the protagonist, Riley Rhodes, isn't your typical, stumble through an investigation, amateur sleuth. She's not only a librarian with great researching skills, but she worked for the CIA until an overseas misfortune sidelined her. Heading home to support her best friend, Caroline, who'd lost her mother, Riley pitches in to run Caroline's family ice cream shop. Ms. Allen has an admirable descriptive voice and I couldn't help but want to visit the charming setting of Penniman, Connecticut. She not only captures the beauty of the location but also the yummy tastes and aromas of the Udderly Delicious Ice Cream Shop. The author has developed appealing characters – both human and animal alike – and I especially loved Sprinkles, the cat who rules the household. The quirky feline steals each scene she inhabits!
There are multiple mystery threads running throughout the book, from long ago to current day, and the author effortlessly weaves them together into a cohesive story. I was so charmed by the story, I decided to sit back and enjoy the read as it unfolded instead of playing armchair detective. Either way, the mysteries and subplots are well-paced and entertaining scenes will keep the reader intrigued with lots of suspects and well-placed clues. Cozy mystery fans will drool over this new series by Meri Allen, who also writes as Shari Randall.
There are so many mouthwatering mentions of udderly delicious frozen concoctions throughout the story and I was pleased to see that there are recipes at the back of the book. With summertime backyard grilling in full-swing, I couldn't help but want to try out Buzzy's Ultimate Frozen Margarita to share with friends. It's basically a tart-sweet lime sorbet with a kick from tequila and triple sec, but as the author notes, it makes a great slushy to sip with straws as it melts. This frozen concoction captures the essence of summer!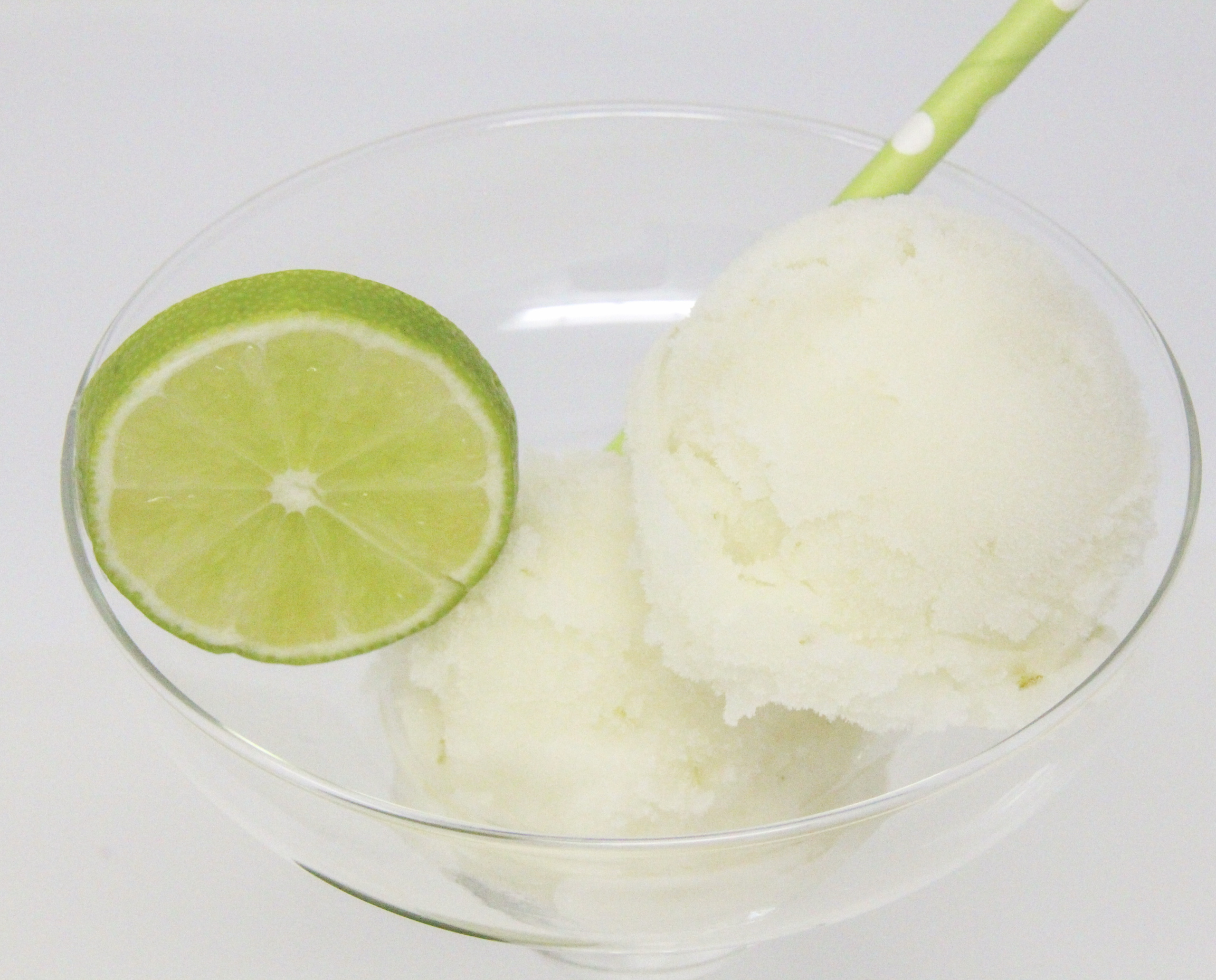 Amazon Synopsis
Riley Rhodes, travel food blogger and librarian at the CIA, makes a bittersweet return to her childhood home of Penniman, Connecticut – land of dairy farms and covered bridges – for a funeral. Despite the circumstances, Riley's trip home is sprinkled with reunions with old friends, visits to her father's cozy bookshop on the town green, and joyful hours behind the counter at the beloved Udderly Delicious Ice Cream Shop. It feels like a time to help her friend Caroline rebuild after her mother's death, and for Riley to do a bit of her own reflecting after a botched undercover mission in Italy. After all, it's always good to be home.
But Caroline and her brother Mike have to decide what to do with the assets they've inherited – the ice cream shop as well as the farm they grew up on – and they've never seen eye to eye. Trouble begins to swirl as Riley is spooked by reports of a stranger camping behind the farm and by the odd behavior of the shop's mascot, Caroline's snooty Persian, Sprinkles. When Mike turns up dead in the barn the morning after the funeral, the peace and quiet of Penniman seems upended for good. Can Riley find the killer before another body gets scooped?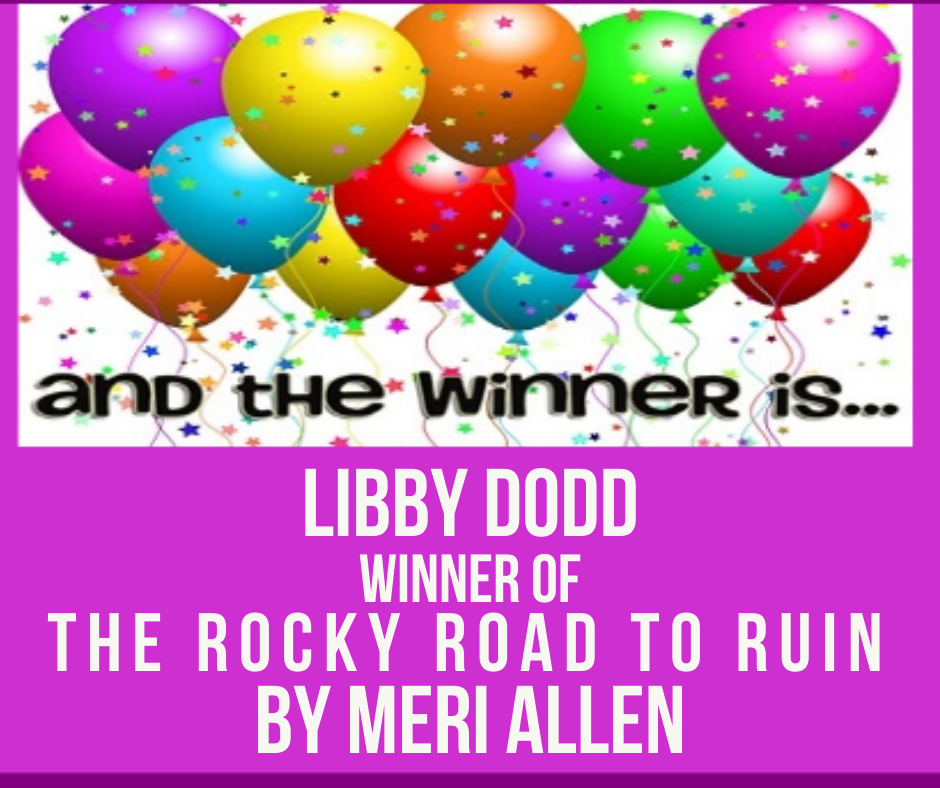 A special thanks to Meri Allen for providing one lucky winner with a print copy of THE ROCKY ROAD TO RUIN! Giveaway is limited to U.S. residents. Contest ends Sunday, August 8 , 2021 at 11:59 pm PST. Please use the Rafflecopter box located below to enter. The winner will be announced on this page and on Cinnamon & Sugar's Facebook page, as well as notified by email (so check your spam folder!)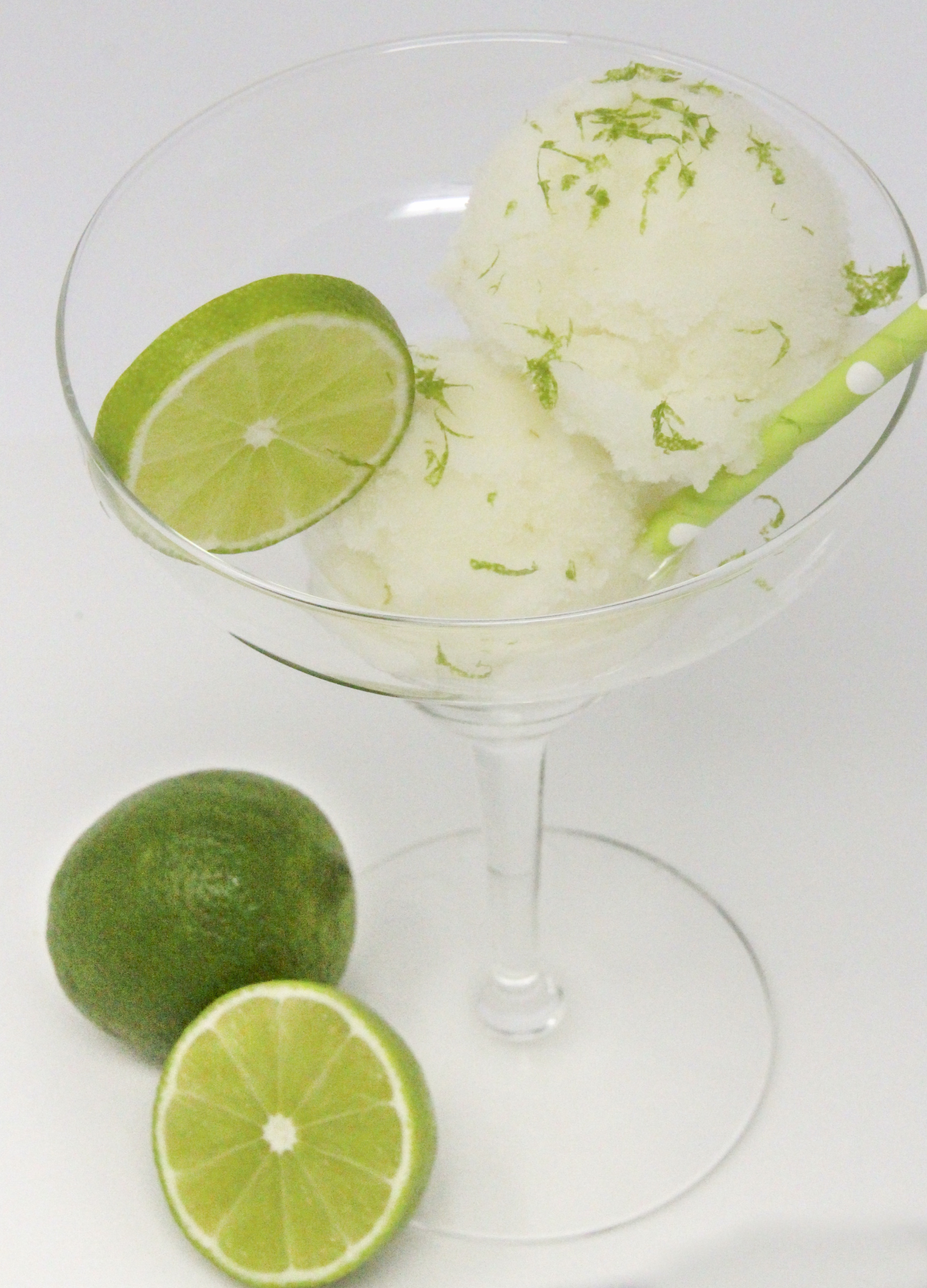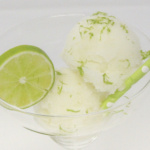 Buzzy's Ultimate Frozen Margarita
Enjoy responsibly!
Makes approximately 4 servings.
Ingredients
2

cups

water

1

cup

sugar

2/3

cup

freshly squeezed lime juice

3 - 4

tablespoons

triple sec

3 - 4

tablespoons

tequila

1

teaspoon

grated lime peel
Instructions
Stir water and sugar in heavy medium saucepan over medium heat until sugar dissolves. Increase heat and bring to a boil. Pour into a bowl.

Mix together lime juice, triple sec, tequila, and lime zest. Add to the sugar base. Refrigerate until cold - at least two hours.

Pour mixture into ice cream maker and process according to manufacturer's instructions.

Transfer sorbet to container, cover and freeze until firm - about two hours.

To serve, put glasses in the freezer for one hour to chill, then scoop the sorbet into them.

Have straws ready because it's very good as a slushy too.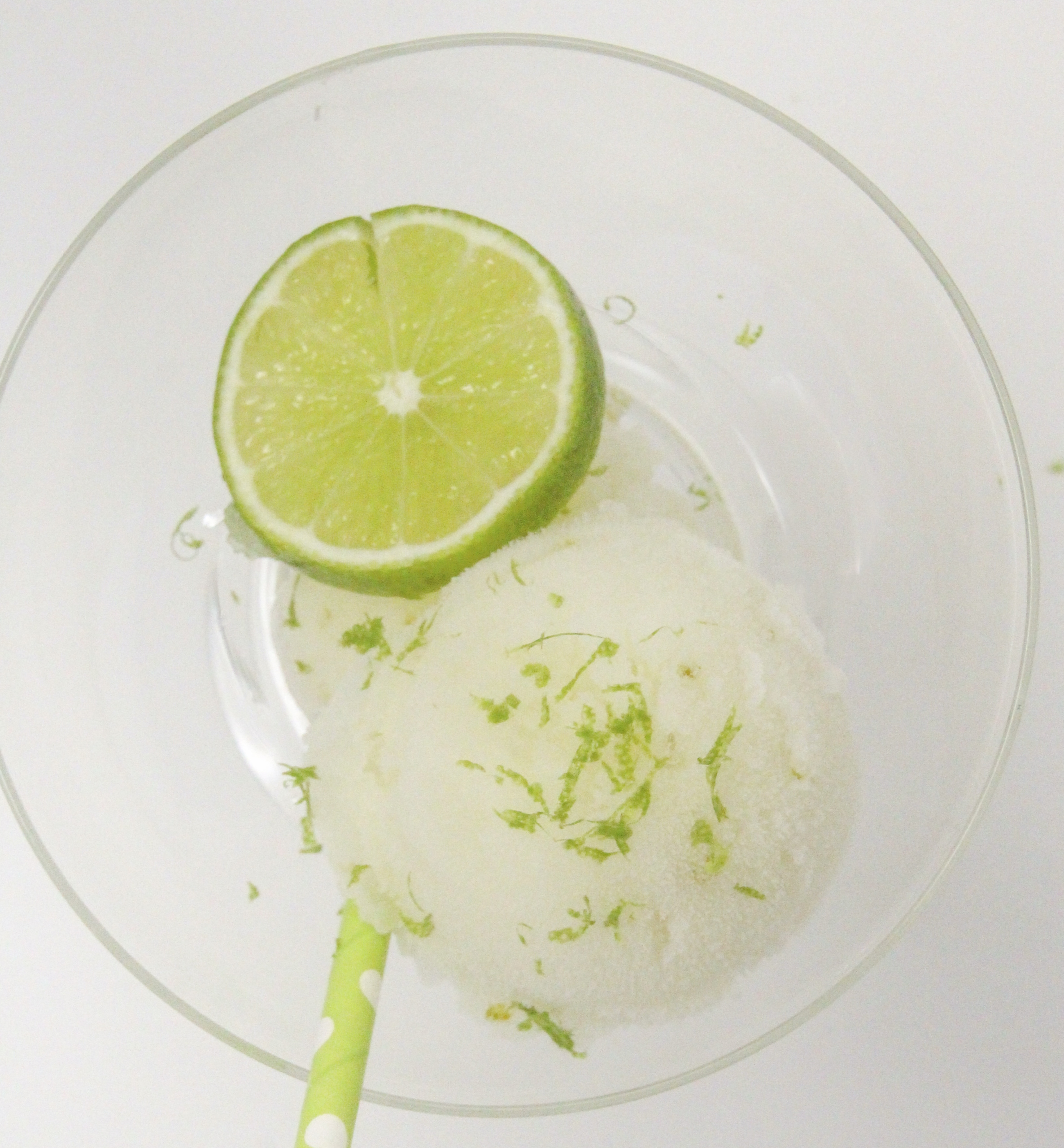 Pin to Pinterest: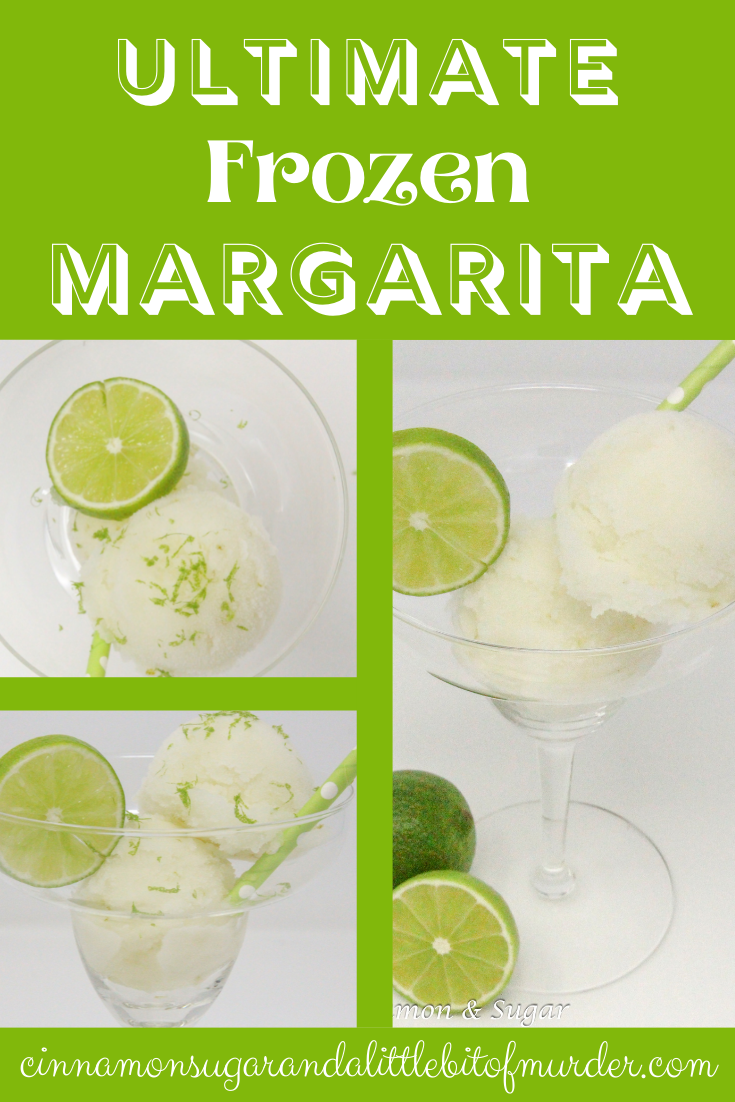 I was provided with an advance copy. All thoughts and opinions are my own.