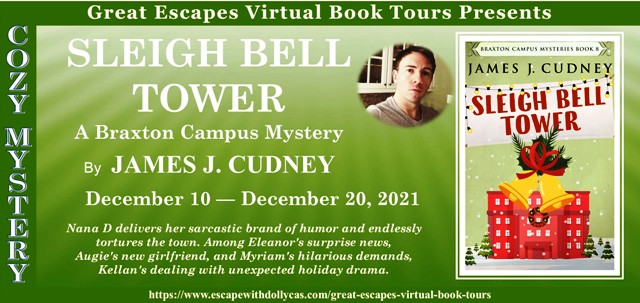 I'm delighted to be participating in the Great Escape Virtual Book Tour introducing SLEIGH BELL TOWER, the eighth book in the Braxton Campus Mysteries by James J. Cudney! This is the first I've read in the series but certainly won't be the last. With a detailed and complex plot, I was pulled in from the very start. While there are a lot of characters throughout the story, the author has thoughtfully included a list of characters at the very start which makes it easy for reference if needed.
I was delighted to find that instead of the usual twenty-something female protagonist, this series features single dad, Professor Kellan Ayrwick. As an amateur sleuth he's intelligent and quite methodical as he susses out clues on who might have committed murder during the college campus holiday gala. I love how he's dating the local sheriff, April, who provides tidbits of information to aid in his investigation, and visa versa. Together with Kellan's young daughter, they make up a blended family that includes Kellan's young cousin and April's younger brother. Rounding out the core cast of familial characters is Kellan's grandmother, Nana D, who steals each scene she inhabits! She's feisty and witty and is also the mayor of the town. I appreciate the tight bond between the family members and Mr. Cudney has done an admirable job in giving them individual personalities and quirks to make them more relatable.
Even though I started the book so late in the series, the standalone murder mystery in this book was complete and there's enough backstory to pique my interest in reading the proceeding books. That said, there is a separate mystery thread running through the course of the books which makes me suggest that starting at the beginning of the series is preferable. With a touch of paranormal (in the form of the Ghosts of Christmas past, present, and future), the plot kept me on my toes as I followed along with Kellan's investigation. There were suspects galore which kept me guessing as I tracked the trail of clues but in the end, I was completely surprised by the reveal. Mr. Cudney does an admirable job in throwing in twists and turns to keep the reader engaged and wanting to come back to read more in this series. I appreciated the heartwarming holiday scenes as the story wound down and with a hint at what's next in store for Kellan, I'll be waiting on pins and needles for the next release!
With the book's holiday theme, it was delightful to see a yummy and fun cocktail recipe to celebrate the season. Peppy Schnappy Blast hits all the right marks for a Christmas cocktail: spirited candy cane flavors, creamy vanilla, chocolate, and whipped cream with a cherry on top! Be aware, though, if you leave one of these cocktails for Santa instead of cookies, you just might wake up to a party going on instead of presents beneath the tree!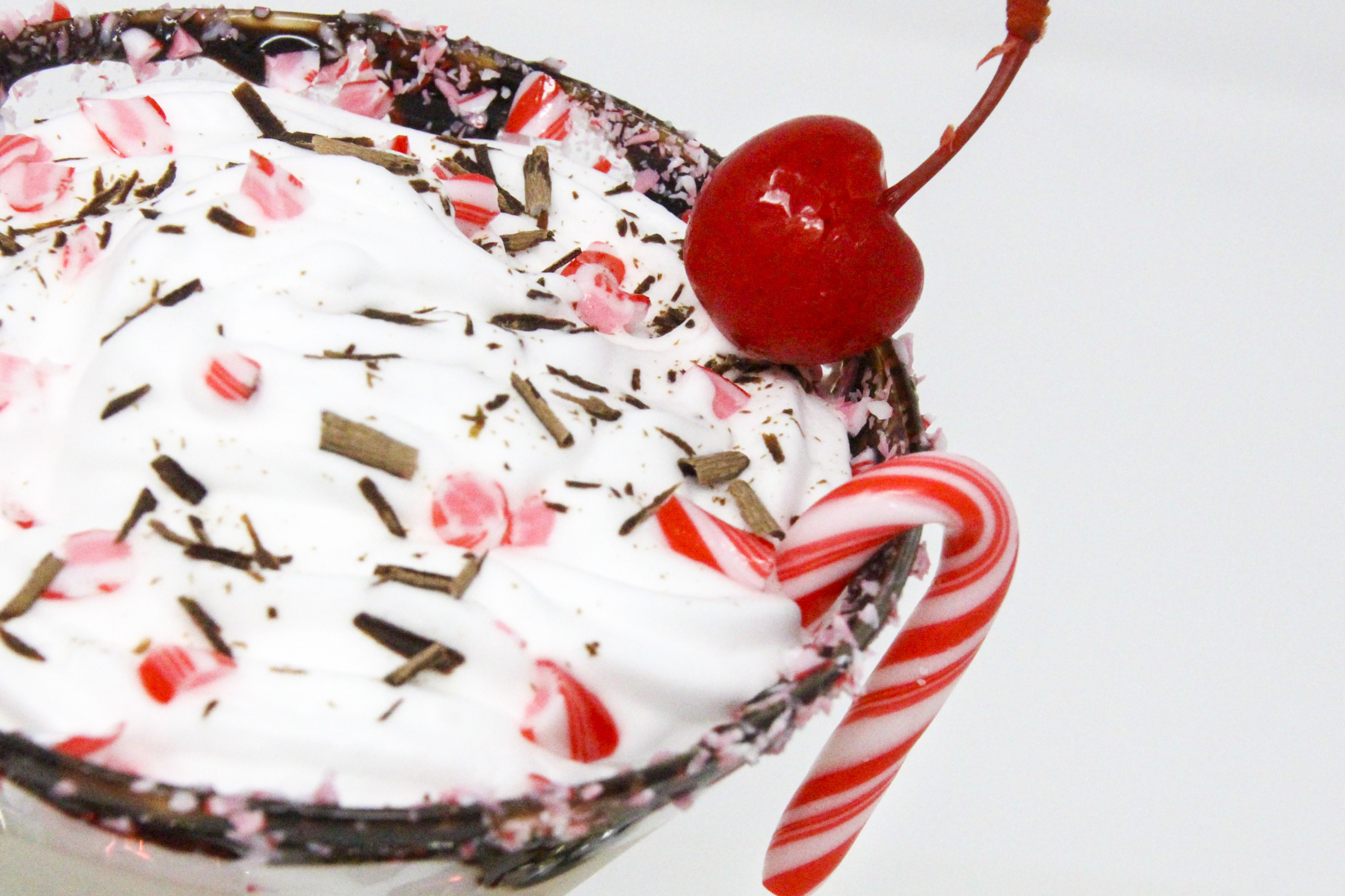 Amazon Synopsis

When Bell Towers decides to build their newest boutique hotel in Wharton County, Braxton establishes a hospitality program as part of their university expansion. Despite the Ingram and Lynch family ties to prominent citizens, a dispute over the proposed landsite pits citizens against each other.
One takes matters into their own hands and slays the hotel magnate during the campus holiday party. As the list of suspects increases, long-lost family members are anxious to keep their secrets from being revealed, complicating Sheriff Montague's ability to determine the murderer's true motive. Even Kellan is forced to cast doubt on his friends and colleagues when it becomes obvious someone he knows committed the ultimate crime.
April and Kellan are also celebrating their first Christmas and Hanukkah together, exchanging gifts based on the classic Twelve Days of Christmas song. While they trim the tree, light the menorah, and experience all the traditional holiday festivities with the kids, Nana D delivers her sarcastic brand of humor and endlessly tortures the town. Among Eleanor's surprise news, Augie's new girlfriend, and Myriam's hilarious demands, Kellan's dealing with unexpected holiday drama.
The poor guy simply wants to spend the merry season with his family before he's forced to trek to Scotland to fulfill his promise to the late Constance Garibaldi. What kind of quest has the psychic sent him on now?

A special thanks to James J. Cudney for providing two winners with a print copy of SLEIGH BELL TOWER.  Contest ends December 20, 2021 at 11:59 pm PST and is limited to U.S. residents. Please use the Rafflecopter box located below to enter. Contest is administered by Great Escapes Virtual Book Tour and the winner will be announced on this page and notified by email (so check your spam folder!)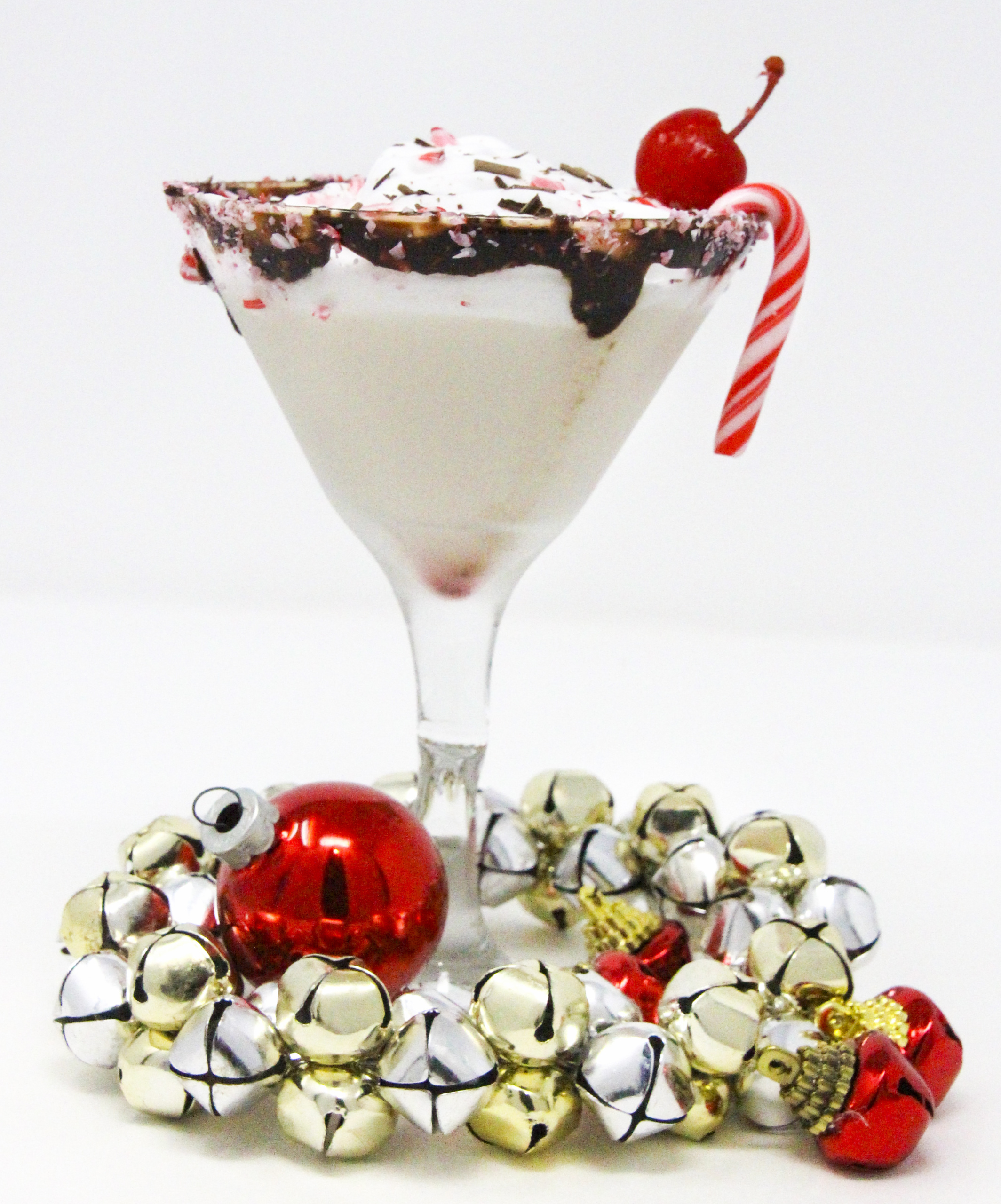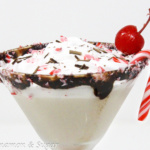 Peppy Schnappy Blast
Two parts vodka, two parts peppermint schnapps, and one part vanilla-flavored almond milk. It's served in a chilled martini glass, then topped with a tower of whipped cream, bits of crumbled candy canes, shaved dark chocolate, and a frozen cherry.
Makes 1 drink
Ingredients
2

ounces

Vodka

2

ounces

Peppermint Schnapps

1

ounce

Vanilla-flavored almond milk

Whipped cream, homemade or store bought is okay

Candy Canes

Dark Chocolate (swap it out if you prefer milk or white chocolate too)

1

Frozen Cherry (non-frozen will work but it won't pack as much of a punch)
Instructions
Chill your martini glass for at least 30 minutes.

Crumble a candy cane into bite-sized pieces that you can sprinkle on the whipped cream.

Shave a 1-ounce piece of dark chocolate into fun curly shapes or tiny little shavings, depending on what kitchen gadget you have available.

Mix 2 ounces of vodka and 2 ounces of peppermint schnapps in a large glass or tumbler.

Add in 1 ounce of almond milk.

Shake well and pour into martini glass.

Add whipped cream in a towering shape on the top of the glass (add as much as you like, really)

Sprinkle chocolate and candy cane bits on the top as though it were a colorful holiday tree.

Add 1 cherry to the top. Go for more if you're gluttonous like me!
Notes:
If you prefer less alcohol, you can add several cubes of crushed ice or more almond milk to keep from getting too tipsy too quickly!

More than 2 might get you into serious trouble!
Cinnamon & Sugar's Notes:
I rimmed the cocktail glass with chocolate syrup then sprinkled crushed candy canes over the syrup.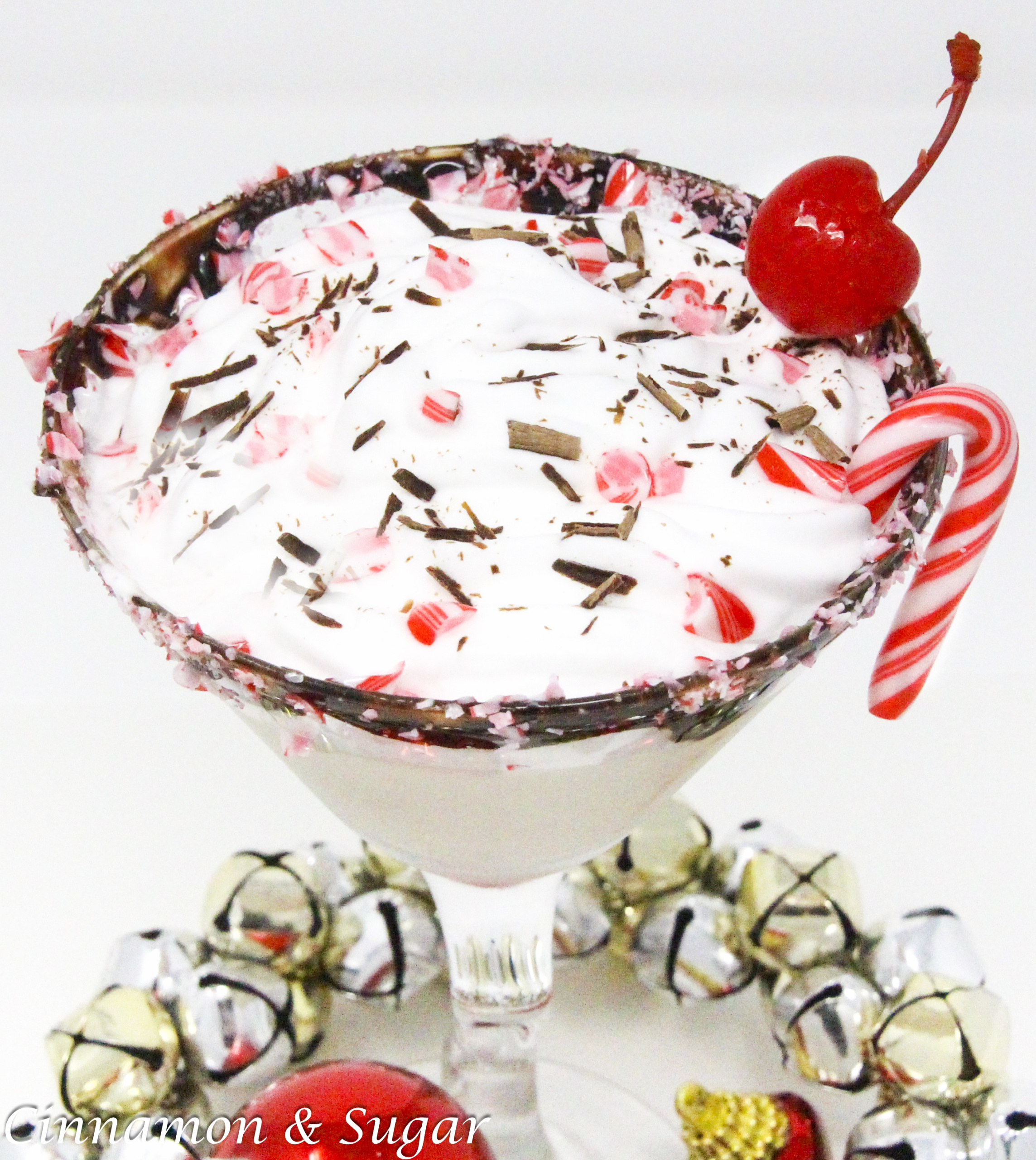 Pin to Pinterest: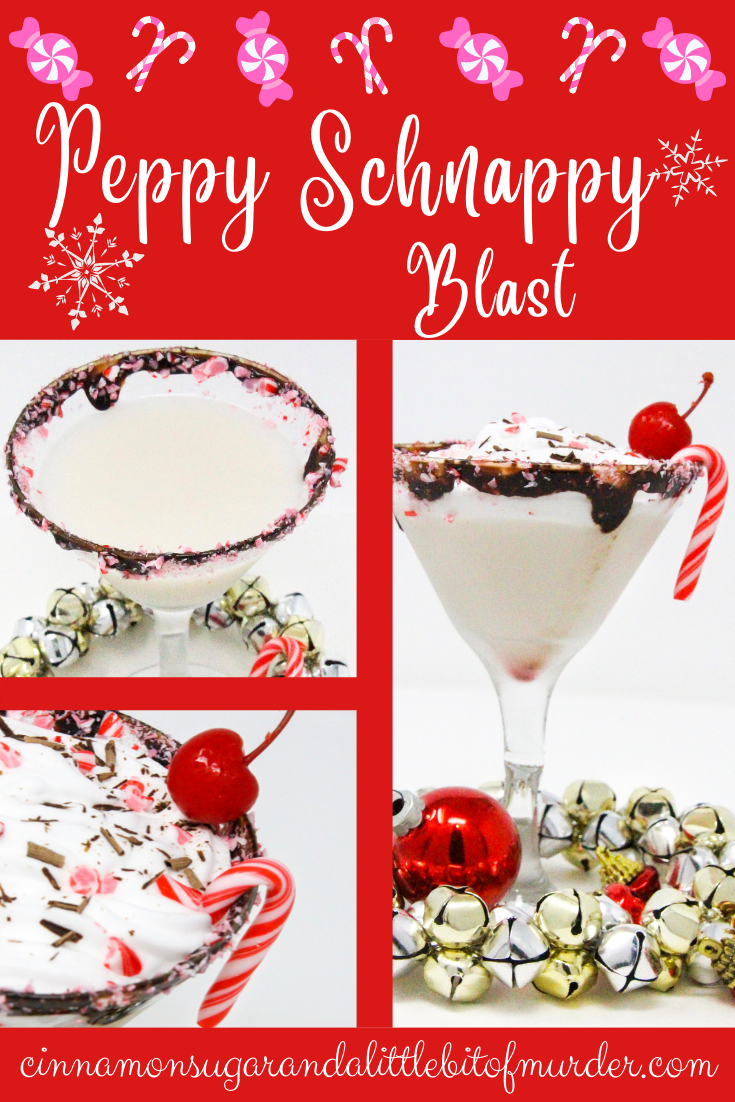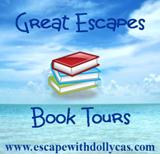 TOUR PARTICIPANTS
December 10 – Cinnamon, Sugar, and a Little Bit of Murder – REVIEW, RECIPE
December 11 – Carla Loves To Read – REVIEW
December 12 – Cozy Up WIth Kathy – GUEST POST
December 12 – FUONLYKNEW – SPOTLIGHT
December 13 – Maureen's Musings – SPOTLIGHT
December 13 – Valerie's Musings – REVIEW
December 14 – Mysteries with Character – AUTHOR INTERVIEW
December 14 – Christy's Cozy Corners – SPOTLIGHT, EXCERPT
December 15 – Socrates Book Reviews – SPOTLIGHT
December 15 – Brooke Blogs – SPOTLIGHT
December 16 – Celticlady's Reviews – SPOTLIGHT, EXCERPT
December 16 – Brianne's Book Reviews – REVIEW
December 17 – Literary Gold – SPOTLIGHT, EXCERPT
December 17 – ebook addicts – SPOTLIGHT
December 18 – fundinmental – SPOTLIGHT
December 18 – #BRVL Book Review Virginia Lee Blog – SPOTLIGHT
December 19 – The Book's the Thing – SPOTLIGHT
December 19 – Sapphyria's Book Reviews – SPOTLIGHT
December 20 – Diane Reviews Books – CHARACTER GUEST POST
December 20 – BookishKelly2020 – SPOTLIGHT