STARLIGHT AT MOONGLOW is the seventh book in the Moonglow Christmas series by Deborah Garner. Every year I await with great anticipation for the newest sweet, holiday-based novella to release and welcome in the Christmas season! Ms. Garner's characters are a delight to spend time with, especially the protagonist, Mist. There's something just a bit magical about Mist as she welcomes and tends to the guests who arrive at the Timberton Hotel for the holidays. From the food she prepares, to the gifts she leaves each guest, to the miniature paintings she creates each Christmas Eve for each visitor to open Christmas morning, Mist seems to know what would be most meaningful for every individual. The author's strong descriptive voice brings it all to life so that I felt like I was there, enjoying the scrumptious dishes, the roaring fire, and yuletide carols while spending time with friends, both new and old. Starlight at Moonglow is the perfect short holiday read to cozy up beneath a comforting quilt, sipping on eggnog or hot cocoa, and immerse yourself for a couple hours in pure Christmas joy!
One of the Christmas traditions at the Timberton Hotel is the annual cookie exchange for townsfolk and guests alike. Each year Ms. Garner invites readers to submit their favorite cookie recipe to include in the book, and each year I look forward to providing one of my own cookie recipes for the cookie exchange recipe section. This year I created Santa's Favorite Chocolate Cookies for Starlight at Moonglow and I'm happy to share the recipe with you today. Thin dark chocolate cookies are a bit soft and chewy on the inside and a little crisp around the edges. With a sprinkle of coarse white sugar to mimic snow or a sprinkle of peppermint chips to add a festive flare, Santa and his elves will be delighted to be the recipient of these yummy cookies!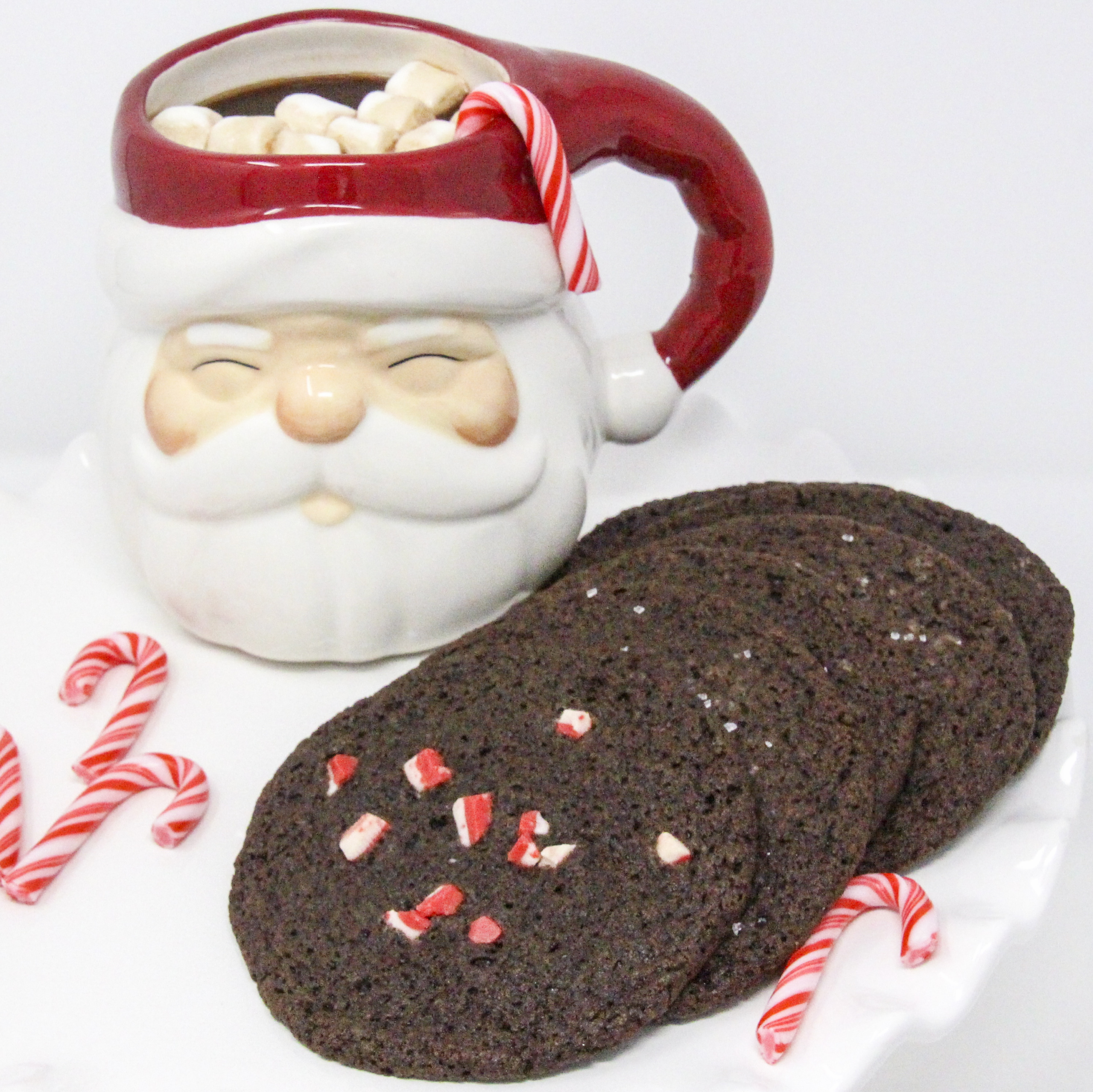 Amazon Synopsis

As the Christmas holiday approaches, a blizzard threatens the peaceful ambiance that the Timberton Hotel usually offers its guests. Even resident artist and chef, Mist, known to work near miracles, has no control over the howling winds and heavy snowfall. But there's always a bit of magic in this small Montana town, and this year's storm may just find it's no match for heartfelt camaraderie, joyful inspiration, and sweet romance.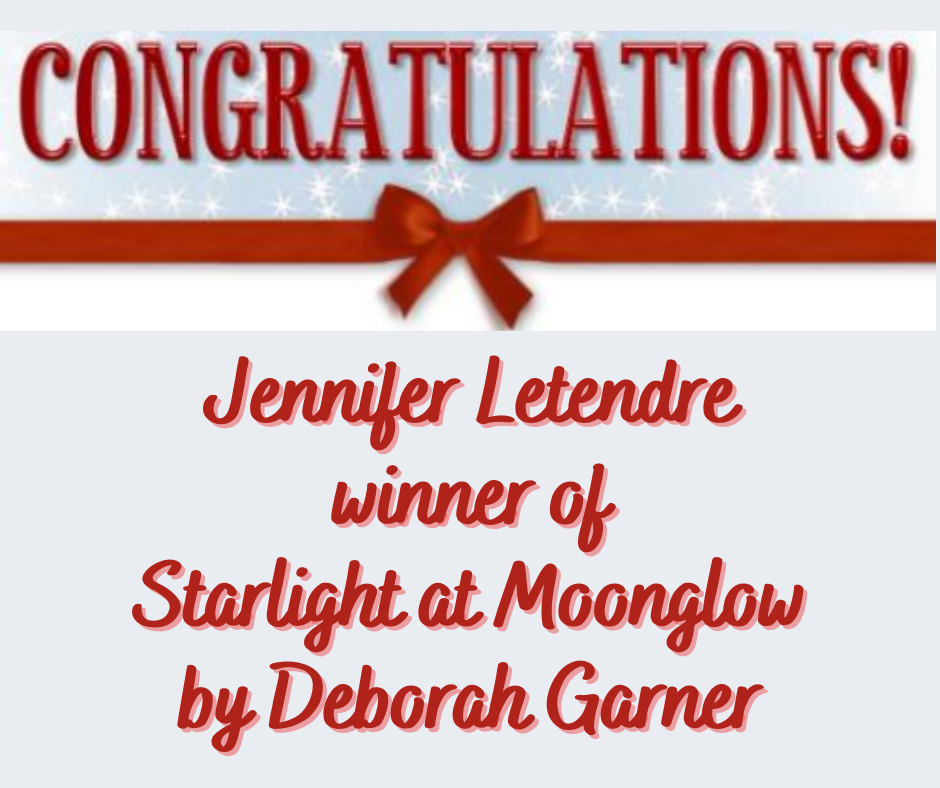 A special thanks to Deborah Garner for providing one lucky winner their choice of either print or an e-book copy of STARLIGHT AT MOONGLOW! Contest ends Sunday, December 19, 2021 at 11:59 pm PST. Print is limited to U.S. residents only. Please use the Rafflecopter box located below the recipe to enter. The winner will be announced on this page and on Cinnamon & Sugar's Facebook page, as well as notified by email (so check your spam folder!)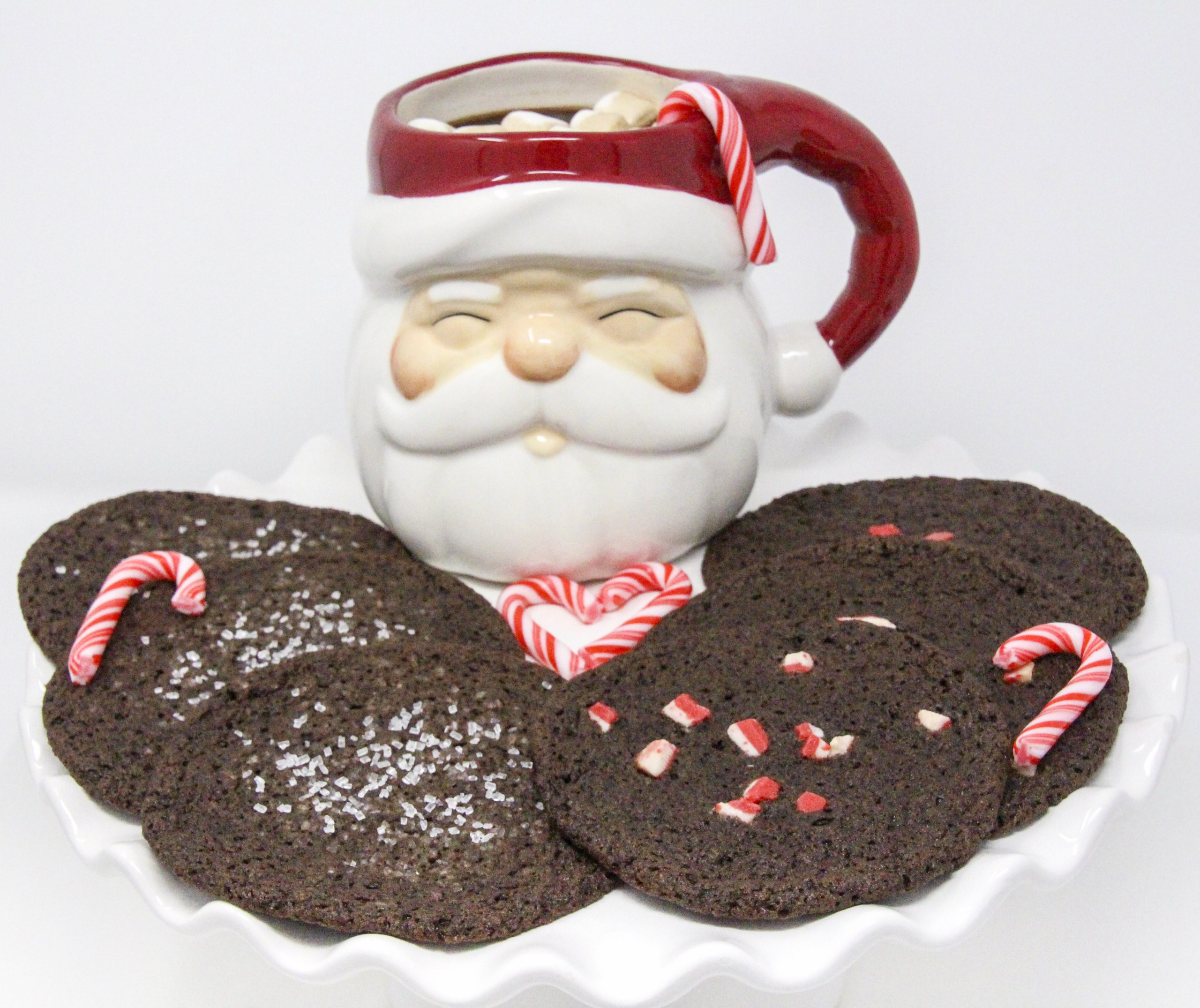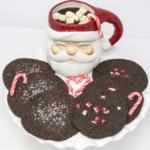 Santa's Favorite Chocolate Cookies
Ingredients
1-1/4

cups

unsalted butter, room temperature

2

cups

granulated sugar

2

eggs, room temperature

1

tablespoon

pure vanilla extract

1/2

teaspoon

espresso powder, (or instant coffee such as Starbucks VIA)

3/4

cup

Dutch cocoa powder

2

cups

all-purpose flour

1

teaspoon

baking soda

1

teaspoon

salt
Garnish
Coarse white sugar or peppermint crunch baking chips (such as Andes)
Instructions
Sift together, into a medium bowl, the cocoa powder, all-purpose flour, baking soda, salt, and espresso powder. Set aside.

In the bowl of a standing mixer, beat the butter and sugar together until creamy, about 3 minutes.

Beat in the eggs, one at time, until fully incorporated. Mix in the vanilla.

Slowly add the dry ingredients to the butter and sugar mixture. Mix just until fully incorporated.

Refrigerate the dough for 60 minutes.

Separate the dough into two pieces, and roll each piece into 12-inch logs (about 2 inches in diameter). Tightly wrap each log in parchment paper.

Refrigerate for at least 2 hours or overnight.

Preheat the oven to 350 degrees (F).

Slice the cookies into 1/4 to 1/3-inch-thick rounds and place 6 slices only on a parchment-lined baking sheet. These cookies spread while baking so give them ample space. If desired, sprinkle tops of cookies with coarse white sugar or peppermint crunch baking chips.

Bake for 10 - 12 minutes, rotating pan once halfway through baking cycle.

Allow to cool on the baking sheet for 5 minutes then remove to a wire rack to cool completely.

Store in an airtight container at room temperature for up to three days.
Tip
If dough is too hard to slice through, allow to sit at room temperature for 15 – 30 minutes.

The dough can be made up to 3 months ahead of time, formed into logs, and wrapped in parchment paper. Place the logs into a freezer-safe Ziplock bag and freeze until needed. Allow the frozen dough to defrost overnight in the refrigerator then proceed as directed for slicing and baking.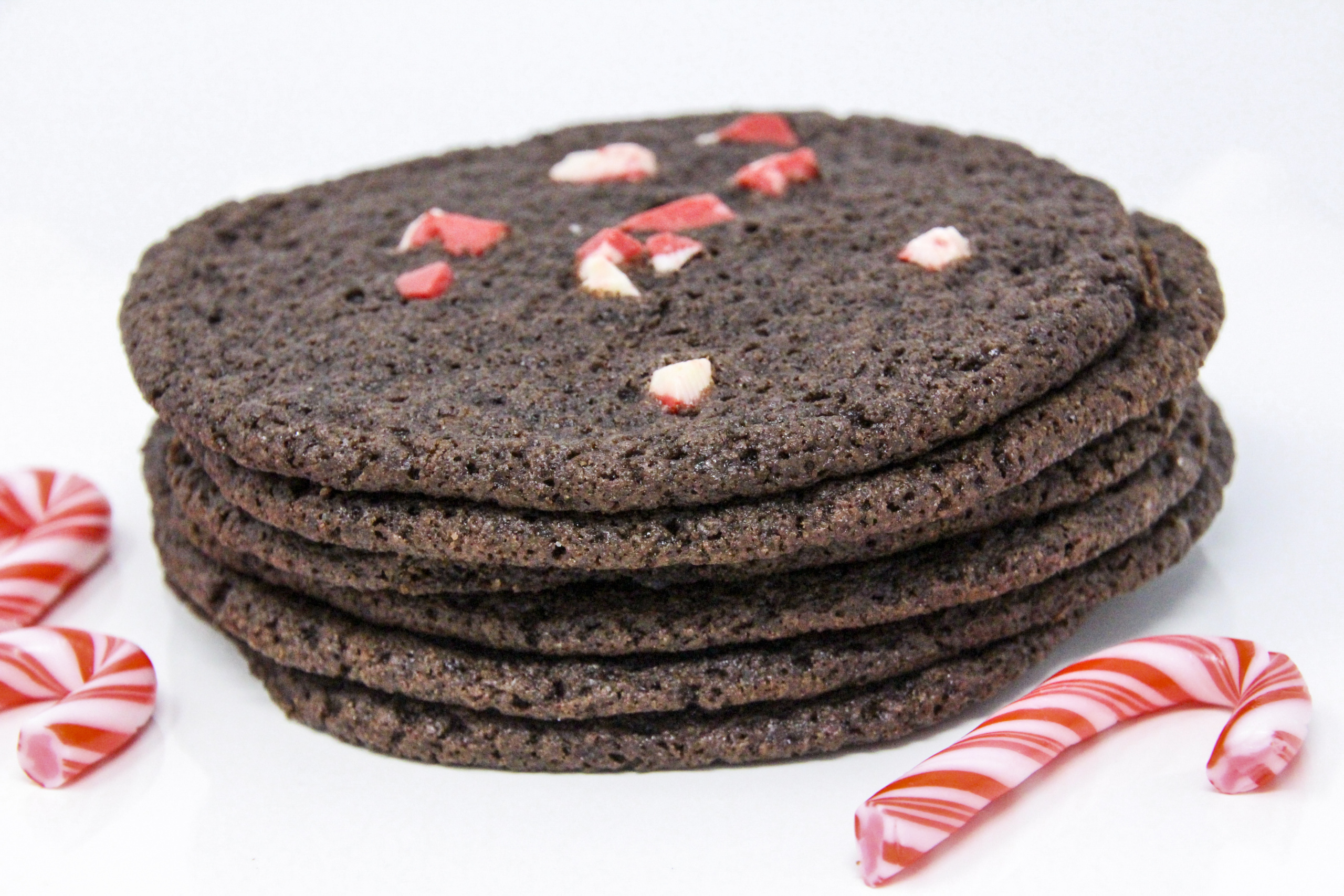 Pin to Pinterest: