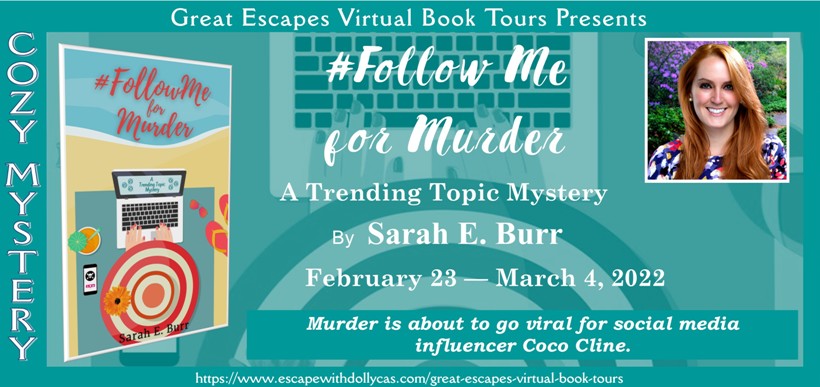 I'm delighted to be participating in the Great Escapes Virtual Book Tour presenting #FollowMe for Murder! This first book in the brand-new Trending Topics Mystery series by Sarah E. Burr, is a fun-filled social media-centric cozy mystery. With today's society obsessed with celebrities, cellphones, and tablets, and constantly checking their social media sites, Ms. Burr successfully weaves that obsession into a murder mystery. The protagonist, celebrity blogger Coco Cline, has launched a social media consulting firm and her very first clients end up with a murder victim in their store right before their grand opening. Talk about a PR nightmare! The store owners beg Coco to assist the local police in getting through the investigation so they can open their business on time. I loved that Coco uses social media pages to find suspects and clues, while learning more about the victim…who might not have been the sweet, upstanding citizen she purported to be. This only makes Coco more curious, so she delves deeper into the mystery instead of just giving some assistance to the police. With a tightly woven plot, there are suspects sussed out and red herrings thrown in to keep the reader guessing.
Ms. Burr writes great descriptions, so the reader feels like they're right alongside Coco. She also captures Coco's voice: young and enthusiastic. The characters surrounding Coco are well-developed. Although one in particular, Coco's boyfriend, I felt detracted from the story with the amount of jealousy he inspired. All I can say is, I think Coco can do better for herself. Rounding out the supporting characters are Coco's friends, Jasper and Charlotte. Their banter adds lightness to the mystery and their willingness to help Coco out solidifies their friendship. In addition to a well-thought-out mystery, great setting, and unique characters, Ms. Burr drops in tips for social media usage for businesses, which shows her thorough research into the field. I'm looking forward to seeing what happens to Coco and her fledgling business next!
Coco sometimes posts recipes on her blog and she created the perfectly refreshing, yet potent, concoction: Party Pear Sangria. Author Sarah Burr has provided me with the recipe to share and all I can say is wow! With sparkling white wine for bubbly fun, pear juice for sweetness, and honeyed whiskey along with pear liqueur for kick, this delicious libation brings to mind parties, summertime poolside relaxation, or a delightful drink to share with friends!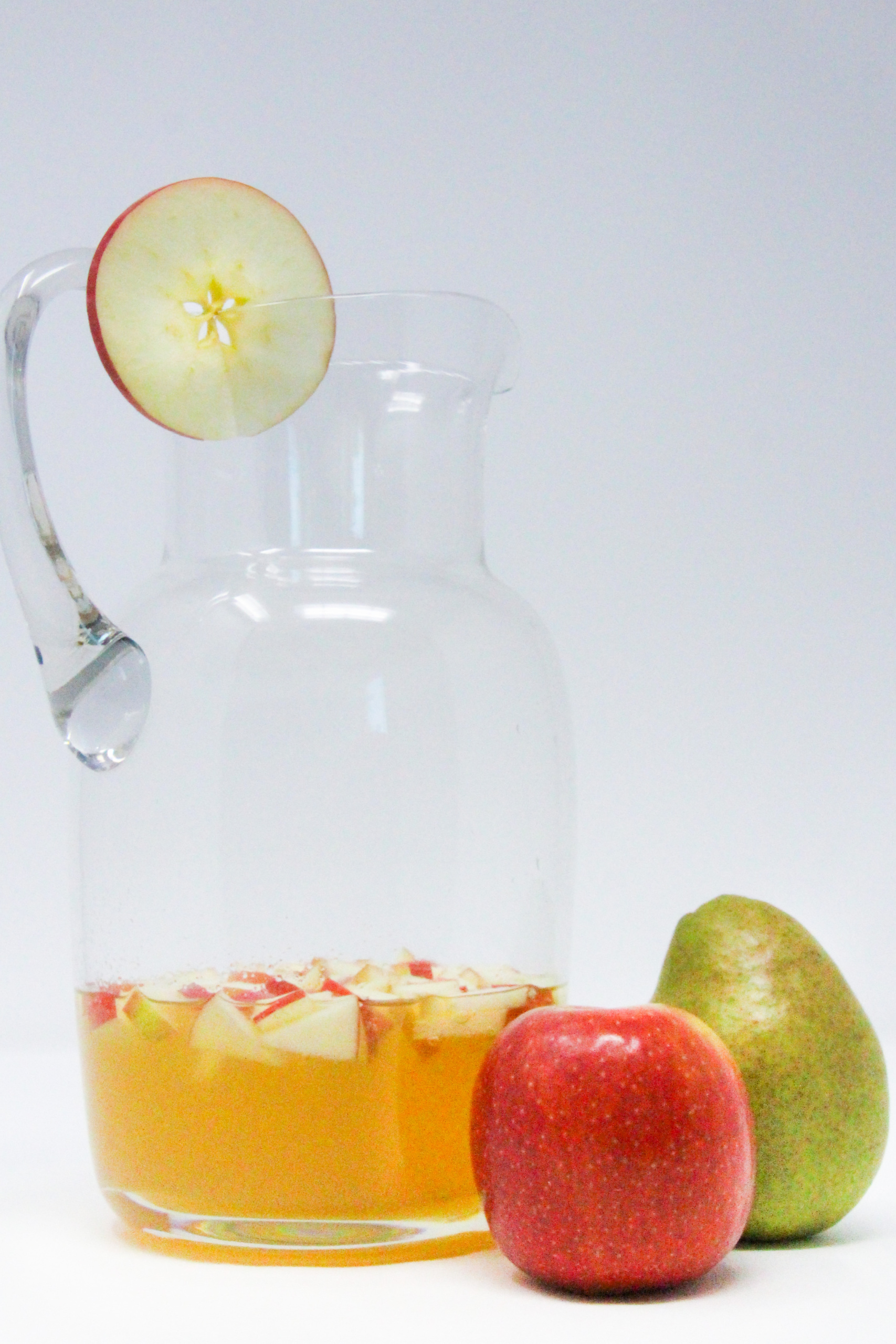 Amazon Synopsis
After selling a tech startup to Facebook in a multi-million-dollar deal, blogger Coco Cline has returned to her hometown of Central Shores, Delaware to launch her own social media consulting firm. Her new clients, Sean and Olivia Chen, are ten days away from the grand opening of their specialty consignment shop when Coco stumbles across their assistant Stacy dead behind the register.
Worried that a cloud of suspicion will ruin their chances of a successful business launch, the Chens ask Coco to work alongside the inexperienced Central Shores police to speed up the investigation. Using her celebrity status and social media savviness, Coco realizes Stacy's seemingly ordinary life was all an act. Following a trail of cryptic online posts, confusing timelines, and muddied gossip, Coco and her friends discover Stacy's questionable relationships just might be the reason for her untimely demise.

A special thanks to Sarah Burr for providing one winner with a print copy of  #FollowMe for Murder as well as a $25 T.J. Maxx gift card (which happens to be Coco's favorite store)! Contest ends March 4, 2022 at 11:59 pm EST and is limited to U.S. residents. Please use the Rafflecopter box located below to enter. Contest is administered by Great Escapes Virtual Book Tour and the winner will be announced on this page and notified by email (so check your spam folder!)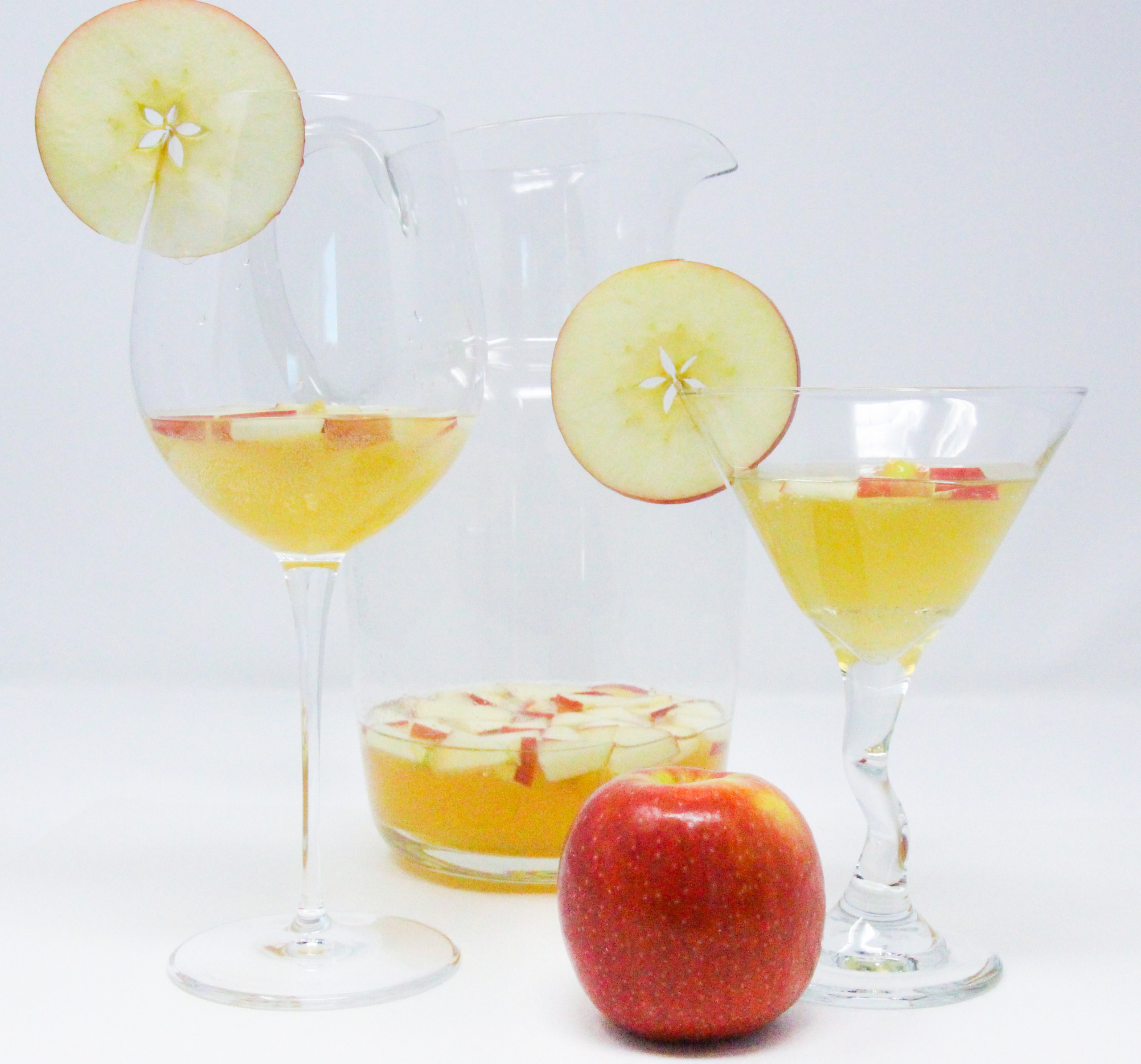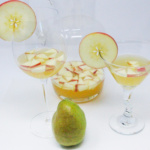 Party Pear Sangria
A sweet, fruity alcoholic beverage that will make any party sparkle!
Ingredients
One bottle of sparkling white wine

3/4

cup

pear juice

1/4

cup

honeyed whiskey

1/4

cup

pear liqueur

1

cup

chopped apples
Instructions
Mix wine, pear juice, whiskey, and pear liquor in a pitcher. Chill. Before serving, chop apples and add to the pitcher for ultimate fresh, crisp taste.
Coco's Tips:
If you prefer less sweet drinks, use only 1/2 cup pear juice.

Not a fan of pear? Substitute peach for pear in the recipe.

This sangria is very easy to drink but very potent. Please drink responsibly!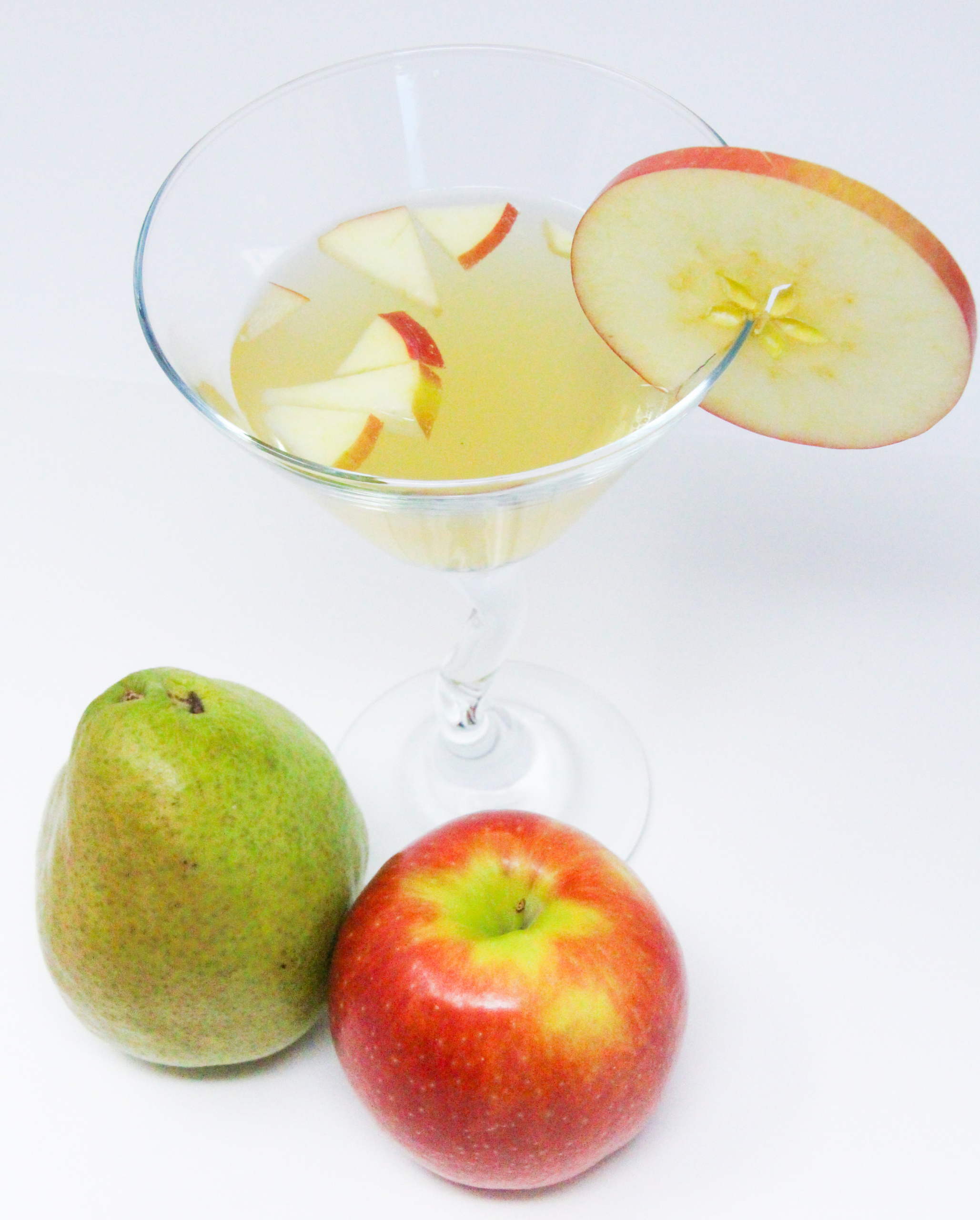 Pin to Pinterest: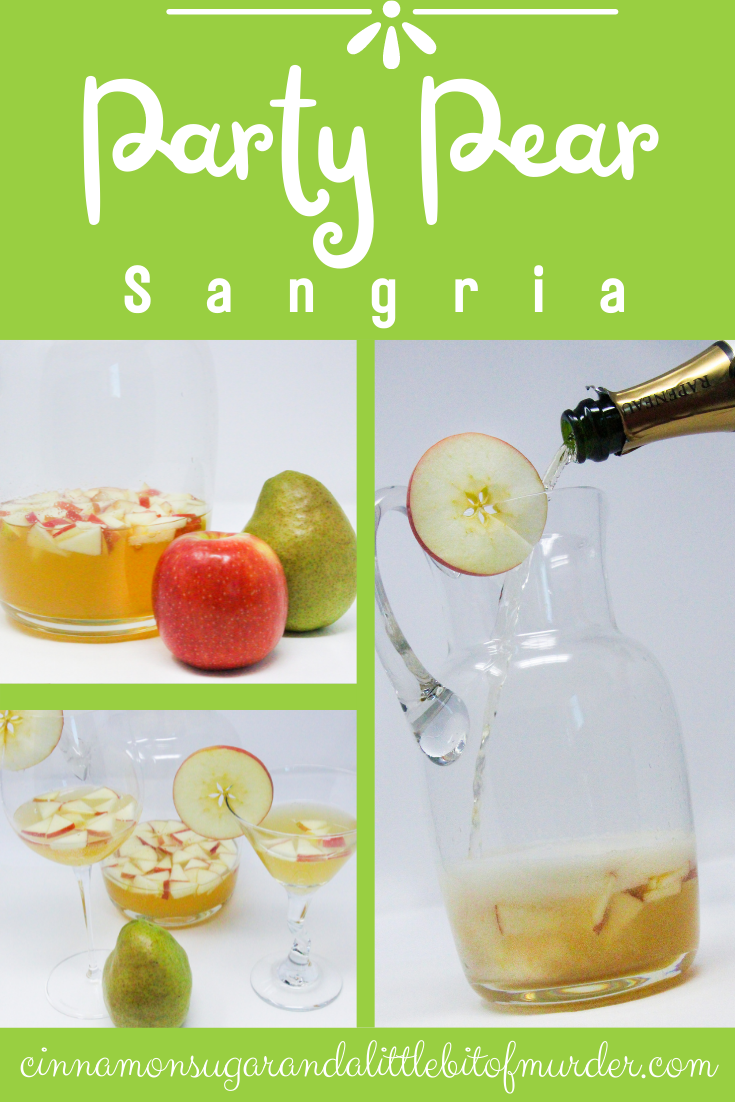 TOUR PARTICIPANTS
February 23 – Brooke Blogs – SPOTLIGHT
February 23 – Sapphyria's Book Reviews – SPOTLIGHT
February 24 – Author Elena Taylor's Blog – CHARACTER INTERVIEW
February 24 – Baroness' Book Trove – SPOTLIGHT
February 25 – Celticlady's Reviews – SPOTLIGHT
February 25 – Escape With Dollycas Into A Good Book – REVIEW
February 26 – Socrates Book Reviews – SPOTLIGHT
February 26 – FUONLYKNEW – SPOTLIGHT
February 27 – Literary Gold – CHARACTER GUEST POST
February 28 – Books Blog – SPOTLIGHT
March 1 – Cinnamon, Sugar, and a Little Bit of Murder – REVIEW, RECIPE
March 1 – Mysteries with Character – AUTHOR INTERVIEW
March 2 – I Read What You Write – GUEST POST
March 2 – Reading Is My SuperPower – REVIEW
March 3 – Maureen's Musings – SPOTLIGHT
March 3 – StoreyBook Reviews – GUEST POST
March 4 – BookishKelly2020 – SPOTLIGHT
March 4 – eBook Addicts – REVIEW
I was provided with an advance copy. All thoughts and opinions are my own.