ANTIQUE AUCTION'S ARE MURDER, is the seventh book in the Poppy McAllister Mysteries and once again, Libby Klein proves why this series continues to reign as one of my all-time favorites. With humor galore, thanks to one-liner zingers, comical situations, and screwball characters (both human and feline alike), I was thoroughly entertained throughout the entire read. Protagonist, Poppy McAllister, owns the Butterfly House B & B with her Aunt Ginny, a zany senior citizen with a posse of elderly ladies bent on mischief. Resident housecat, Figaro, seems to have his own set of feline groupies fawning over him, and he steals each scene he inhabits. With a clever plot that weaves in boxloads of kohlrabi, a narcoleptic sunburned chambermaid, a vampire hunting kit, a creepy wooden troll talisman, vanishing wine, and a hidden body stuck into the very armoire Poppy wants to purchase, the book kept me turning page after page. Ms. Klein's descriptive voice—think pun after pun—had me in stitches and had me clearly envisioning each scene.
While there are humorous scenes aplenty, the author doesn't forget that this is supposed to be a murder mystery. The fast-paced plot of investigating the death of an antique dealer's son is expertly interwoven into the story with plenty of opportunities for Poppy to suss out clues. Assisting her (or perhaps hindering her) is Aunt Ginny and the gals, along with Poppy's former high school nemesis turned town cop, Amber. A sharp armchair detective might figure out the culprit but, in all honesty, I just want to sit back and enjoy the entertaining ride without taxing myself. As the reveal came into view, all the clues fell into place with a "of course" moment. As with previous books in this series, I can't wait to see what's in store for Poppy and the gang next!
Running a B & B and providing her beau with gluten-free goodies for his coffee shop, Poppy has numerous scrumptious-sounding treats mentioned throughout the book. Ms. Klein offers several gluten-free recipes at the back of the book for the reader to try out. Even if you don't have to eat gluten-free, regular all-purpose flour can be substituted in each recipe. With the story taking place in the middle of summer, Poppy is determined to create recipes that mimic the flavors of boardwalk sweets. I couldn't help drool over the description of Peanut Butter Fudge Cakes (cupcakes). While there are several steps involved from making the cupcakes to making the peanut butter fudge/filling to the fudgy frosting, the results are out of this world and will have you dreaming of boardwalk treats and warm summer breezes.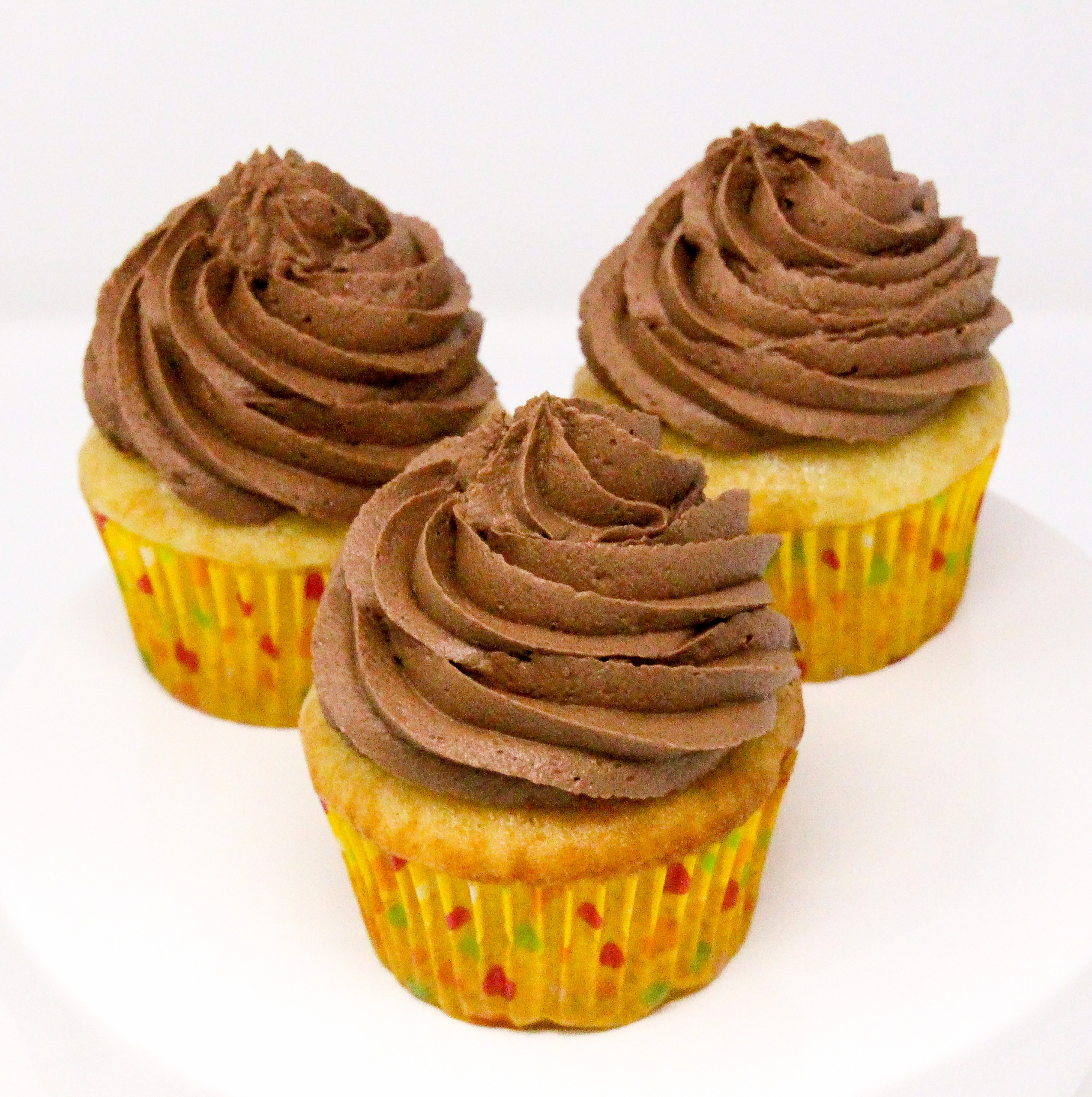 Amazon Synopsis
It's peak summer season at the Butterfly House Bed and Breakfast in Cape May, with tourists fluttering in and out and wreaking enough havoc to rival a Jersey Shore hurricane. Also back in town is Courtney Whipple and his family of antique dealers for the annual Cold Spring Village antique show. Courtney's son Auggie has a unique piece he believes will fetch them a fortune if he can get it authenticated in time—a piece rival dealer Grover Prickle insists was stolen from his store.
Poppy and her Aunt Ginny attend the auction, hoping to bid on an armoire for the B&B, and discover a veritable armory for sale—everything from ancient blades and nineteenth century guns to such potential killing devices as knitting needles and a blacksmith hammer. Strangely, they don't see either Auggie or Grover—or the mysterious item they both claim to own. Then during the auction, a body falls out of the very armoire Poppy was hoping to acquire, stabbed through the heart. Now, surrounded by competitive dealers and makeshift weapons, she must find out who turned the auction house into a slaughterhouse . . .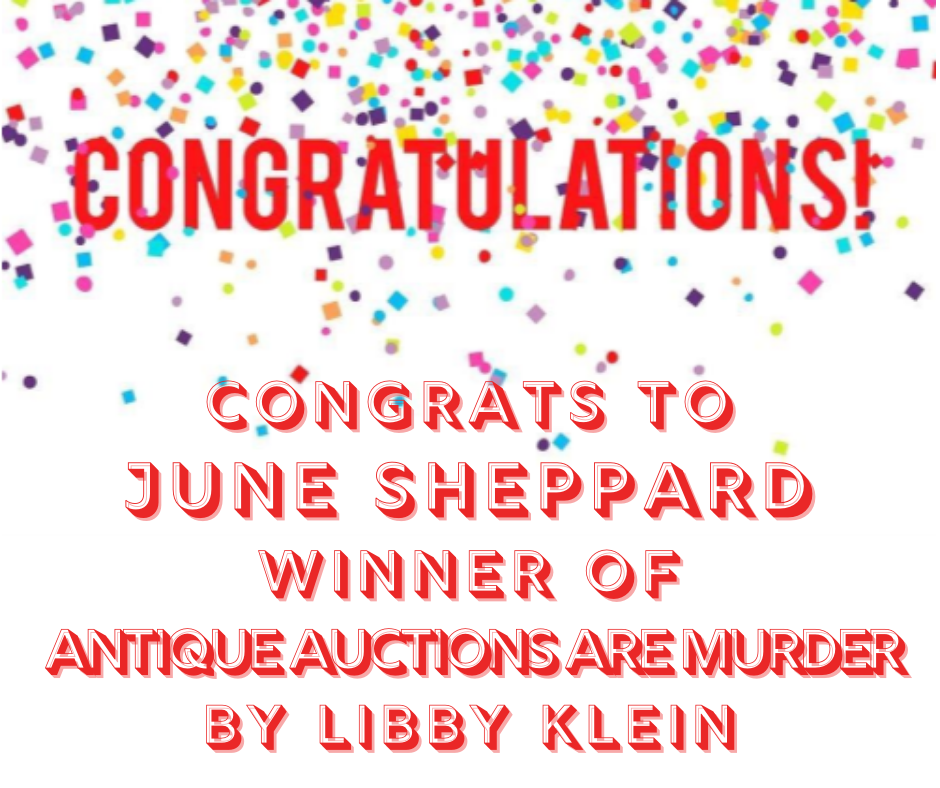 A special thanks to Libby Klein for providing a winner with a print copy of ANTIQUE AUCTIONS ARE MURDER. Contest ends February 27, 2022 at 11:59 pm PST and is limited to U.S. residents. Please use the Rafflecopter box located below to enter. The winner will be announced on this page and on Cinnamon & Sugar's Facebook page, as well as notified by email (so check your spam folder!)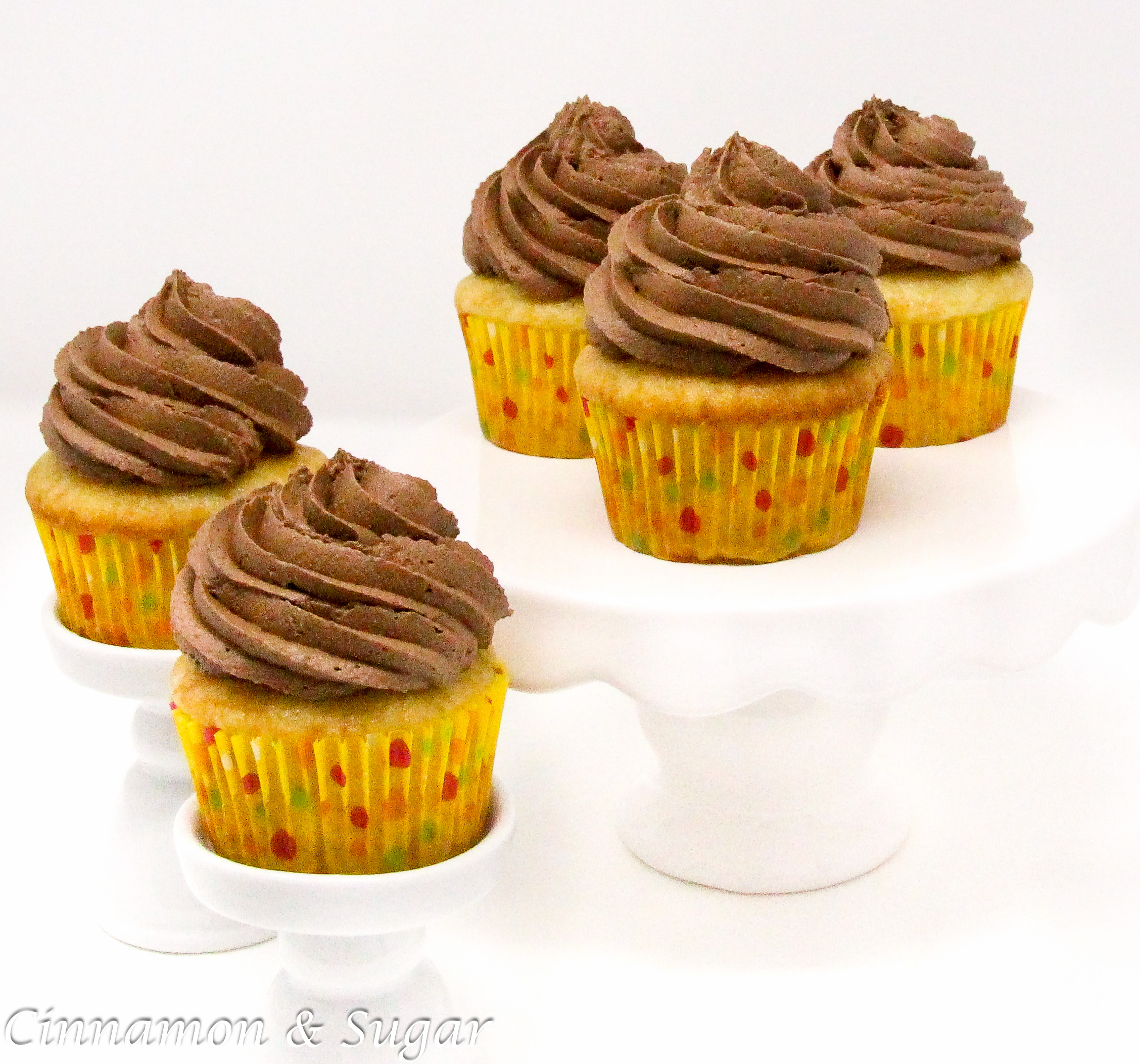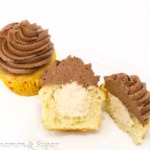 Peanut Butter Fudge Cakes
Ingredients
Cupcakes
1-1/4

cups

gluten-free flour blend

1/2

teaspoon

xanthan gum (if not included in your flour blend)

1/4

teaspoon

salt

1-1/2

teaspoons

baking powder

1/2

cup

canola oil (or neutral oil of choice)

3/4

cups

granulated sugar

1

tablespoon

vanilla extract

2

large

eggs, room temperature

1/2

cup

milk
Peanut Butter Fudge / Filling
2

sticks

butter, divided and softened

1/2

cup

smooth peanut butter

16

ounces

confectioners' sugar *See Notes

1

teaspoon

salt

1

teaspoon

vanilla
To add later for Frosting:
1/2

cup

cocoa

1/4

cup

heavy cream
Instructions
Cupcakes
Preheat oven to 350 degrees (F) after positioning the rack in center of oven.

Grease a 12-cup muffin tin or line with papers.

In a medium-bowl, combine gluten-free flour, xanthan gum (if it is not already in your flour blend), salt, and baking powder. Set aside.

In another medium bowl combine oil, sugar, and vanilla. Add eggs and beat with an electric mixer at medium speed for one minute until fluffy.

Add the flour mixture to the egg mixture and combine until it starts to come together. Then add the milk. Combine thoroughly.

Spoon batter evenly into paper liners or a greased muffin tin.

Bake for 18 - 22 minutes or until a toothpick inserted in the center comes out clean.

Let cakes cool for 15 minutes on the counter, then remove to a storage container with a lid resting on the top--but not snapped tight to let cool completely. This will keep them moist.
Peanut Butter Fudge
*See notes below

In a microwave-proof glass bowl (or over a double boiler), melt together 1 stick of butter, 1/2 cup smooth peanut butter, 16 ounces confectioners' sugar, and 1 teaspoon salt. Stir to combine. Heat for another minute if necessary, to melt some more. Stir to see where you are on getting the ingredients to make a smooth, silky mixture.

When completely melted together and smooth, add 1 teaspoon vanilla and combine well. Set aside to cool.
Turn the fudge into filling
When the fudge is cool, using a hand mixer, beat it with a another stick of butter. This will whip it up to a peanut butter filling.

Note: You won't use all of this to fill the cupcakes. You'll end up with at least half of it left over to finish with the cocoa and cream for frosting.

With a small spoon or melon baller, scoop out a little hole in the top of each cupcake.

Fill a pastry bag with about 1/4 cup of the peanut butter filling. Fill each hole with peanut butter filling.
Turn the filling into frosting
Add 1/2 cup of unsweetened cocoa to the leftover peanut butter filling. Whip it with your mixer into frosting, adding just enough of the 1/4 cup of cream to get it the right consistency. You may not need all of it.

When the frosting has whipped up light and fluffy, add to a clean pastry bag and pipe onto the tops of the cupcakes. Alternatively, you could just spread it over the cupcakes with a knife if you aren't trying to be fancy.
Cinnamon & Sugar's Notes:
When making the peanut butter fudge, it turned out dry and crumbly for me. I emailed back and forth with Libby about it and we determined it could be the lack of humidity where I live vs. high humidity where she lives. I remade it with the following changes:

Melt the peanut butter, butter, and salt together then beat in 1 cup of confectioners' sugar until smooth. Add an additional cup of confectioners' sugar and beat until smooth. If mixture is very soft, continue adding in confectioners' sugar, 1/4 cup at a time until mixture is stiff, but still smooth. Stir in 1 teaspoon vanilla then proceed with recipe as written above.

I made the peanut butter fudge an additional time following my instructions above. Instead of turning it into filling and frosting, I patted it into a rectangle and refrigerated until firm. I then melted a 1/4 cup chocolate chips and spread over the top. Once the chocolate set, I cut into squares. The candy (as well as the cupcakes) received rave reviews!
Pin to Pinterest: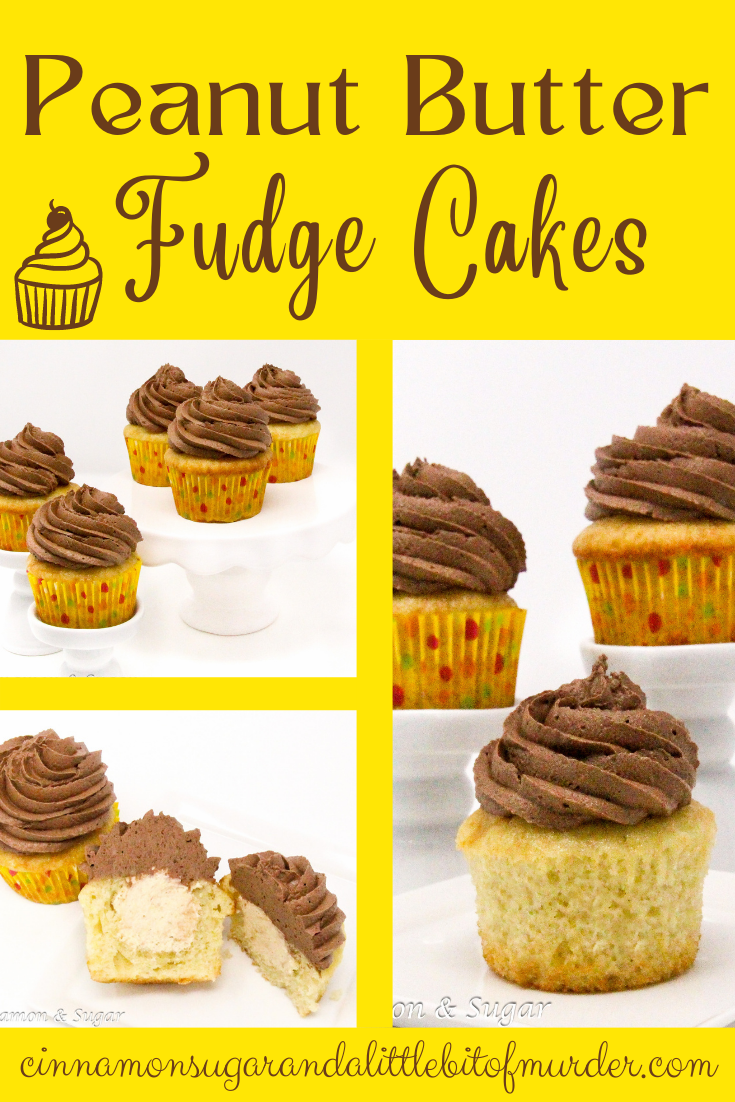 I was provided with an advance copy. All thoughts and opinions are my own.