BATTER OFF DEAD is the tenth book in the Country Store Mystery series by Maddie Day. While this can be read as a standalone, I've found it to be a delightful journey following protagonist Robbie Jordan's character development over the course of the series. And Ms. Day has done an outstanding job in keeping the characters fresh and appealing. In this new release, Robbie is newly married and settling into life with her husband, Abe. I enjoyed getting to see more interaction between the couple this time around. Another core character, whose backstory has been mysterious thus far, is police lieutenant Buck Bird. I was happy to see him take more of a co-starring role in Batter Off Dead, and find out more about his life and his family. The author does an admirable job in weaving Buck's past into the current day mystery. Set in the small town of South Lick, Indiana, Ms. Day captures the colloquialisms of the residents giving the reader a feel for the area. Her strong descriptive voice helps the reader feel like they're right alongside Robbie, from friends gathering together, to the wicked heat, to the delicious food served at Robbie's café.
With a murder set against the backdrop of exploding fireworks, a senior citizen is murdered right amongst her friends. Buck's blind father sat right next to the victim, who was killed in the same manner as Buck's mother when he was a kid. Could someone be targeting the seniors? Does someone have a vendetta against Buck's family? Robbie delves into asking questions and trying to bring comfort to Buck as the past is dredged up. One of the things I like about the Country Store mysteries is that Robbie is a working woman with a strong work ethic. While she gets involved in investigating, her café takes center stage and she doesn't shirk her duties or her customers. As a result, Robbie is often frazzled by the end of the day but it gives the story a realistic feel. As she finds threads to the clues she seeks, it becomes apparent that the past is connected to the current day murder. Robbie's tenacious quest for answers and for justice lead to a suspenseful and heart wrenching reveal. But rest assured, Ms. Day leaves the reader with a warm feeling as she hints at what might be in store for Robbie in future books.
Running the Country Store Café, Robbie serves up all types of mouthwatering dishes to her customers. Even Robbie contracts out the baking of café desserts to her good friend, Phil, she knows they are delicious and well-received by everyone. I was intrigued by Ms. Day's recipe included at the back of the book for Yankerdoodles and even more interested upon learning that the cookie recipe belonged to the author's Hoosier sister, Barbara Bergendorf. Basically snickerdoodles, the addition of colorful, patriotic sprinkles earns them the name of Yankerdoodles. With the addition of brown sugar to provide a deeper flavor, these soft, childhood favorite cookies will bring back wonderful memories and create new memories with your own family.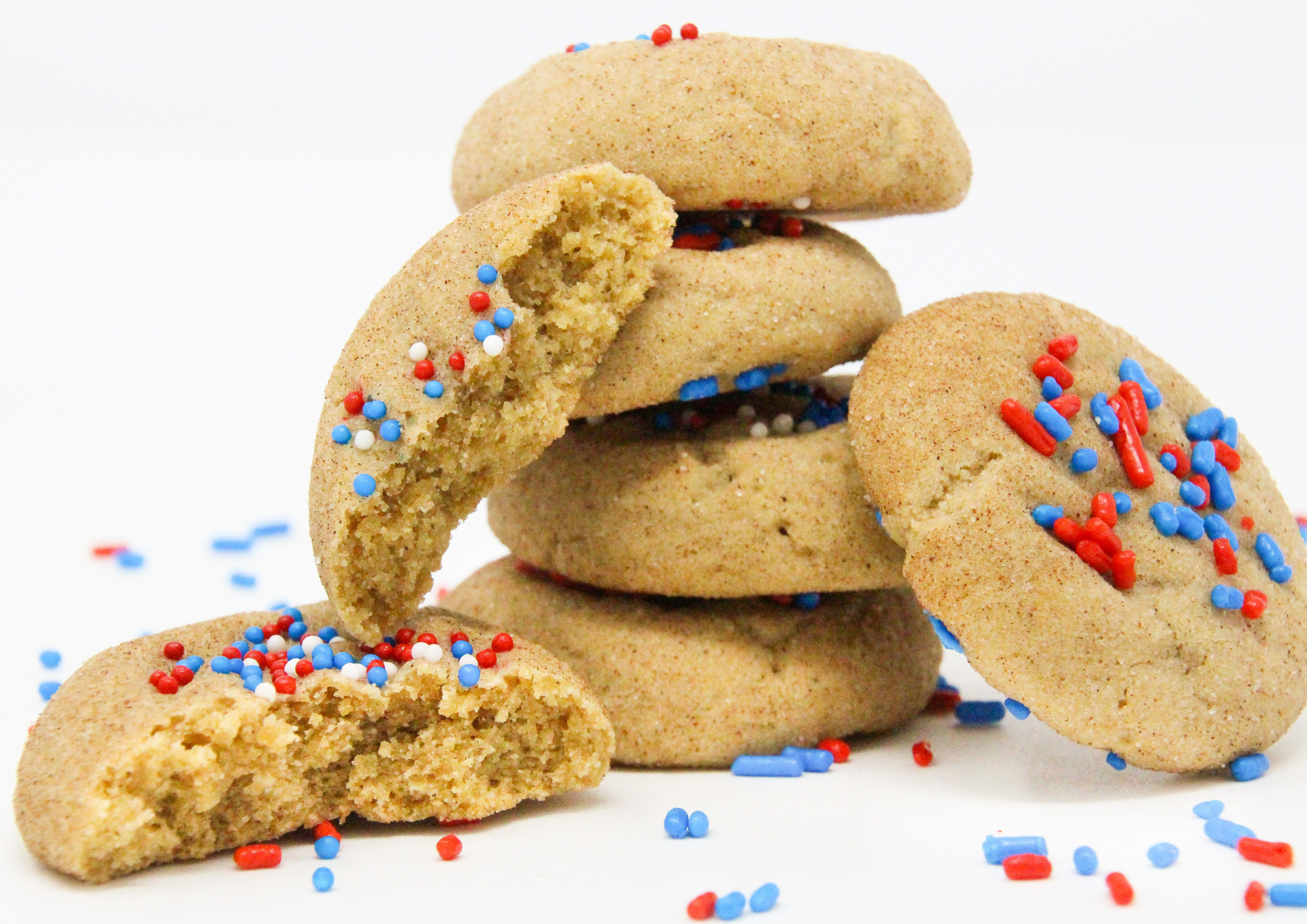 Amazon Synopsis
Robbie and her new husband Abe O'Neill are enjoying a summer evening in the park with fellow townsfolk excited for some Friday night fireworks. In attendance are senior residents from Jupiter Springs Assisted Living including Roy Bird, father to South Lick's very own Police Lieutenant Buck Bird. Despite his blindness, Roy is a member of his group home's knitting circle, spending quality time with some lovely ladies.
But when the lightshow ends, one of the knitters who sat with Roy is found dead, a puncture wound in her neck. The poor woman's death echoes that of Buck's mother and Roy's wife—an unsolved homicide. To help find the killer, Robbie's going to have to untangle the knotty relationships deep in the victim's past . . .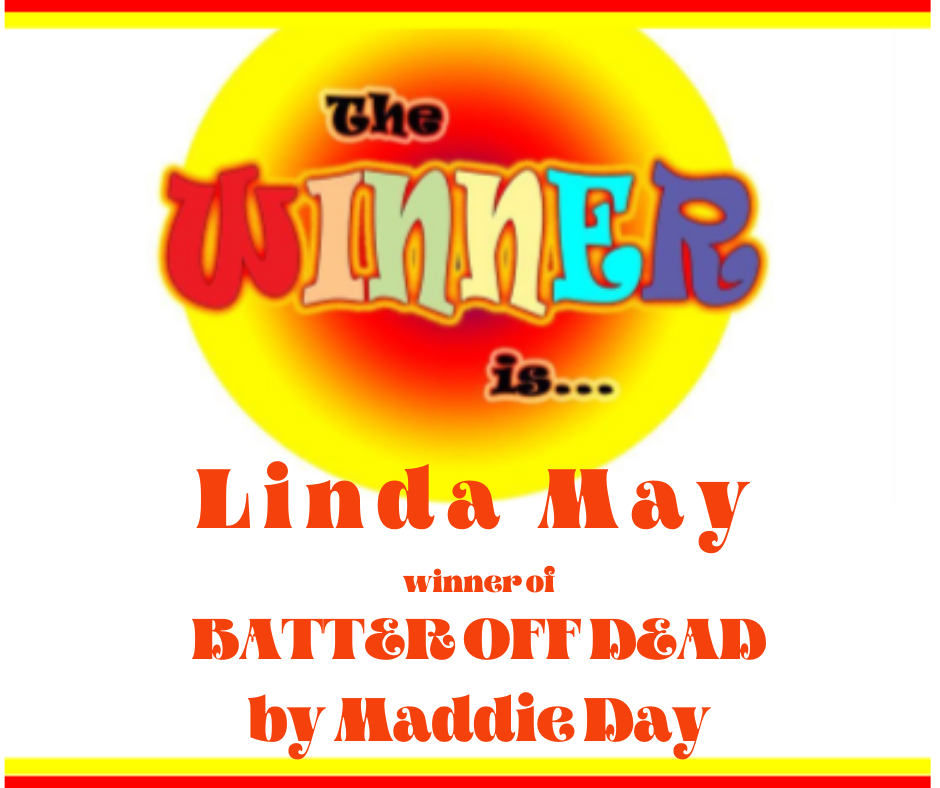 A special thanks to Maddie Day for providing a winner with a print copy of BATTER OFF DEAD. Contest ends February 23, 2022 at 11:59 pm PST and is limited to U.S. residents. Please use the Rafflecopter box located below to enter. The winner will be announced on this page and on Cinnamon & Sugar's Facebook page, as well as notified by email (so check your spam folder!)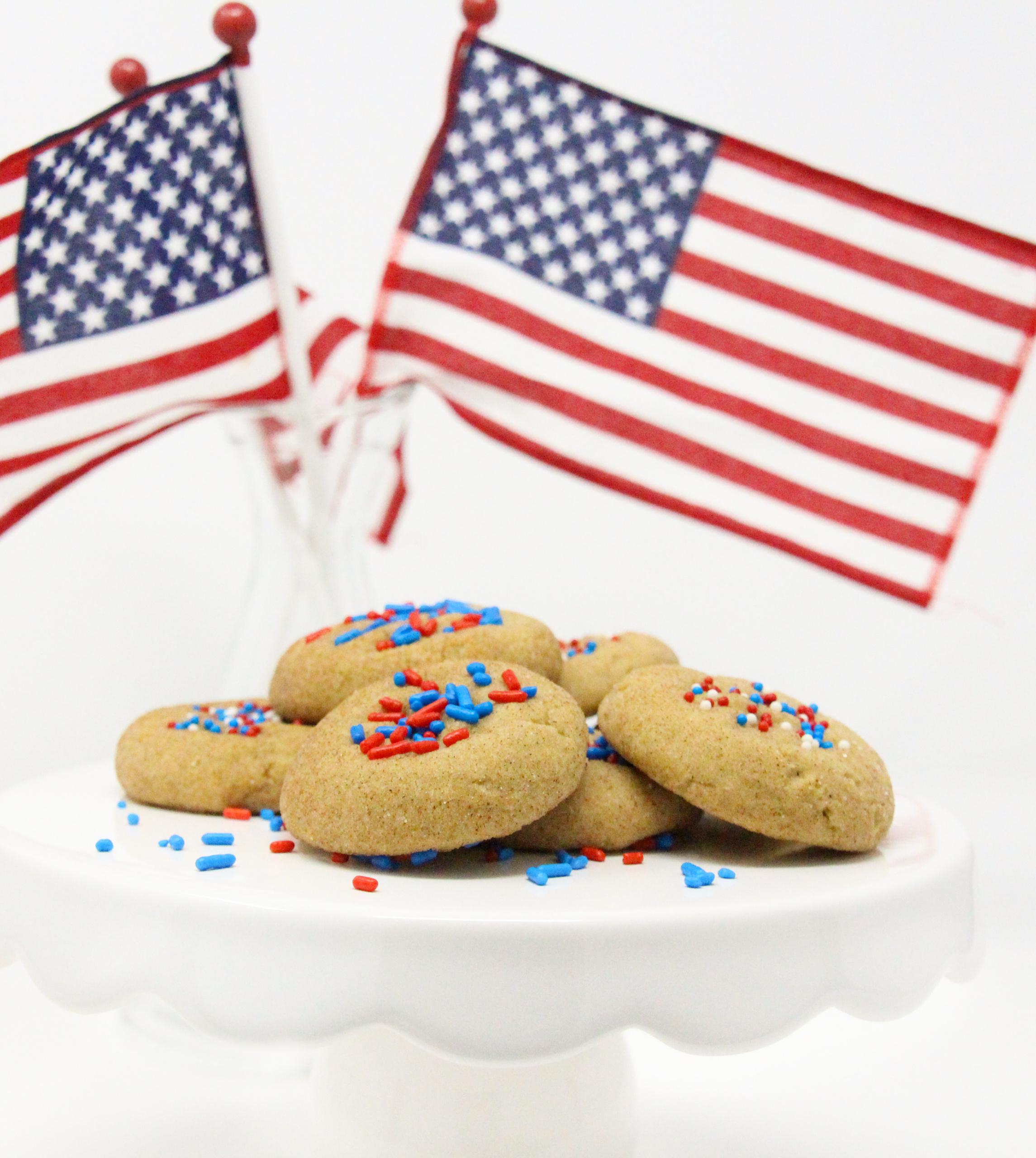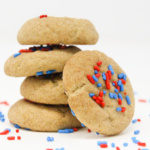 Yankerdoodles
Robbie serves these delicious cookies at the Fourth of July get-together before the book opens and then Phil brings in another batch. This recipe was adapted with permission from the author's Hoosier sister, Barbara Bergendorf, who sells her popular snickerdoodle cookies in the greater Lafayette area. (Please contact Maddie via her website if you want to find out where to purchase these treats.)
Ingredients
1-1/2

sticks

(6 ounces) butter at room temperature

1

cup

brown sugar

1/2

cup

white sugar

2

eggs

1

teaspoon

vanilla

1

teaspoon

baking soda

1

teaspoon

salt

3-1/2

cups

unbleached white flour

Cinnamon and sugar

Red and blue sprinkles
Instructions
Line two baking sheets with parchment paper.

Cream butter and sugars. Add eggs and vanilla. Mix well.

Mix soda and salt into the flour, then add the flour mixture at a low speed until blended.

Chill dough for thirty to sixty minutes.

Preheat oven to 350 degrees (F).

Form spoonfuls of dough into one-inch-diameter balls and roll in cinnamon and sugar mix.

Flatten with a fork and add blue and red sprinkles.

Bake at 350 degrees (F) about 10 minutes or until just barely tan.

Cool on baking sheet 5 minutes then transfer to a wire rack to cool completely.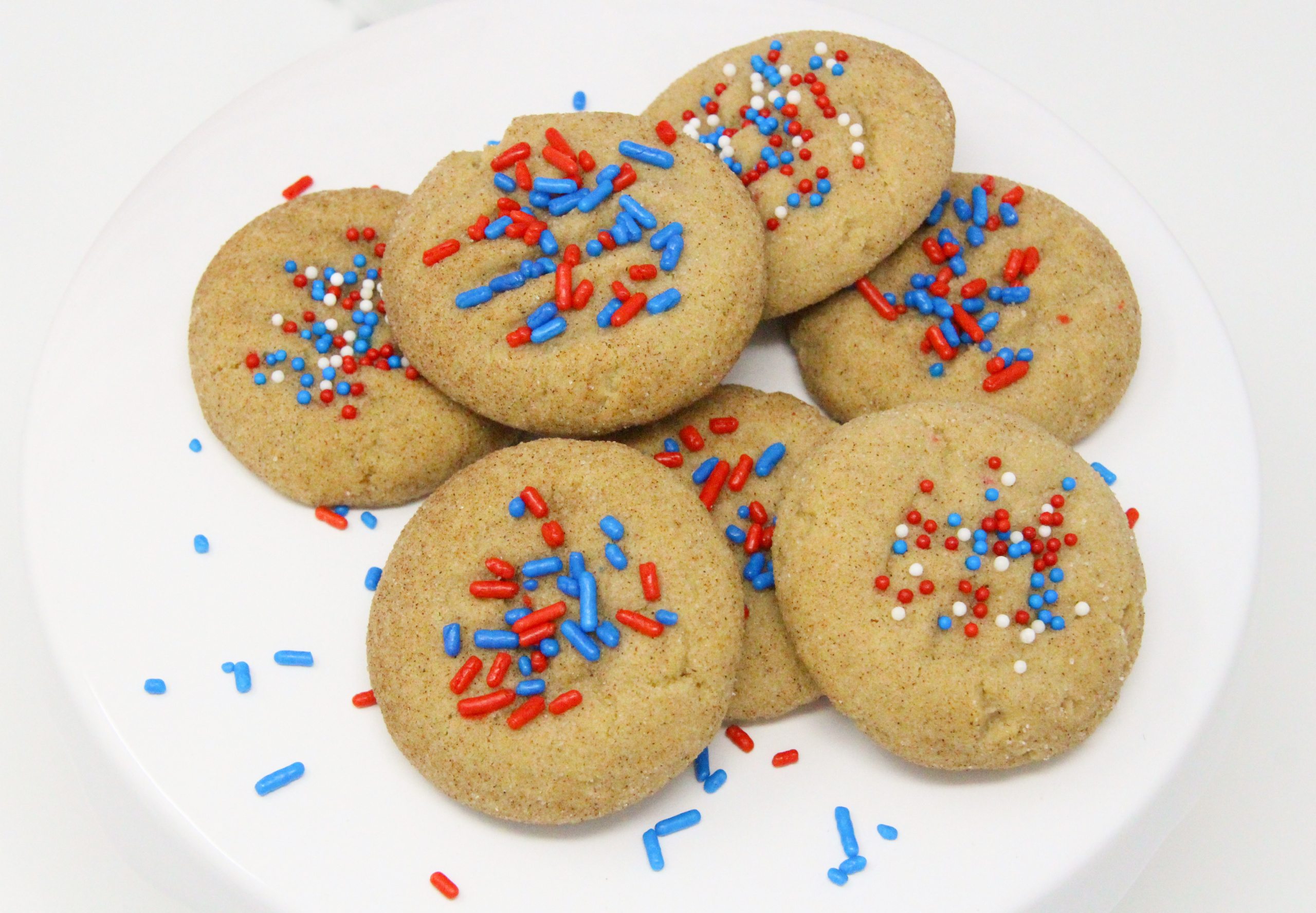 Pin to Pinterest: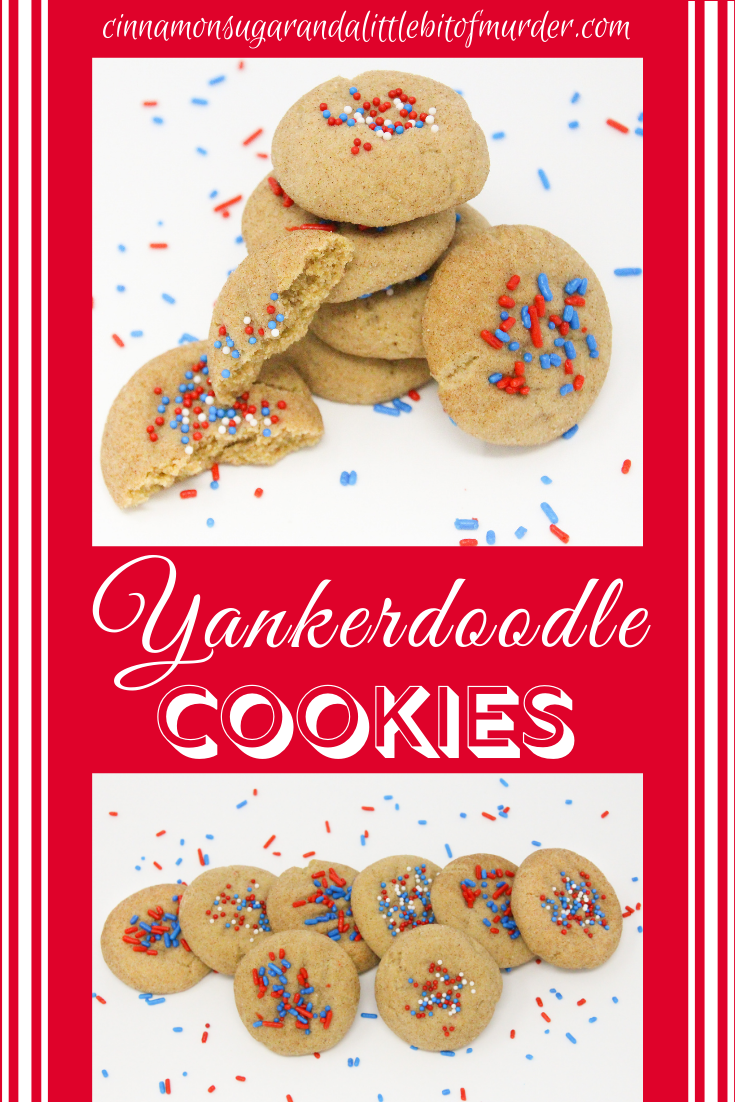 I was provided with an advance copy. All thoughts and opinions are my own.