I'm delighted to be participating in the Great Escapes Virtual Book Tour presenting MURDER FAUX PAWS, the fifth book in the Nick and Nora Mysteries by T.C. LoTempio! While I haven't read any previous books in the series (simply because of too many books on my TBR and not enough time), I'm anxious to start at the beginning and catch up! That said, Murder Faux Paws can easily be read as a standalone and not once did I feel lost by not knowing the complete backstories of the characters. I enjoyed that the protagonist, Nora Charles, is not your usual hapless amateur sleuth stumbling about until they accidentally solve a crime. Instead, she's a former investigative reporter for the Chicago Tribune and she uses the skills she developed on the job to ferret out clues. In addition to running her family's sandwich shop, Hot Bread, she's taking classes to get her private investigator's license. She not only helps the police but also helps her FBI boyfriend solve cases. However, she frequently takes several risks to find answers that the average amateur wouldn't and sometimes puts her life in danger. Assisting Nora in her quest for justice—and stealing every scene he's in—is her very large Tuxedo cat, Nick. Nick isn't your typical feline. He's clever and points out clues Nora might have overlooked. On top of that, he likes to play with Scrabble tiles and often leaves messages for Nora to decipher. There's a whiff of paranormal surrounding Nick which only adds to his mysterious appeal.
The plot was complex enough to keep my attention and turning pages late into the night, and the colorful characters added to the overall enjoyment of the book. The mystery surrounding who could have murdered two private investigators and who might have stolen a device that held national security importance held a lot of suspense. I greatly enjoyed the way clues were doled out, even utilizing some quotes from Shakespearean literature. With a thread of mystery running through (which I suspect arcs through the previous four books) about the disappearance of Nick's former owner, P.I. Nick Atkins, I was more than intrigued to learn more. The author's suspenseful and startling reveal had me on the edge of my seat as I turned pages faster and faster, and with the final conclusion, the clues fell into place and the murders were solved. With a hint at changes in store for Nora, I for one, can't wait to find out what happens next!
Running her family's sandwich shop, Hot Bread, Nora creates all sorts of delectable sandwiches to make the reader salivate. Fortunately for the reader, T.C. LoTempio adds a few recipes at the back of the book. One recipe is for Fischbrötchen (German Fish Sandwich) and I'm delighted to share with you today. Honestly, I rarely think about fixing a hot sandwich for lunch (aside from a grilled cheese on occasion). I liked that this sandwich came together quickly and by choosing a thin filet, the fish cooked up just as fast as a grilled cheese sandwich would. And while I couldn't find a Kaiser roll as the recipe suggests (maybe it's a regional bread?) any favorite roll will work. With the accompaniment of red onion, lettuce, tomatoes, and/or peppers (or your favorite veggies) for added flavor and crunch, this delicious and hearty Fischbrötchen sandwich is a great addition to your sandwich rotation!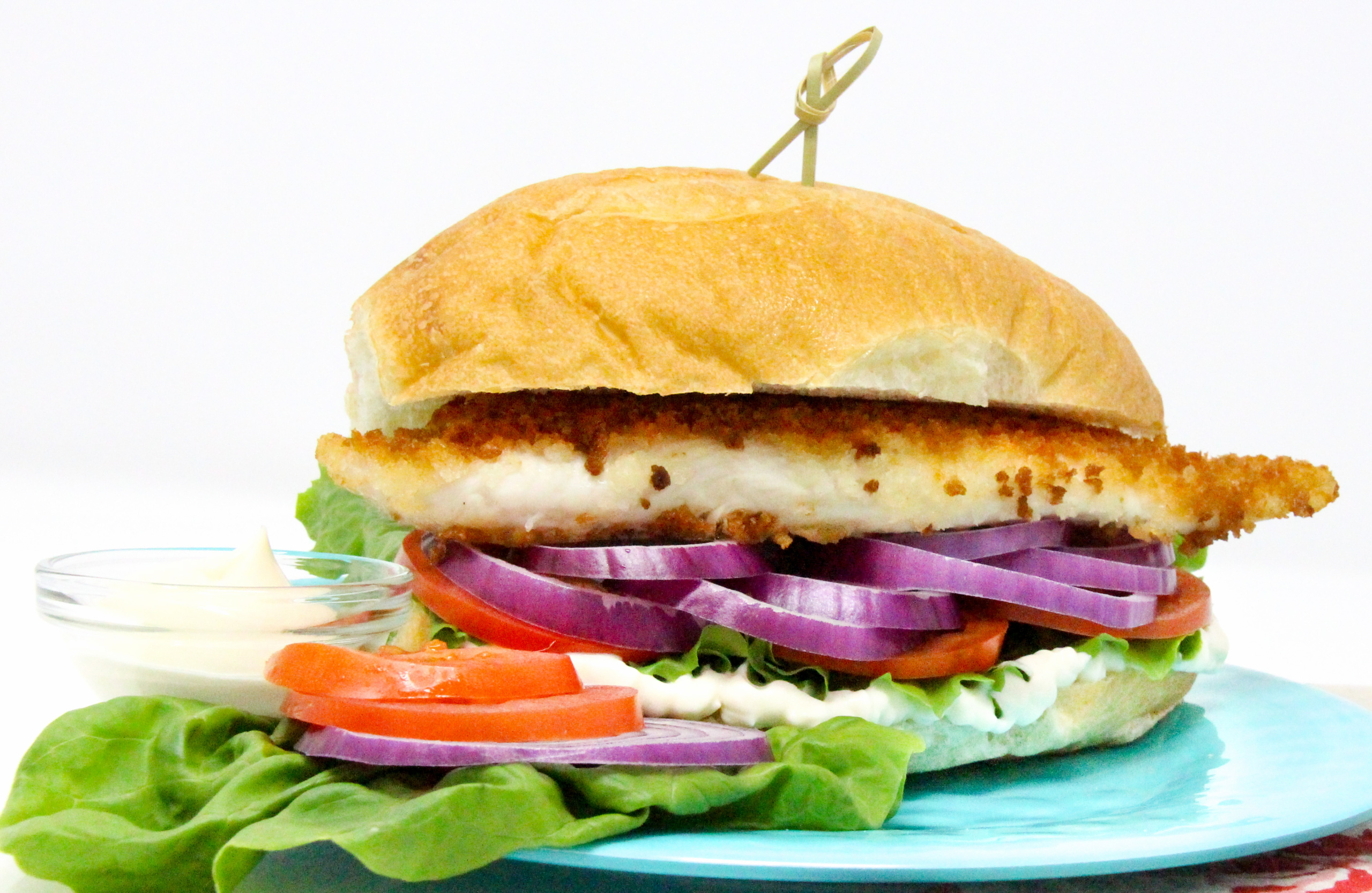 Amazon Synopsis
When a local PI's untimely death is ruled a suicide by the police, budding sleuth Nora Charles has no intention of letting sleeping dogs lie—or sleeping cats, for that matter. Certain it was a case of foul play, Nora rouses her trusty sidekick Nick and launches an investigation of her own. Then a second PI is murdered, and Nora knows the two men were on to something—and that she's on to something too.
Following the enigmatic clues left by her late predecessors, Nora soon uncovers a plot that involves a local politician, missing campaign funds, and what could be a bogus real estate deal. But when hints of treason surface, what started as small-time thievery soon balloons into a matter of national security. With the uncanny Nick sniffing out—and spelling out—leads, Nora follows a trail that will take her to the heart of a shadowy conspiracy, and into a trap set by a conniving culprit that will have her wishing she had Nick's nine lives . . .

A special thanks to T.C. LoTempio for providing one winner with a $25 Amazon gift card! Contest ends March 7, 2022 at 11:59 pm EST. Please use the Rafflecopter box located below to enter. Contest is administered by Great Escapes Virtual Book Tour and the winner will be announced on this page and notified by email (so check your spam folder!)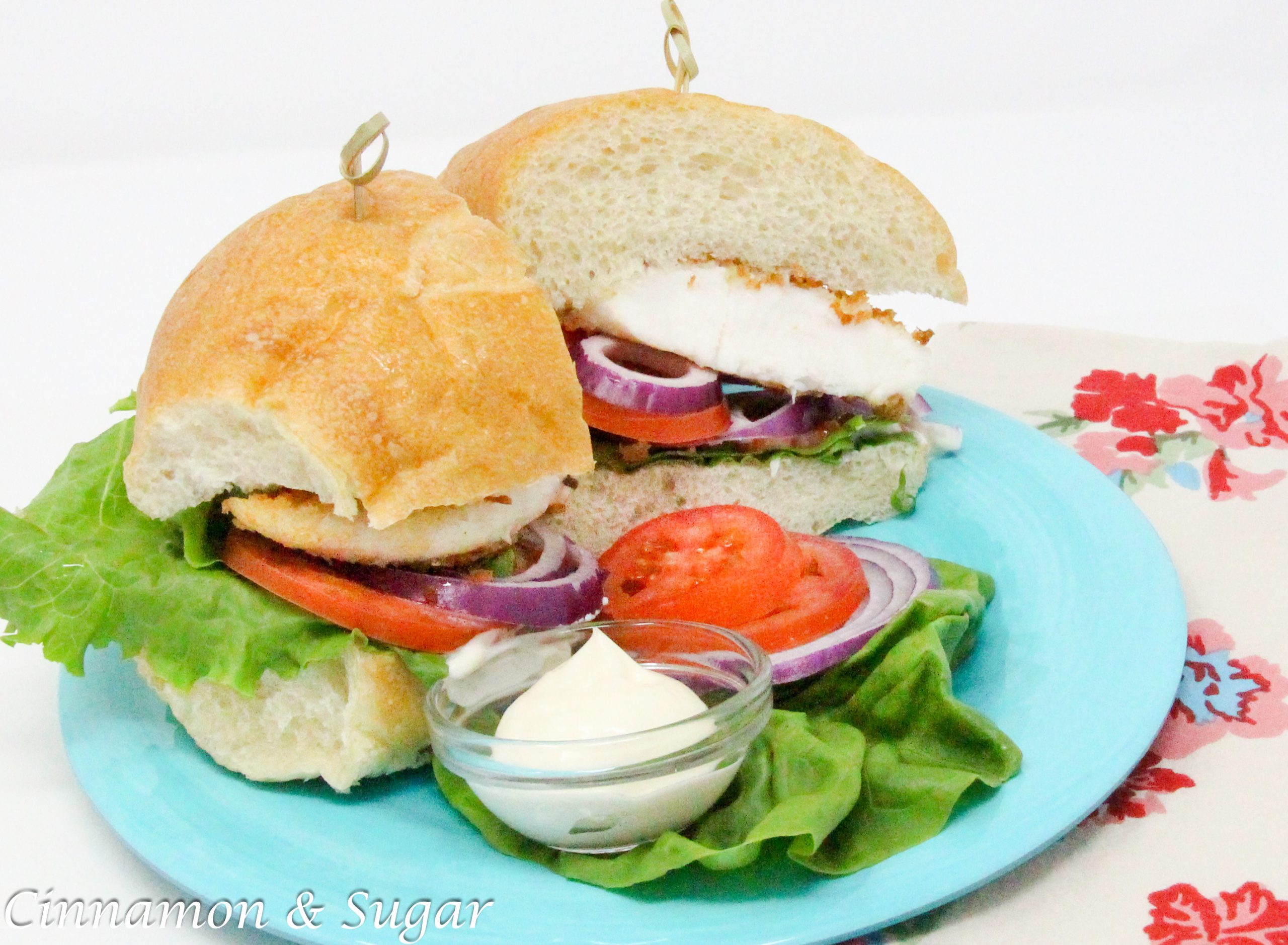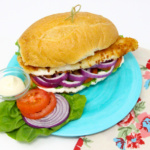 Fischbrötchen (German Fish Sandwich)
Ingredients
Filet of flounder, or any type of fish that can be pan-fried

Breadcrumbs

Kaiser roll (or your favorite roll)

Lettuce

Onion, preferably red

Peppers

Tomatoes
Instructions
Roll fillet in breadcrumbs, pan-fry.

Remove and place on Kaiser roll. Top with lettuce, onion, sweet or hot peppers, tomatoes. Add mayonnaise or balsamic dressing if desired.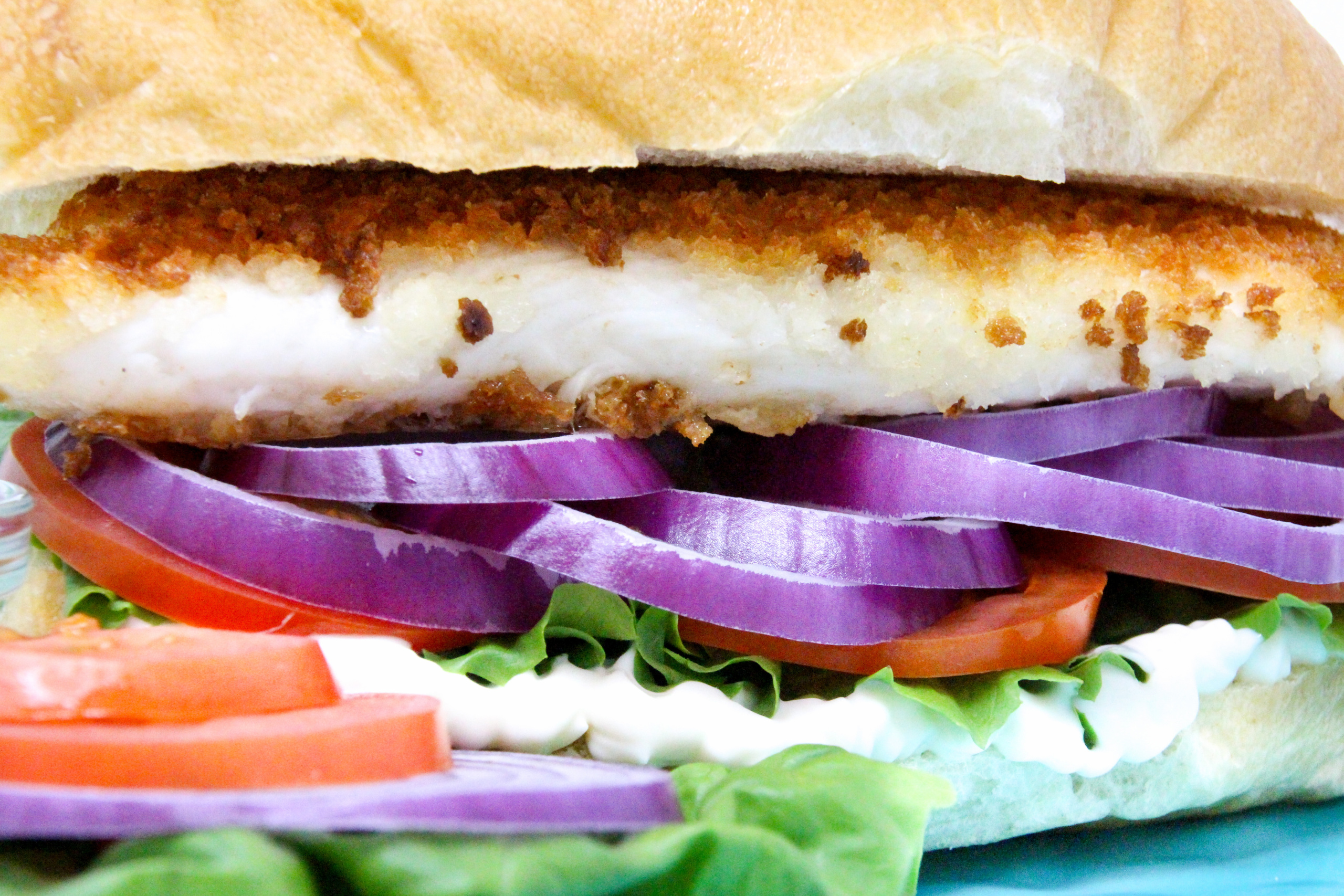 Pin to Pinterest: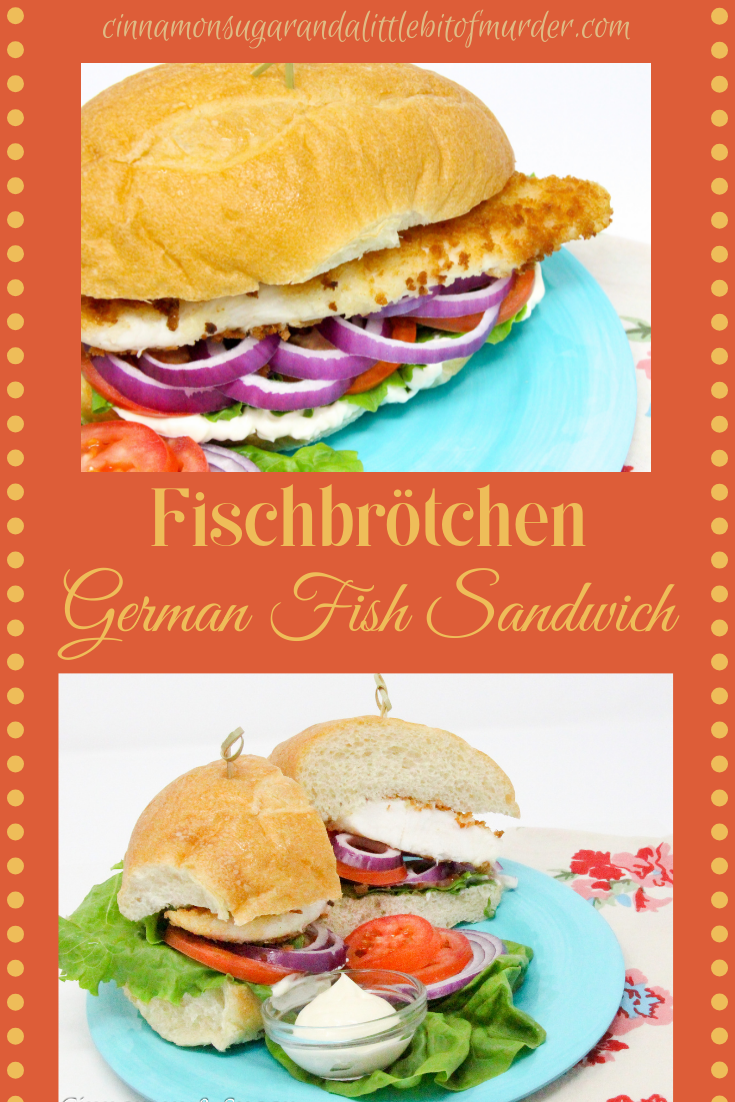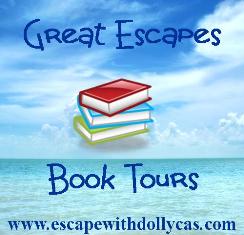 TOUR PARTICIPANTS
February 22 – Maureen's Musings – SPOTLIGHT
February 22 – Lady Hawkeye – SPOTLIGHT WITH EXCERPT
February 23 – Nellie's Book Nook – REVIEW
February 23 – Ascroft, eh? – AUTHOR INTERVIEW
February 24 – I Read What You Write – AUTHOR INTERVIEW
February 24 – #BRVL Book Review Virginia Lee Blog – SPOTLIGHT
February 25 – eBook Addicts – SPOTLIGHT WITH RECIPE
February 25 – Sapphyria's Book Reviews – SPOTLIGHT
February 26 – Lisa Ks Book Reviews – AUTHOR INTERVIEW
February 26 – FUONLYKNEW – SPOTLIGHT
February 27 – Cozy Up With Kathy – CHARACTER GUEST POST
February 28 – Literary Gold – SPOTLIGHT
February 28 – Mochas, Mysteries and Meows – SPOTLIGHT
March 1 – Escape With Dollycas Into A Good Book – REVIEW
March 2 – Celticlady's Reviews – SPOTLIGHT WITH RECIPE
March 2 – Reading, Writing & Stitch-Metic – GUEST POST
March 3 – Tea Book Blanket – SPOTLIGHT WITH EXCERPT
March 3 – Socrates Book Reviews – REVIEW
March 3 – Christy's Cozy Corners – REVIEW
March 4 – Here's How It Happened – REVIEW
March 5 – StoreyBook Reviews – GUEST POST
March 6 – Books a Plenty Book Reviews – REVIEW
March 6 – Cinnamon, Sugar, and a Little Bit of Murder – REVIEW, RECIPE
March 7 – BookishKelly2020 – SPOTLIGHT  
I was provided with an advance copy. All thoughts and opinions are my own.