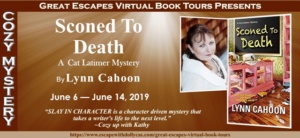 I'm delighted to be participating in the Great Escapes Virtual Book Tour, introducing SCONED TO DEATH, the fifth book in the Cat Latimer Mystery series by Lynn Cahoon! While I haven't had the chance to read the entire series, I found it easy to pick up and read this book as a standalone. The author gives just enough backstory so the reader will feel like they know the characters and can relate to the situations facing the protagonist, Cat Latimer. Cat runs a writers' retreat in Aspen Hills, Colorado. Ms. Cahoon has created a cozy vibe for both the town and for her large Victorian home turned retreat. Her setting is so inviting I wish I could find something similar to visit! I greatly enjoyed her portrayal of the interaction of the mystery authors attending the retreat along with their writing practices. It gives a peek at what authors face when creating material on a regular basis. Cat's two supporting characters, boyfriend Seth and best friend and chef, Shauna, are well-developed and add to the cohesive feel of running the retreat. In fact, Cat couldn't do it without the two and I'm glad that the protagonist acknowledges their importance.
The murder that takes place is a bit different than other scenarios that generally happen in cozy mysteries, in that Cat doesn't have any personal interaction with the victim before finding the body. I felt a bit dis-associated from the crime and the reasons Cat felt she needed to investigate. Despite that, Ms. Cahoon writes an entertaining story that provides several hours of enjoyment. She weaves the lives of her memorable characters into finding truth and justice for the victim. With an exciting reveal, the author wraps up the threads of the story into a satisfying conclusion.
Cooking and baking for the writers' retreat, Shauna creates all sorts of tempting treats in her kitchen to keep the writers' energy up and creative muses flowing. From breakfast and snacks to late night movie treats, Shauna has the perfect solution. Ms. Cahoon has provided a scone recipe at the back of the book and I can clearly imagine Shauna placing these warm, buttery pastries on the communal tables. The slightly tart, slightly sweet addition of dried cranberries adds both flavor and texture to these delectable scones. My mouth waters at the thought of spreading sweet butter to melt and then topping with fresh fruit preserves before biting into utter deliciousness!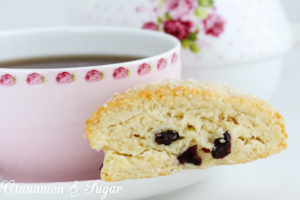 Amazon Synopsis
Cat Latimer pursues a scone-cold killer who iced a top chef in a local bakery . . .
Cat has a full plate at her Aspen Hills Warm Springs Resort, as a group of aspiring cozy mystery authors arrives for a writers retreat. So when baker Dee Dee Meyer stirs up trouble by filing a false complaint with the health inspector against the B&B—all because she insists Cat's best friend Shauna stole her recipes—Cat marches into the shop to confront her.
But Dee Dee's about to have her own batch of trouble. Greyson Finn—a celebrity chef and, until today, one of Denver's most eligible bachelors—has been found dead in her bakery. Cat's uncle Pete, who happens to be the chief of police, warns her not to engage in any half-baked sleuthing. But as her curiosity rises, Cat's determined to discover who served the chef his just desserts—before the killer takes a powder . . .

A special thanks to Lynn Cahoon for providing one winner with an advance readers copy of SCONED TO DEATH. Contest ends Friday, June 14, 2019 at 11:59 pm PST and limited to U.S. Please use the Rafflecopter box located below the recipe to enter. The contest is administered by Great Escapes Virtual Book Tours and the winner will be announced on this page as well as notified by email (so check your spam folder!)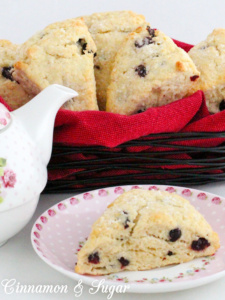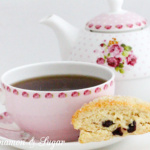 Cranberry Scones
Ingredients
2

cups

flour

2

teaspoons

baking powder

1/2

teaspoon

salt

4

tablespoons

cold butter, cut into chunks

3

tablespoons

sugar

1/2

cup

dried cranberries

1/2

cup

half and half

1

large egg
Instructions
Preheat oven to 425 degrees (F).

In a large bowl, mix together the flour, baking powder, and salt.

Mix the cold butter into the flour with a pastry knife until the mixture looks like small peas.

Mix in the sugar and dried cranberries. Set aside.

In a small bowl, beat together the half and half with the egg.

Add wet mixture to the dry, but don't overmix.

Knead the dough no more than a dozen times.

Roll out onto a floured surface and cut the circle into 8 wedges.

Place the scones on a lightly greased (or parchment-lined) baking sheet and brush some half and half on the top.

Bake for 10 - 14 minutes. Serve warm with butter and enjoy!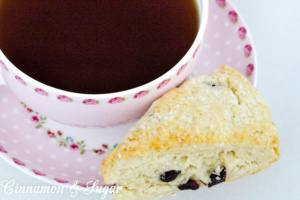 Pin to Pinterest: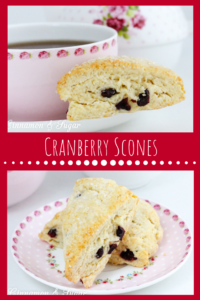 If you receive my blog post via email you will need to visit my website to view the video.

TOUR PARTICIPANTS
June 6 – Escape With Dollycas Into A Good Book – REVIEW
June 6 – Ascroft, eh? – AUTHOR INTERVIEW
June 6 – Brooke Blogs – SPOTLIGHT
June 7 – Cinnamon, Sugar, and a Little Bit of Murder – REVIEW, RECIPE
June 7 – FUONLYKNEW – SPOTLIGHT
June 7 – Mystery Thrillers and Romantic Suspense Reviews – SPOTLIGHT
June 8 – Carla Loves To Read – REVIEW, EXCERPT
June 8 – fundinmental – SPOTLIGHT
June 8 – MJB Reviewers – AUTHOR INTERVIEW
June 9 – LibriAmoriMiei – REVIEW
June 9 – Baroness' Book Trove – REVIEW
June 9 – Lisa Ks Book Reviews – REVIEW, AUTHOR INTERVIEW
June 10 – Literary Gold – REVIEW
June 10 – The Pulp and Mystery Shelf – SPOTLIGHT
June 10 – My Reading Journeys – REVIEW
June 11 – Books a Plenty Book Reviews – REVIEW
June 11 – A Wytch's Book Review Blog – REVIEW, CHARACTER INTERVIEW
June 11 – Ruff Drafts – GUEST POST
June 12 – The Avid Reader – REVIEW
June 12 – Island Confidential – SPOTLIGHT
June 12 – StoreyBook Reviews – SPOTLIGHT
June 13 – I'm All About Books – CHARACTER GUEST POST
June 13 – Celticlady's Reviews – SPOTLIGHT
June 13 – A Holland Reads – SPOTLIGHT
June 14 – Laura's Interests – REVIEW
June 14 – Elizabeth McKenna – Author – SPOTLIGHT
June 14 – Readeropolis – SPOTLIGHT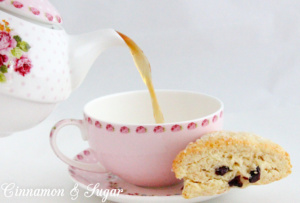 I was provided an advance copy via Netgalley. All thoughts and opinions are my own.