CHAI ANOTHER DAY, the fourth book in the Spice Shop Mystery series by Leslie Budewitz, is a welcomed and long anticipated addition to a delightful series! The author whets the appetite of the reader from the beginning, by providing a list of characters. I love referring back to the list as I read through the book, to get an added sense of the author's descriptions and relationships between the characters. From there, the reader is treated to a variety of quotes which start each chapter off. I enjoyed trying to see how they tied in to the theme of the chapters. Ms. Budewitz creates a sensory-filled story that manages to bring the tastes, smells, sounds, and sights of Pike's Place Market, located in Seattle, to life. I especially love protagonist, Pepper Reece, and her darling Spice Shop and her adorable dog, Arf. I would dearly love to spend time in her store, exploring the spices, perusing the recipes and books, and chatting with the staff members. The author truly brings the charming setting to life while including bits and pieces of interesting spice facts and spice pairings.
The reader is treated to a well-plotted mystery with a multitude of subplots woven in to provide growth for the characters alongside warm, human relationships. Pepper's character is a caring, empathetic friend and employer. She's also brave and is willing to step in and help her friends out in dangerous situations. I appreciated the author's portrayal of racial discrimination and bullying. It's a social issue that is often overlooked by fiction writers but is important nonetheless. Pepper uses her people skills to ask questions and piece together the clues to find justice for victims of all types of crimes, not just murder. Ms. Budewitz writes a tight mystery that provides enough suspects and clues to keep the reader guessing while providing characters and settings that invite the reader in and makes them want to stay.
Pepper is an accomplished cook and she often creates dishes to serve to her friends and family. She also has several friends, including a chef at her favorite restaurant, who all create delectable meals. And lastly, she allows her staff at the Spice Shop to develop recipes based around seasonally themed spice blends. The author includes a collection of these recipes at the back of the book and I was drooling over the descriptions as I read the many recipes. With chai being the central theme of the book, I was intrigued by both the base recipe for chai along with the many applications the author developed. The spices in chai are warming and remind me of cool autumn days and falling leaves. I was immediately drawn to Ms. Budewitz recipe for Pumpkin Chai Spiced Snickerdoodles because I think pumpkin, along with chai, is the epitome of autumn. And well… it's cookies… my favorite treat to make. These are softer than your typical snickerdoodle, but so much more flavorful. It may seem like a lot of ingredients to start out, but the multiple spices measure out quickly and after that the cookies mix up swiftly and once baked, disappear into grateful mouths just as fast.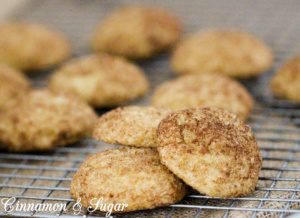 Amazon Synopsis
Seattle Spice Shop owner Pepper Reece probes murder while juggling a troubled employee, her mother's house hunt, and a fisherman who's set his hook for her.
As owner of the Spice Shop in Seattle's famed Pike Place Market, Pepper Reece is always on the go. Between conjuring up new spice blends and serving iced spice tea to customers looking to beat the summer heat, she finally takes a break for a massage. But the Zen moment is shattered when she overhears an argument in her friend Aimee's vintage home decor shop that ends in murder.
Wracked by guilt over her failure to intervene, Pepper investigates, only to discover a web of deadly connections that could ensnare a friend – and Pepper herself.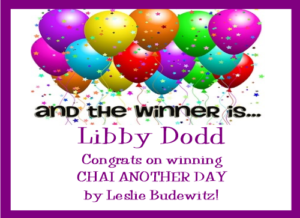 A special thanks to Leslie Budewitz for providing one winner with a print copy of CHAI ANOTHER DAY. Contest ends Wednesday, June 19, 2019 at 11:59 pm PST and limited to U.S. Please use the Rafflecopter box located below to enter. The winner will be announced on this page and on Cinnamon & Sugar's Facebook page, as well as notified by email (so check your spam folder!)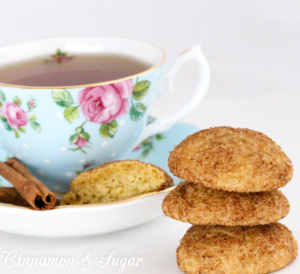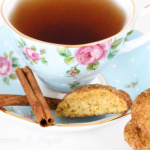 Pumpkin Chai Spice Snickerdoodles
Using turbinado sugar instead of granulated white sugar gives the spice mix a great crunch. The pumpkin makes the cookie softer and moister than a typical snickerdoodle.
And admit it. You love saying "snickerdoodle."
Extra canned pumpkin can be frozen and used later; pour off any liquid that forms in your container. Taste-test your sugar-and-spice blend to make sure it's got enough sweetness and crunch for you.
Ingredients
Cookie Dough:
2

cups

+ 2 tablespoons all-purpose flour

1/2

teaspoon

baking soda

1/2

teaspoon

cream of tartar

1/2

teaspoon

kosher salt

1/4

teaspoon

nutmeg

8

tablespoons

(1 stick) butter, softened

1

cup

granulated sugar

1/2

cup

pumpkin puree

1

egg

1

teaspoon

vanilla extract
Chai Spice Sugar
1/3

cup

turbinado sugar (substitute granulated sugar if you must)

2

teaspoons

cinnamon

1/2

teaspoon

ground ginger

1/2

teaspoon

allspice

1/2

teaspoon

cardamom

1/4

teaspoon

ground cloves
Instructions
Heat oven to 375 degrees (F). Line a baking sheet with parchment paper or a silicone baking sheet.

In a medium bowl, combine the flour, baking soda, cream of tartar, salt, and nutmeg.

Using an electric mixer, beat together the butter and sugar until light and fluffy, about 2 minutes. Add the pumpkin, egg, and vanilla and beat until combined. Gradually add the flour mixture, mixing until just fully combined.

In a small bowl, combine the sugar, cinnamon, ginger, allspice, cardamom, and cloves.

Roll the dough into balls, about 1-inch across, and roll in the sugar mixture. Place on baking sheet, 2 inches apart. Bake about 10 minutes, until the cookies are starting to set around the edges and are a light golden in the center. They should still be slightly soft in the center.

Cool slightly on baking sheet before transferring to a rack to cool completely.
Tip
If dough is too sticky to roll, chill in refrigerator for 30 - 60 minutes.
Notes
Makes about 3-1/2 dozen.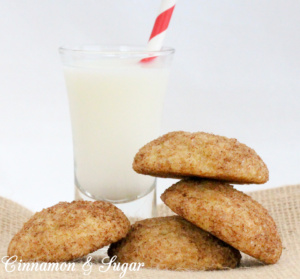 Pin to Pinterest: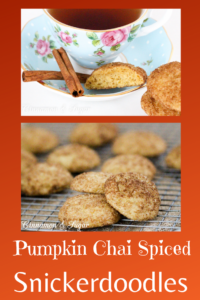 If you receive my blog post via email you will need to visit my website to view the video.
I was provided an advance copy via Netgalley. All thoughts and opinions are my own.