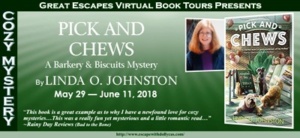 PICK AND CHEWS, the fourth book in the Barkery & Biscuits Mystery series by Linda O. Johnston is a cute read for dog and pet lovers! Protagonist Carrie Kennersly is both a veterinarian technician and the owner of the Barkery & Biscuits pet bakery plus Icing on the Cake bakery for human treats. She has her hands full running her businesses with the help of great assistants, plus keeping her part-time job at the vet clinic in Knobcone Heights. I loved the location and the settings. Knobcone Heights is located in the San Bernardino Mountains in Southern California, which is in my neck of the woods so to speak. The two bakeries (pet and human) are adorable and I enjoyed the interaction Carrie has with her clients. It's obvious she has a great love for pets, especially dogs, and it was sweet how she went out of her way to share extra treats with the town's animal shelter. I also enjoyed the supporting characters, both human and canine, especially Carrie's adorable dog, Biscuit.
Carrie's relationship with veterinarian Dr. Reed Storme is also progressing and when he's accused of murdering a former co-worker Carrie steps in to clear his name. She has quite a reputation in town for solving murders and even though Reed hasn't liked her doing so in the past, he asks her to investigate and prove his innocence. There are plenty of suspects who would have liked to kill the victim (you can't help but truly dislike her!) including, Reed. I was a bit uncomfortable that Carrie wasn't ever sure of Reed's innocence, even though she wanted him to be, yet still elected to spend the night with him. The story starts out a little slow but once the murder takes place, the pace picks up. The killer was a big surprise to me, but in hindsight the clues were there as Carrie investigates. The reveal wraps up the threads of the story with a suspenseful conclusion.
The townspeople and pets of Knobcone Heights enjoy an assortment of treats at Carrie's bakeries and fortunately for the reader, Ms. Johnston provides recipes at the back of the book for both humans and dogs. I chose to make her recipe for Make-in-My-Sleep Brownies (for people only!). The brownies are just the way I like brownies: Ooey, gooey, and chewy with plenty of rich chocolate. I needed to make some goodies for my granddaughter's school for teacher appreciation week and this recipe was perfect since they are baked in a jelly-roll pan. The brownies, while thin, are rich and satisfying so cutting them into small squares means you can serve a crowd. Although no one would complain if you served them a large Make-in-My Sleep Brownie topped with ice cream and fudge sauce! In fact, you'd get a huge thank you!
Amazon Synopsis
Carrie Kennersly tries to help her veterinarian boyfriend when he's under suspicion of murder…Is he a keeper, or should she let him go off-leash for good?
As a technician for a local vet and the owner of the Barkery & Biscuits dog bakery, Carrie Kennersly is excited to host a rescue animal adoption event. She's also excited to be in a relationship with veterinarian Dr. Reed Storme, despite his pleas for her to butt out of the murder cases she keeps finding herself involved with. Yet when Reed is accused of killing his former veterinary colleague, he seems a lot more agreeable to having amateur detective Carrie butt back in. Can Carrie clear Reed, or does she care too much for a killer?

A special thanks to Linda O. Johnston for providing two print copies of PICK AND CHEWS! Contest ends Monday, June 11, 2018 at 11:59 pm PST and is limited to U.S. residents only. Please use the Rafflecopter box located below the recipe to enter. The contest is administered by Great Escapes Virtual Book Tours and the winner will be announced on this page as well as notified by email (so check your spam folder!)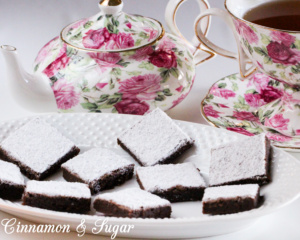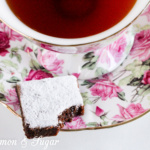 Make-in-My-Sleep Brownies
Ingredients
4

squares

(1 ounce each) unsweetened chocolate

1

cup

margarine or butter (2 sticks)

2

cups

sugar

1

cup

all-purpose flour

2

teaspoons

vanilla

1

teaspoon

salt

Powdered sugar
Instructions
Preheat oven to 325 degrees (F).

Melt chocolate and margarine (or butter) in microwave. Cool for about 10 minutes.

Add remaining ingredients. Mix well.

Pour into a greased jelly roll pan (15"x10"); or line pan with non-stick foil for easy removal.

Sprinkle with powdered sugar while still warm.

When cool, cut into squares.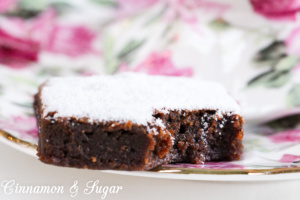 Pin to Pinterest: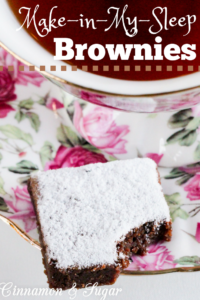 If you receive my blog post via email you will need to visit my website to view the video.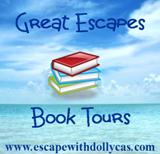 TOUR PARTICIPANTS
May 29 – Books a Plenty Book Reviews – REVIEW
May 29 – Babs Book Bistro – SPOTLIGHT
May 30 – The Pulp and Mystery Shelf – GUEST POST
May 30 – FUONLYKNEW – SPOTLIGHT
May 31 – Books Direct – GUEST POST
May 31 – T's Stuff – AUTHOR INTERVIEW
June 1 – Cinnamon, Sugar and a Little Bit of Murder – REVIEW
June 1 – Mallory Heart's Cozies – REVIEW
June 2 – Lisa Ks Book Reviews – REVIEW, AUTHOR INTERVIEW
June 2 – The Power of Words – REVIEW
June 3 – Bibliophile Reviews – REVIEW, GUEST POST
June 4 – Texas Book-aholic – REVIEW
June 4 – A Holland Reads – SPOTLIGHT
June 5 – Laura's Interests – REVIEW
June 5 – Cozy Up With Kathy – CHARACTER GUEST POST
June 6 – Celticlady's Reviews – SPOTLIGHT
June 6 – Sneaky the Library Cat's Blog – CHARACTER INTERVIEW
June 7 – MJB Reviewers – REVIEW
June 8 – Devilishly Delicious Book Reviews – REVIEW
June 9 – The Montana Bookaholic – CHARACTER GUEST POST
June 9 – Escape With Dollycas Into A Good Book – SPOTLIGHT
June 10 – StoreyBook Reviews – GUEST POST
June 11 – Island Confidential – CHARACTER INTERVIEW
June 11 – My Reading Journeys – REVIEW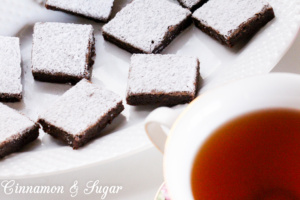 I was provided an advance copy with the hopes I would review. All thoughts and opinions are my own.