YULETIDE AT MOONGLOW, the sixth installment in the charming Moonglow Christmas series by Deborah Garner, is a feast for the senses! From the very first book, I anticipate starting out each holiday season with a new heartwarming novella from this series, which captures the spirit of the season. At the center of the story is Mist, who has almost a mystical feel about her without crossing into the paranormal. Her calmness, along with projecting all things good about the people and situations around her, brings a much needed peaceful sentiment this year. As I settled into a comfy and cozy chair to read about Mist and the Moonglow Café where she works at the Timberton Hotel in Montana, I was swept into the sights, sounds, smells, and tastes of Christmas. Using the hotel as a backdrop, guests gather to celebrate Christmas Eve and Christmas together. Over the course of the six books, it's been a joy getting to know recurring guests, such as Michael, Mist's beau, along with new guests who show up with the need to connect to humanity and find comfort. Mist has a prescient feel for what each guest needs along with creating a meaningful miniature painting to memorialize the holiday for each of the guests. I'll admit, I always look forward to the unveiling, so to speak, of what Mist has created… it's inspiring and celebrates the best of what the holiday season has to offer!
While Mist creates both works of art on the canvas and in the kitchen, the owner of the hotel, Betty, hosts an annual cookie exchange party for the townspeople. Oh my goodness, so many delectable goodies mentioned in the story! I love how Ms. Garner gathers recipes from her readers (including yours truly) and weaves the treats into the story along with providing numerous drool-worthy recipes at the back of the book. I bookmarked several I need to try soon! I had the pleasure of creating Yuletide Coconut Cherry Cookies for the book and am happy to share that recipe with you here. With snowy white coconut and glistening red cherries, these shortbread-style cookies add holiday cheer making them an ideal addition to Christmas cookie platters.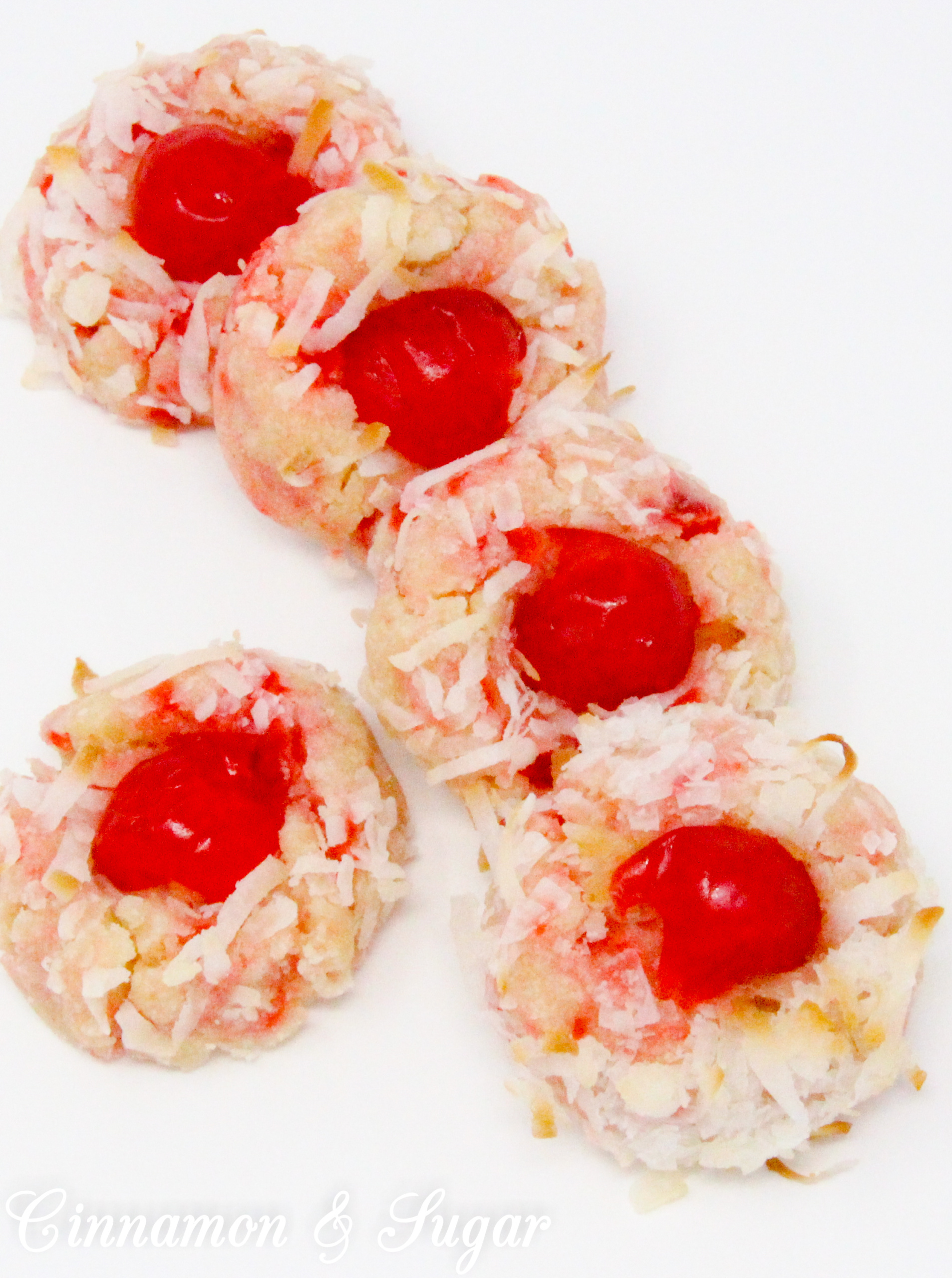 Amazon Synopsis
When a Yuletide festival promises jovial crowds, resident artist and chef, Mist, knows she'll have her hands full, as will all of the regular townsfolk. Between Mist's legendary Christmas Eve dinner at the Timberton Hotel and this season's festival events, guests will be surrounded with opportunities for camaraderie and celebration.
There's a unique magic to Christmas in the small Montana town, one that offers joy, peace, and community to all who pass through. One thing is always certain: no one leaves Timberton without a renewed sense of hope for the future.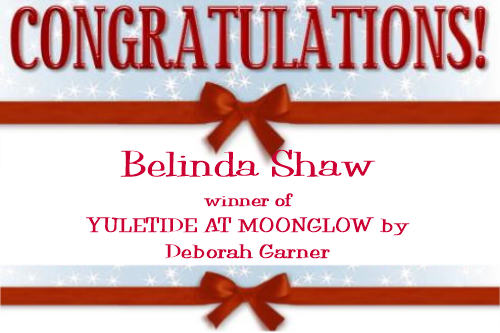 A special thanks to Deborah Garner for providing one lucky winner with their choice of print or ebook copy of YULETIDE AT MOONGLOW. Print is limited to U.S. residents and ends Monday, November 30, 2020 at 11:59 pm PST. Please use the Rafflecopter box located below to enter. The winner will be announced on this page and on Cinnamon & Sugar's Facebook page, as well as notified by email (so check your spam folder!)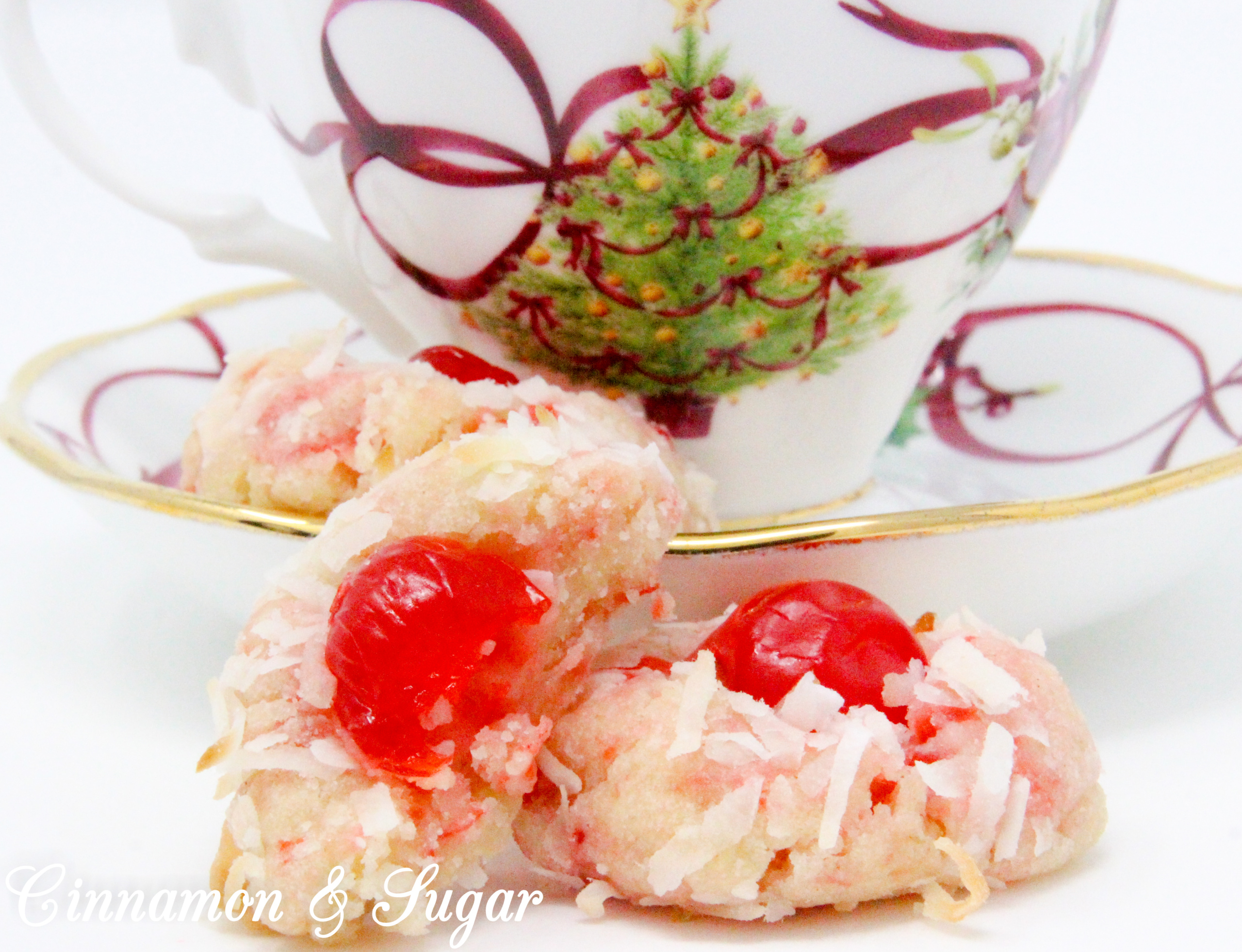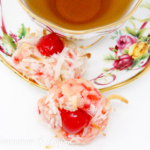 Yuletide Coconut Cherry Cookies
Snowy white coconut and glistening red cherries add holiday cheer to these shortbread-style cookies making them an ideal addition to Christmas cookie platters.
Makes 18 - 20 cookies.
Ingredients
1/2

cup

room temperature unsalted butter (substitute vegan margarine if desired, to make suitable for vegans)

1/2

cup

granulated sugar

1/4

teaspoon

almond extract

1-1/3

cups

all-purpose flour

1

teaspoon

baking powder

1/2

teaspoon

salt (if using margarine, omit)

1

cup

sweetened coconut flakes

20

small maraschino cherries, divided
Instructions
Drain the maraschino cherries. Cut 10 of the cherries in half, pat dry and set aside. Coarsely chop the remaining cherries, blot excess liquid, and set aside.

Cream together the butter (or margarine), sugar, and almond extract, for 2 minutes.

Whisk together the flour, baking powder, and salt then stir into the butter mixture until incorporated.

Gently fold the reserved coarsely chopped cherries into the cookie dough.

Cover dough with plastic wrap and refrigerate 1 hour.

Preheat oven to 350 degrees (F).

Shape dough into walnut-sized balls. Roll in coconut flakes and place on parchment-lined baking sheets, leaving 2 inches between cookies.

Bake 10 - 12 minutes until bottom of cookies are slightly golden. Remove from oven and immediately press the reserved cherry halves into the center of each cookie.

Cool on cookie sheet for 5 minutes then remove and cool completely on a wire rack.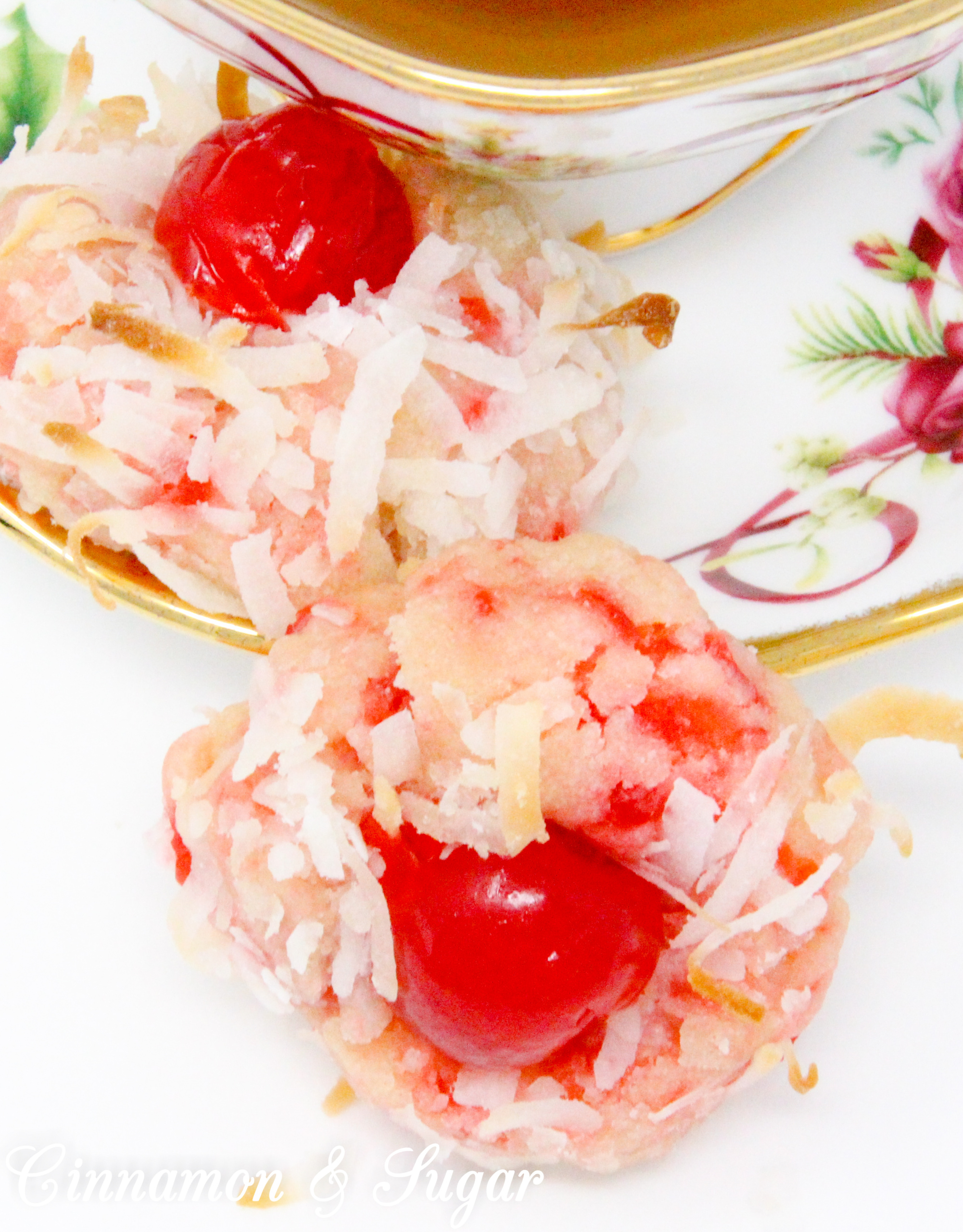 Pin to Pinterest: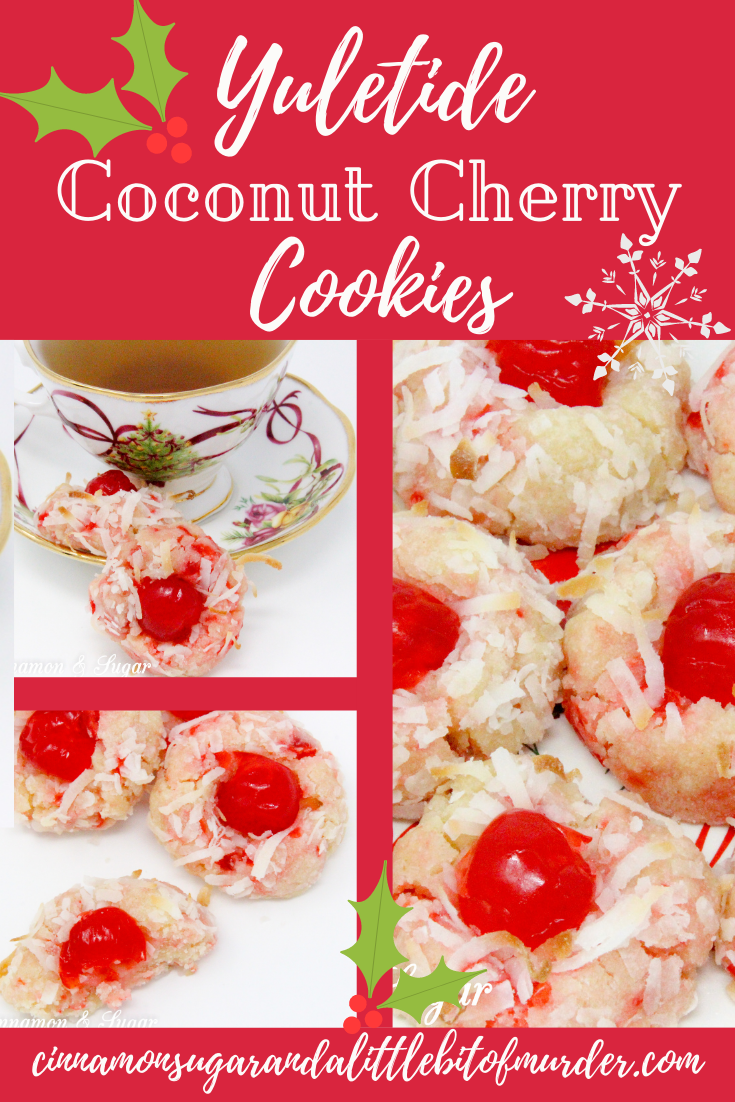 I was provided with an advance copy. All thoughts and opinions are my own.