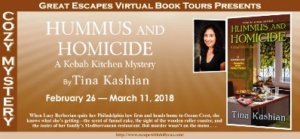 It's a pleasure to be hosting HUMMUS AND HOMICIDE by Tina Kashian with the Great Escapes Blog Tour! This first book in the brand new Kebob Kitchen Mystery series is a delightful insider's view into a first generation American growing up in the household of immigrant parents and their Mediterranean restaurant in Ocean Crest, New Jersey. Lucy Berberian "escaped" from her upbringing after earning a law degree. While she loves her family she also felt the need to get away from their traditional views, especially on marriage, after her failed relationship with Azad Zakarian while in college. But after losing her job in Philadelphia, she ends up back in her family's restaurant, put back to work the minute she returns. She's never been able to tell her parents "no". It doesn't take long for Lucy to have a run-in with the new health inspector, who just so happens to be her high school nemesis. When the health inspector dies shortly after eating at the Kebab Kitchen, Lucy's father begs her to clear their name and save the family business, because "family helps family".
HUMMUS AND HOMICIDE is a story about coming home and discovering yourself. It's a story about finding happiness where you least expect it. And a story about accepting your family for who they are and not for who you'd like them to be. I enjoyed learning about the different culture that Lucy grew up in and I loved all the mentions of Armenian and Mediterranean foods! Lucy and her family have good character development and made me want to spend time with them to get to know them better. Lucy's best friend, Katie, is a worthy side-kick and provides great support. The mystery was well plotted and had a good pace. There were several people who had good reason to want the health inspector dead and the author explores the potential of each suspect. With an exciting finale, each of the threads of the plot and subplots are woven together leaving the reader well satisfied.
The author, Tina Kashian, actually grew up in her family's Armenian restaurant. She shares several of her family's recipes at the back of the book, all which sound fabulous. Of course being the cookie type of person I am, I was drawn to Lucy's White Almond Cookies. These shortbread-style cookies only have 4 ingredients, plus whole almonds for garnishing and are a breeze to mix up. I was lucky enough to have been the recipient of fresh-roasted almonds from one of the staff at my granddaughter's school (his family owns an almond orchard in Northern California!) and I loved the extra crunch they provided to the cookies. If you wanted to make these "all white", blanched almonds would be nice too. Don't miss out on trying these melt-in-your-mouth White Almond Cookies!
Amazon Synopsis
When Lucy Berberian quits her Philadelphia law firm and heads home to Ocean Crest, she knows what she's getting—the scent of funnel cake, the sight of the wooden roller coaster, and the tastes of her family's Mediterranean restaurant. But murder wasn't on the menu . . .

Things are slow in the off-season in this Jersey Shore town, but Lucy doesn't mind. She doesn't even mind waitressing at the Kebab Kitchen. Her parents have put in a new hummus bar, with every flavor from lemon to roasted red pepper. It's fun to see their calico cat again, and to catch up with her old BFF, who's married to a cop now.

She could do without Heather Banks, though. The Gucci-toting ex-cheerleader is still as nasty as she was back in high school . . . and unfortunately, she's just taken over as the local health inspector. Just minutes after eating at the Kebab Kitchen—where she's tallied up a whole list of bogus violations—she falls down dead in the street. Word on the grapevine is it's homicide, and Lucy's the number one suspect.

A special thanks to Tina Kashian for providing one winner with a $10 Amazon Gift Card and a print copy of HUMMUS AND HOMICIDE. Contest ends Sunday, March 11, 2018 at 11:59 pm PST and is limited to U.S. residents only. Please use the Rafflecopter box located below the recipe to enter. The contest is administered by the Great Escapes Virtual Book Tour and the winner will be announced on this page as well as notified by email (so check your spam folder!)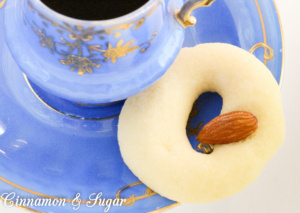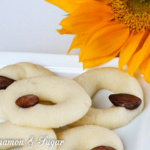 Lucy's White Almond Cookies
Ingredients
3/4

cup

(6 ounces) unsalted clarified butter (ghee)

1/2

cup

vegetable shortening

1-1/4

cups

sugar

2-1/4

cups

all-purpose flour

Almonds
Instructions
Preheat oven to 275 degrees (F).

Combine butter, shortening, and sugar and mix.

Take two full teaspoons of dough and roll into a rope, then make a circle and pinch the seam together.

Lightly press an almond into the seam. Repeat with the remaining dough.

Arrange on cookie sheets and bake for 20 minutes until lightly golden on the bottom.

Transfer cookies from baking sheet to cooling racks to cool.
Notes
Makes about three dozen cookies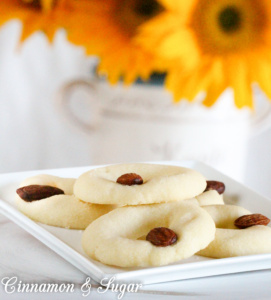 Pin to Pinterest: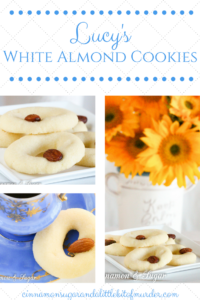 If you receive my blog post via email you will need to visit my website to view the video.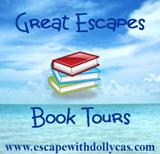 TOUR PARTICIPANTS
February 26 – Socrates' Book Reviews – REVIEW
February 26 – 3 Partners in Shopping, Nana, Mommy &, Sissy, Too! – SPOTLIGHT
February 27 – The Self-Rescue Princess – CHARACTER INTERVIEW
February 27 – Babs Book Bistro – SPOTLIGHT
February 28 – The Pulp and Mystery Shelf – INTERVIEW
February 28 – Reading Is My SuperPower – REVIEW, INDIVIDUAL GIVEAWAY
February 28 – T's Stuff – SPOTLIGHT
March 1 – Cinnamon, Sugar and a Little Bit of Murder – REVIEW
March 1 – Island Confidential – SPOTLIGHT
March 2 – Moonlight Rendezvous – REVIEW
March 2 – Books a Plenty Book Reviews – REVIEW, INDIVIDUAL GIVEAWAY
March 3 – The Power of Words – REVIEW
March 3 – La libreria di Beppe – SPOTLIGHT
March 4 – StoreyBook Reviews – REVIEW
March 5 – Back Porchervations – REVIEW
March 5 – Laura's Interests – REVIEW
March 5 – Read Your Writes Book Reviews – GUEST POST
March 6 – The Book's the Thing – REVIEW
March 6 – The Montana Bookaholic – REVIEW
March 6 – Mysteries with Character – INTERVIEW
March 7 – My Reading Journeys – REVIEW
March 7 – Book Babble – REVIEW
March 7 – A Blue Million Books – GUEST POST
March 8 – Lisa Ks Book Reviews – REVIEW, INDIVIDUAL GIVEAWAY
March 8 – A Holland Reads – CHARACTER GUEST POST
March 9 – Texas Book-aholic – REVIEW
March 9 – Varietats – REVIEW
March 10 – Melina's Book Blog – REVIEW
March 10 – Bibliophile Reviews – REVIEW, INDIVIDUAL GIVEAWAY
March 11 – Cozy Up With Kathy – REVIEW, INTERVIEW
March 11 – Brooke Blogs – SPOTLIGHT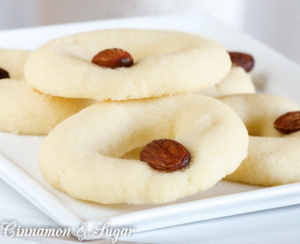 I was provided an advance copy with the hopes I would review. All thoughts and opinions are my own.