I'm delighted to be a part of this delicious cookbook anthology, featuring recipes from 16 authors! Compiled and edited by our very talented literary agent, Dawn Dowdle of Blue Ridge Literary Agency, and published by Level Best Books, print and ebook versions are now available for purchase on Amazon!
Be sure to scroll below for a sneak peek at one of my recipes included in the book and enter for a chance to win a copy of your own.
What's cozier than a cup of tea, a warm fire, and drooling over the mouth-watering food featured in your favorite mystery novels?
Some of today's most exciting mystery writers invite you to take a behind the scenes peek into their characters' kitchens where, among the stashed poisons, the sharpened knives, and the recipes for murder, the secret ingredients for their killer recipes are all spelled out.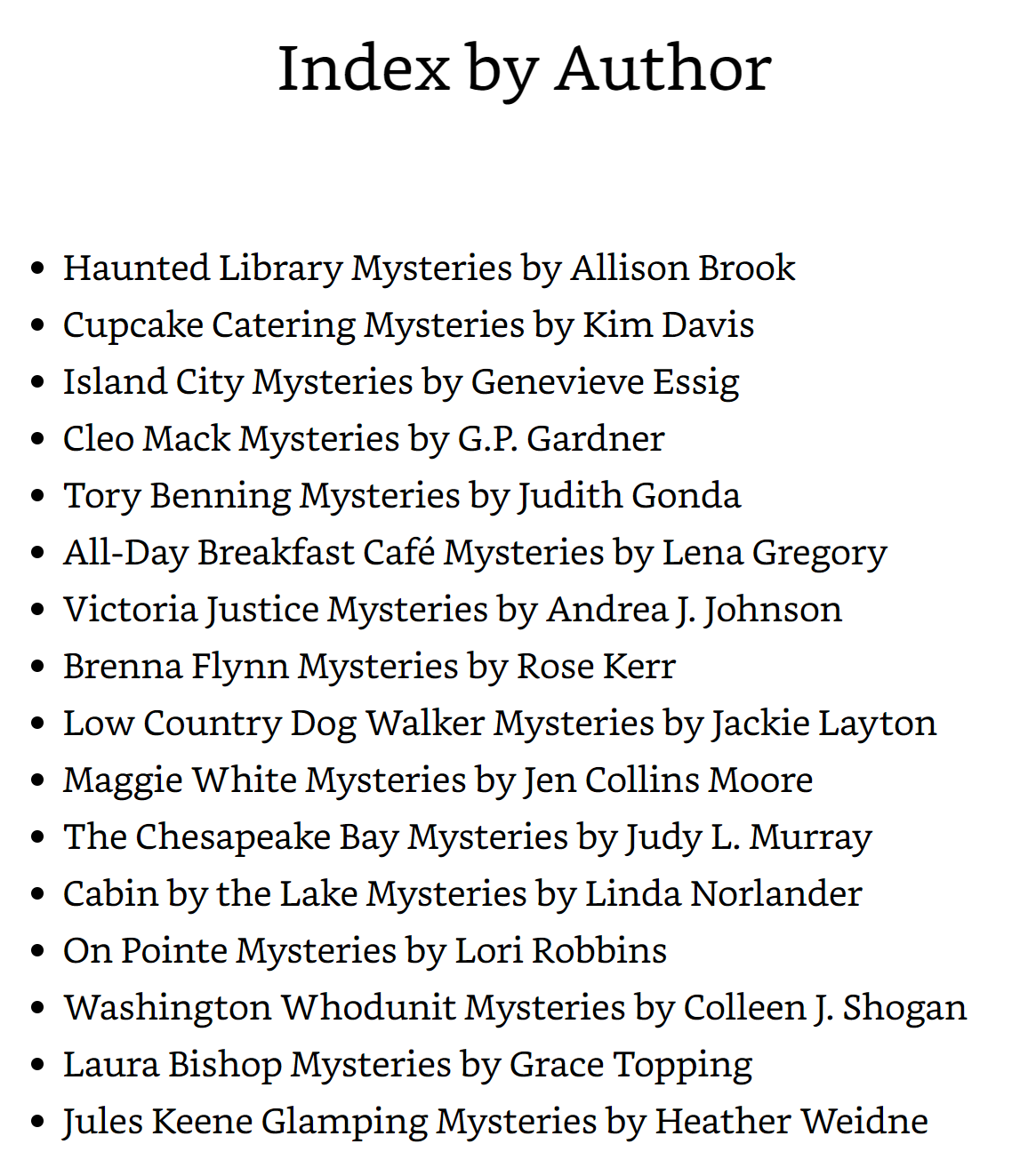 I'm pleased to offer one winner their choice of print copy or an ebook copy of The Secret Ingredient: The Mystery Writers' Cookbook. Contest ends Tuesday, November 23, 2021 at 11:59 pm PST and print is limited to U.S. residents. Please use the Rafflecopter box located below to enter. The winner will be announced on this page and on Cinnamon & Sugar's Facebook page, as well as notified by email (so check your spam folder!)
Here's a sneak peek of one of the many delicious recipes included in the cookbook. Tropical Pineapple Muffins are moist and flavorful thanks to the generous amount of pineapple. These muffins will have you dreaming of sunny days and tropical isles on chilly winter mornings!
Tropical Pineapple Muffins
Makes 16 muffins
Being responsible for cooking meals for Tillie, her octogenarian employer, Emory likes to serve muffins for an easy breakfast. She often makes a variety of batches ahead of time and then, once completely cooled, wraps individual muffins in plastic wrap and stores them in the freezer. This gives Emory and Tillie more time to linger over coffee, with an extra muffin, as they solve murders or come up with crazy cocktail-flavored cupcakes recipes.
Ingredients
1

cup

crushed pineapple, well-drained

1-3/4

cups

all-purpose flour

2

teaspoons

baking powder

1

teaspoon

salt

3/4

cup

granulated sugar

3/4

cup

sweetened coconut flakes, divided

2

eggs

1/2

cup

non-dairy coconut milk beverage

2

tablespoons

coconut oil, melted

1/4

cup

pineapple juice from drained pineapple

2

teaspoons

vanilla extract
Instructions
Heat oven to 350°. Line muffin tins with paper cupcake liners and set aside.

Drain the crushed pineapple well and reserve ¼ cup juice. Set aside.

In a large bowl, whisk together the flour, baking powder, salt, and sugar then stir in ½ cup coconut flakes. Set aside.

In a medium bowl, whisk together eggs, coconut milk, melted coconut oil, pineapple, reserved pineapple juice, and vanilla. To melt coconut oil, place coconut oil in a microwave-safe bowl coconut oil in a microwave-safe bowl and heat at 50% power for 30 seconds. Stir and repeat heating as necessary until melted, before adding to bowl.

Make a well in the center of the dry ingredients then pour the wet ingredients in and stir together until combined.

Fill the muffin tin cups ¾ full then divide remaining ¼ cup coconut flakes and sprinkle over the top of the batter.

Bake 18–20 minutes. The tops should turn golden and the muffins spring back when lightly pressed.

Remove from oven and cool in the cupcake tin for 5 minutes. Remove the muffins from the pan and cool on a wire rack.

Store leftovers in an airtight container for up to 2 days. To store longer, wrap cooled muffins individually in plastic wrap then place in a freezer-safe Ziploc bag. Refrigerate until thoroughly chilled then store in the freezer. Allow plastic-wrapped muffins to defrost at room temperature for a few hours, or overnight.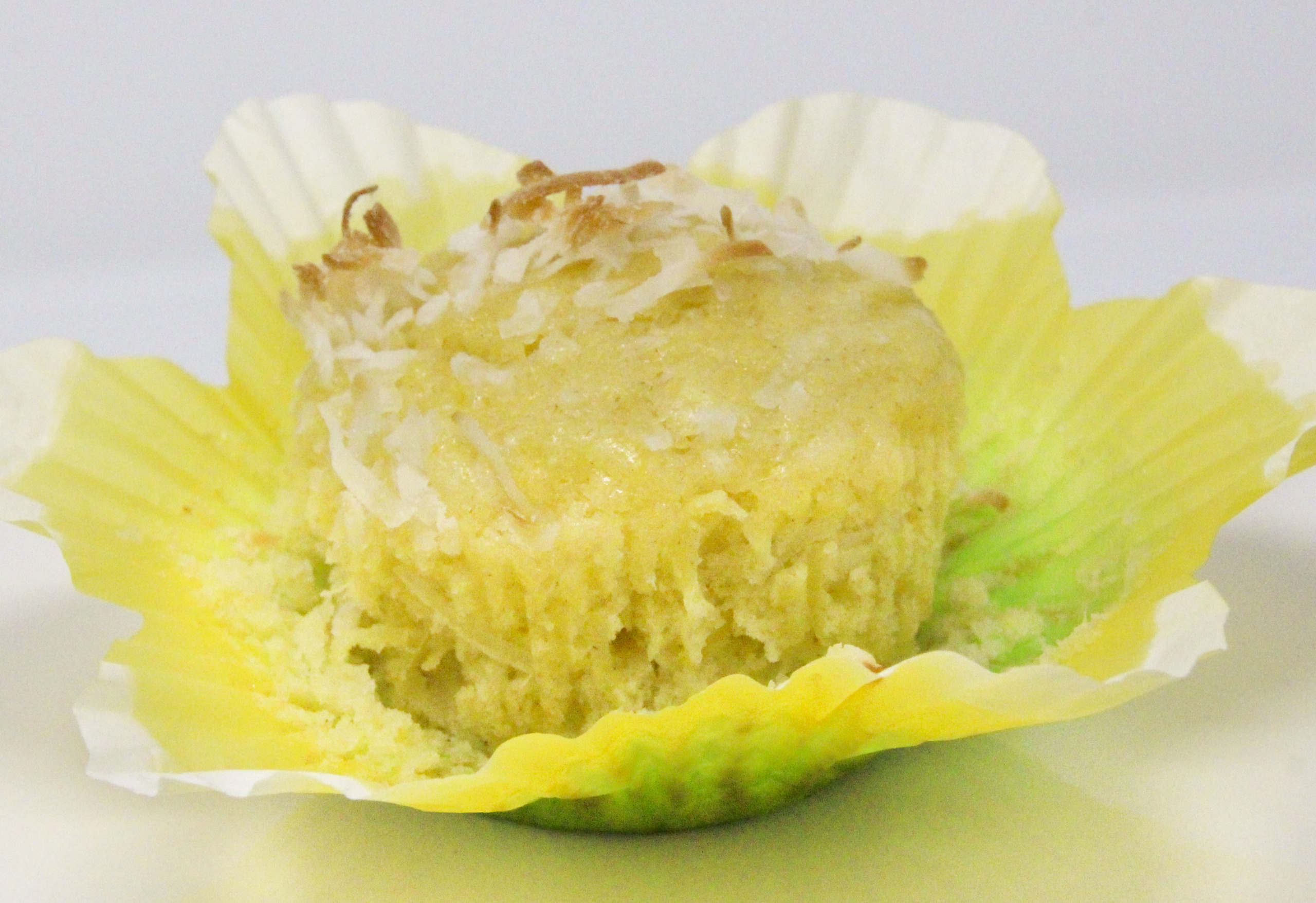 Pin to Pinterest: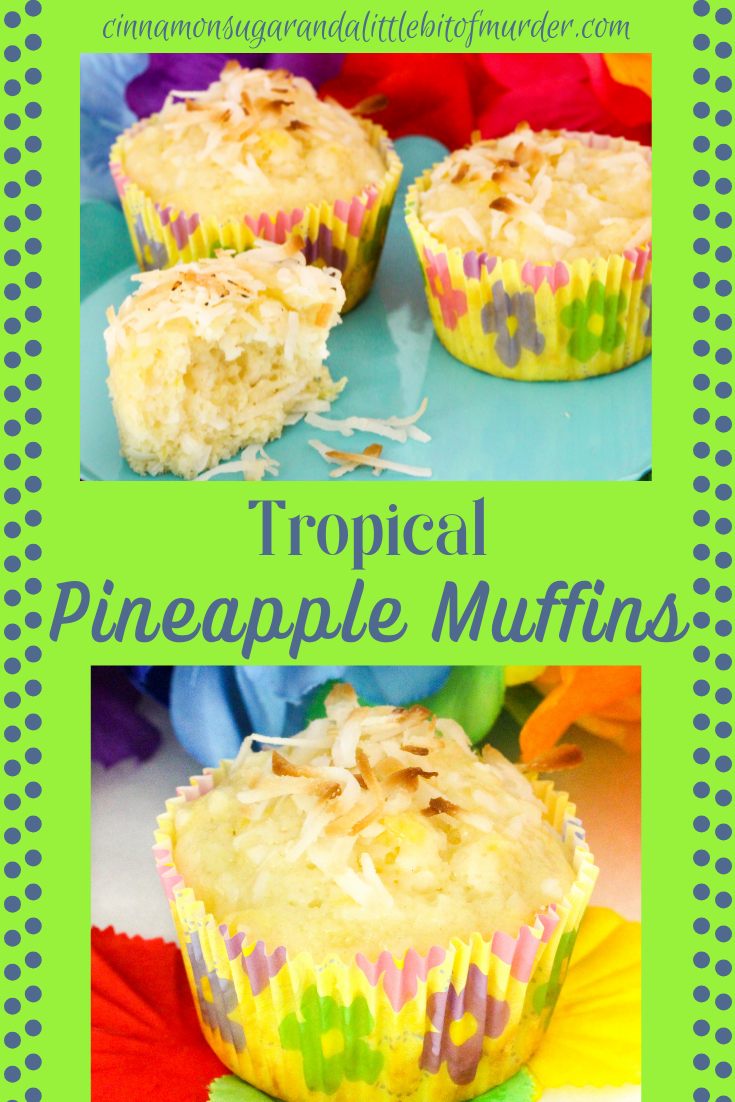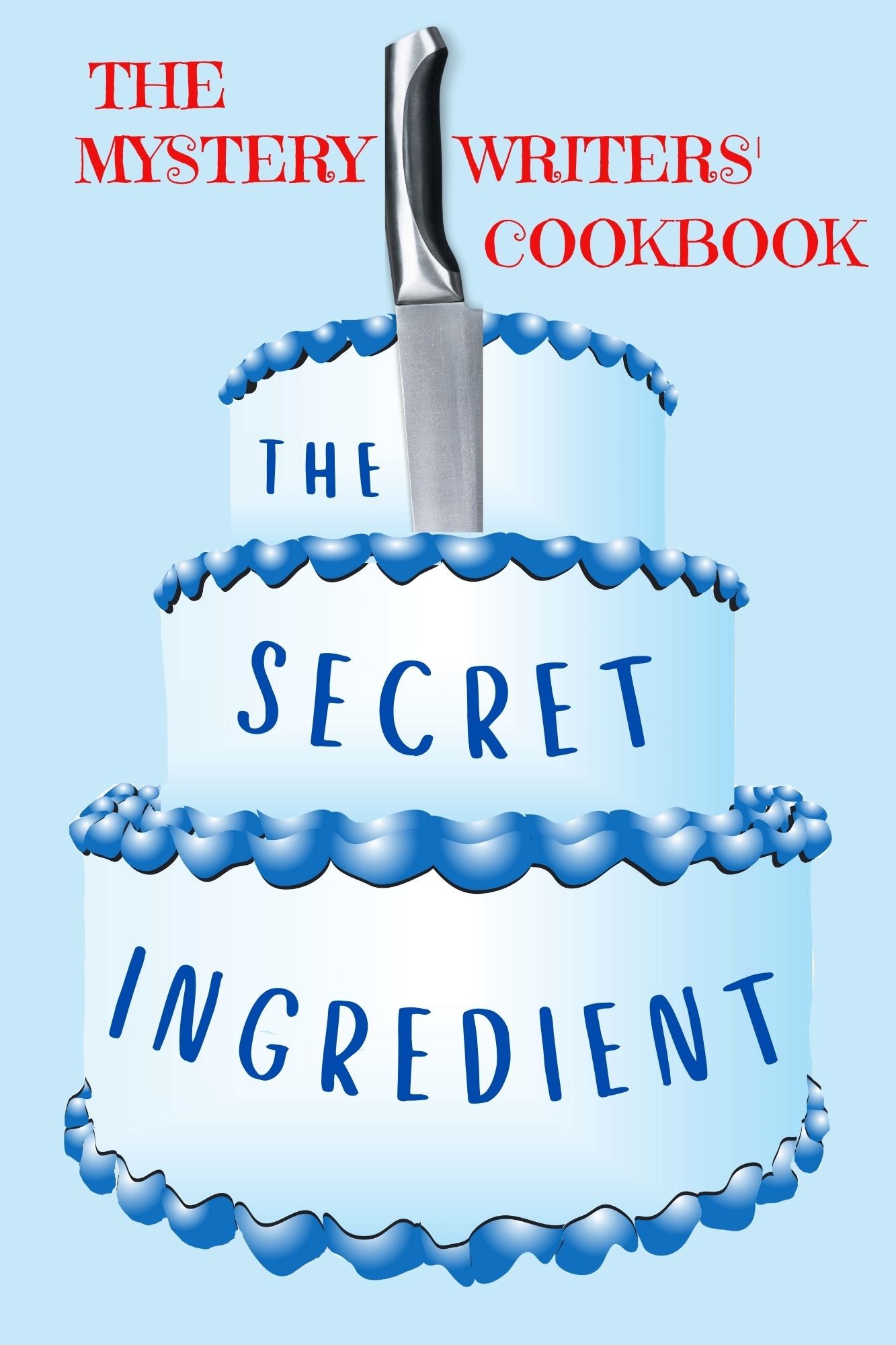 Purchase link: https://www.amazon.com/Secret-Ingredient-Mystery-Writers-Cookbook-ebook/dp/B09LNLK4P9/