SLAYED BY SOUVLAKI, the fifth book in the Callie's Kitchen Cozy Mystery series by Jenny Kales, brings the reader to the Greek island of Kalos when Callie, her boyfriend, and her family go on vacation. First of all, Ms. Kales' strong descriptive voice paints such a vivid and alluring picture of the island, that I feel the need to add the Greek isles to my travel bucket list. The author captures the sights, sounds, and tastes of this magical location, making the reader feel like they're right there alongside Callie. I also appreciated the author's attention to details and giving the armchair traveler a peek at all the island has to offer visitors… ancient catacombs anyone? Ms. Kales has also put together a strong cast of characters, each memorable and each exhibiting growth and change throughout the series. I especially appreciate that Callie, her family, and close friends are kind and supportive of each other. There's no snarky sarcasm to tear them apart. That said, I found it endearing that Callie's relationship with her tween daughter portrays the usual emotional growing pains that happens at that age. It added a bit of light heartedness.
With such an idyllic setting, it's hard to believe that murder would dare show up, especially on their first night dining at Dimitrios, a family friend's, restaurant. Unfortunately, one of the handsome waiters is found murdered and local authorities pin the blame on Dimitrios. Callie can't stand to watch her father become so distraught over the injustice done to his childhood friend, so she decides she needs to get involved. Her detective boyfriend, Ian Sands, isn't so happy about it since they're not on American soil. But with some creative help from her grandmother (who is such a delightful character!) and her adorable Greek Aunt Sweetie, Callie finds ways to ask questions and piece together clues. From Greek fishing boats, to ancient catacombs, to azure seas, to tourist-y shops, to wild rides atop a scooter, Callie combs the island and questions those who might have known the victim. It was gratifying that along the way, Ian begins to appreciate and come to accept Callie's efforts. A hair-raising reveal had me on the edge of my seat and the gratifying and heartwarming end has me hoping for more Callie adventures!
As with most people on vacation, Callie and her family embark on a culinary extravaganza, eating their way across the island. So many delectable dishes and desserts were mentioned, that I was hungry throughout the book. Be sure to check out the Greek recipes – sweet and savory alike – at the back of the book. I was tempted to try the author's recipe for Saint Fanourios Olive Oil Cake (Fanouropita), especially since it's vegan without having to do any special tweaks. The olive oil gives it a nice moistness and the orange juice and orange liqueur give it a tempting flavor. Baked in a bundt pan, the cake takes on an elegant appearance with a dusting of confectioners' sugar just before serving!
Amazon Synopsis
Callie Costas can't believe she is finally traveling to Greece with her significant other, Detective Ian Sands. However, this isn't your average voyage: Callie's father has invited a slew of colorful family members to his beautiful childhood village to celebrate his recent marriage. Callie is especially delighted to be reunited with her Greek "Aunt Sweetie" aka Glykeria.
The Costas family's Greek getaway turns to Greek tragedy when murder turns up on the menu at the seaside restaurant of her father's friend, Dimitrios. A restaurant employee has been killed and Dimitrios is a prime suspect.
With a hodge-podge group of tourists and villagers to round out the suspect list, can Callie help her father clear his friend's name, before the killer skewers her?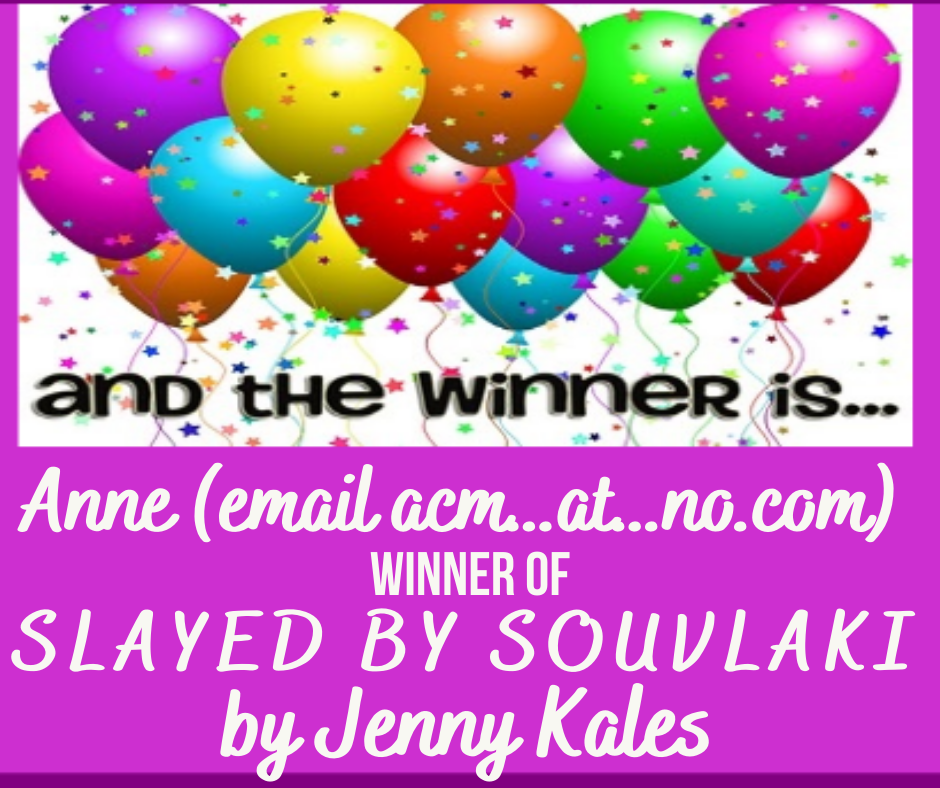 A special thanks to Jenny Kales for providing a winner with their choice of print copy or an ebook copy of SLAYED BY SOUVLAKI.  Contest ends Sunday, November 21, 2021 at 11:59 pm PST and print is limited to U.S. residents. Please use the Rafflecopter box located below to enter. The winner will be announced on this page and on Cinnamon & Sugar's Facebook page, as well as notified by email (so check your spam folder!)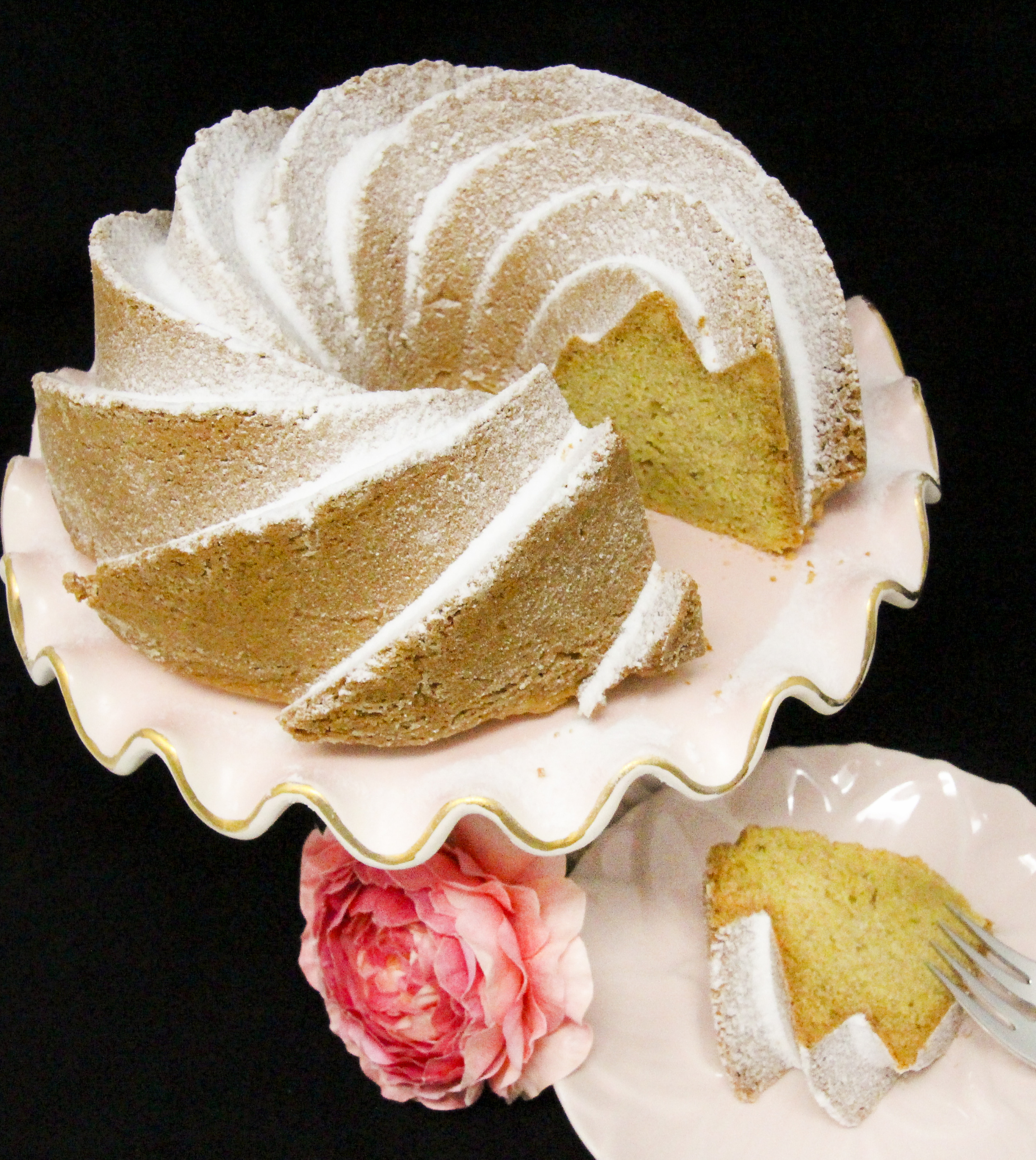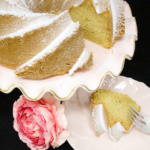 Saint Fanourio Olive Oil Cake (Fanouropita)
St. Fanourios is the finder of miracles and lost things. The name Fanourios means to reveal or disclose. His feast day is August 27th. Once the item is found, you must bake a cake before August 27th the following year and bring it to the priest for a blessing. It should then be shared with others. Note: this vegan cake does not contain eggs or dairy.
Ingredients
3-3/4

cups

flour

1

teaspoon

baking powder

1

teaspoon

baking soda

1

teaspoon

cinnamon

1

teaspoon

salt (I use Greek sea salt.)

1

cup

granulated sugar

3/4

cup

olive oil

3/4

cup

orange juice

2

tablespoons

freshly grated orange zest peel

1

teaspoon

vanilla extract

1/4

cup

orange liqueur such as Triple Sec or Grand Marnier

1

tablespoon

brandy, cognac, or bourbon whiskey (optional)

Confectioners' sugar to decorate
Instructions
Preheat oven to 350 degrees F.

Grease and flour a large Bundt pan or tube pan. Set aside.

In a large bowl, combine flour, salt, cinnamon, baking powder and baking soda. Stir to combine and set aside.

In another mixing bowl, combine sugar, olive oil, orange juice, orange zest, vanilla extract, liqueur, and brandy (or substitutes) if using. Whisk until the mixture is smooth and sugar is dissolved.

Gradually stir wet ingredients into the dry until the mixture is well combined. Do not overmix. The batter will be very thick. Spread the batter into the prepared pan.

Set pan on middle rack and bake for 35-40 minutes or until a toothpick comes out clean. Let cake cool for at least 2 hours, then sprinkle with confectioners' sugar before serving.
Note:
Other add-ins can include: ½ cup golden raisins, 1 cup finely chopped nuts (such as walnuts or pecans).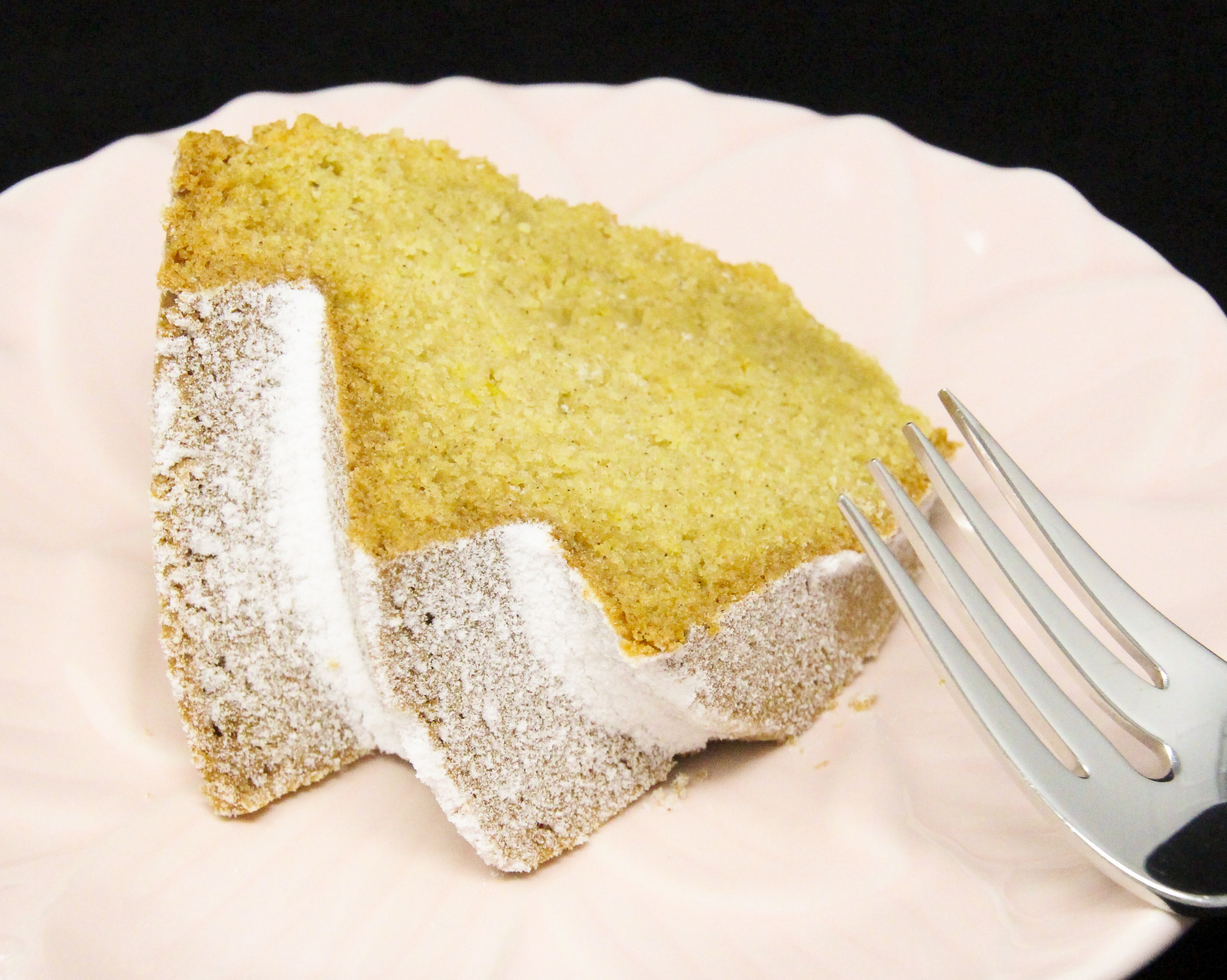 Pin to Pinterest: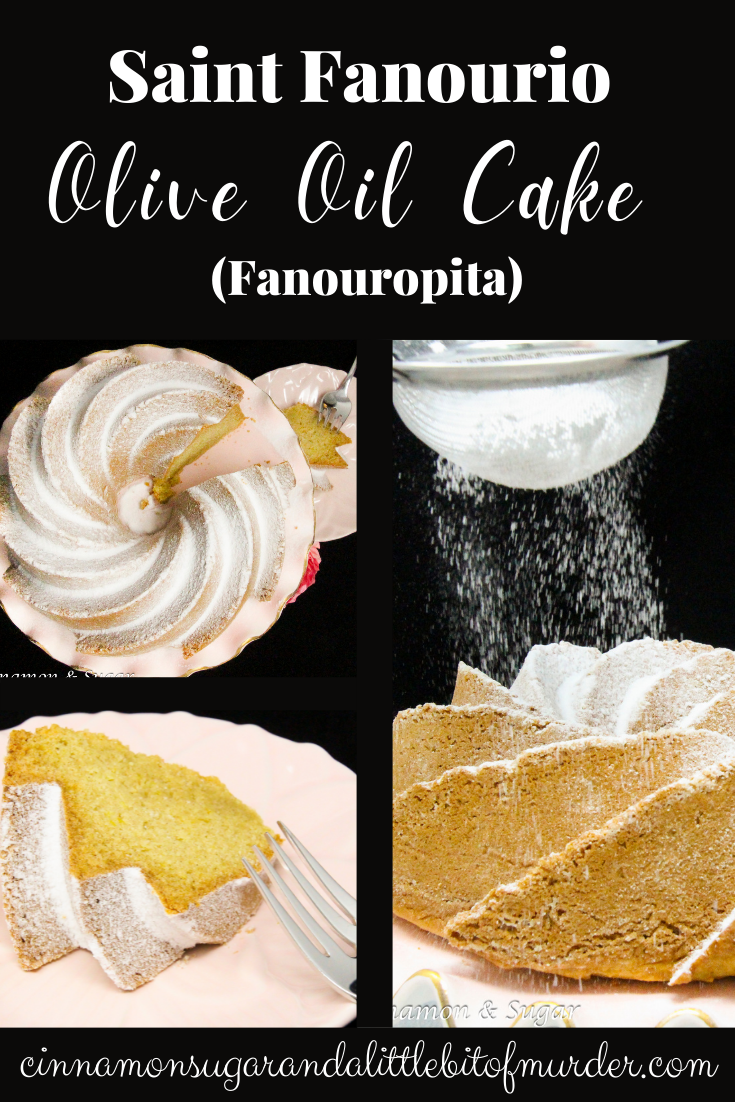 I was provided with an advance copy. All thoughts and opinions are my own.