STYLED FOR MURDER is the seventeenth book in The Bad Hair Day Mystery series by Nancy J. Cohen. One of the best things about this entire series is the way the characters have developed and grown over the years AND how kind they are. While I haven't had the opportunity to catch up on every single book, the author writes concisely and offers enough information so that a new reader never feels lost. Yet the pace moves quickly and the story doesn't bog down at all with backstory details. Each book is a self-contained mystery with a resolution, so you don't necessarily have to start from the very beginning. Although if you love character development and growth as much as I do, starting at the beginning is highly recommended. It takes talent to juggle the balance of backstory and action and Ms. Cohen seems to do so effortlessly.
The protagonist, Marla Vail, is a new mother of a ten-month-old, and owner of the Cut 'N Dye Salon and Day Spa. She's a kind-hearted soul and I enjoyed seeing her interact with friends, family, and customers alike. Knowing that this book would contain a murder mystery and possible danger to the protagonist, I was more than curious how being a mother, Marla could justify getting involved. The author more than satisfies the reasoning and even brings the issues of Marla putting herself in danger to the forefront of her investigation. I applaud the acknowledgement that there's more at stake than when a protagonist is a single, young woman, which adds an emotional depth to the storytelling. The murder and investigation were well-plotted, with plenty of twists, turns, and red herrings to keep me guessing. And despite knowing that as a cozy mystery justice would prevail, Ms. Cohen writes an intriguing story to keep the reader speculating, entertained, and turning pages with a hint at new changes coming for Marla and her family!
Even though Marla is a hair stylist, she still enjoys serving delicious food to her family and her friends at the salon. Lots of yummy mentions of food are sprinkled throughout and Ms. Cohen has thoughtfully included several recipes at the back of the book that Marla serves for family brunch. I appreciate that the author understands that family life can be hectic and busy, and as such, the recipes take shortcuts by using convenience products. I was drawn to the recipe for Peach Cobbler which relies on biscuit mix and canned peach pie filling. Despite its simplicity, the addition of warming cinnamon and a dollop of whipped cream or ice cream, this dessert was delicious and comforting. And if your family member or guest has dietary restrictions, a quick swap out for a gluten-free biscuit mix and non-dairy milk and margarine, will have them feeling loved!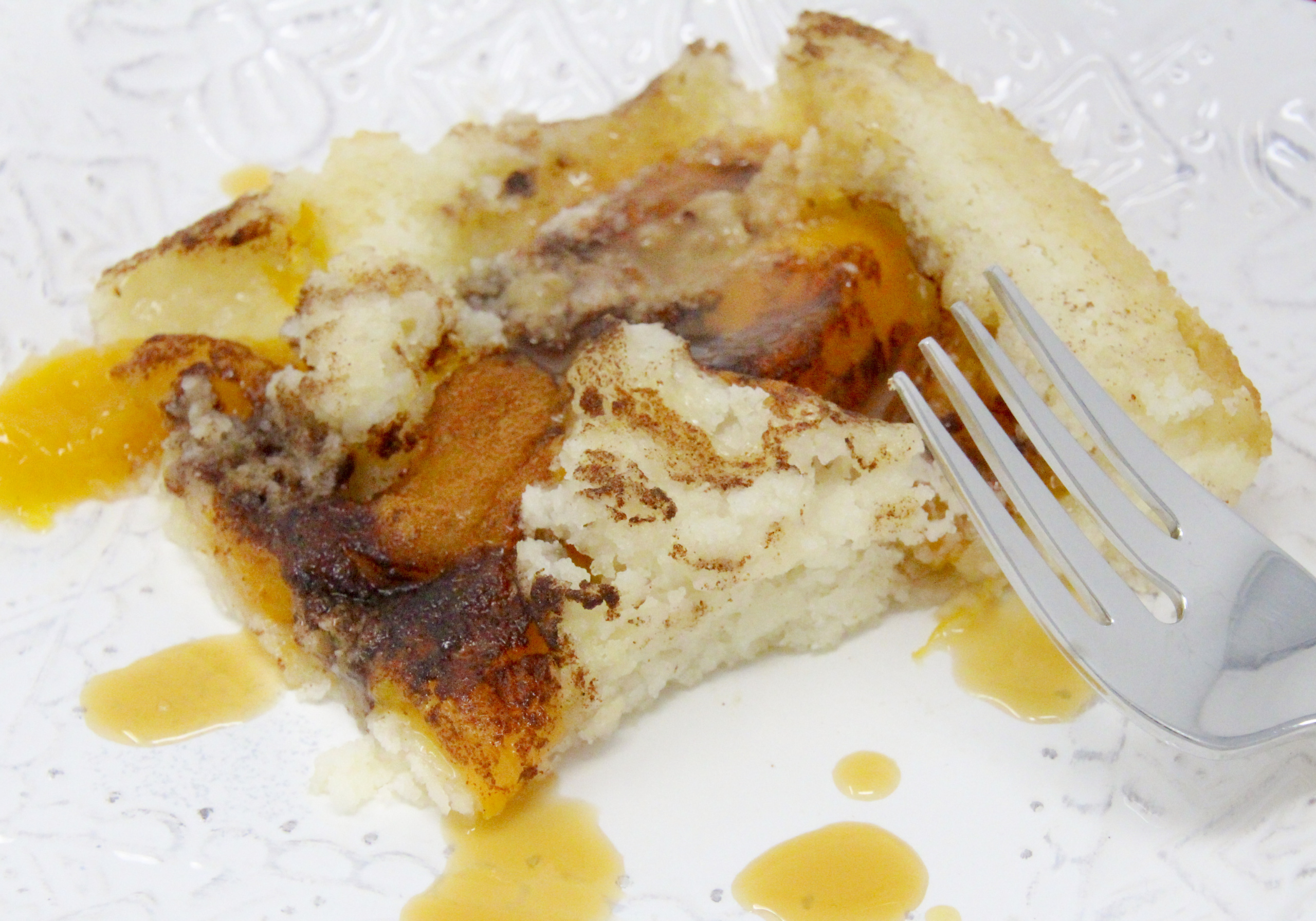 Amazon Synopsis
When hairstylist and savvy sleuth, Marla Vail, gets a frantic call from her mother that there's a dead body in her shower, Marla realizes this wasn't part of the home renovation plans. The victim turns out to be the project manager, who had an untrustworthy reputation in town. Disgruntled customers, unpaid suppliers, and the design company's staff are among the suspects. Which one of them wanted the foreman to pipe down about their shady dealings?
Meanwhile, the lead investigator sets his sights on Marla's stepfather, Reed, who's keeping secrets from his family. Reed has a past connection to the victim and won't come clean about what he knows. As Marla drills deeper, she's showered with suspicions, but nobody's willing to leak any information. She needs to hammer down the prospects, or time will drain away and the murderer will strike again.
To flush out the culprit, Marla taps into her pipeline of resources. Can she assemble the clues and demolish the alibis to nail a killer? Or has someone designed the perfect murder?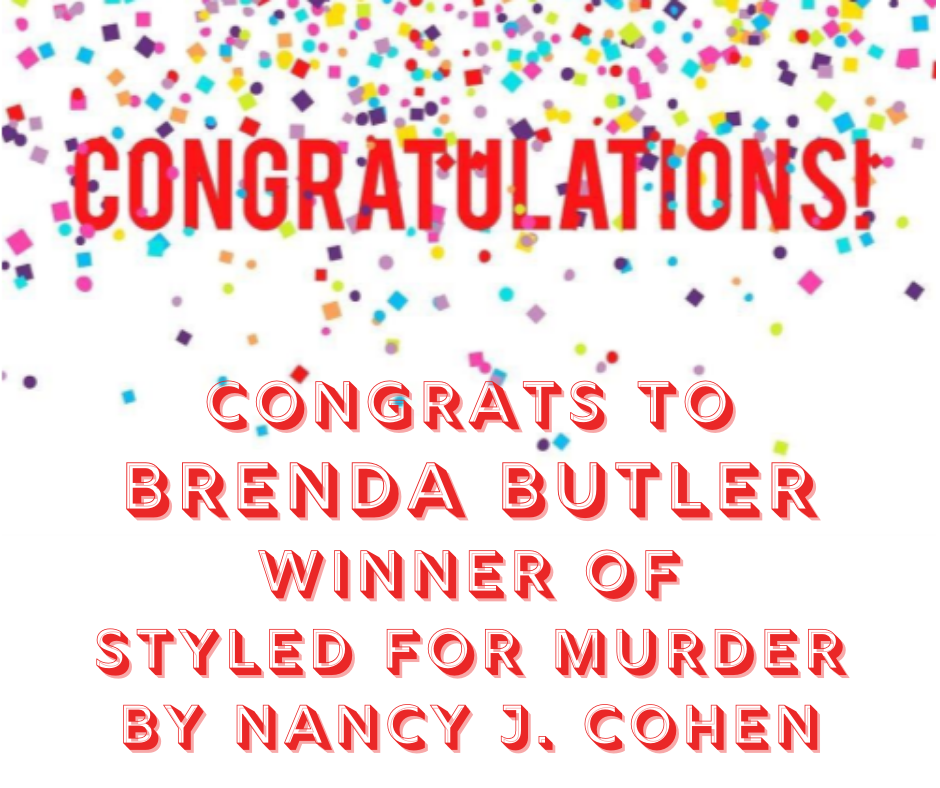 A special thanks to Nancy J. Cohen for providing a winner with an ebook copy of STYLED FOR MURDER.  Contest ends Sunday, November 28, 2021 at 11:59 pm PST. Please use the Rafflecopter box located below to enter. The winner will be announced on this page and on Cinnamon & Sugar's Facebook page, as well as notified by email (so check your spam folder!)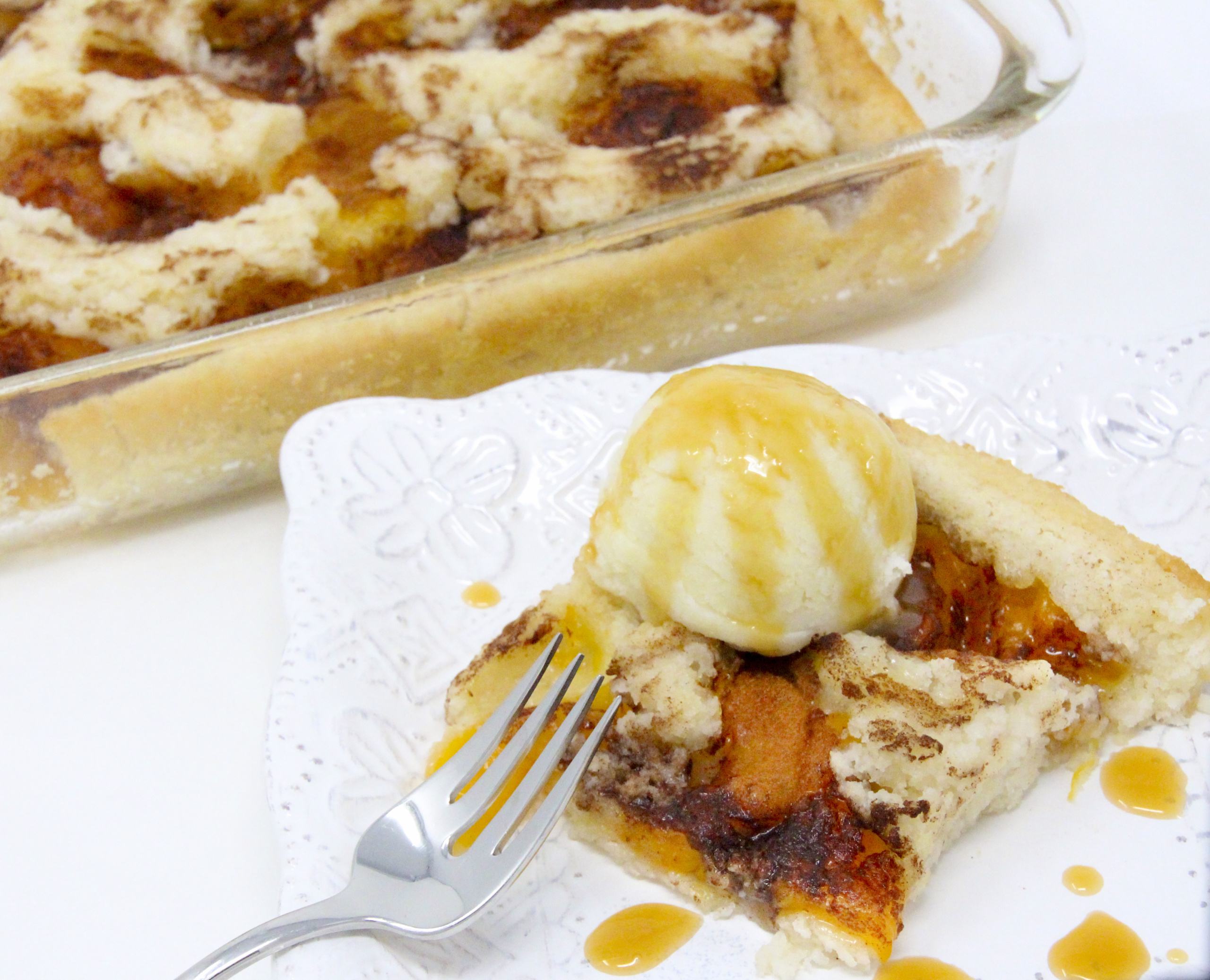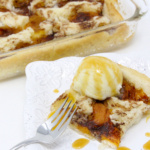 Peach Cobbler
Ingredients
1/4

cup

unsalted butter

1-1/2

cups

biscuit mix

1

cup

sugar

2/3

cup

reduced fat milk

21

ounce

can peach pie filling

Ground cinnamon
Instructions
Preheat oven to 400 degrees (F).

Melt the butter and spread it on the bottom of a 9x13x2 inch baking pan.

In a bowl, whisk together the biscuit mix, sugar, and milk. Pour the batter into the pan.

Drop the fruit to cover batter evenly. Sprinkle cinnamon on top.

Bake for 30 minutes or until browned and bubbly.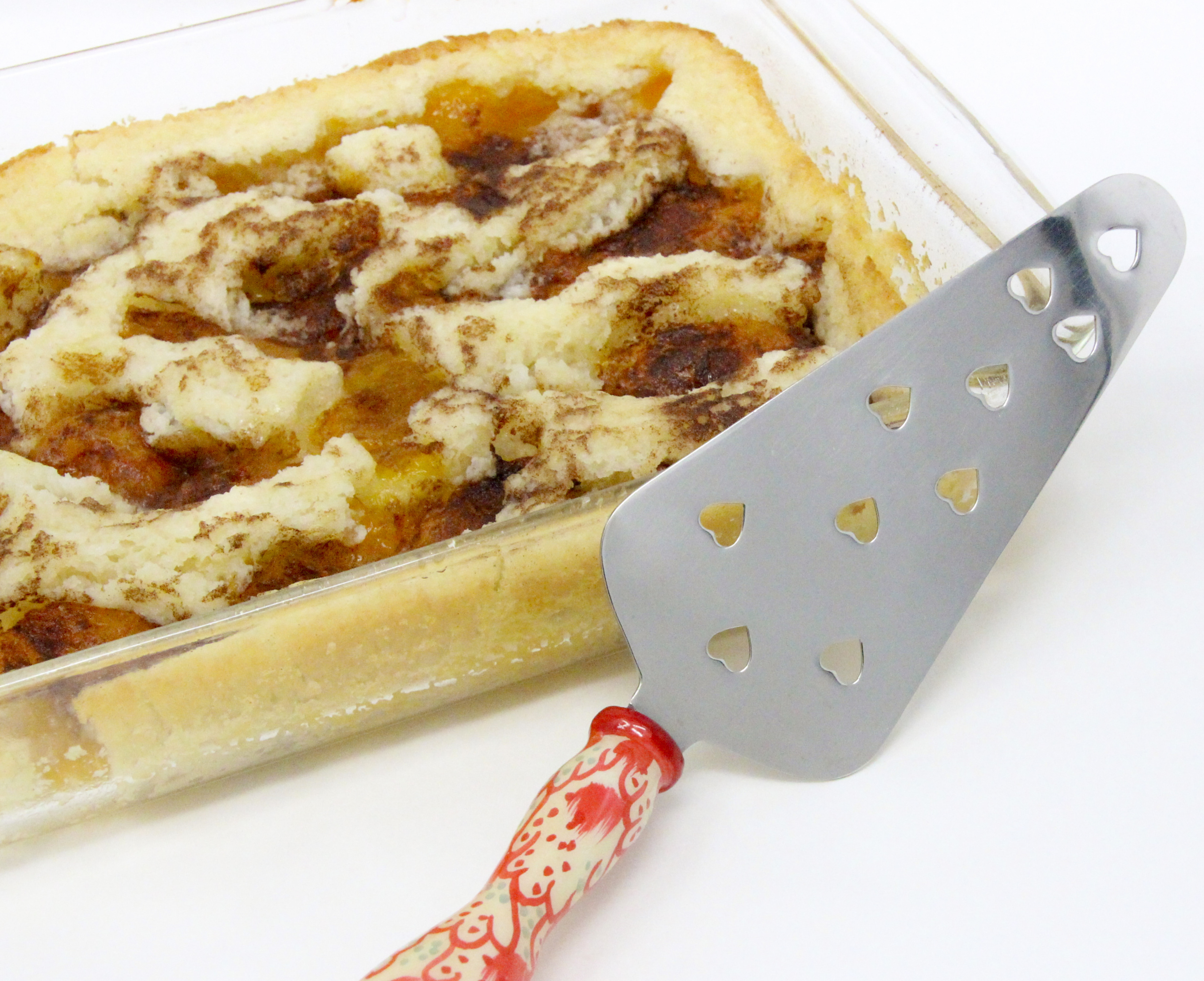 Pin to Pinterest: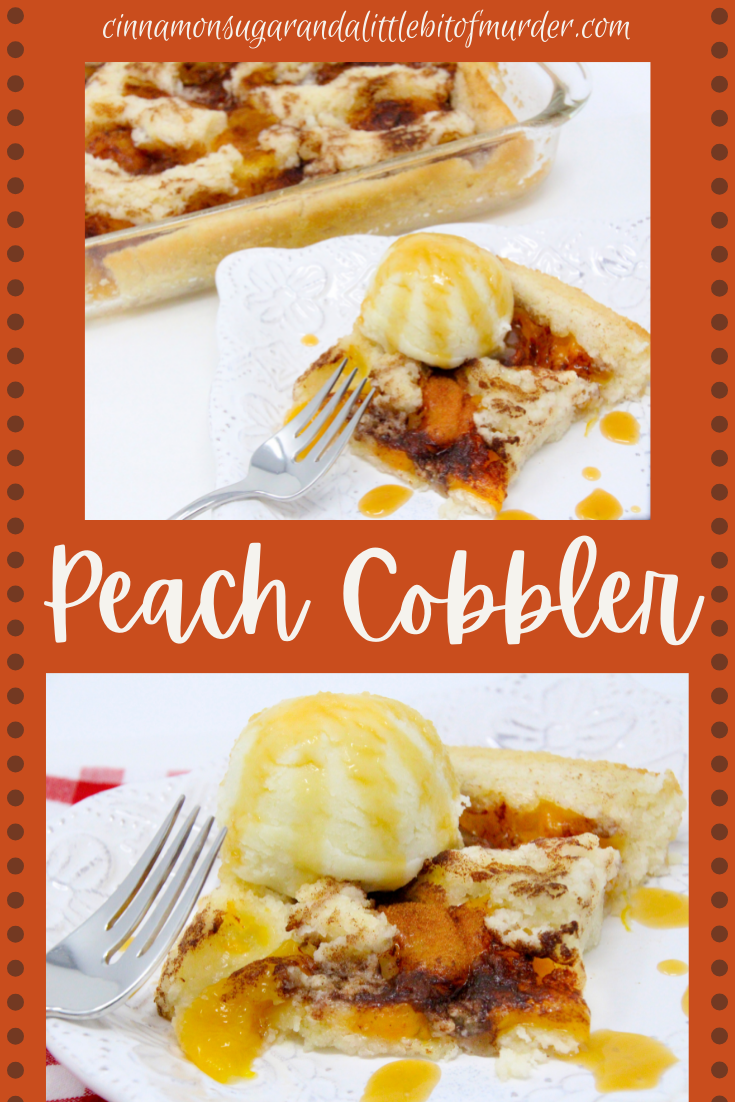 I was provided with an advance copy. All thoughts and opinions are my own.