MURDER AT THE LOBSTAH SHACK is the third book in the Cozy Capers Book Group Mystery series by Maddie Day. You can always count on this author to start her books off with a bang and this newest release is no different. Up front, you know you're in for an exciting read with plenty of colorful characters, red herrings, and suspects galore. Mac Almeida, owner of the Cape Cod town's bicycle shop, is an appealing protagonist. She's kind, thoughtful, and cares deeply for her family, friends, and community. I appreciate that Ms. Day shows Mac actually working and interacting with her customers, instead of relying completely on her brother (a single dad) to run the shop. Another strength of this series is the tender family dynamic that is the central theme of the story and I love how close-knit Mac is to her brother, niece, father, mother, grandmother, and boyfriend, Tim. Their interaction allows their inner character to shine. But by far, my favorite character has to be Belle, Mac's adorable African Gray Parrot. She steals each scene she's in while providing many chuckles to lighten the book.
When a body is found in Mac's friend's Lobstah Shack, Mac utilizes her friends in her cozy book club to help solve the mystery. I adore how Ms. Day mentions and quotes from other popular cozy mystery books (in this case Fogged Inn by Barbara Ross) and draws parallels to their own investigation. And did I mention they meet at a lighthouse where Mac's brother lives? Talk about an intriguing location! The plot was well paced and there were enough suspects to keep me guessing as I turned the pages. As the story wound up, I was impressed at the research the author must have had to do to come up with such a unique method for the death. The cohesive conclusion answered all my questions and brought the story to a close with a satisfying ending and new changes to look forward to in Mac's life.
Mac is fortunate to be surrounded by people who love to cook and bake. Her boyfriend owns a bakery and her mother loves to serve wholesome, delicious dishes. There are several recipes at the back of the book and I decided to try the recipe for Apple Spice Muffins. Using 100% whole wheat flour, I worried they might be on the heavy side even though I loved the idea of a healthier, whole grain, breakfast option. My fears were for naught and these muffins proved to be a hit. Brown sugar, cinnamon, and nutmeg provides warming flavors and the apples provided a nice moistness to complement the whole wheat flour. These aren't overly sweet and while Ms. Day suggests serving with butter, peanut butter, or cream cheese, I think a drizzle of honey makes a fine accompaniment as well.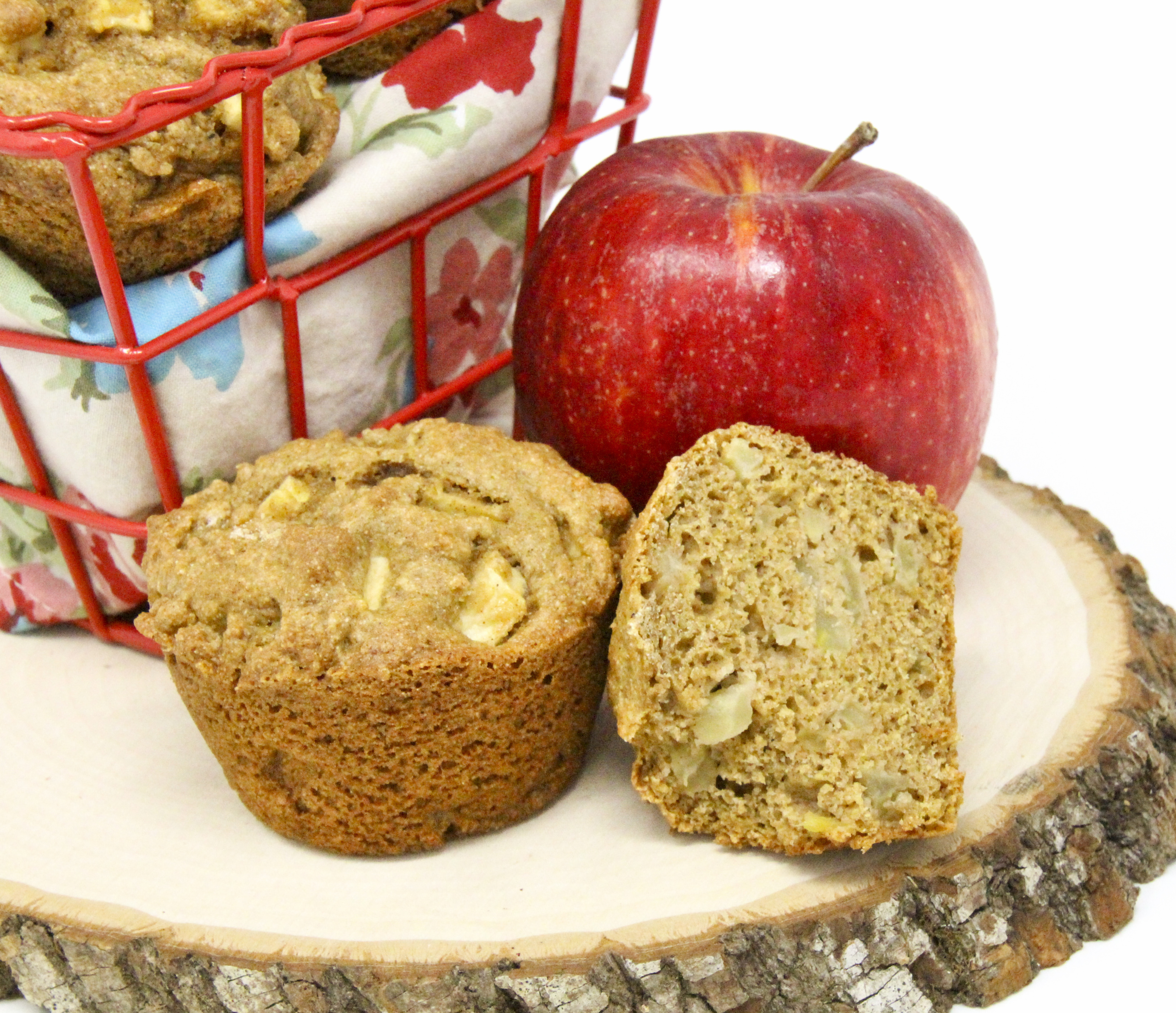 Amazon Synopsis
When murder turns out to be the special of the day at her friend's seafood restaurant, bicycle shop owner Mackenzie "Mac" Almeida and her fellow book club sleuths have to net a killer . . .
From clam chowdahs to oysters on the half-shell, Tulia Peters' Lobstah Shack offers locals and tourists in Westham, Massachusetts, some of Cape Cod's most amazing cuisine. But when the body of Annette DiCicero is discovered in the kitchen's walk-in freezer—with a custom-made claw-handled lobster pick lodged in her neck—spoiled appetites are the least of Tulia's worries.
After a heated public argument with Annette, Tulia is a person of interest in the police's homicide investigation. To clear Tulia's name, Mac and the Cozy Capers Book Group snoop into Annette's personal life. Between her temperamental husband, his shady business partner, and two women tied to Annette's past life as "Miss New Bedford", there are now several suspects and multiple motives. And they're getting crabby about Mac intruding on their affairs. . .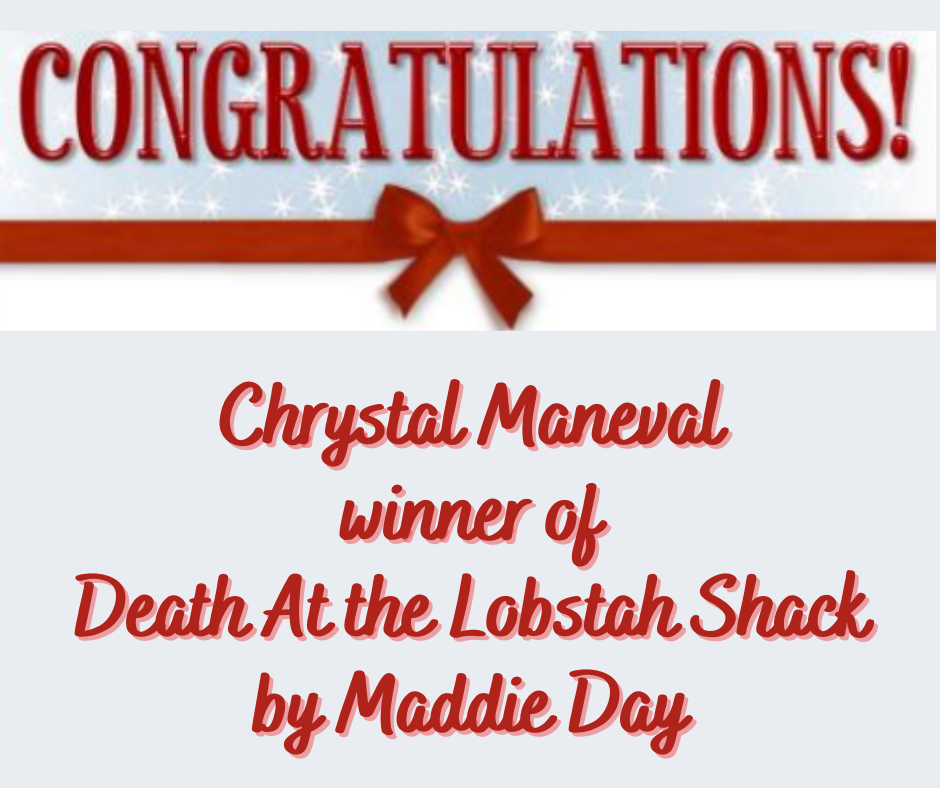 A special thanks to Maddie Day for providing a winner with a print copy of MURDER AT THE LOBSTAH SHACK.  Contest ends Sunday, December 5, 2021 at 11:59 pm PST and is limited to U.S. residents. Please use the Rafflecopter box located below to enter. The winner will be announced on this page and on Cinnamon & Sugar's Facebook page, as well as notified by email (so check your spam folder!)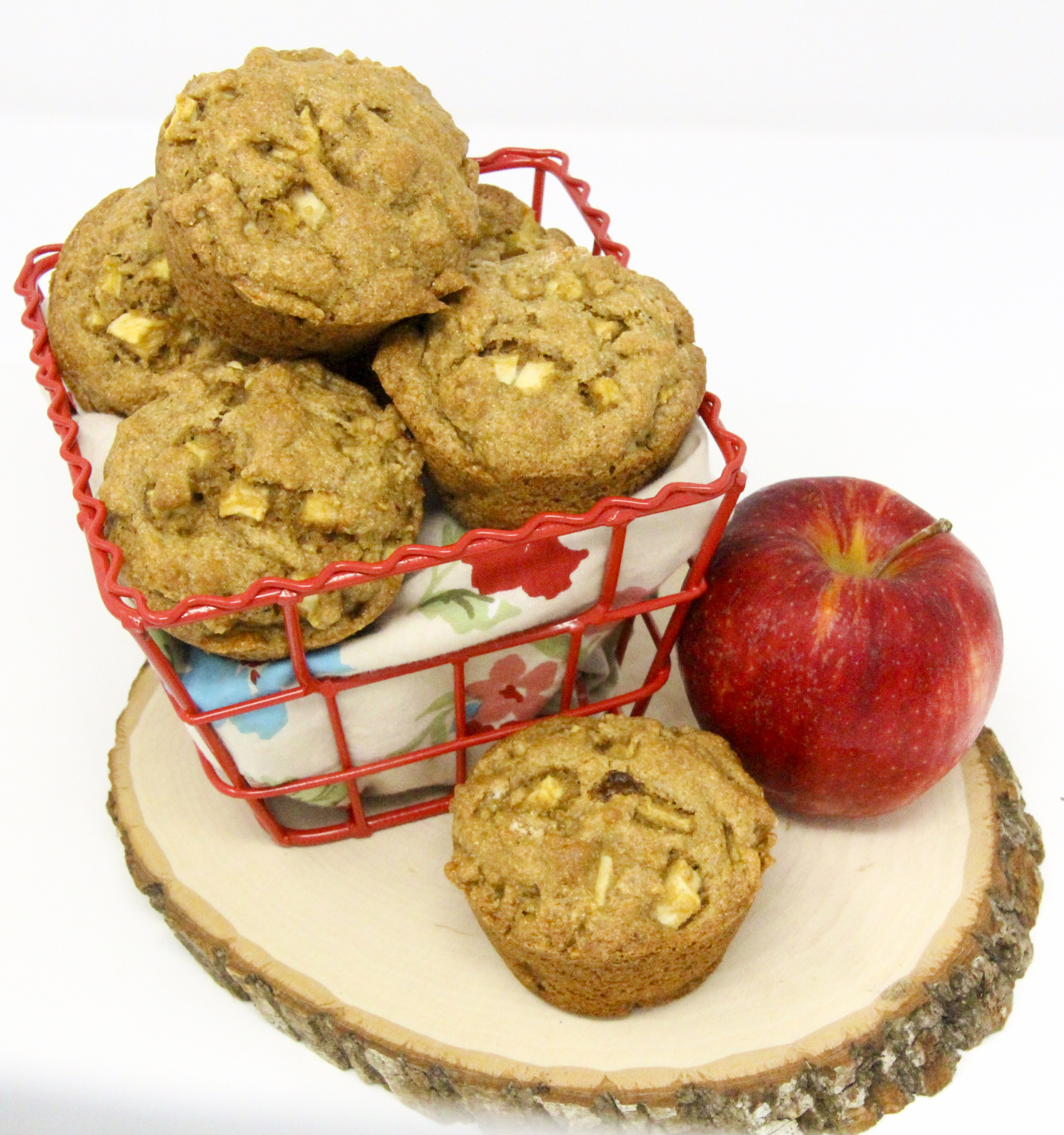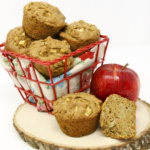 Apple Spice Muffins
Astra bakes these easy fall muffins as a Sunday morning treat.
Makes 12.
Ingredients
2

eggs

1/2

cup

brown sugar

1/2

cup

milk

2

cups

chopped apples (about 3 small apples)

1

teaspoon

vanilla

2

cups

whole wheat flour

1

tablespoon

baking powder

1/2

teaspoon

baking soda

1/2

teaspoon

salt

1

teaspoon

ground cinnamon

1/2

teaspoon

nutmeg

1/2

cup

finely chopped walnuts (optional)
Instructions
Preheat oven to 375 degrees (F) and grease a standard muffin pan.

Combine eggs, sugar, milk, apples, and vanilla and mix well.

Separately combine flour, baking powder, baking soda, salt, spices, and walnuts (omit nuts if allergies are an issue).

Stir dry ingredients into wet with a fork until just mixed. Spoon batter into prepared muffin pan.

Bake 20 - 25 minutes or until brown on top. Run a knife around each muffin and cool in the pan on a rack.

Serve warm or at room temperature with butter, peanut butter, or cream cheese.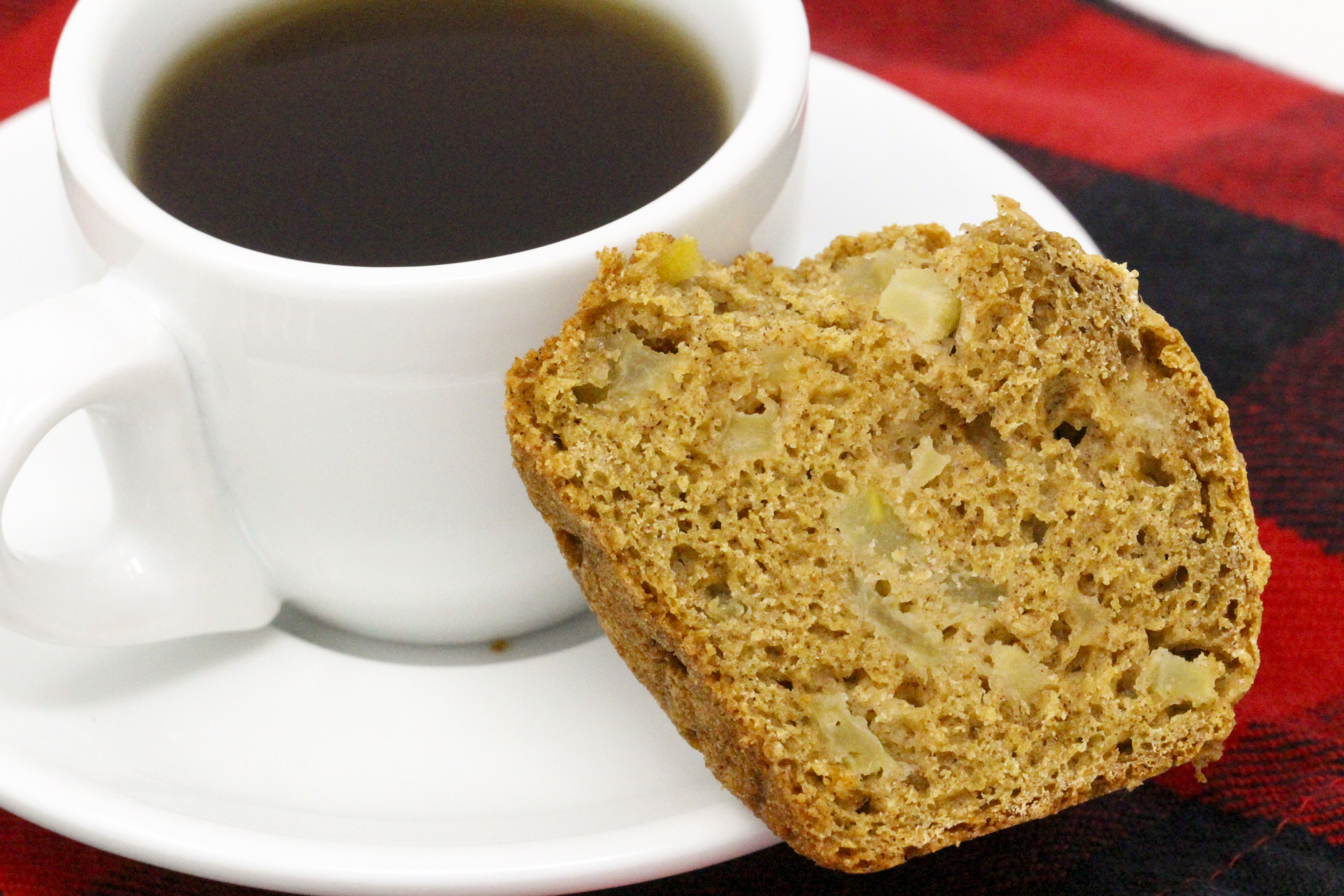 Pin to Pinterest: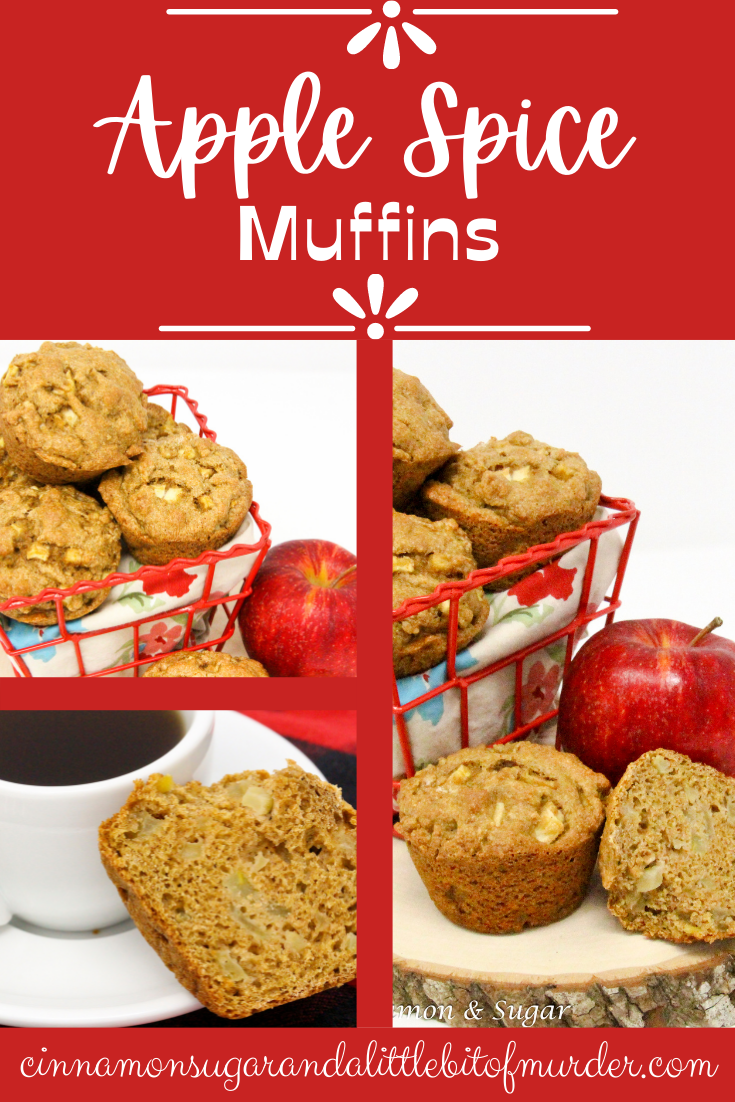 I was provided with an advance copy. All thoughts and opinions are my own.