A PARFAIT CRIME is the ninth book in the Five-Ingredient Mysteries by Maya Corrigan. If you're a fan of Dame Agatha Christie, you'll be a fan of this newest addition to the series! With the stage play, "The Mousetrap", the focal point of the mystery, protagonist Val Deniston and her grandfather take part in a local production after one of the cast members is murdered. One of the many things I love about this series are the characters. Val and her granddad, Don, are roomies and great friends. Their close relationship is built on love and respect for each other, which reflects how they treat other people which is refreshing in today's society. They rely on each other as they investigate, each bringing their own strengths to tracking down clues. They, along with the cast of supporting characters, are people you'd love to hang out with and call your friends.
As much as this is a character-driven book, Ms. Corrigan doesn't forget that a murder mystery is the purpose of the book. A shocking discovery starts the story off with a bang and continues with twists and turns that kept me engaged throughout. I also appreciated how the author touches on the personal psychological trauma emergency responders face when they can't save victims, especially of those who are known to them. It brings a gravity to the storyline that can often be missing in cozy mysteries. There are plenty of clues for the armchair detective to follow and with the reveal, all my questions were answered in a highly satisfactory manner. I'm looking forward to the next book with eager anticipation!
Val's granddad writes a newspaper column called The Codger Cook featuring five-ingredient recipes. One of the dishes served during rehearsals is Tiramisu Parfaits. With yummy layers of coffee-dipped ladyfingers, Kahlúa-flavored mascarpone cheese, and whipped cream, your guests will be wowed! I like that these are individual servings—partly because I can save an extra for myself for the following day—and because they are so easy to serve. Layer in a cocktail or wine glass for an elegant presentation, or in mason jars for informal gatherings. Either way, there won't be a crumb left unless you hide a jar in the refrigerator for yourself for later.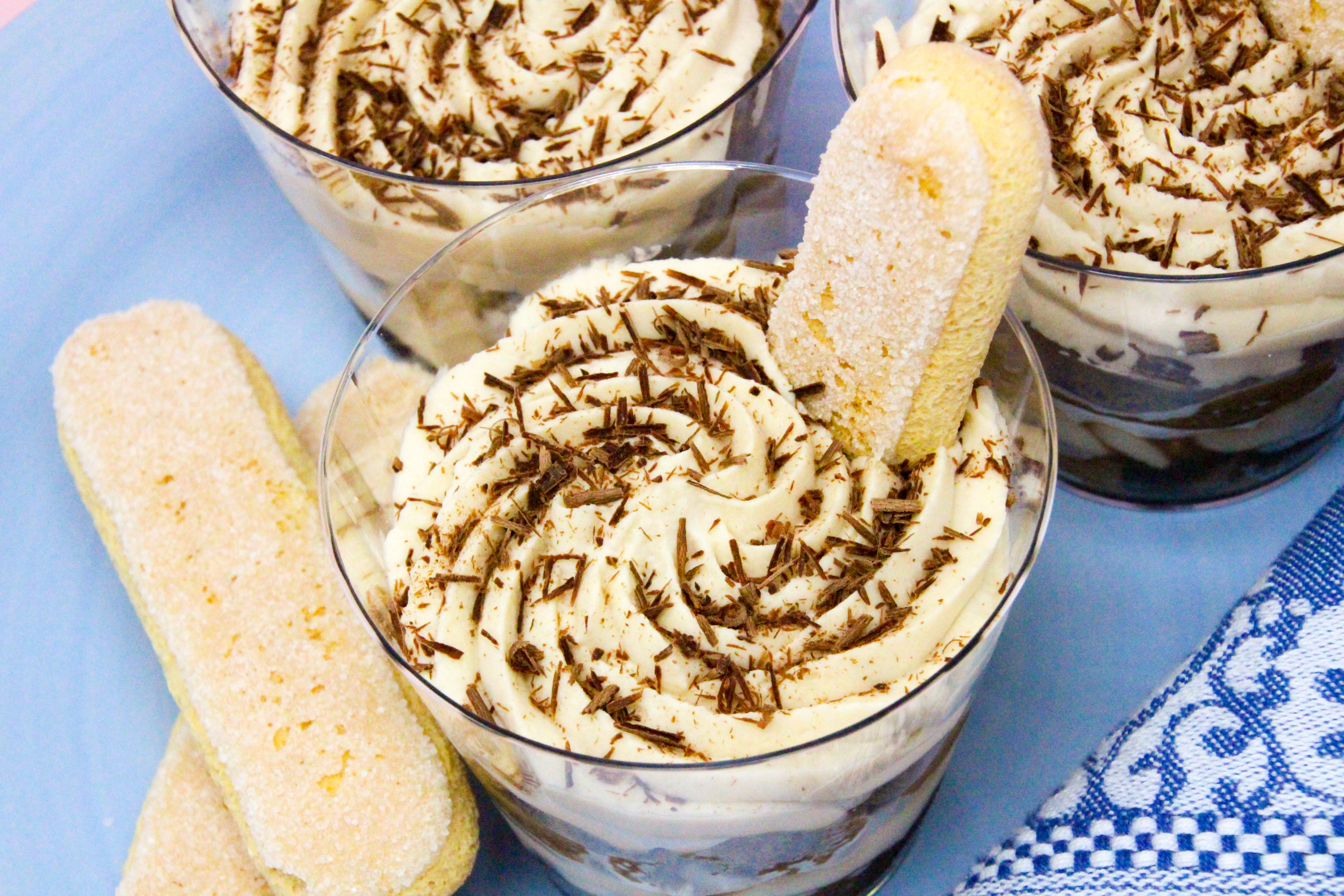 Amazon Synopsis
At the site of a fatal blaze, Val's boyfriend, a firefighter trainee, is shocked to learn the victim is known to him, a woman named Jane who belonged to the local Agatha Christie book club—and was rehearsing alongside Val's grandfather for an upcoming Christie play being staged for charity. Just as shocking are the skeletal remains of a man found in the freezer. Who is he and who put him on ice?
After Val is chosen to replace Jane in the play, the cast gathers at their house to get to work—and enjoy Grandad's five-ingredient parfaits—but all anyone can focus on is the bizarre real-life mystery. When it's revealed that Jane's death was due to something other than smoke inhalation, Val and Grandad try to retrace her final days. As they dig into her past life, their inquiry leads them to a fancy new spa in town—where they discover that Jane wasn't the only one who had a skeleton in the cooler . . .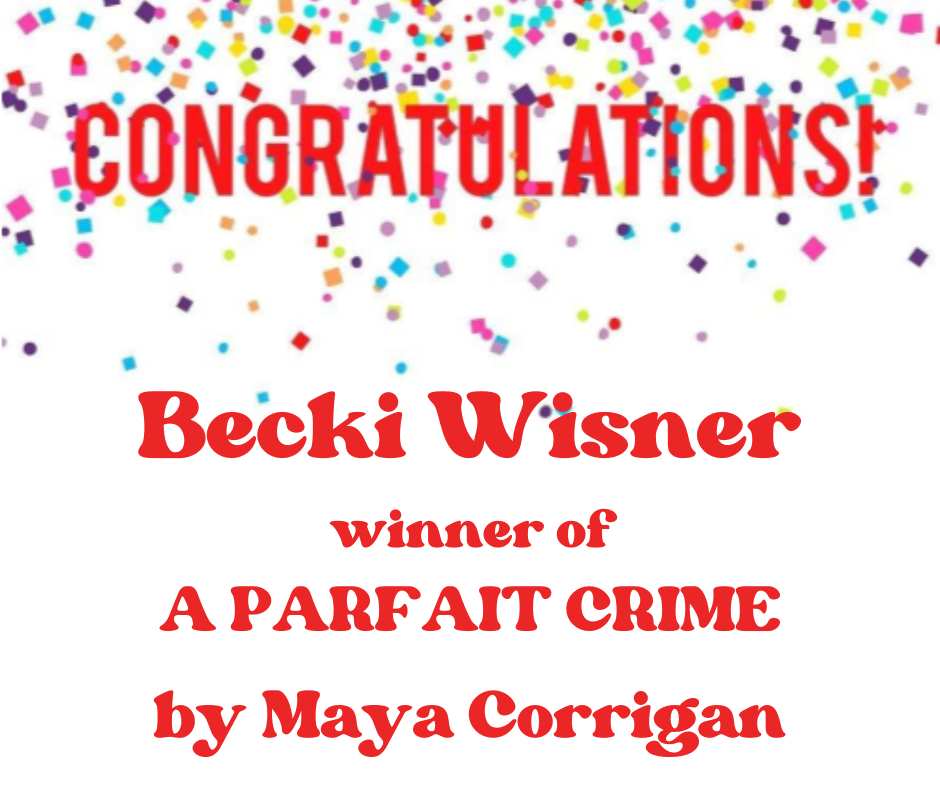 A special thanks to Maya Corrigan for providing a print copy of A PARFAIT CRIME. Contest ends November 1, 2023 at 11:59 pm PST and is limited to U.S. residents only. Please use the Rafflecopter box located below to enter. The winner will be announced on this page and on Cinnamon & Sugar's Facebook page, as well as notified by email (so check your spam folder!)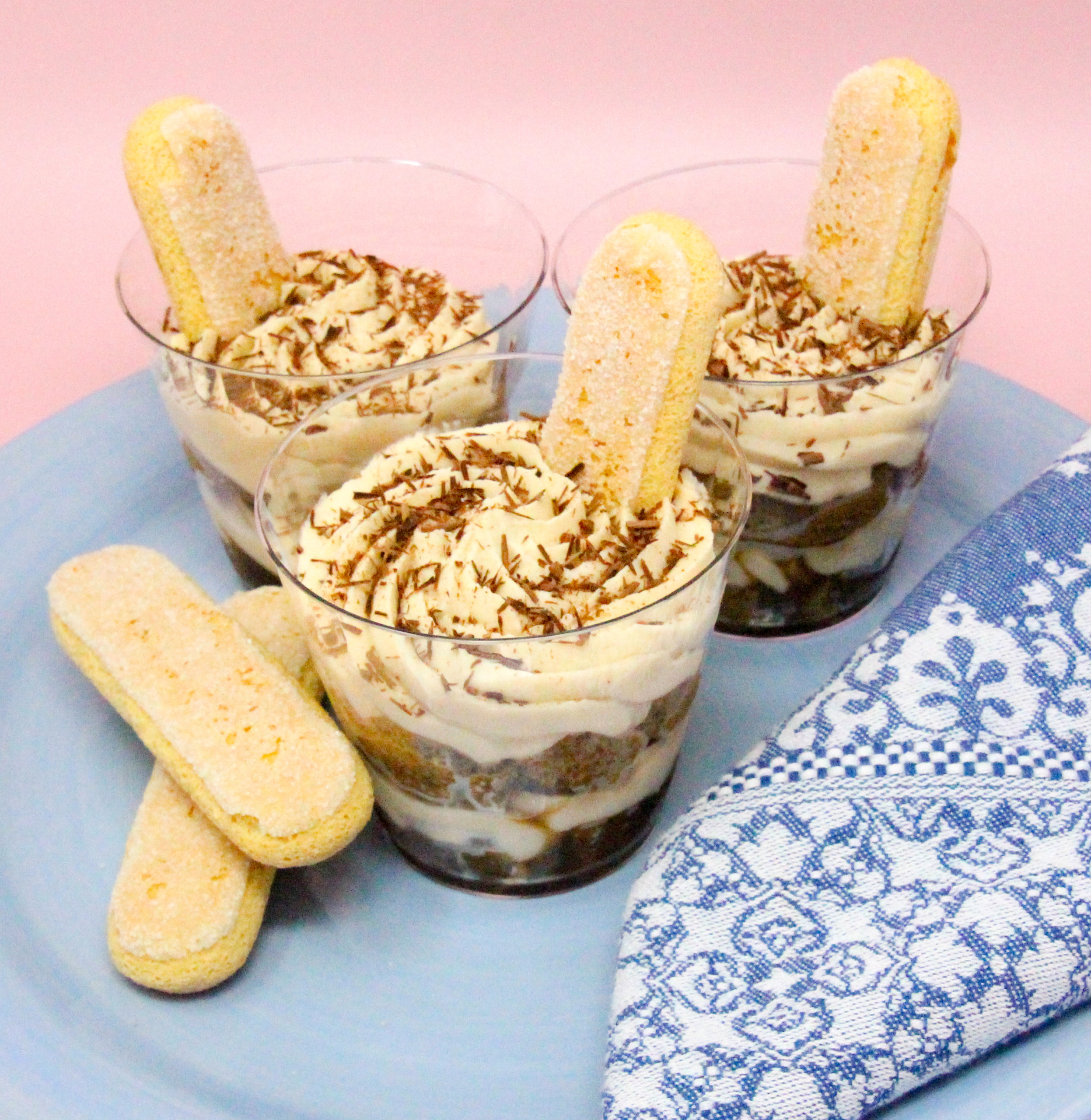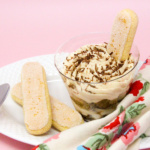 Tiramisu Parfait
Though tiramisu is usually made in a large pan, this recipe makes 6 to 8 individual servings for glasses, jars, or cups. The number of servings depends on the size of the cups or glasses.
Ingredients
1

cup

espresso or strong coffee, cooled

3/4

cup

cold heavy cream

8

ounces

mascarpone cheese

3

tablespoons

Kahlúa or coffee syrup

12

crunchy ladyfingers (1 package Savoiardi Italian ladyfingers)

Optional: Unsweetened cocoa powder or shaved chocolate for garnish
Instructions
Note:
The sweetness in this dessert comes from the liqueur or coffee syrup. If you leave out that ingredient or if you have a sweet tooth or usually drink sugared coffee, add 1/4 to 1/2 cup of confectioners' sugar to the cream when you beat it.
Prepare the filling:
Make the coffee and set it aside to cool.

Beat the cream in a small bowl (adding any sugar you want to include) until it forms stiff peaks. Set the cream aside.

Fold the whipped cream into the cheese mixture.
To assemble a parfait:
Cut one ladyfinger in half, dunk it quickly in the coffee, turning it once, and place it in the bottom of a glass. Add additional pieces of the ladyfinger as needed to cover the bottom of the glass. Spoon a layer of the cheese mixture over the ladyfinger.

Dunk another halved ladyfinger in the coffee and add it on top of the cheese mixture in the glass. Spoon another layer of cheese on top. If you have really tall glasses, you may need to add other layers. Always end with the cheese mix on top.

Repeat the assembly instructions for each parfait glass.

Refrigerate the parfaits for at least 4 hours. You can keep them in the fridge for as long as two days.

To make the parfaits prettier, you can add shaved chocolate or sifted cocoa powder on top before serving.
Cinnamon & Sugar's Notes:
I like using a pastry bag fitted with a star tip to pipe the cheese mixture layers.

My cheese layers were quite thick and as such, only had enough of the mixture to make 4 tiramisu parfaits.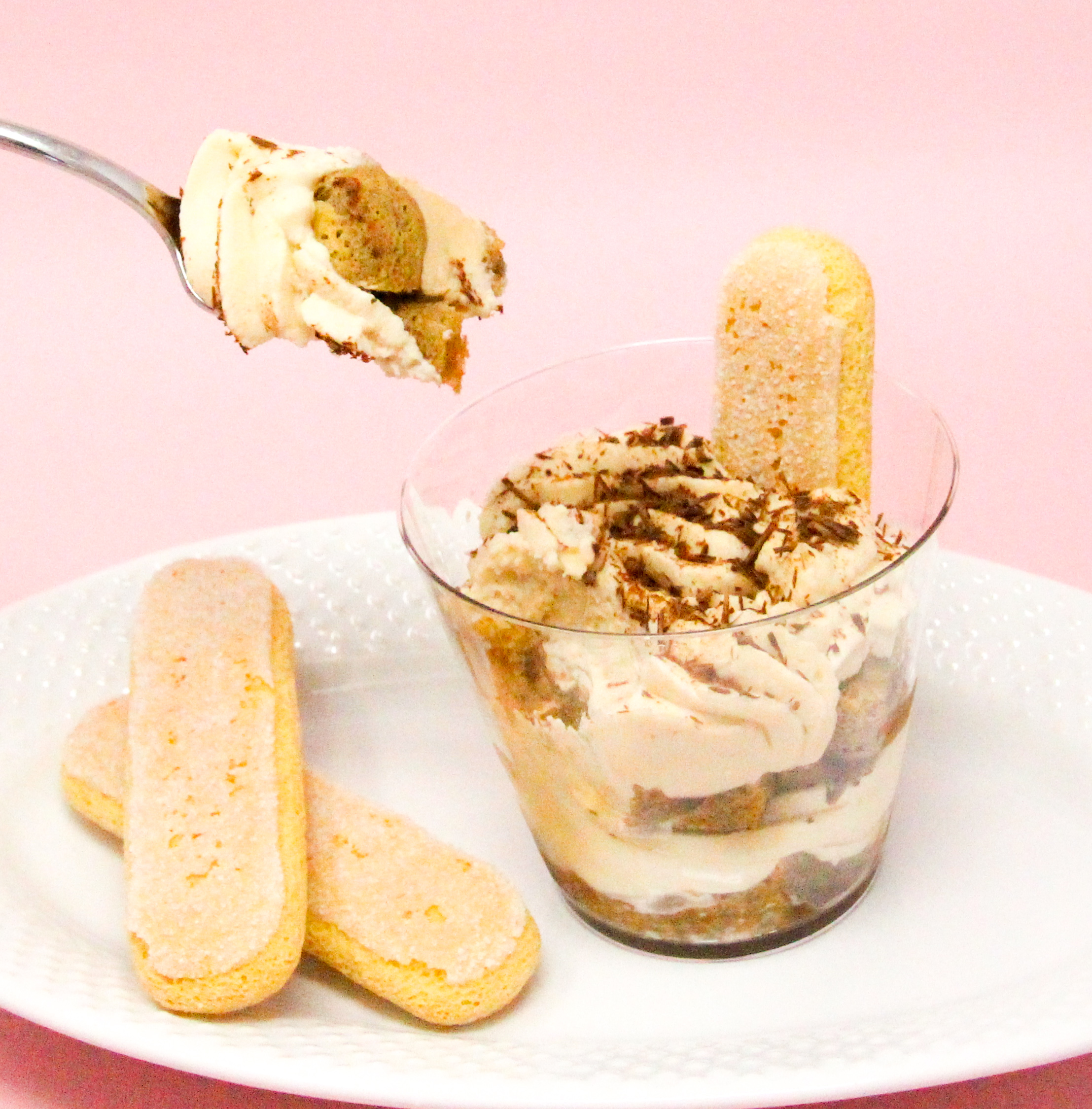 Pin to Pinterest: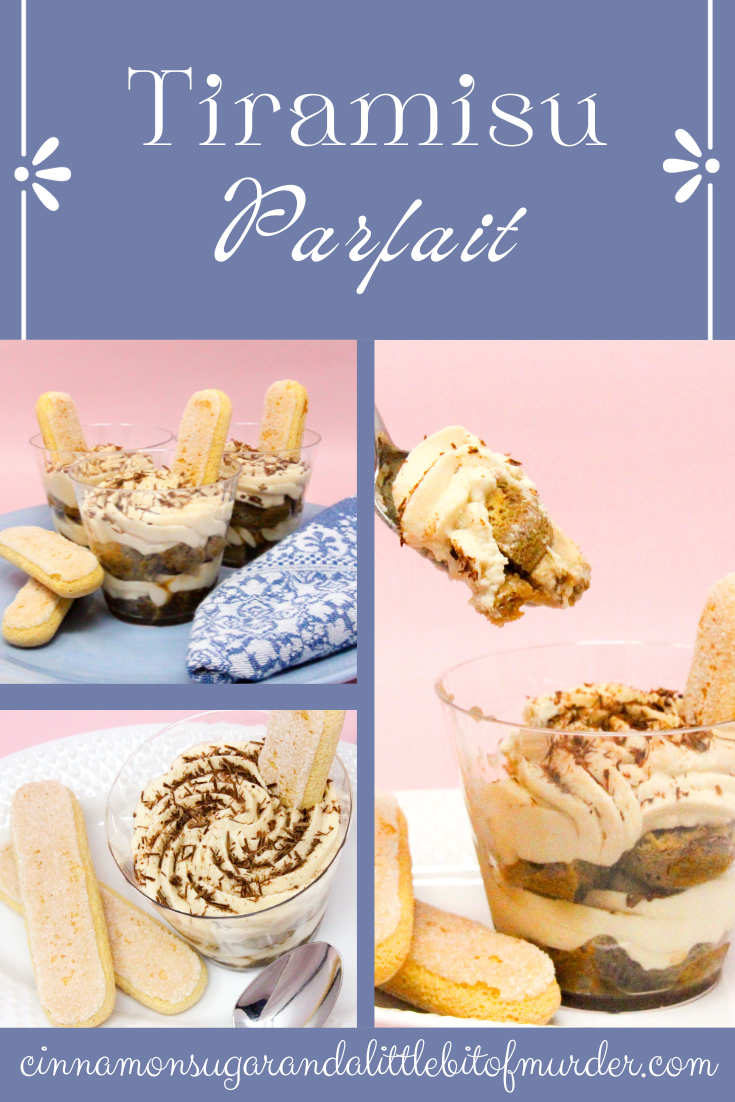 I was provided with an advance copy. All thoughts and opinions are my own.