STRAWBERRIED ALIVE is the fourteenth book in the Cupcake Bakery Mystery series by Jenn McKinlay. With action that starts right off the bat with a demanding bridezilla and then a random shooter taking a shot at Mel, this story kept me turning pages until I'd read the last word all in one sitting. It was such a pleasure catching back up with Fairy Tale Cupcake bakery owner, Mel. She's a newlywed, but that doesn't mean she's neglecting her hard-earned successful business. But with word going around that there's a shooter on the loose, with another murder victim, the local shop owners in Old Town Scottsdale turn their angst to evicting Mel and her crew from their midst. This book had a different feel than most of them. It examined community despair and an almost mob-like mentality that came from their deep-seated fears. Mel is eager to get to the bottom of the mystery, but Joe, and all the rest of the men in her life, from her uncle to her brothers-in-law, decide she needs protection. It became more of a group investigation rather than Mel and her best friend jumping in and saving the day. This is a well-plotted, page-turning read and I look forward to the next installment in this endearing series!
As with each book, you can always count on some scrumptious cupcake recipes. I was drawn to the Hummingbird Cupcakes for the tropical flavors with cream cheese frosting. The pineapple and bananas make these cupcakes extra moist and the pecans add just the right amount of crunch while the tangy cream cheese frosting is the crowning glory. These are so delicious you'll want to eat them morning, noon, and night… so if you skip the frosting you can call these muffins and eat them for breakfast!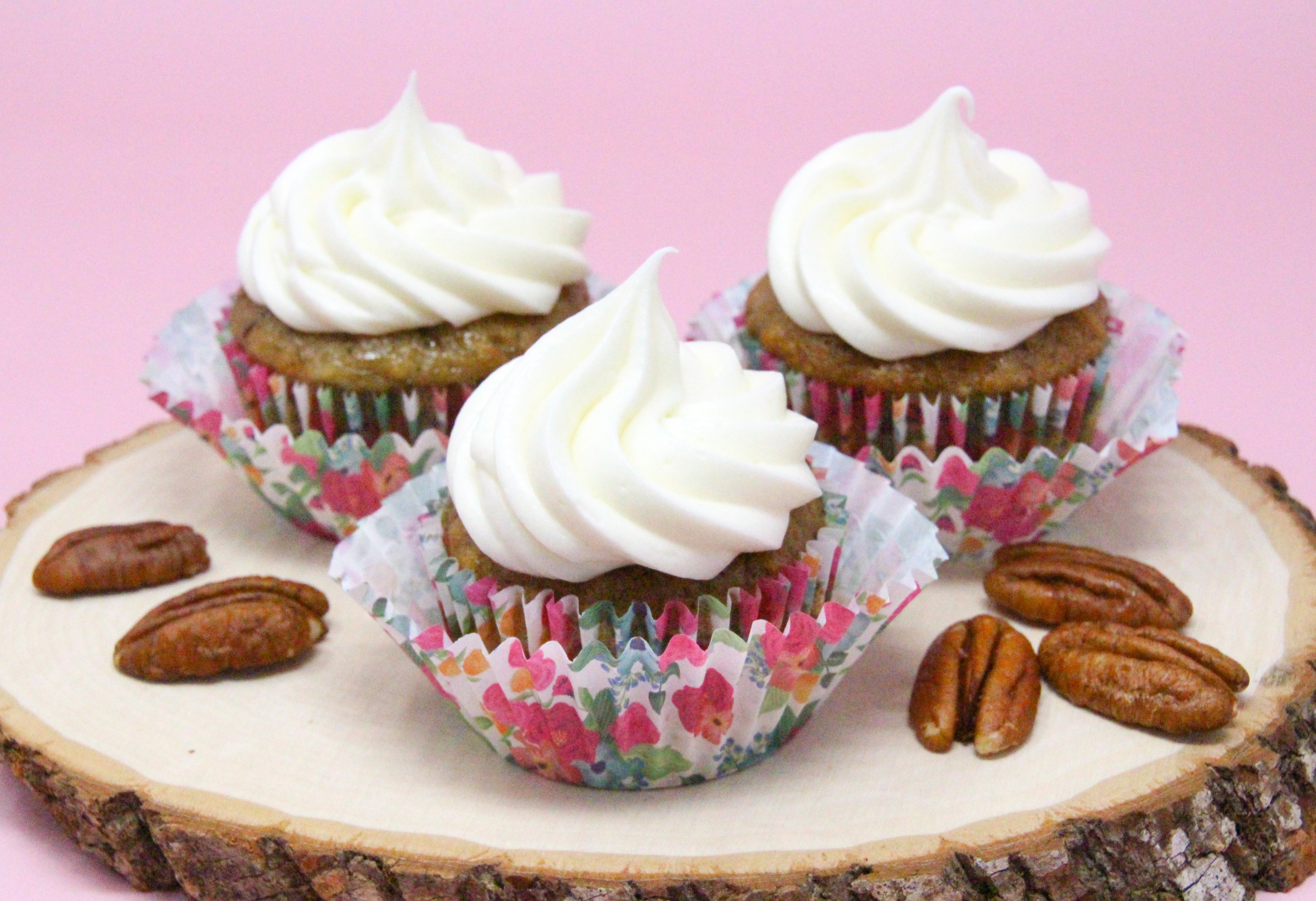 Amazon Synopsis
Life is smooth as buttercream at the Fairy Tale Cupcakes bakery, and newlyweds Mel and Joe are stopping to smell the flours. But things start to crumble one night when an unknown gunman takes a shot at Mel. Though the bullets miss their mark, the cupcake crew goes on high alert to figure out who would want to kill a small-town baker, and why.
When more business owners are attacked, things turn fatal, and locals begin to wonder if the killer could be one of their own. Every shop owner in town starts to fear it's only a matter of time before they too become victims of the mystery murderer. Despite the cupcake crew's superb baking skills, it will be anything but a piece of cake to catch the killer, as they try to prevent anyone else from being berried.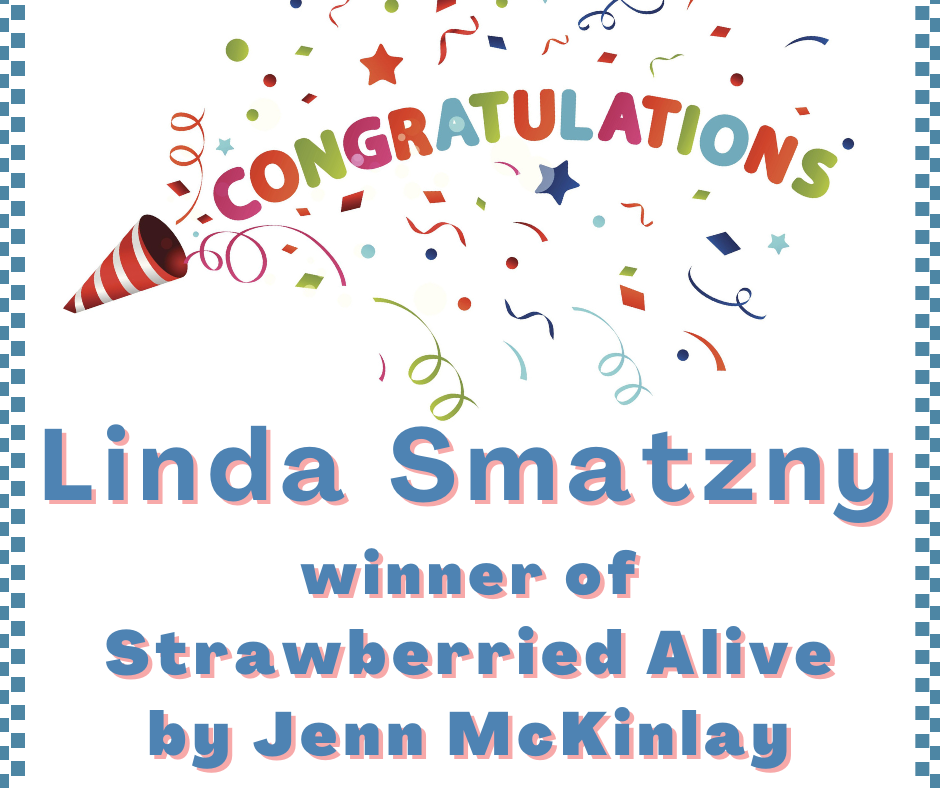 I had the pleasure of catching up with Jenn McKinlay at the Bouchercon conference in San Diego in early September. thanks to Berkley Publishing, I came home with a print copy of STRAWBERRIED ALIVE, which I'm happy to giveaway! Contest ends November 5, 2023 at 11:59 pm PST and is limited to U.S. residents only. Please use the Rafflecopter box located below to enter. The winner will be announced on this page and on Cinnamon & Sugar's Facebook page, as well as notified by email (so check your spam folder!)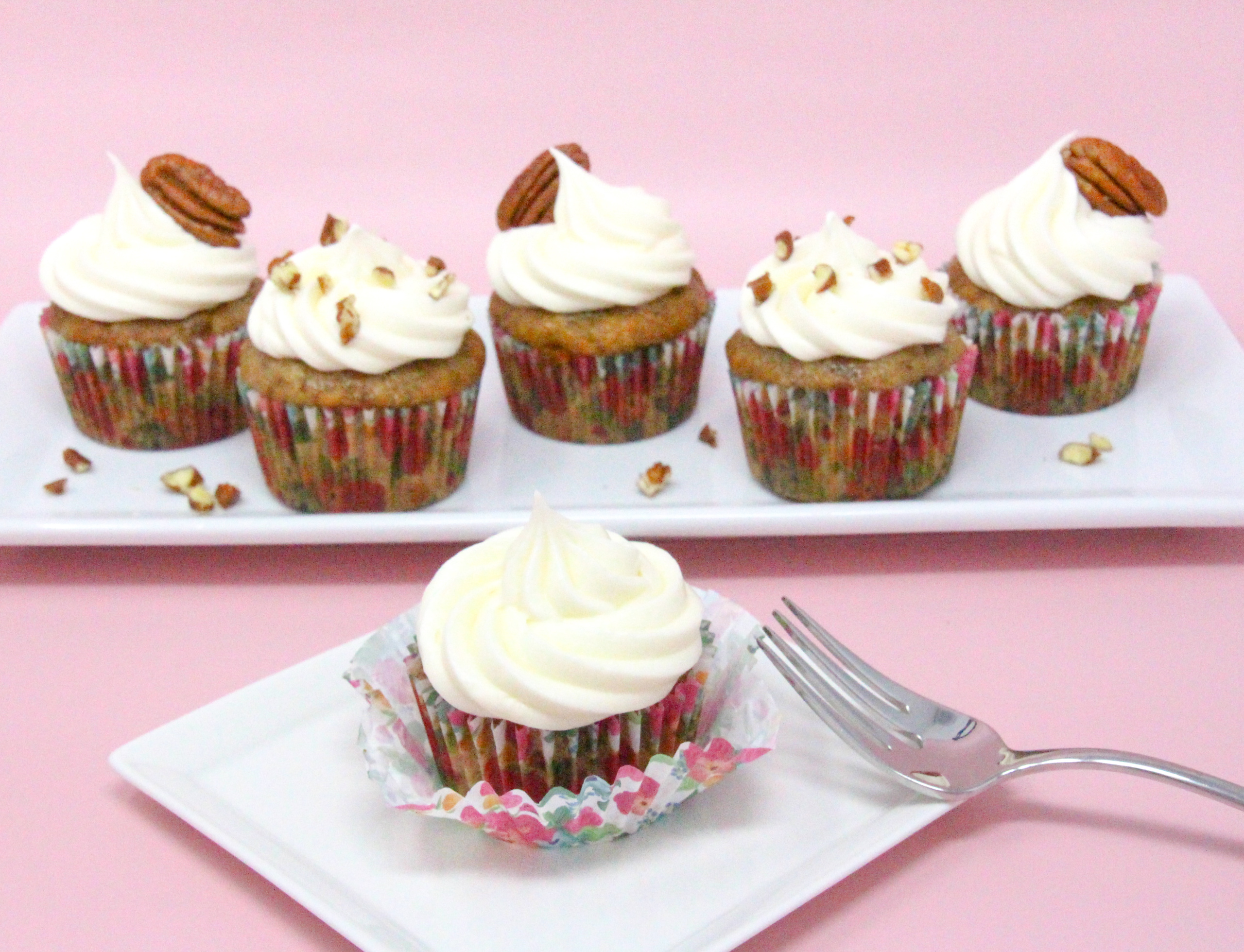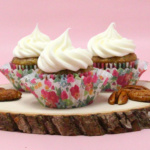 Hummingbird Cupcakes
A moist cake made with banana, pineapple, and pecans.
Makes 12
Ingredients
Cupcakes
3

ripe bananas

1-1/2

cups

all-purpose flour

3/4

teaspoon

baking soda

1

teaspoon

ground cinnamon

1/4

teaspoon

salt

2

eggs

1

cup

granulated sugar

1/2

cup

vegetable oil

1

teaspoon

vanilla extract

3/4

cup

canned crushed pineapple, drained

1/3

cup

coarsely chopped pecans
Cream Cheese Frosting
1/2

stick

unsalted butter, slightly softened

3

cups

powdered sugar

1

teaspoon

vanilla extract

1

8-ounce package cream cheese, room temperature
Instructions
Cupcakes
Preheat the oven to 325 degrees (F). Put 12 liners in a cupcake tin.

Using an electric mixer, puree the bananas in a small bowl and set aside.

Using a medium bowl, whisk together the flour, baking soda, cinnamon, and salt.

In a large bowl, using an electric mixer on medium speed, blend the eggs and sugar for 5 minutes, until creamy. Add the oil and vanilla, and mix for 2 more minutes until well combined. Slowly add the banana and pineapple, on low speed just until blended.

Using a spatula, fold in the flour mixture just until combined, then fold in the pecans.

Scoop the batter evenly into the cupcake liners.

Bake for 23 to 27 minutes, until a toothpick inserted in the center comes out clean. Cool completely on a wire rack before frosting.
Cream Cheese Frosting
Using an electric mixer, beat the butter on medium until smooth.

Add the sugar until the mixture has a crumbly texture. Add the vanilla and mix until fully incorporated.

Mix the cream cheese in thirds, beating until just smooth.

Frost completely cooled cupcakes.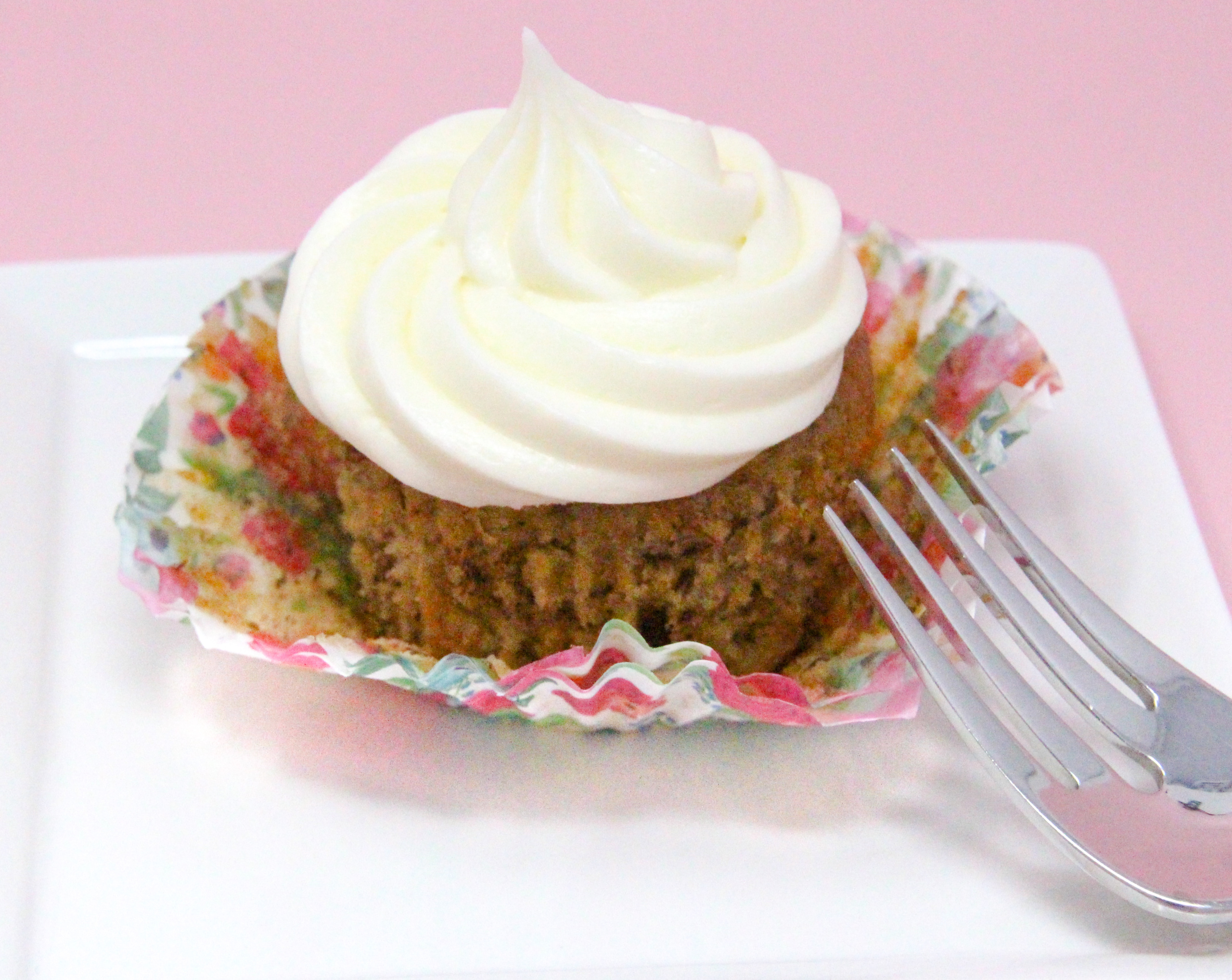 Pin to Pinterest: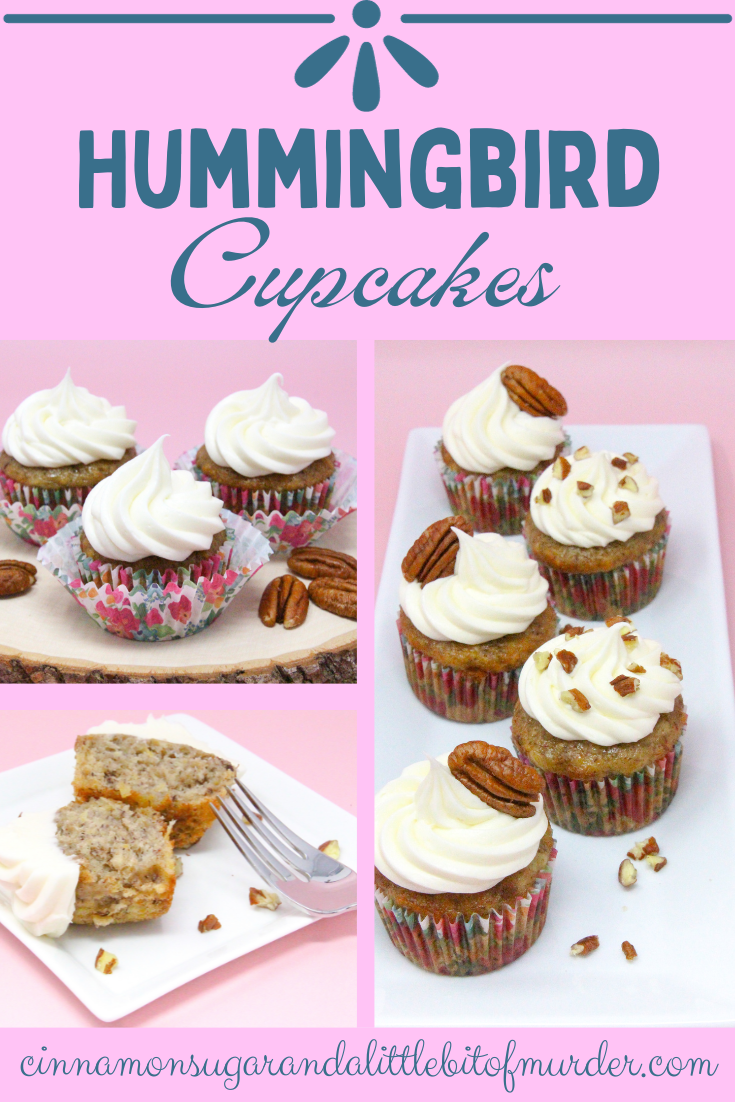 Check out Jenn's brand new release!
It's Christmastime, and this holiday season, things are heating up for the bakers at Fairy Tale Cupcakes, in the newest Cupcake Bakery Mystery from New York Times bestselling author Jenn McKinlay.
When up-and-coming singing sensation Shelby Vaughn arrives in town for two weeks of concert dates, she hires her old friend Angie and the rest of the bakery crew to supply cupcakes for the VIP guest lounge every night.
After overhearing Shelby in a heated argument with her manager, Mel is concerned, but she and the crew decide to make the best of their time working with the star. Just as the bakers fall into the rhythm of the job, Shelby's manager is found dead, clutching a bit of fabric from a Santa suit and a cupcake. With the bakery crew and Shelby's backup dancers all dressed in similar Santa costumes, it's impossible to say who is the killer. When all suspicions lead back to Shelby, Mel and Angie stand up for their friend, determined to prove her innocence before she's frosted for a crime she didn't commit.