ICING ON THE CASKET, the ninth book in the Cookies & Chance Mysteries by Catherine Bruns, is another heart-warming addition to an entertaining series! Protagonist Sally Muccio Donovan has finally achieved her heart's desire: married to her high school sweetheart and finally a mother to an adorable baby girl, nicknamed "Cookie". Not only that, her cookie shop, Sally's Samples, is successful and her baker/best friend, Josie, cranks out delicious treats to tempt the town. One of Ms. Bruns greatest strengths is creating characters that readers love to get to know and then follow as the stories unfold. Sally, her friends, and especially her close-knit family are people I enjoy spending several hours with and feeling like I'm a part of their antics. The author paints each scene with vivid words that make them come alive and I couldn't help but laugh out loud as Sally and her husband adjust to parenthood. I've also found Sally's father, Domenic Muccio, and his Father of Death blog quite humorous and I was pleased to see that this newest book gives him a larger role.
When Domenic's good friend, Eddie, (a funeral home owner) disappears and is subsequently found murdered, her father can't help but pull Sally into finding out what happened despite her promise she'd steer clear of murderers. Honestly I've been a bit squeamish about mothers getting involved in investigations and putting themselves and their children at risk for violence. However, Ms. Bruns does an admirable job of writing an exciting read yet not overstepping the boundaries of what makes me uncomfortable. The investigation takes Sally, her father, and her best friend into the funeral home realm and let me tell you, I had no idea there were so many undertaker and funeral puns and jokes! This humorous approach to finding the killer lightened the scenes and kept me entertained as I turned the pages, without taking a pause, until I'd read the very last word!
With Sally's Samples taking center stage and with Josie baking tempting cookie treats, it's a natural fit for delectable cookie recipes to be included at the back of the book. I had the pleasure of creating not only a cookie recipe for Ms. Bruns to use, but baking and designing the casket cookies that were used on the cover of the book! In past stories, Domenic has commissioned Josie to create casket cookies to help promote his Father of Death blog. In ICING ON THE CASKET the funeral home has decided the casket cookies are a good marketing tool to offer at funeral receptions. Thanks to an ample stock of cookie cutters on Amazon, I was able to find the perfect one to make… although unlike Father of Death, I think I'll save this design for Halloween, which made me think of autumn, which made me think of apples and apple cider. I ended up creating a Spiced Apple Sugar Cookie recipe which relies on packets of spiced apple cider mix to give it a unique taste. These cookies ended up being so popular with my taste testers that they asked for the recipe long before the book (and this blog post) came out. Of course you can use your own cookie cutters or simply cut into squares or triangles instead. No matter the shape, these tasty treats are worth sharing whatever season it is!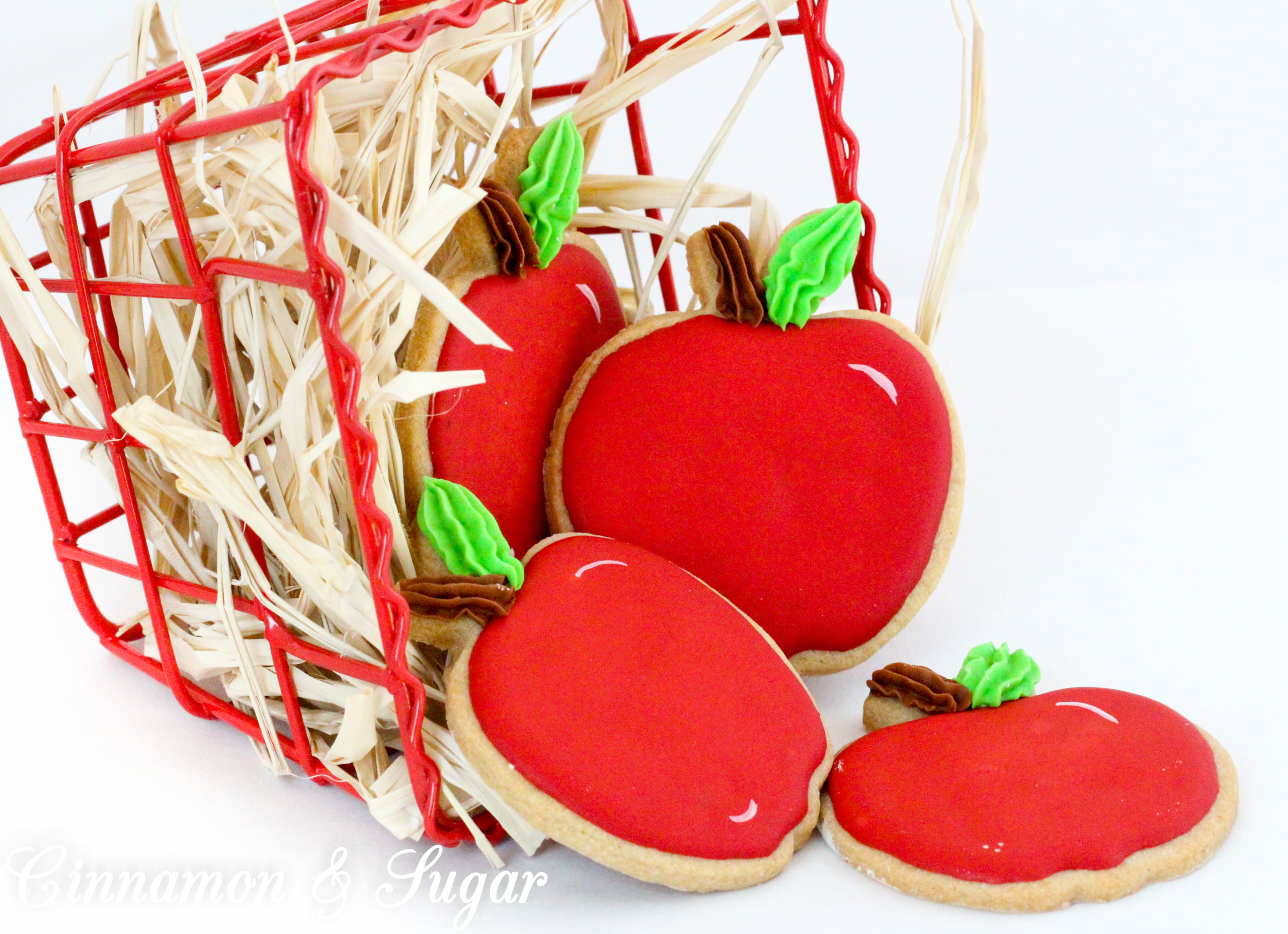 Amazon Synopsis
Full-time baker and sometime sleuth Sally Muccio finally has everything she's always wanted—a beautiful baby, loving husband, and a thriving business. Now that she's a mother, Sal has vowed she'll stay out of future murder investigations. But when her eccentric father's friend, mortician Eddie Phibbins, is found dead in one of his own caskets, Sal's father begs her to help find the killer.
With their famous coffins cookies in hand, Sal and her best friend Josie "undertake" the process of questioning mourners and employees at the funeral home, hoping for a lead to Eddie's killer. Between a recently fired hearse driver, resentful family members and a wacky, love-struck makeup artist there's no shortage of suspects. Once again, Sal's snooping has attracted the attention of a killer, and her good intentions may have only succeeded in digging herself an early grave…
A special thanks to Catherine Bruns for providing one lucky winner with their choice of print or an e-book copy of ICING ON THE CASKET! Print limited to U.S. residents. Contest ends Wednesday, May 13, 2020 at 11:59 pm PST. Please use the Rafflecopter box located below to enter. The winner will be announced on this page and on Cinnamon & Sugar's Facebook page, as well as notified by email (so check your spam folder!)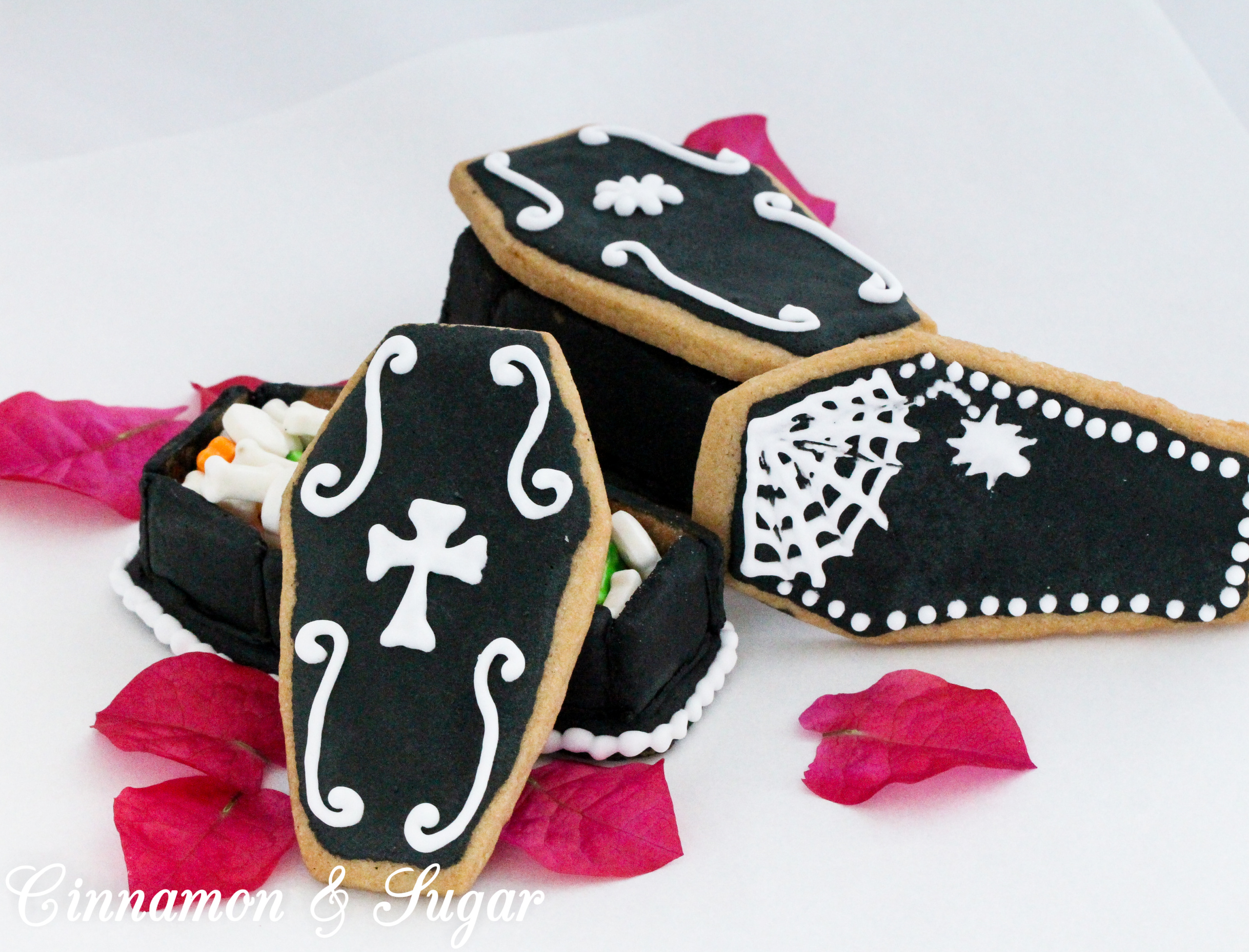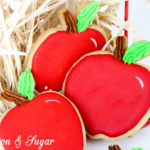 Spiced Apple Sugar Cookies
Ingredients
1

cup

unsalted butter, room temperature

1/2

cup

brown sugar

1/2

cup

granulated sugar

1

egg, room temperature

2

teaspoons

vanilla extract

3

(0.74 oz.) packets spiced apple cider mix (e.g. Alpine brand)

3

cups

(14.4 oz.) all-purpose flour

1/2

teaspoon

baking powder

1/2

teaspoon

cinnamon

1/2

teaspoon

salt
Instructions
With an electric mixer, cream together the butter, brown sugar, and granulated sugar until fluffy.

Beat in the egg, then mix in the vanilla and spiced apple cider packets.

In a medium-sized bowl, whisk together the flour, baking powder, cinnamon, and salt. Gradually add to the sugar and butter mixture and mix until incorporated.

Divide the dough in half and wrap each portion in plastic wrap. Refrigerate for 1 hour.

Lightly sprinkle work surface with flour and roll out dough to about 1/4-inch thickness. If dough is too hard, allow to sit at room temperature for 15 minutes. Cut out desired shapes and place on a parchment-lined baking sheet.

Refrigerate cut-out shapes while the oven preheats to 375 degrees (F).

Bake cookies at 375 degrees (F) for 9 - 11 minutes, just until the edges turn golden-brown.

Allow the cookies to cool on the baking sheet for 5 minutes, then remove to a wire rack and cool completely before decorating.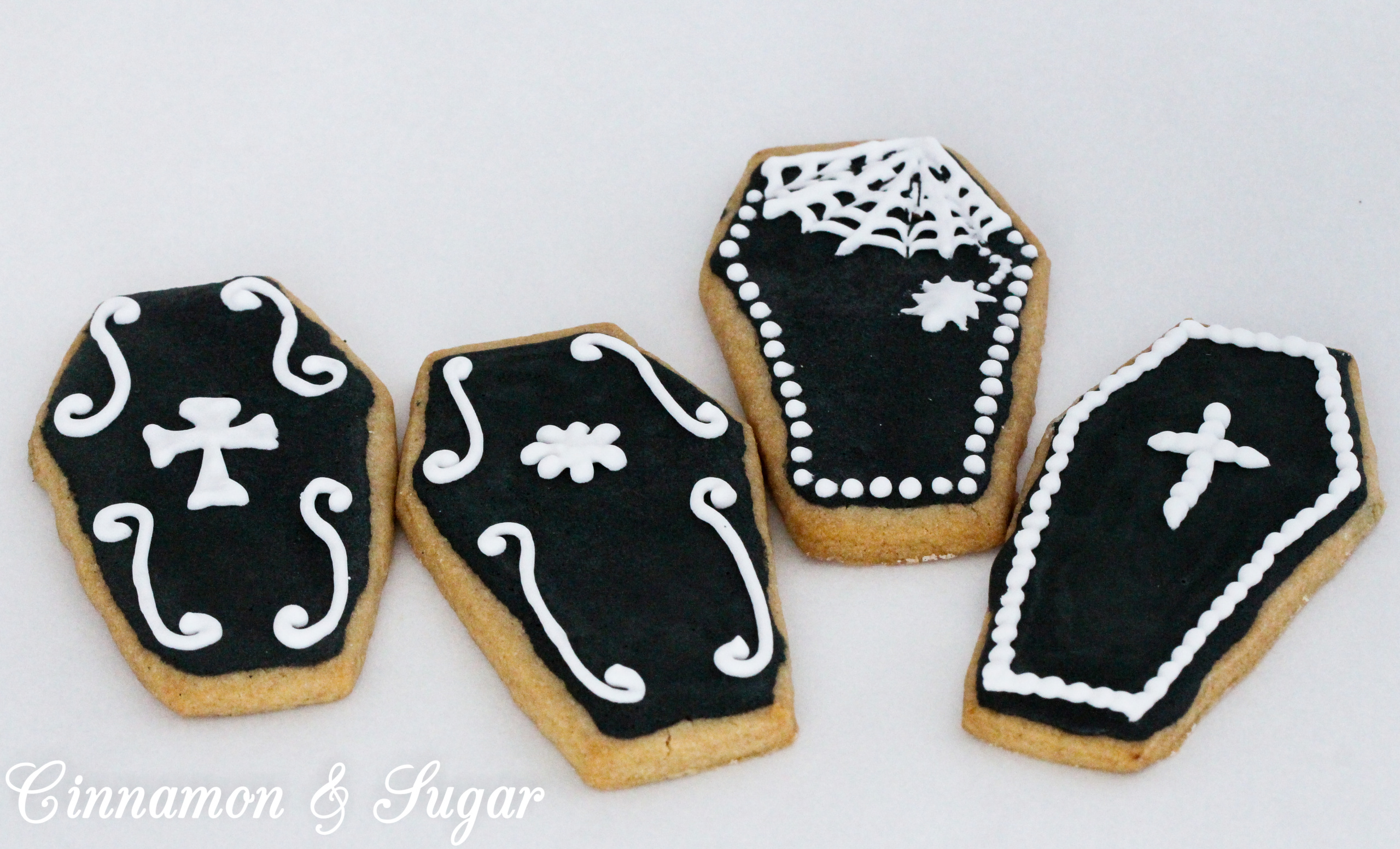 Pin to Pinterest: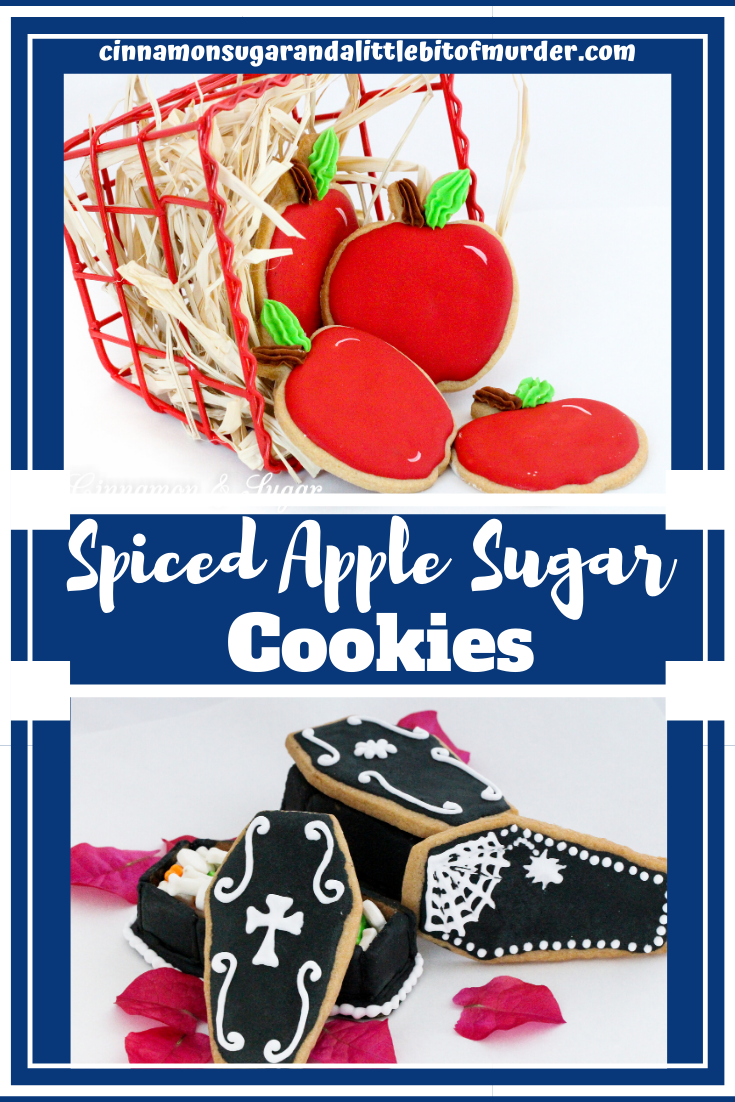 If you receive my blog post via email you will need to visit my website to view the video.
I was provided an advance copy. All thoughts and opinions are my own.