A DEADLY INSIDE SCOOP, the first book in the Ice Cream Parlor Mysteries by Abby Collette, is a sweet start to a brand new cozy series! The reader is introduced to protagonist Bronwyn "Win" Crewse and her close-knit family, including her grandfather, Pop Pop. I'm always thrilled to find books that feature families that care for each other and support each other without a lot of angst going on. While Pop Pop may have some quirks that might annoy the family, he's super close to his granddaughter and I loved how he bonded with her over her desire to clear her father's name after the murder takes place. Ms. Collette also creates a cast of supporting characters with quirky sidekicks for the protagonist. While they, at times, could be a bit over the top, it did provide some humorous moments as Win's amateur investigation unfolds. I greatly enjoyed the way she and her friends based their investigation on fictional television and book characters, ones easily recognizable to readers.
The author effectively used the murder of the man who had cheated Win's family many years previous, to introduce backstory without slowing down the plot or detracting from the central theme. As Win delves into the victim's life she finds almost everyone in town had reasons to extract revenge for his past crimes so there are suspects galore. With a surprising reveal that includes some heart-pounding action, I found I never had the killer on my radar at all. I also enjoyed that the author takes the time to wrap up all the threads of the subplots without leaving readers hanging. I look forward to reading the next book in this yummy series!
With Win creating so many delectable ice cream flavors for her family's ice cream shop in the book, be prepared to crave ice cream. Or better yet, make a batch from one of the recipes at the back of the book and enjoy it while reading A DEADLY INSIDE SCOOP! Despite it not being fall, I couldn't pass up the chance to make Chagrin Falls Pumpkin Spice Ice Cream. Oh my… it surpassed my expectations and I really didn't want to share even a spoonful with anyone else! Luscious and creamy, this frozen concoction has the perfect balance of pumpkin and spices so that one doesn't overwhelm the other. Ms. Collette provides several helpful tips to creating the best ice cream and her directions are concise yet easy to follow. Once I devoured my share of the ice cream (in the end I couldn't not share with my granddaughters) I wondered why I don't make ice cream more often. It was easy to make and the results were yummier than what you can purchase at the grocery store, especially since pumpkin spice ice cream is a seasonal item. I'll be making this again… right after I make the other recipes in the book since they all sound equally fantastic!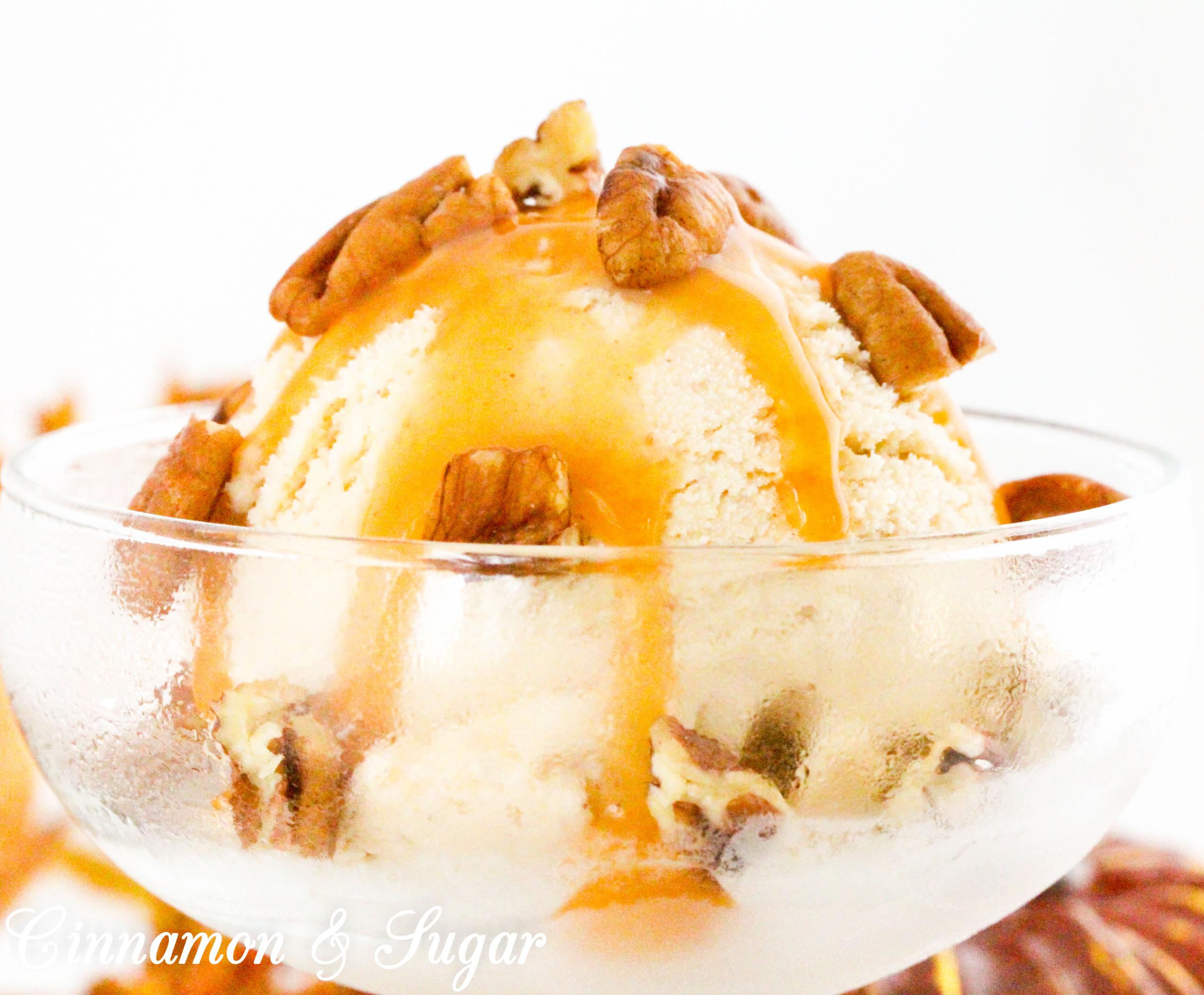 Amazon Synopsis
Recent MBA grad Bronwyn Crewse has just taken over her family's ice cream shop in Chagrin Falls, Ohio, and she's going back to basics. Win is renovating Crewse Creamery to restore its former glory, and filling the menu with delicious, homemade ice cream flavors—many from her grandmother's original recipes. But unexpected construction delays mean she misses the summer season, and the shop has a literal cold opening: the day she opens her doors an early first snow descends on the village and keeps the customers away.
To make matters worse, that evening, Win finds a body in the snow, and it turns out the dead man was a grifter with an old feud with the Crewse family. Soon, Win's father is implicated in his death. It's not easy to juggle a new-to-her business while solving a crime, but Win is determined to do it. With the help of her quirky best friends and her tight-knit family, she'll catch the ice cold killer before she has a meltdown…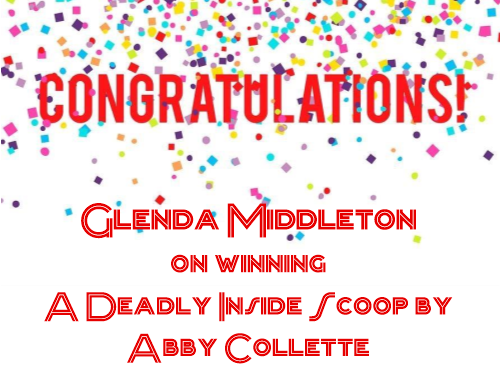 A special thanks to Abby Collette for providing a signed print copy of A DEADLY INSIDE SCOOP! Contest ends Sunday, May 17, 2020 at 11:59 pm PST and is limited to U.S. residents only. Please use the Rafflecopter box located below to enter. The winner will be announced on this page and on Cinnamon & Sugar's Facebook page, as well as notified by email (so check your spam folder!)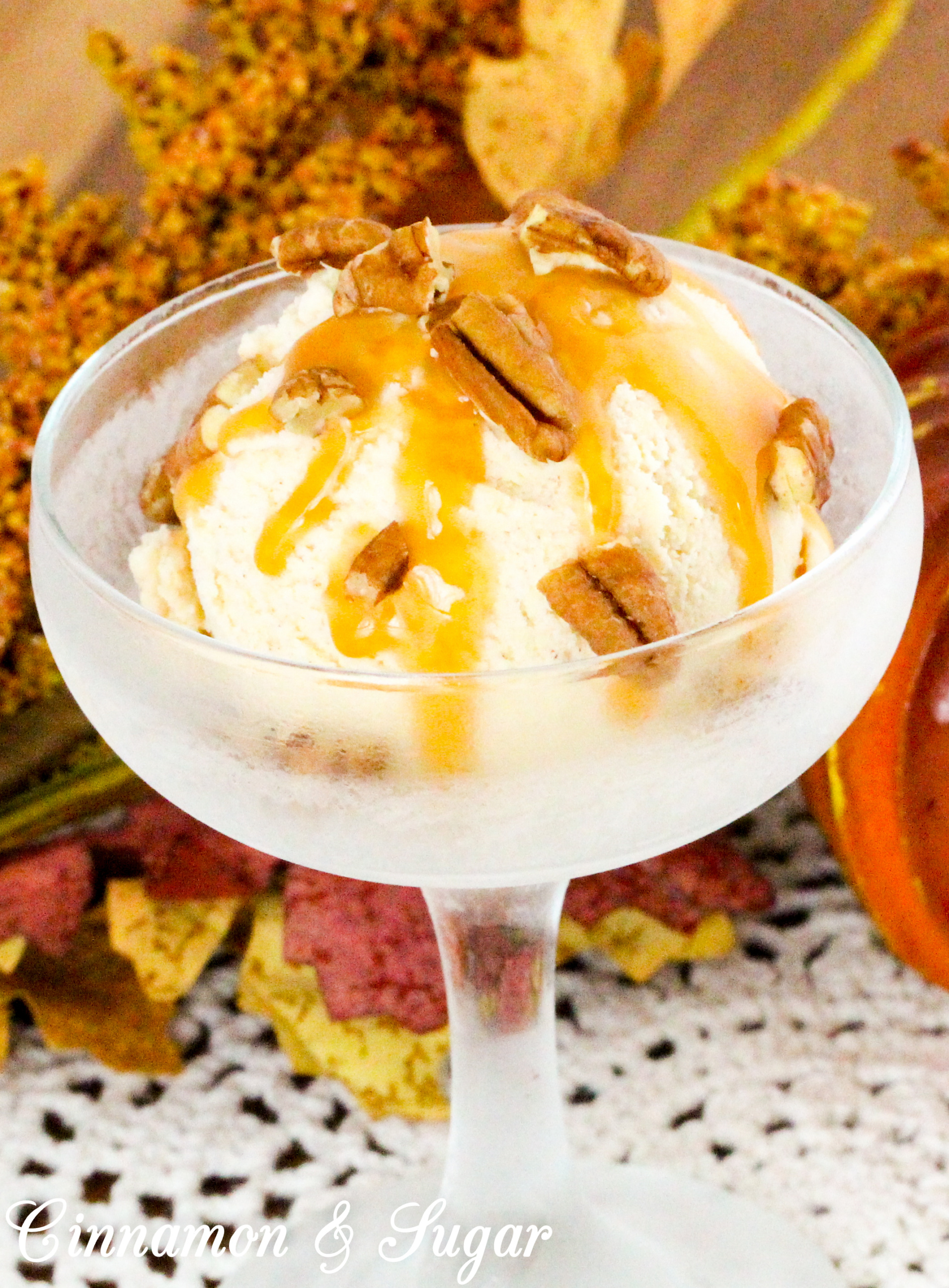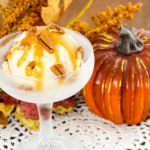 Chagrin Falls Pumpkin Spice Ice Cream
Ingredients
2/3

cup

pumpkin puree (not pumpkin pie filling)

1

teaspoon

ground cinnamon

1/2

teaspoon

ground ginger

1/8

teaspoon

ground nutmeg

1/8

teaspoon

ground cloves

1-3/4

cups

milk

2

cups

heavy cream

3/4

cups

sugar

1

teaspoon

vanilla extract
Instructions
In a large bowl, mix the pumpkin puree with the cinnamon, ginger, nutmeg, and cloves.

Add the milk, heavy cream, sugar and vanilla to the bowl, and then beat using an electric mixer until the mixture becomes smooth, about two minutes.

Pour the mixture into an ice-cream maker and churn until the consistency of soft-serve ice cream.

Place in a covered freezer-safe container for at least two hours.
Crewse Creamery Ice Cream Tips
You don't need to an ice cream machine, but if you do use one, be sure to follow the manufacturer's instructions. If you don't use a machine, remember to use whipped cream to create a better texture. It'll take a little longer for your mixture to freeze properly, but it'll be fine. Just check on it every couple of hours and give it a good stir.

If you use an ice-cream maker, never pour your warm (or even room-temperature) base into your ice cream machine. A base that isn't chilled prior to going into your ice-cream maker won't freeze. The colder, the better!
Cinnamon & Sugar's Notes
I thought the perfect garnish for this delectable ice cream was salted caramel sauce and toasted pecans!
Pin to Pinterest:
If you receive my blog post via email you will need to visit my website to view the video.
I was provided an advance copy. All thoughts and opinions are my own.