DEEP FRIED REVENGE, the fourth book in the Farm-to-Fork Mysteries by Lynn Cahoon, is another strong addition to a highly enjoyable series! The protagonist, Angie Turner, is co-owner of the County Seat restaurant with her best friend, Felicia. Their banter with the restaurant employees is pure entertainment and I greatly appreciate the way they treat each and every one of them as family. Thrown into the mix in this newest release is a runaway teen, Bleak (I know, a sad, sad name…). Angie and her team show their true worth as they take the girl into their midst and show her heartwarming kindness and help create a stable life for the girl. One of Ms. Cahoon's greatest strengths is character development for all of the players in the book. It helps the reader connect to and feel invested in the story as it unfolds. Not only are the human characters well-developed, but the animal characters also have their individual personalities, like Dom, the adorable St. Bernard, Precious the goat, and Mabel the chicken. Their antics adds a layer of humor to the book.
In addition to fun characters, Ms. Cahoon writes a compelling mystery set at the Boise, Idaho fair. The reader is treated to the sights, sounds, smells, and especially tastes of the setting with the author's vivid descriptive passages. Taking place at the fair is a Restaurant Wars / Top Chef type of competition. Since I love watching those types of shows, I found it entertaining reading about Angie's participation in the multi-day event and about all the work that goes into preparing for that kind of contest. But the fun and games comes to an end when one of the chefs competing is poisoned after winning the first round and another chef falls gravely ill after winning the second round. Tantalizing clues are sprinkled throughout the book as Angie starts asking questions and the author adds twists and turns to keep the reader guessing. Ms. Cahoon writes a roller coaster worthy ending that had me sitting on the edge of my seat until I'd read the very last page.
One of the things I admire about the Farm-to-Fork Mystery series is the downhome food served at the County Seat. Ms. Cahoon writes such enticing descriptions of the delectable dishes it makes me want to call for a reservation. She does include a family recipe at the back of the book and I was anxious to try her recipe for Shepherd's Pie. This is comfort food at its purest! Rich browned beef and some veggies are smothered with creamy mashed potatoes, then baked. I appreciated the ease of preparing the dish and my family appreciated the tasty heartiness. Shepherd's Pie is especially appealing on a chilly winter evening when you're craving something warm and comforting!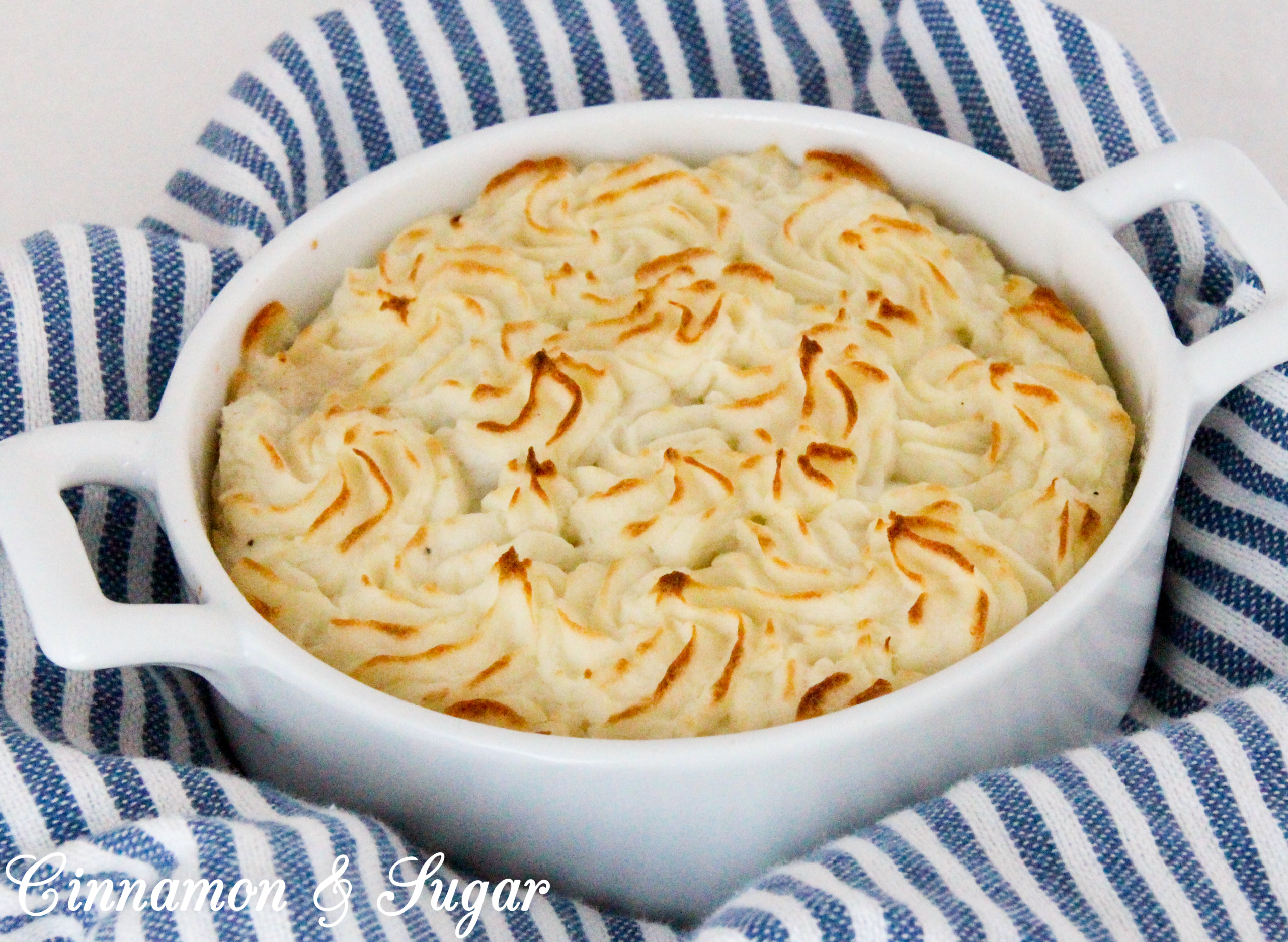 Amazon Synopsis
Angie Turner is all prepped to face Boise's culinary best when she enters her restaurant, The County Seat, into a big State Fair challenge. Instead, she gets dunked into a new murder investigation after a killer starts scrapping her competition . . .

The Idaho State Fair is in full swing and chefs are lining up to enter Boise's Best Restaurant contest, including Angie and her County Seat crew. They might be the hometown favorite, but the competition is steeper than a funhouse floor. And when a top contender is felled following a heated confrontation over a corn dog recipe, winning suddenly becomes a matter of life or death. With a foul foodie on the prowl, it's up to Angie to dig into the case and put a murderer on ice.
A special thanks to Lynn Cahoon for providing an e-book copy of of DEEP FRIED REVENGE! Contest ends Sunday, April 26, 2020 at 11:59 pm PST. Please use the Rafflecopter box located below to enter. The winner will be announced on this page and on Cinnamon & Sugar's Facebook page, as well as notified by email (so check your spam folder!)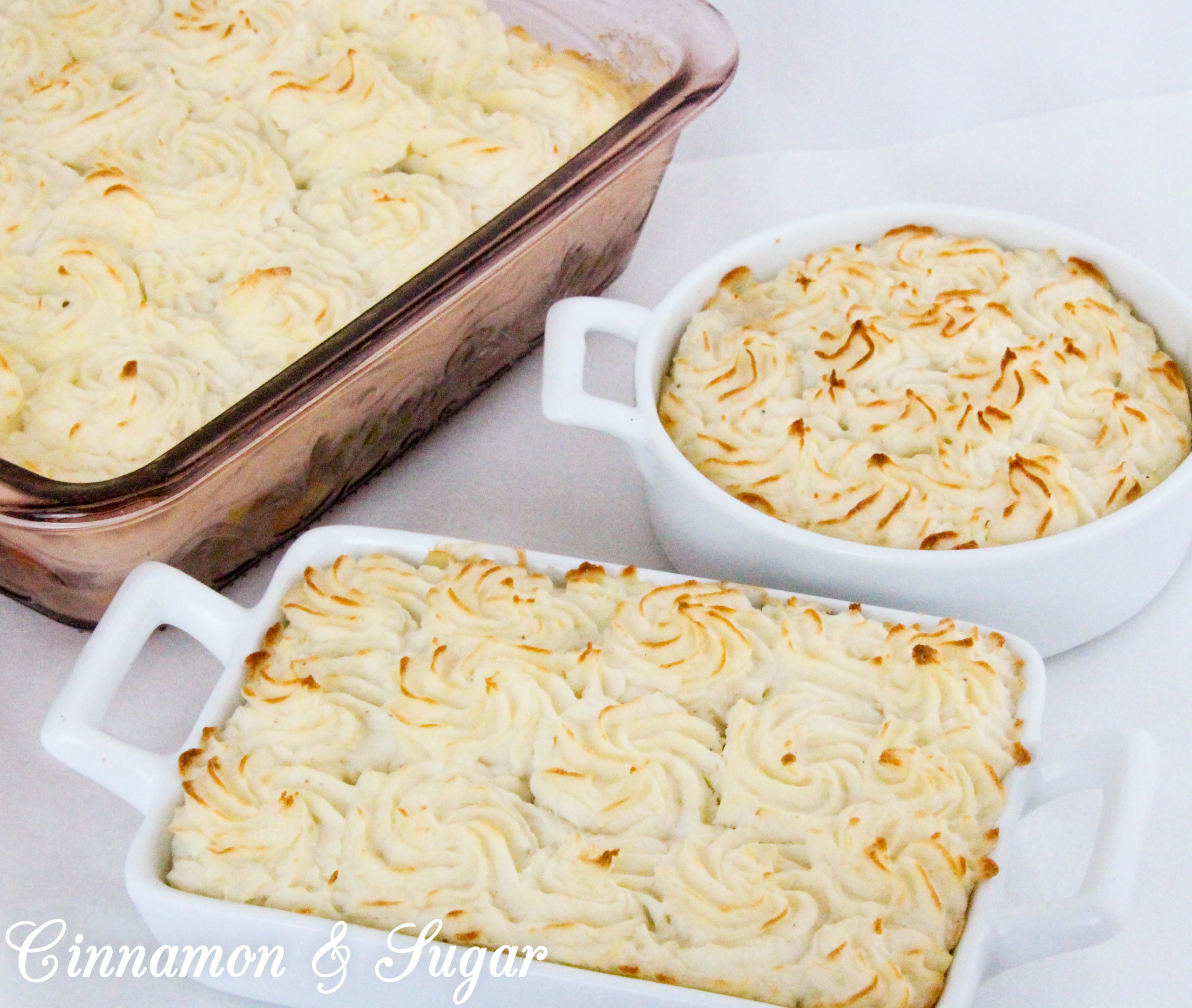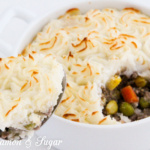 Shepherd's Pie
I do love weekday meals that don't take forever to make, yet taste like you slaved away in the kitchen. This recipe is one of those meals. My version of Shepherd's Pie. To save even more time you can can use the refrigerated mashed potatoes found at most groceries. Or to make it lower in carbs, use mashed cauliflower. So, so good and filling for a chilly winter night!
Enjoy,
Lynn Cahoon, Author
Ingredients
Topping
4

large russet potatoes

2

tablespoons

(1/4 cube) butter

1/4

cup

milk

1/2

cup

sour cream

Salt/pepper to taste
Meat Mixture
1

chopped onion

1

teaspoon

garlic powder (or 2 crushed cloves)

1/2

teaspoon

thyme

1-1/2

pounds

ground beef

12

ounces

frozen mixed veggies

2

tablespoons

flour

2/3

cup

beef broth
Instructions
Preheat oven to 400 degrees (F).
Topping
Peel and boil potatoes until soft, then drain and mash with the butter, milk, sour cream, salt, and pepper.
Meat Mixture
Fry the onion, garlic, and thyme over medium heat for five minutes. Add in and brown the ground beef.

When beef crumbles, add in the frozen mixed veggies and cook for 5 minutes.

Sprinkle the flour over the mixture and stir so it coats the hamburger.

Add the beef broth and cook down for 5 minutes.

Place meat mixture in a shallow baking pan. Spread mashed potatoes over the top of the meat mixture and put in the oven for 20 minutes.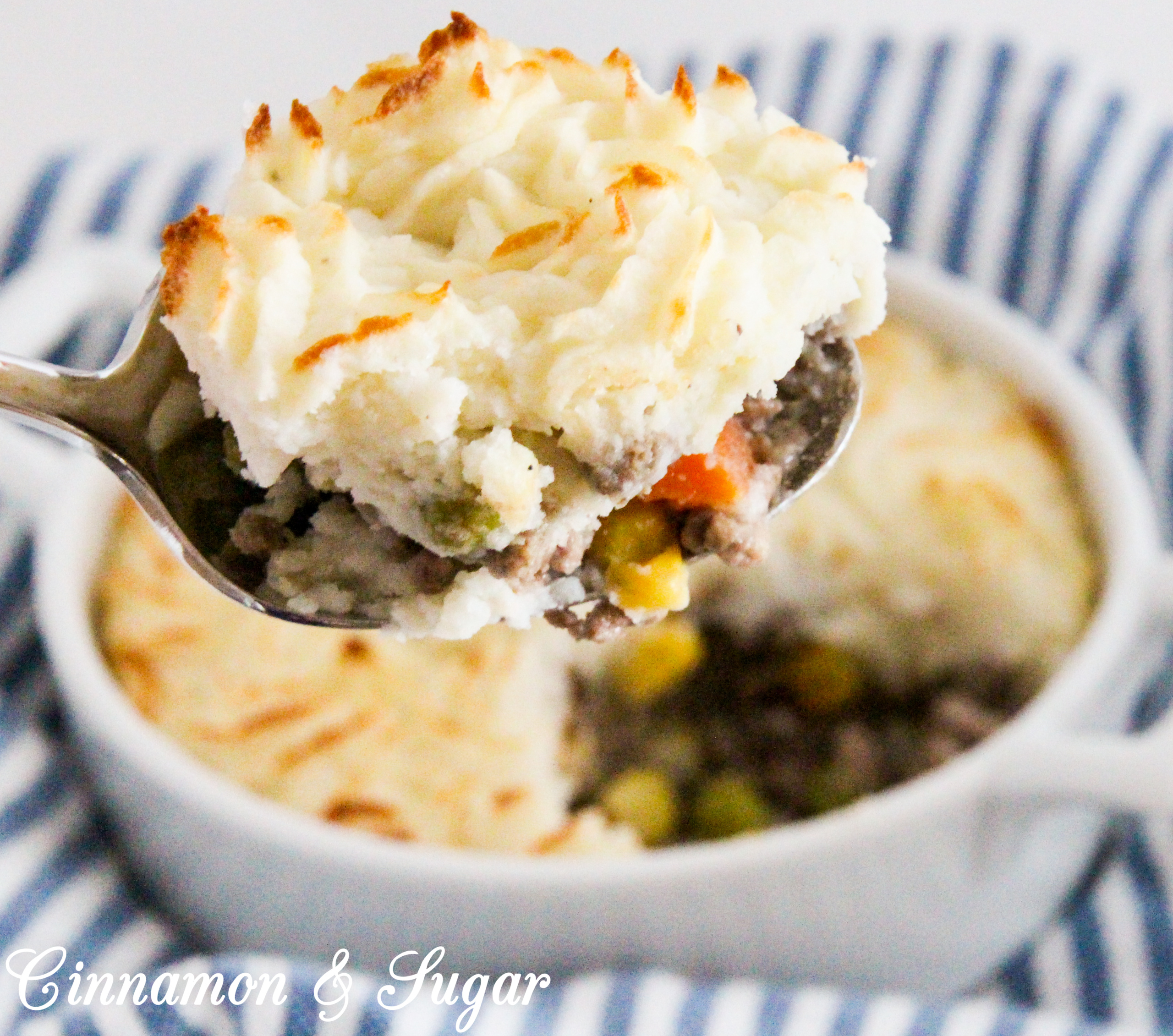 Pin to Pinterest: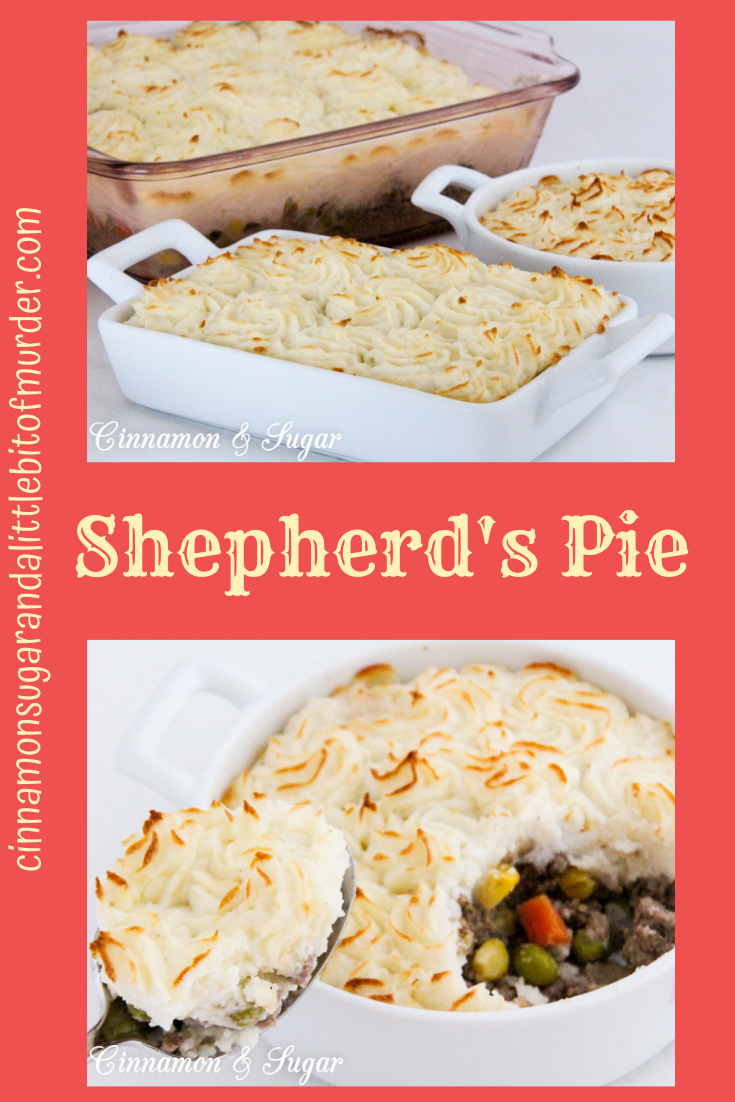 If you receive my blog post via email you will need to visit my website to view the video.
I was provided an advance copy. All thoughts and opinions are my own.