REVENGE IS SWEET is the first book in brand new Vintage Sweets Mystery series by Kaye George. The reader is introduced to Tally Holt and her delectable shop, Tally's Olde Tyme Sweets, and her best friend Yolanda Bella, owner of Bella's Baskets. This is one of the very few cozy mysteries in which there are two protagonists with alternating points of view. I found that it was an effective way to impart information that wouldn't appear from a single point of view. That said, I wasn't expecting it and it took me awhile to become accustom to the switch between the two protagonists. It might have been easier to follow had the sections been labeled with the protagonist's name other than the asterisks used, since the switches occurred mid-chapter. (Since I read an advance copy perhaps this has been corrected in the final version.)
The vintage candy shop setting is oh so delicious, appealing to my sweet tooth, and I enjoyed the descriptive language used. I felt like the characters weren't quite as developed as they could be but given that this is a short and sweet read, I'm hoping we'll get to know Tally and Yolanda better in the second book. This first story was a nice introduction and a good set up for future installments. The murder mystery starts off fairly early but when another murder takes place, the stakes prove to be even higher for both Tally and Yolanda. There are plenty of suspects and the author writes a hair-raising finale that gives me hope the second book in the series will find its stride.
Tally makes so many delectable vintage candies and treats for her shop from recipes handed down from her grandmother. I drooled over the yummy descriptions and could practically smell the sugar cooking and the chocolate melting! I'm enthralled by recipes that have survived for generations and have been passed down. Ms. George includes her homemade Twinkie recipe which is oh so much yummier than those plastic-wrapped things sold at mass market grocery and convenience stores. Tender, golden cake, luscious creamy filling, and a batch that's large enough to eat several pieces yourself and still have plenty to share with family and friends!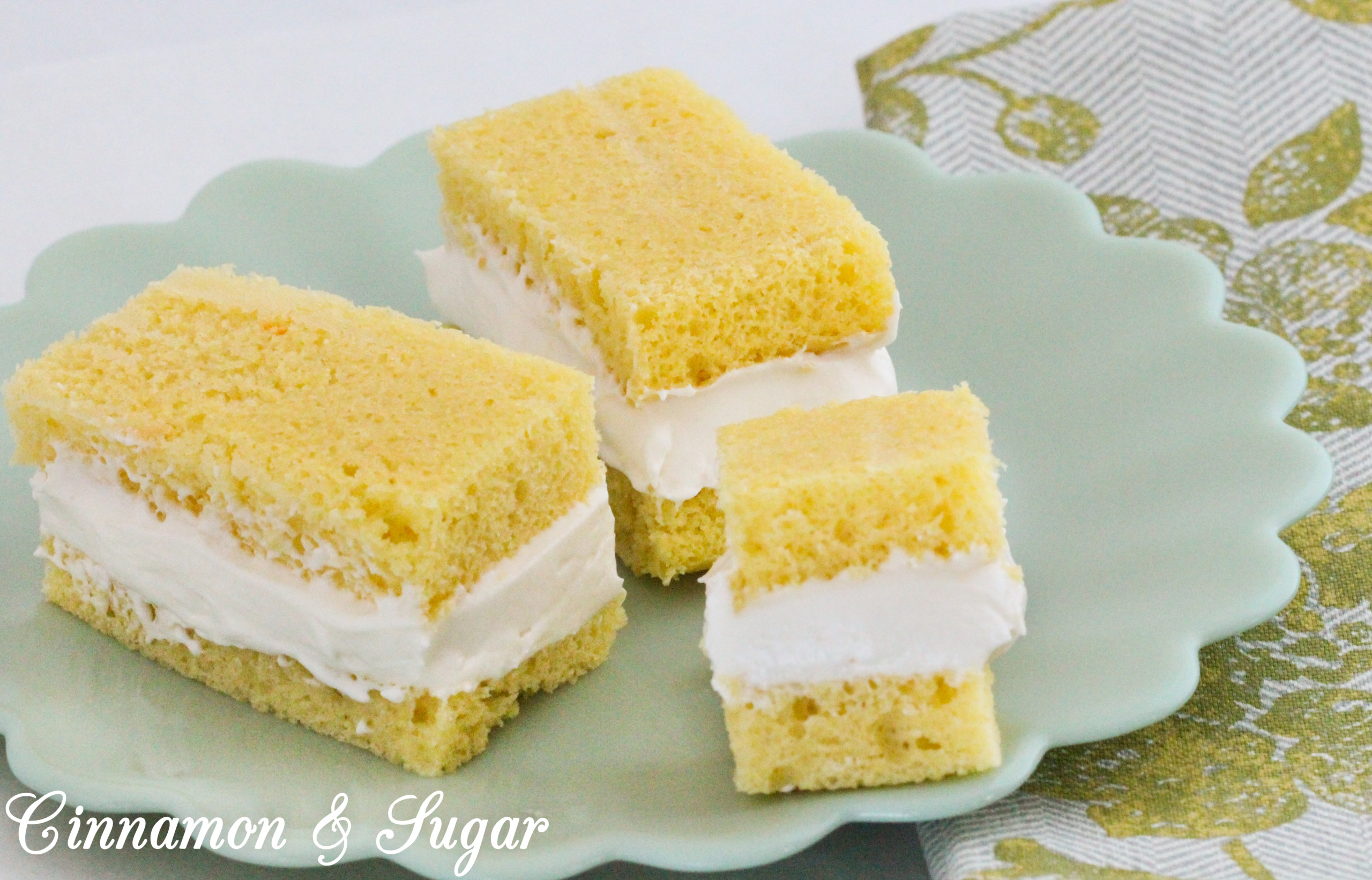 Amazon Synopsis
Tally Holt has poured her heart, soul, and bank account into Tally's Olde Tyme Sweets, specializing in her grandmother's delicious recipes. Tally's homemade Mallomars, Twinkies, fudges, and taffy are a hit with visiting tourists—and with Yolanda Bella, the flamboyant owner of Bella's Baskets next door. But both shops encounter a sour surprise when local handyman Gene Faust is found dead in Tally's kitchen, stabbed with Yolanda's scissors.
The mayor's adopted son, Gene was a handsome Casanova with a bad habit of borrowing money from the women he wooed. It's a sticky situation for Yolanda, who was one of his marks. There are plenty of other likely culprits among Fredericksburg's female population, and even among Gene's family. But unless Tally can figure out who finally had their fill of Gene's sweet-talking ways, Yolanda—and both their fledgling businesses—may be destined for a bitter end . . .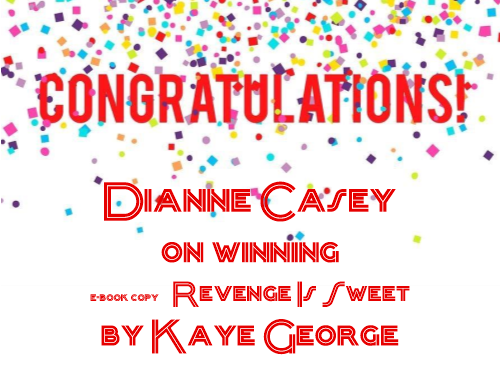 A special thanks to Kaye George and Lyrical Press for providing an e-book copy of of REVENGE IS SWEET! Contest ends Sunday, April 19, 2020 at 11:59 pm PST. Please use the Rafflecopter box located below to enter. The winner will be announced on this page and on Cinnamon & Sugar's Facebook page, as well as notified by email (so check your spam folder!)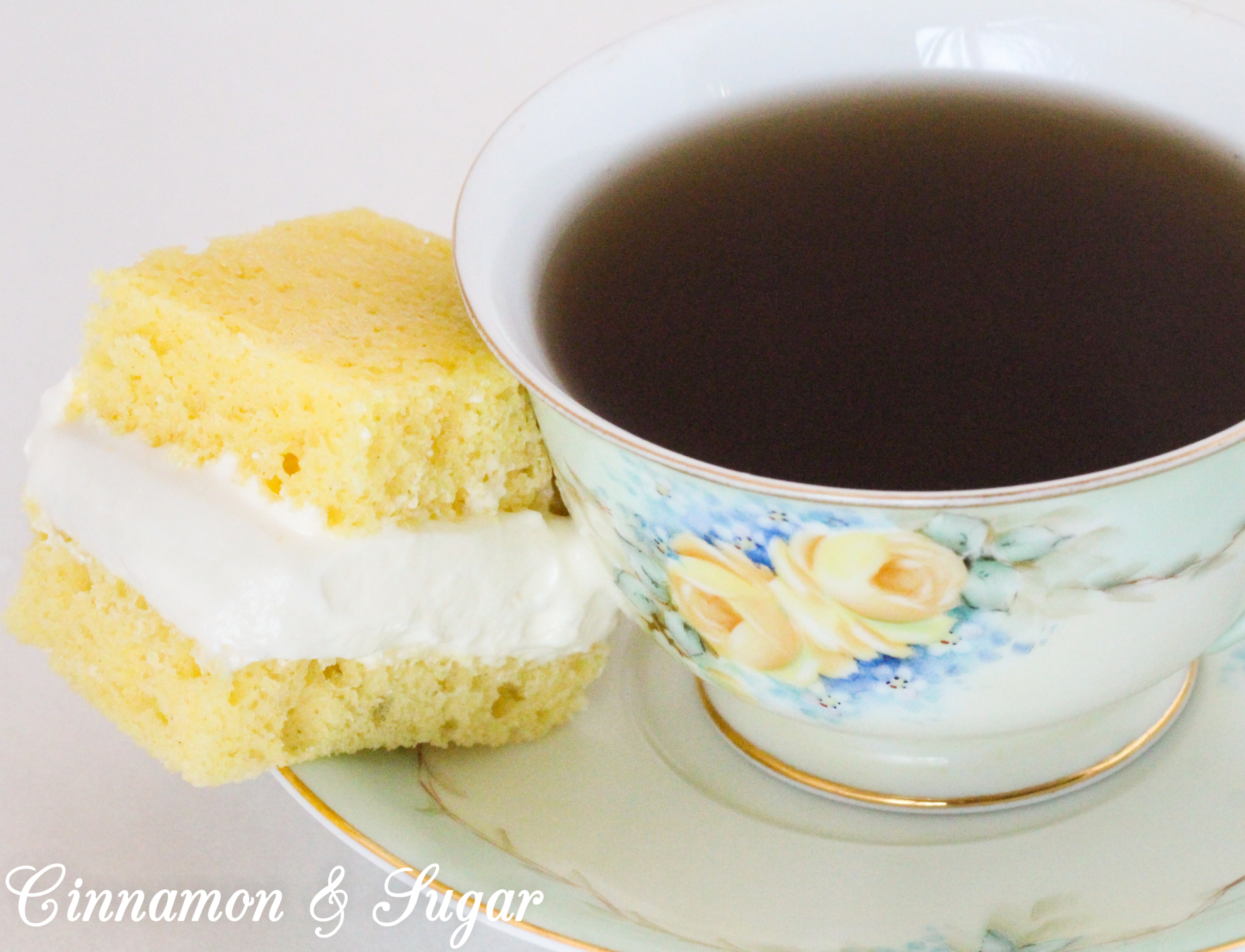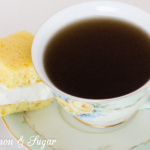 Twinkies
Ingredients
Cake:
4

eggs

1/2

cup

butter, melted and cooled to room temperature

1

box

instant vanilla pudding mix

1

boxed yellow cake mix

1

cup

water
Filling
1/2

cup

butter, room temperature

1

(8 oz.)

package cream cheese, room temperature

5

cups

confectioners' sugar

1

(8 oz.)

container frozen whipped topping, thawed

1

teaspoon

vanilla extract
Instructions
Preheat oven to 350 degrees (F).
Make the cake portion first:
Beat the eggs, add the butter and mix well.

Add vanilla pudding mix, boxed cake mix, and water and stir well. Batter will be thick.
Bake the cake portion:
Grease and flour two 10"x15" jelly roll pans, or line with parchment paper and grease.

Pour half the batter into each prepared pan and spread.

Bake 15 - 20 minutes or until toothpick comes out clean.
Next make the filling:
Mix butter and cream cheese. Sift the confectioners' sugar and add.

Add whipped topping and vanilla and stir.
Combine:
After the cakes are cooled, spread the filling on one layer.

Place the second layer on top.

If you don't eat these right away, you can wrap them in plastic and store them in the freezer. They're good cold!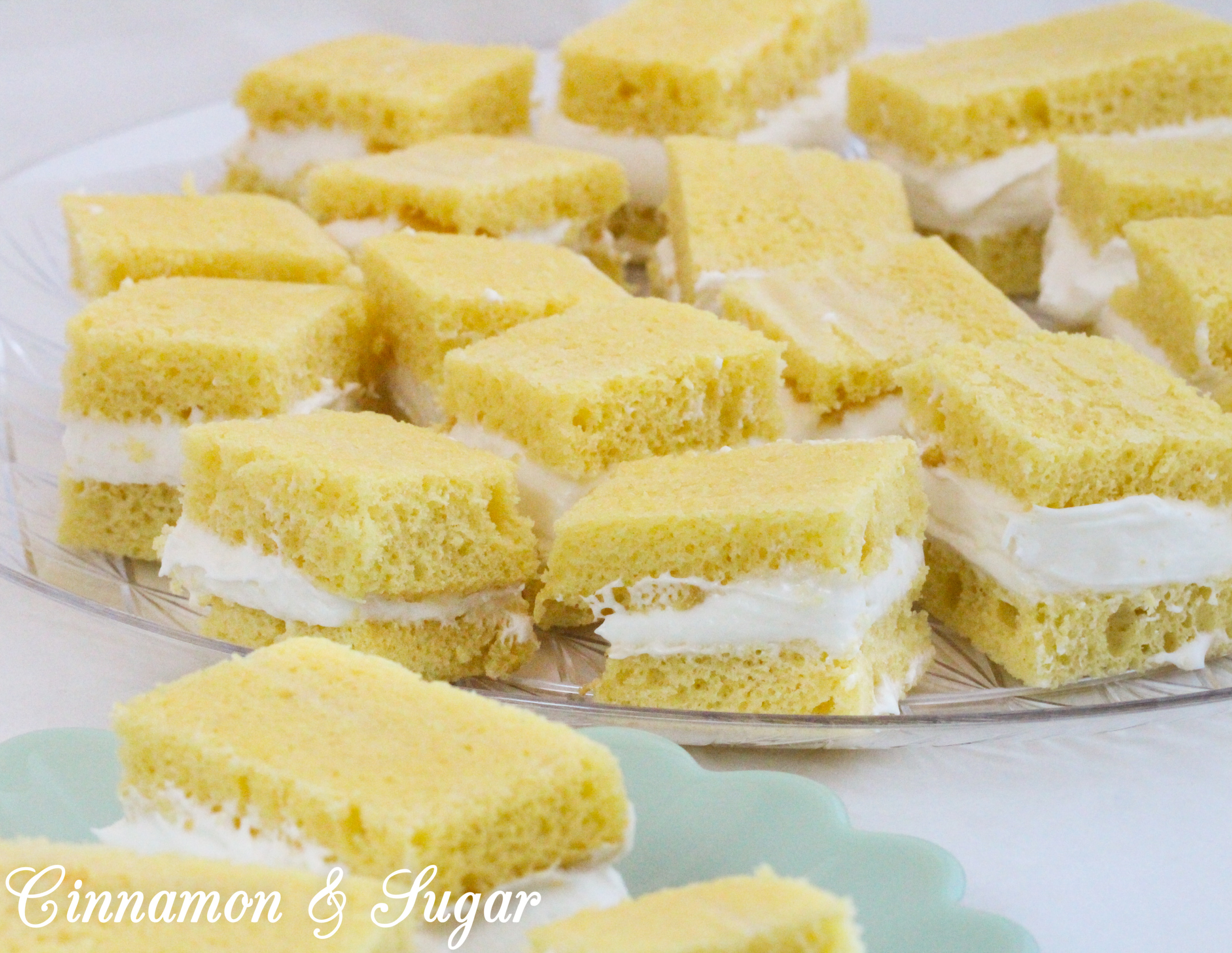 Pin to Pinterest:
If you receive my blog post via email you will need to visit my website to view the video.
I was provided an advance copy. All thoughts and opinions are my own.