I've been a long time fan of all the series Nancy J. Para writes so was intrigued when I heard she was releasing a brand new series under a new pen name, Nell Hampton. I was doubly intrigued when I found out that the premise for KALE TO THE QUEEN was based on an American moving to England to become the personal chef for the Duke and Duchess of Cambridge! Ever since I visited Great Britain years ago, I've been fascinated with the Royal Family, especially now that the darling young prince and princess have made their appearance.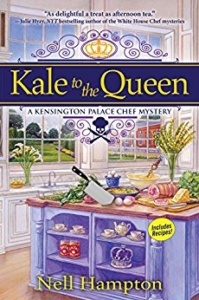 While the author doesn't name names, she gives the story a realistic flavor of what it might be like living and working at Kensington Palace for such a famous family…so many rules and regulations to follow! While the protagonist, Carrie Ann Cole, is an American, many of the characters surrounding her at the palace are charming and exactly how you would envision them to be. Others display the stereotypical "British stiff upper lip" characterization when tragedy strikes. The interaction between Carrie and the British characters, especially working side-by-side in a stressful environment made even more so by murder, forces Carrie to grow as a person. I enjoyed how Nell Hampton weaves in Carrie's self-doubts, especially when it comes to leaving her long-term boyfriend behind, to find her own path of self-discovery and strengths instead of relying on someone else. She proves to be a genuinely caring person, willing to help those in need around her. The plot is well written and will keep the reader guessing and turning pages, while the subplots add a complexity to the storyline.
The author also provides plenty of mouthwatering mentions of dishes prepared in Carrie's kitchen and fortunately for the reader, shares some of the recipes at the back of the book. I chose to make Simple Scones with Vanilla and Lemon Zest because scones seem to be the quintessential British tea time treat. I loved the extra flavor the lemon zest brought to these scones while vanilla provided a subtle delicate scent. Served with your favorite jam and a dollop of piped whipped cream, these easy to make scones will make any breakfast or tea time a special occasion!
Amazon Synopsis
Chef Carrie Ann Cole is about to embark on the adventure of a lifetime–an assignment as the new Personal Chef to the Royal Family at Kensington Palace. But no sooner has Carrie Ann touched down across the pond and donned her apron than a dead body crops up beneath the royal kale beds.
With one assistant dead and the other soon under suspicion for his murder, Carrie Ann is scrambling to keep her kitchen up and running. Not to mention she gets off to an immediate bad start with the tempestuous Royal Chef Butterbottom, who has a bitter taste in his mouth since the prestigious position in the Royal Family's kitchen was given to an "over-privileged, under-educated American chef."
But the Royal Family's appetites wait for no one, and Carrie Ann must solve the murder and still get supper on the table on time–even with the annoyingly handsome Head of Security Ian Gordon tracking her every move like an MI6 agent. Suspects abound as an American chef adds a bit of spice to the traditional royal household in the first in Nell Hampton's charming and tasty Kensington Palace Chef Mystery series, Kale to the Queen.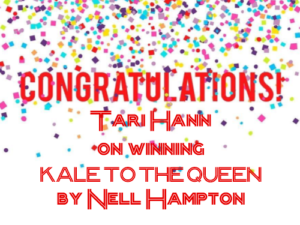 A huge thank you to Nell Hampton and Crooked Lane Books for providing a hardcover copy for one lucky winner! Contest ends Monday, May 15, 2017 at 11:59 pm PST and is limited to U.S. residents. Please use the Rafflecopter box located below the recipe to enter. The winner will be announced on this page and on Cinnamon & Sugar's Facebook page, as well as notified by email (so check your spam folder!)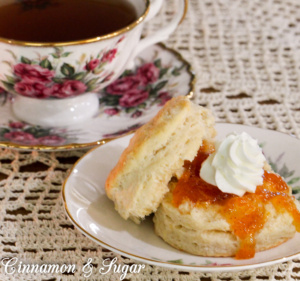 Simple Scones with Vanilla and Lemon Zest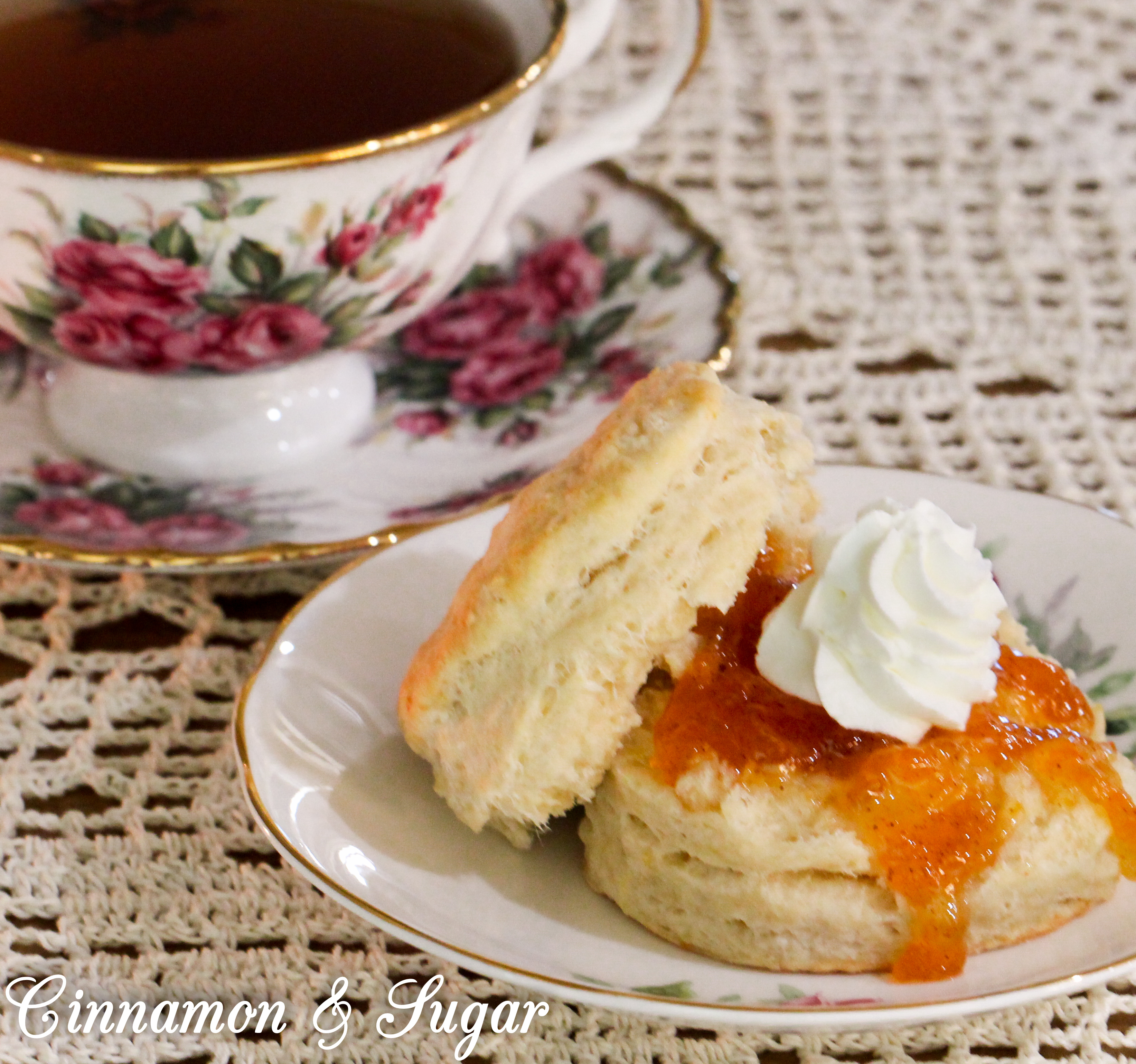 Ingredients
3-3/4 cups all-purpose flour
1/4 cup light brown sugar
1/2 teaspoon salt
3 teaspoons baking powder
7 tablespoons butter, cold
3/4 cup buttermilk
1/4 cup milk
1 egg, large
1 teaspoon vanilla
Zest of 1 lemon
Instructions
Preheat oven to 425 degrees (F).
Sift together flour, sugar, salt, and baking powder into a large mixing bowl.
Cut butter into the dry ingredients until pea size.
Blend together buttermilk, milk, egg, and vanilla.
Make a hollow in the center of the pea-sized mixture.
Finely grate lemon zest into it and pour in most of the liquid. (Leave 2 - 3 tablespoons to put back in if mixture seems dry.)
Mix dough gently. You want a lightly bound dough that is neither sticky nor dry nor crumbly. (It should just make a ball.) If dough is too dry, add in the reserved milk mixture.
Lift ball of dough out of bowl and knead on floured surface just enough to get rid of cracks - overworked dough makes tough scones.
Pat dough into 3/4-inch-thick slab.
Cut out dough with round pastry cutter or biscuit cutter.
Place scones on baking tray.
Bake 10 - 12 minutes until well risen and golden.
Allow to cool on a wire rack.
Once cooled, top with jam and piped whipped cream.
Serve with tea.
https://cinnamonsugarandalittlebitofmurder.com/scones-with-vanilla-and-lemon-zest/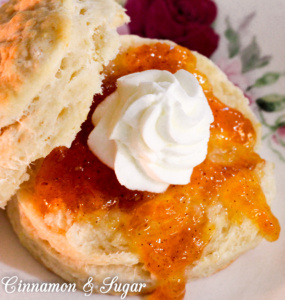 Pin to Pinterest: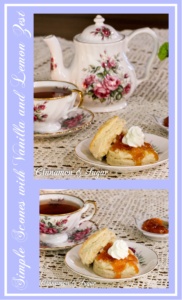 If you receive my blog post via email you will need to visit my website to view the video.
I was provided an advanced copy with the hopes I would review. All thoughts and opinions are my own.