LITTLE BLACK BOOK, is the fifteenth book in the Bibliophile Mystery series by Kate Carlisle. With a mystery surrounding a rare first edition of Rebecca, which shows up unexpectedly at their home in San Francisco, protagonist Brooklyn Wainright and her husband, ex-M6 Derek Stone, take the reader off on another adventure. Non-stop action, along with globe-trotting, made it difficult for this reader to put the book down and attend to responsibilities. The fast paced plot, alongside long-enjoyed characters, contributes to a page-turning read! I've so adored the development of Brooklyn and Derek's relationship and now marriage. They exhibit chemistry on the pages, while maintaining respect and admiration for each other's skills. In turn, they treat their family, neighbors, friends, and acquaintances with courtesy and respect, and as a result have a wide circle of people to rally behind whatever endeavors they take on. In this newest release, weapons expert Claire, a former character from a previous book, makes an appearance. The author does an admirable job of weaving in her past appearance with the current book.
There are several intertwining mysteries in this book from the disappearance of Claire's Scottish aunt, to the mysterious Rebecca edition, to the two Scottish men murdered by antique weapons. The author takes the opportunity to insert intriguing facts about the weaponry along with Brooklyn's bookbinding expertise without slowing down the plot. I've always enjoyed the ability to learn something in this series while still being entertained. It's the mark of a great storyteller and Ms. Carlisle hits the mark in this newest release. At the conclusion, the strands of the plot come together in an edge-of-your-seat reveal and has me looking forward to reading the next adventure featuring Brooklyn and Derek!
Brooklyn, her friends, and her family all have an enjoyable appreciation for all types of food. With many mouthwatering mentions on the pages, it was a treat to see that there are several delicious recipes at the back of the book. One of the recipes included is Savory Cheese Scones, a delectable combination of flaky pastry, two kinds of cheese, and chives. Perfect to serve with a warming bowl of soup or even split and used as sandwich bread for lunch or a light supper.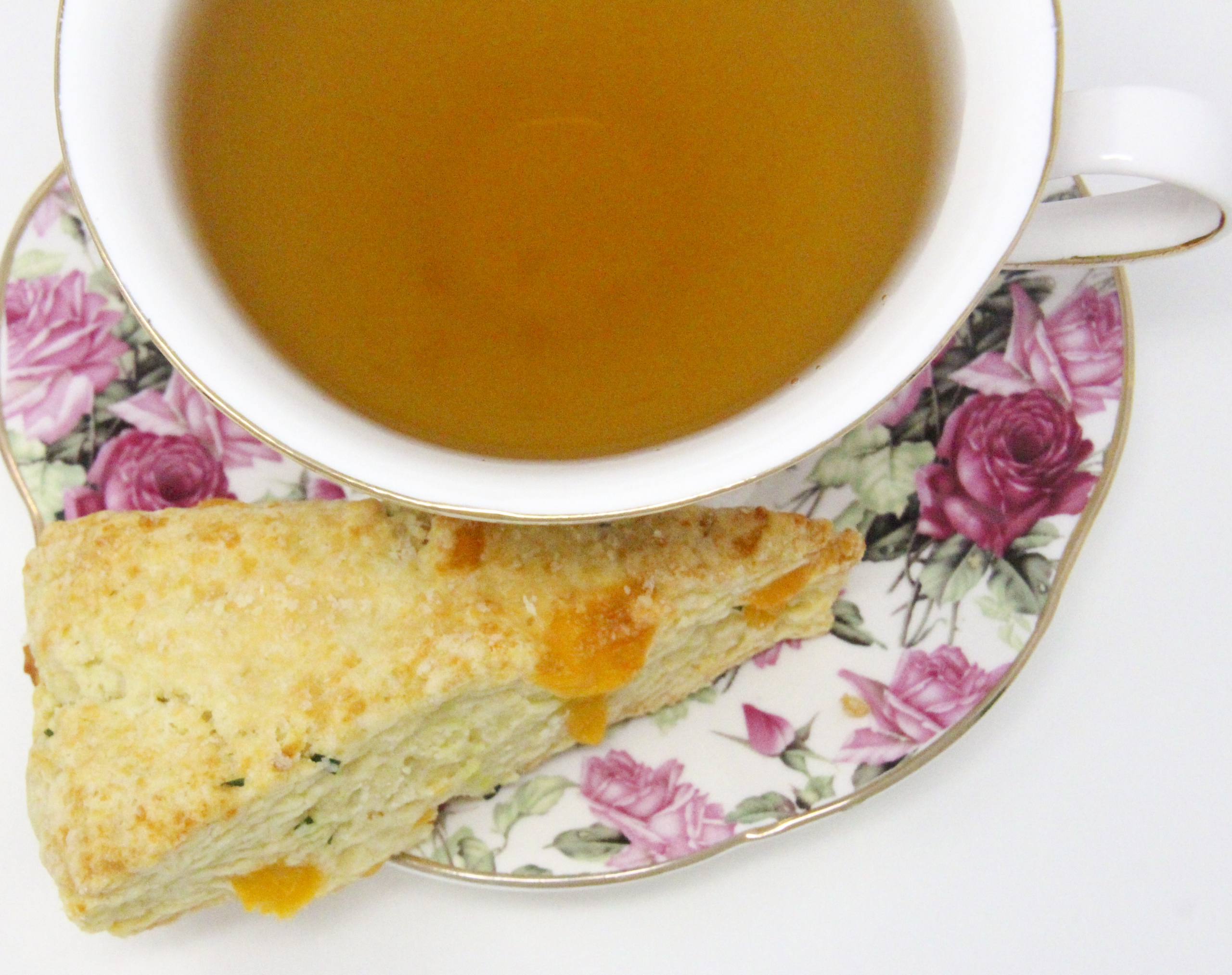 Amazon Synopsis
Brooklyn and her hunky husband, security expert Derek Stone, have just returned from a delightful trip to Dharma, where the construction of their new home away from home is well underway, when a little black book arrives in the mail from Scotland. The book is a rare British first edition of Rebecca, and there's no return address on the package. The day after the book arrives, Claire Quinn shows up at Brooklyn and Derek's home. Brooklyn met Claire when the two women worked as expert appraisers on the television show This Old Attic. Brooklyn appraised books on the show and Claire's expertise was in antique British weaponry, but they bonded over their shared love of gothic novels.
Claire reveals that during a recent trip to Scotland she discovered her beloved aunt was missing and her home had been ransacked. Among her aunt's belongings, Claire found the receipt for the package that wound up with Brooklyn and Derek. Claire believes both her own life and her aunt's are in danger and worries that her past may be coming back to haunt her.
But just as Brooklyn and Derek begin to investigate, a man who Claire thinks was following her is found murdered, stabbed with a priceless jeweled dagger. With a death on their doorstep, Brooklyn and Derek page through the little black book, where they discover clues that will take them to the shadows of a medieval Scottish castle on the shores of Loch Ness. Under the watchful gaze of a mysterious laird and the irascible villagers who are suspicious of the strangers in their midst, Brooklyn and Derek must decode the secrets in Rebecca to keep their friend's past from destroying their future….
For giveaway information, be sure to follow Kate Carlisle at:
https://www.facebook.com/KateCarlisleBooks
Twitter: @katecarlisle
Instagram: https://www.instagram.com/katecarlislebooks/
Website: https://katecarlisle.com/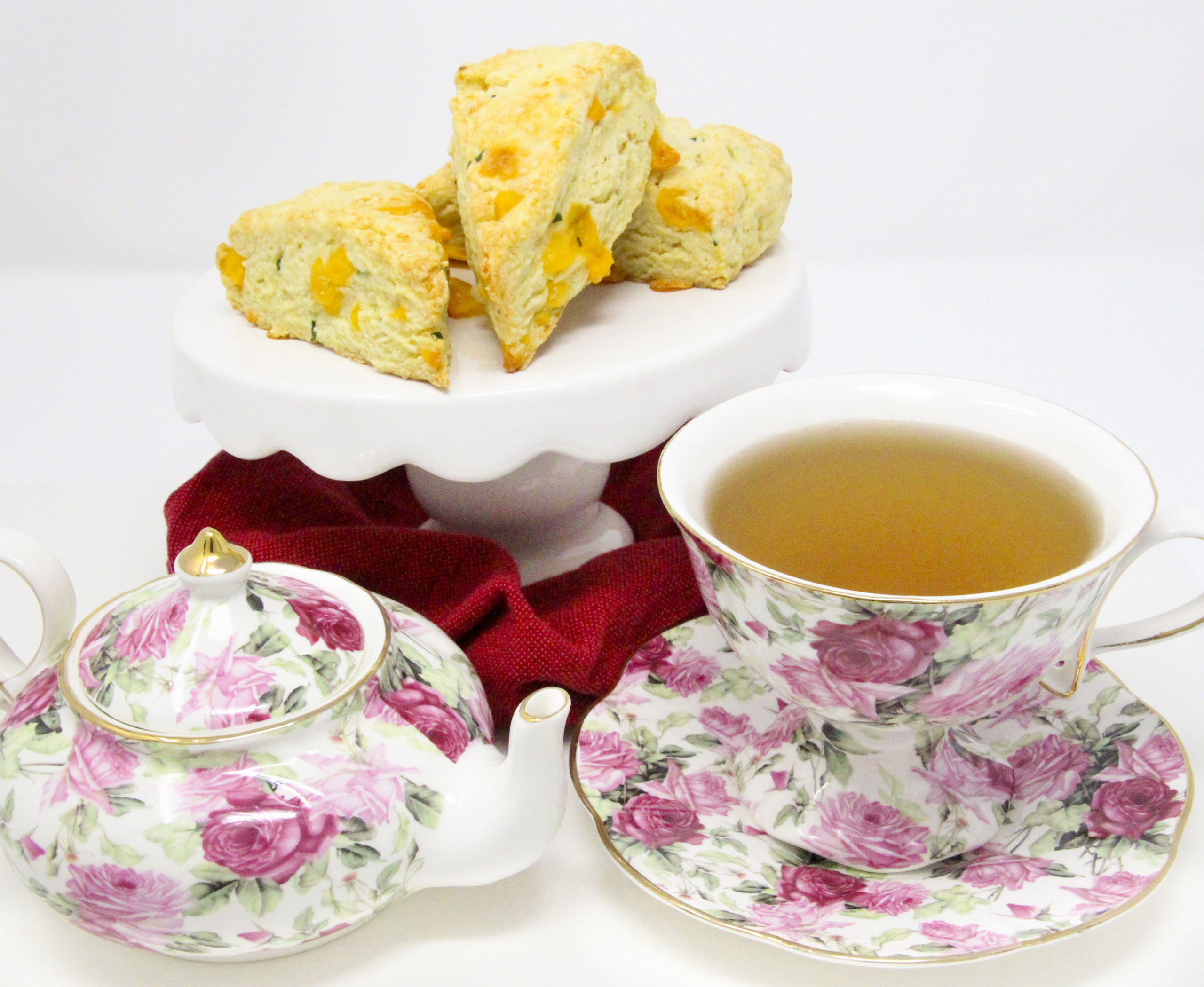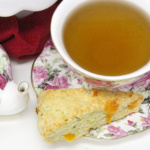 Savory Cheese Scones
These savory scones are terrific with any of the soup recipes included in Little Black Book - or on their own with a lovely cup of tea.
Ingredients
2-1/2

cups

all-purpose flour

1

tablespoon

baking powder

1/2

teaspoon

baking soda

1/2

teaspoon

garlic salt

2

tablespoons

sugar

1/2

cup

Greek Yogurt

1

egg

8

tablespoons

cold butter, cut into small pieces

1 - 3

tablespoons

cold milk, divided

1/2

cup

grated Parmesan cheese, divided

2

ounces

sharp cheddar cheese, cut into 1/8-inch pieces

2

tablespoons

fresh chives
Instructions
Whisk or sift together the flour, baking powder, baking soda, salt, and sugar.

In a separate bowl, whisk together the Greek yogurt and egg, then put in the fridge until you're ready for it.

Cut the butter into the flour mixture until it resembles wet sand. Stir in the cold yogurt/egg mixture. The dough is meant to be crumbly, but if it won't come together at all, sprinkle with one tablespoon of cold milk and stir again. If it still won't come together, sprinkle with one more tablespoon of cold milk.

Fold in half the grated Parmesan, all of the cheddar, and all of the chives. Turn onto a lightly floured surface and form into a ball of dough, and then into a round disk, about 3/4-inch thick by 9 inches in diameter.

Wrap in plastic and refrigerate for at least two hours.

Preheat the oven to 375 degrees (F) and line a cookie sheet with parchment paper.

Cut the disk into 12 wedges. Put 1 tablespoon cold milk in a small dish and brush top of each scone with milk. Then sprinkle with remaining Parmesan cheese.

Bake about two inches apart until golden brown, about 20 minutes.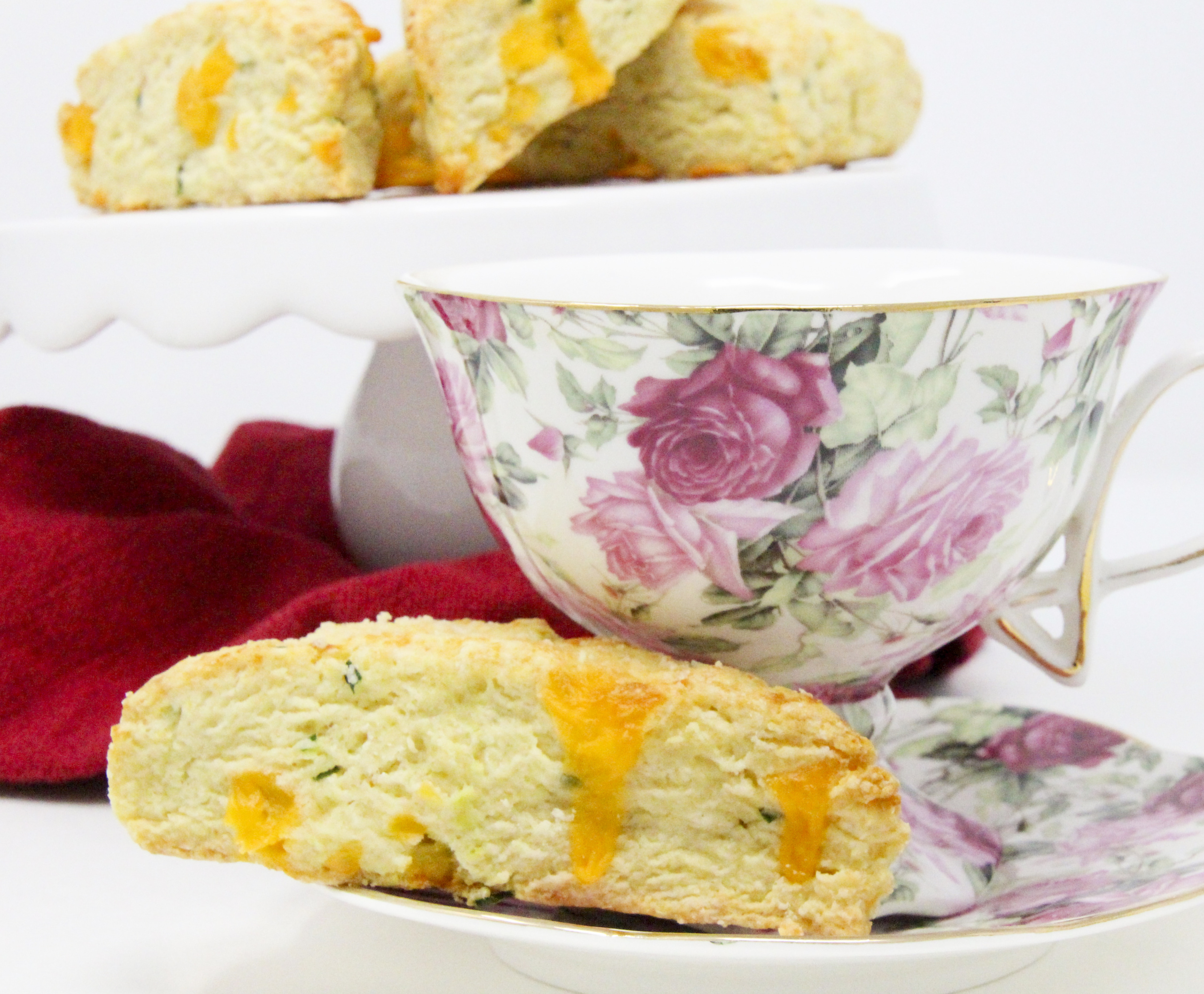 Pin to Pinterest: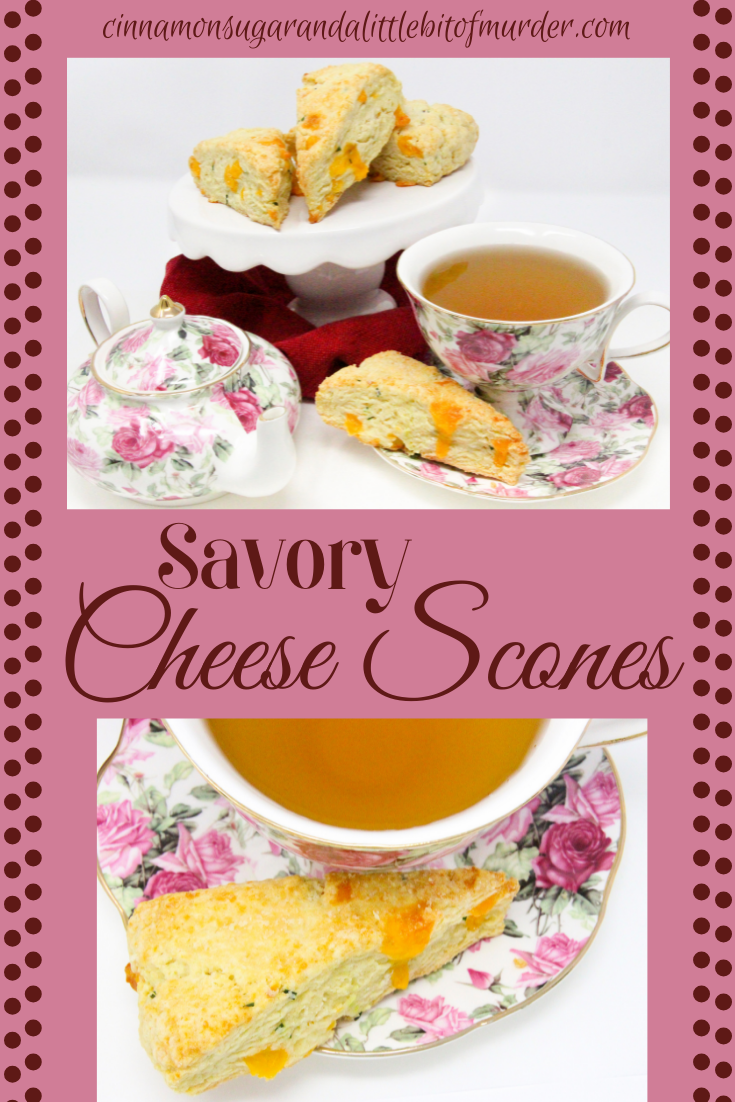 I was provided with an advance copy. All thoughts and opinions are my own.