A GLIMMER OF A CLUE, the second book in the Fairy Garden Mystery series by Daryl Wood Gerber, is an enchanting cozy mystery that is so sweet, you almost forget that murder is the theme! Starting each chapter is a literary quote that involves fairies, which adds a nice touch. Ms. Gerber's use of fairies to both lighten the overall feel of the book and to assist the protagonist, Courtney Kelly, in solving the crime, adds to the appeal. As owner of the delightful shop, Open Your Imagination, Courtney creates an inviting spot for locals and tourists alike to while their time away in a charming atmosphere. I greatly enjoy the addition of Courtney teaching her customers how to create their own fairy gardens and, with plenty of details included, the reader should be able to create a fairy garden at home. With memorable characters, humans, pets, and fairies alike, I found myself immersed in the detailed magic of the story and couldn't put the book down.
While the setting and characters are delightful, there is a murder mystery to solve and once again, Ms. Gerber proves she can craft a well-plotted whodunit! Courtney's best friend's mom (and Courtney's father's potential love interest) is arrested for murdering the town's nasty newspaper columnist art critic during a fundraising gala. With plenty of suspects to keep the reader guessing, it was a fun ride to follow along with Courtney and her fairy-in-training, Fiona, as they sussed out clues. With clever misdirection to trip up the armchair sleuth, I didn't see the culprit until the reveal. The author neatly ties up the strands of the clues and left me feeling like I wanted to visit Carmel-by-the-Sea and meet Courtney and her friends in person!
Not only does Courtney serve a delicious tea with yummy treats at her fairy-themed garden shop, but several of her good friends in town own eating establishments. As a result, reader beware, you'll be drooling while enjoying this book. Ms. Gerber includes several recipes for foods mentioned in the story at the back of the book. She includes sweet and savory along with gluten-free and regular alike. I couldn't help but be drawn to her recipe for Cinnamon Swirl Scones. These melt-in-your-mouth flaky pastry triangles are chock full of flavor. It makes a large batch and I liked that the scones froze well for a quick on-the-go breakfast as needed, and which my granddaughters appreciated (and said they reminded her of cinnamon rolls!). Ms. Gerber also includes a tip for freezing the unbaked scones for future fresh-baked, out of the oven deliciousness.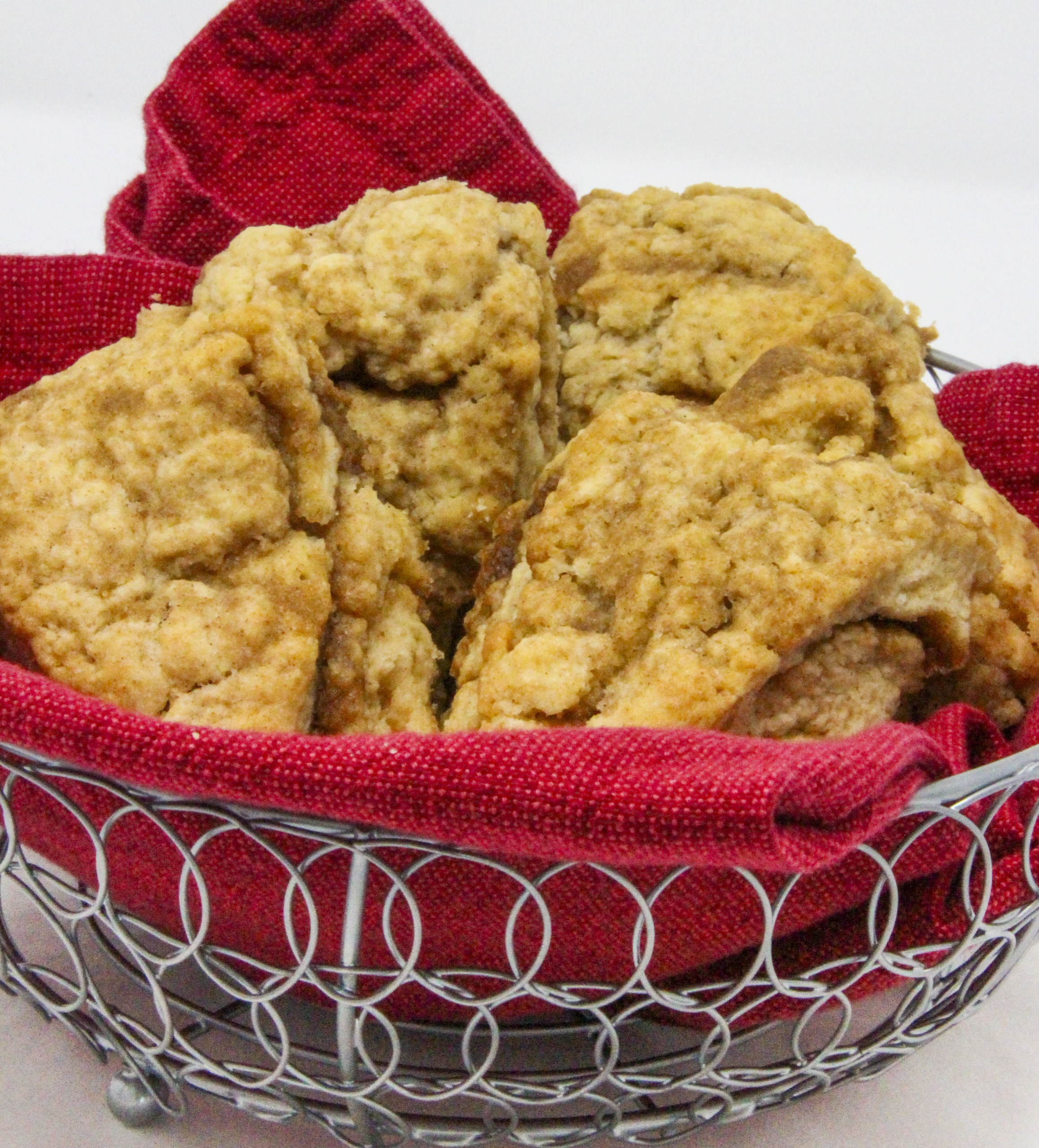 Amazon Synopsis
Courtney Kelly has a shop full of delights, a cat named Pixie, a green thumb—and a magical touch when it comes to garden design. But in Carmel-by-the-Sea, things aren't all sweetness and fairy lights . . .

When Courtney's friend Wanda gets into a ponytail-pulling wrestling match in public with a nasty local art critic, Courtney stops the fight with the help of a garden hose. But Lana Lamar has a talent for escalating things and creating tension, which she succeeds in doing by threatening a lawsuit, getting into yet another scuffle—in the midst of an elegant fundraiser, no less—and lobbing insults around like pickleballs.
Next thing Courtney knows, Lana is on the floor, stabbed with a decorative letter opener from one of Courtney's fairy gardens, and Wanda is standing by asking "What have I done?" But the answer may not be as obvious as it seems, since Wanda is prone to sleepwalking and appears to be in a daze. Could she have risen from her nap and committed murder while unconscious? Or is the guilty party someone else Lana's ticked off, like her long-suffering husband? To find out, Courtney will have to dig up some dirt . . .
A special thanks to Daryl Wood Gerber for providing one lucky winner with a print copy of A GLIMMER OF A CLUE! Giveaway is limited to U.S. residents. Contest ends Sunday, July 11, 2021 at 11:59 pm PST. Please use the Rafflecopter box located below to enter. The winner will be announced on this page and on Cinnamon & Sugar's Facebook page, as well as notified by email (so check your spam folder!)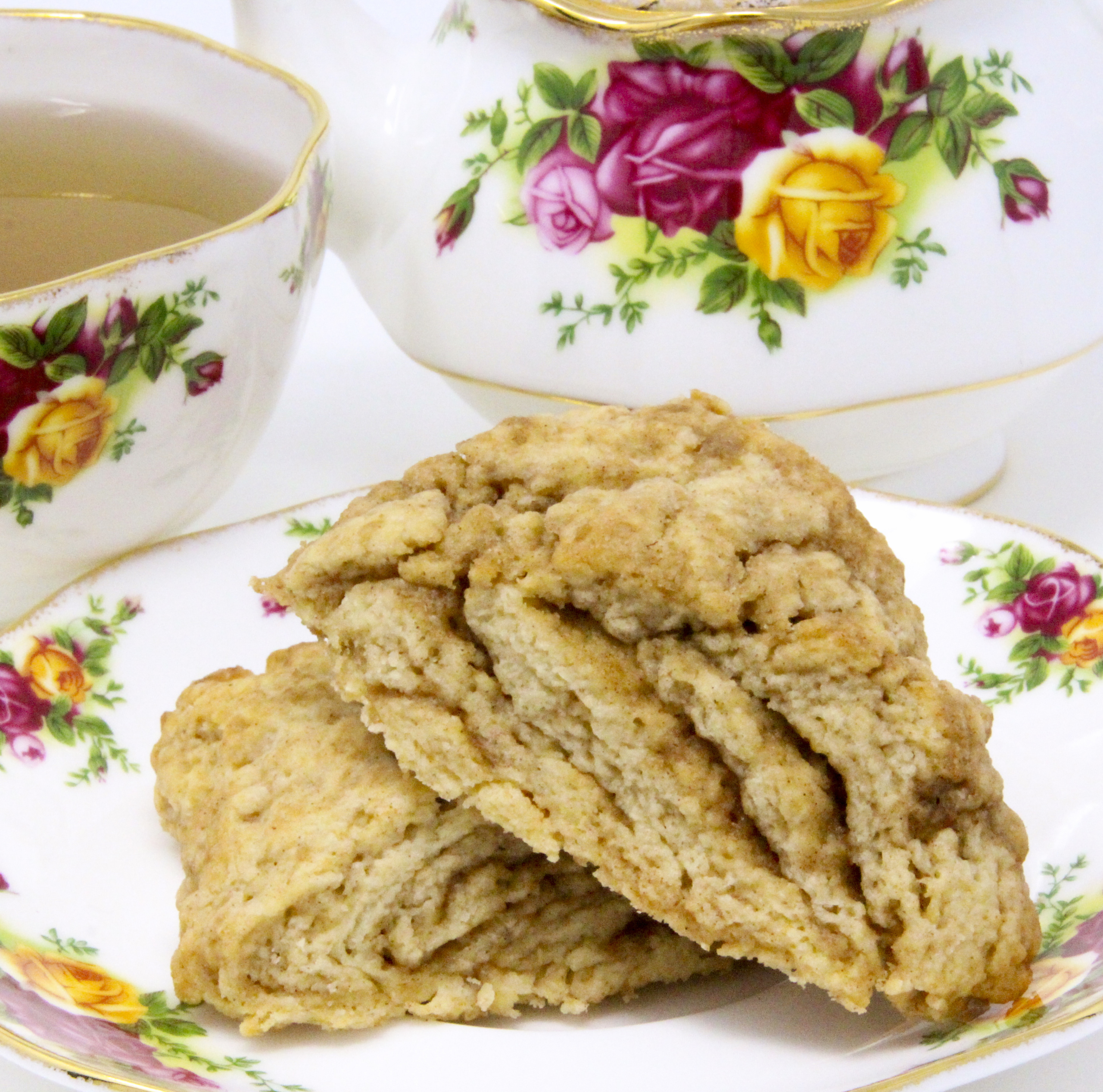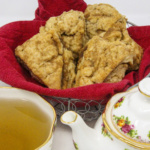 Cinnamon Swirl Scones
From Yvanna: I adore cinnamon. My grandmother used it in everything. Soups. Casseroles. Cookies and cakes. Whenever I make these scones, I think of her. Make sure you use heavy cream. It adds a lush quality to the scone. Buen provecho or, as the French say, bon appétit.
Makes 16 scones.
Ingredients
2/3

cup

brown sugar

2

tablespoons

softened butter

1-1/2

teaspoons

cinnamon, divided

3

cups

flour

1/3

cup

granulated sugar

1

tablespoon

baking powder

1/2

teaspoon

salt

1/2

cup

cold butter

1

cup

heavy cream

1

whole egg, slightly beaten

1

teaspoon

vanilla
Instructions
Preheat oven to 425 degrees (F).

In a small bowl, combine brown sugar, butter, and 1 teaspoon cinnamon to form soft crumbs; set aside.

In a large bowl, combine flour, 1/2 teaspoon cinnamon, granulated sugar, baking powder, and salt. Cut in the cold butter until the mixture resembles pea-sized crumbs. Make a well in the center.

In a small bowl, combine the cream, egg, and vanilla. Pour the cream mixture into the well of the flour mixture and mix. The dough will become firm. Pour half of the brown sugar mixture into the dough and knead. There should be streaks of the brown sugar visible.

Lightly dust a cutting board with flour and turn the dough onto it. Knead and fold the dough a few more times. Sprinkle brown sugar crumbs into each fold.

Divide the dough in half and form each into a 1/2-inch-thick round. With a moist knife, cut each round into 8 wedges. Place wedges onto a cookie sheet lined with parchment paper and refrigerate about 10 minutes.

Bake for 11 - 15 minutes in preheated oven. The scones should be golden brown when you remove them from the oven. Cool on wire racks for 20 minutes.

If desired, you may also wrap the unbaked scones and freeze for up to three months. Remove from freezer and bake a few at a time. They may require a longer baking time.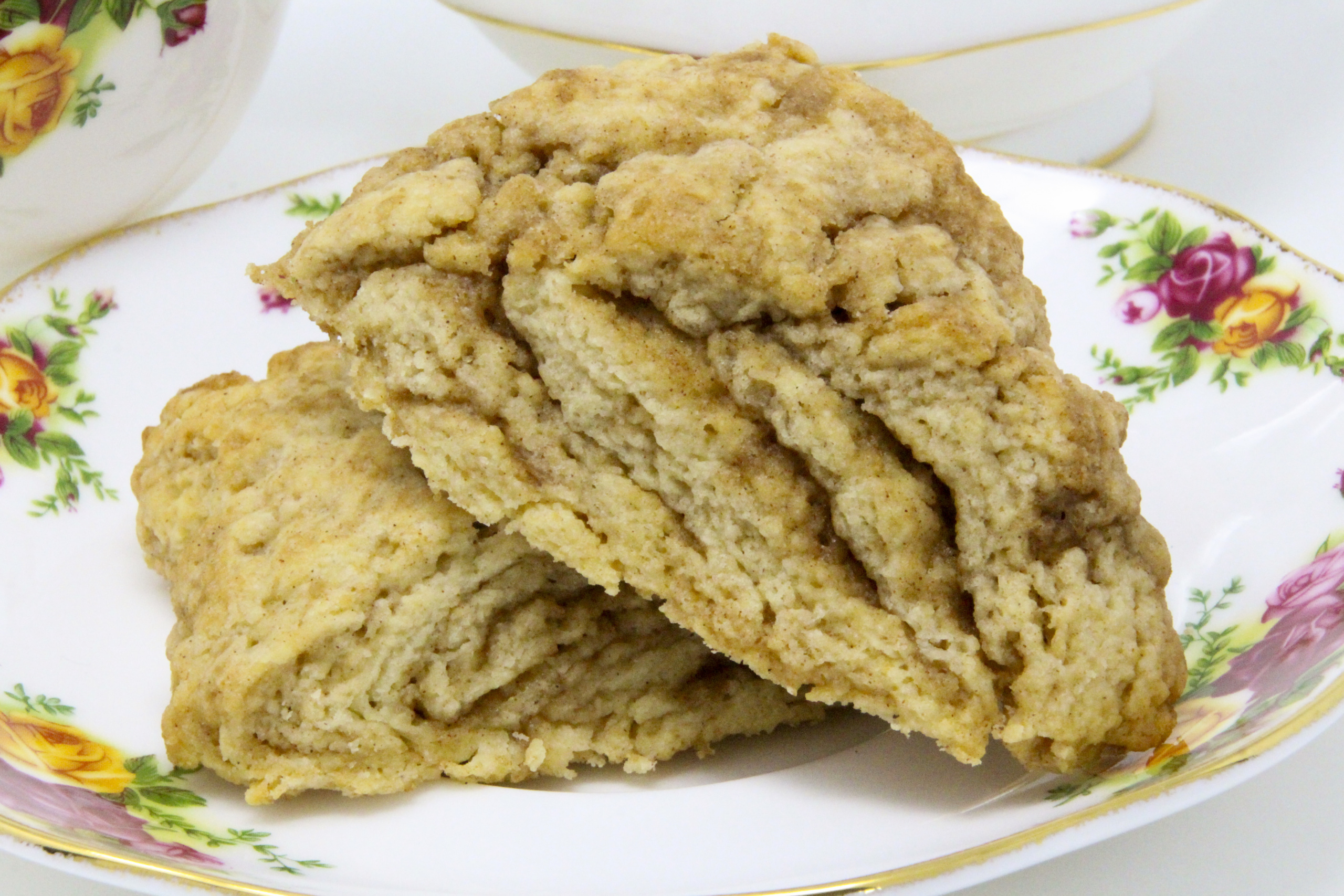 Pin to Pinterest:
I was provided with an advance copy. All thoughts and opinions are my own.