BEAUTY EXPOS ARE MURDER, the sixth book in the Poppy McAllister Mystery series by Libby Klein, is the best so far! Actually, from the very first, Ms. Klein has penned laugh-out-loud cozy mysteries with memorable and endearing characters. With each new book released, the stories keep getting better and better and I'm definitely hooked. Book five ended with a non-mystery cliffhanger and I was relieved to find book six picks up right where it left off. The protagonist, Poppy, is back to juggling the B & B she runs with her zany Aunt Ginny, along with her baking business creating delicious paleo treats for her love interest's shop, and providing baked goodies at the huge Beauty expo happening in their town. There is non-stop action and antics, especially when Aunt Ginny comes onto the scene and lucky for the reader, she frequents the pages. Poppy also has a tongue-in-cheek snarky humor which comes in handy when dealing with not only her aunt and her mischievous cat, Figaro, but those who would like to make her life difficult.
While the characters might be what draws me to this series, Ms. Klein pens a sharp plot that hits all the marks for creating a puzzling murder with subtle clues to keep the reader on their toes. She's written a most unusual method for murder and I applaud her creativity! As Poppy investigates alongside her longtime high school nemeses (another terrific plot addition) she does so with methodical thoughtfulness despite the antics that keeps the story lighthearted. As she narrowed in on the suspects, I was thrown off course by the twists introduced. The author's attention to detail ensures the reader a highly satisfying ending with no dangling threads left unanswered… except for wondering when the next book will be released!
With Poppy baking so many treats, the reader will be drooling over the descriptions. Ms. Klein provides several delectable paleo recipes at the back of the book. I couldn't help but crave her Gluten-Free Chocolate Loaf with Cherry Mascarpone Filling which Poppy served as little sandwiches at an afternoon tea at the B & B. Even if you don't have to eat gluten-free, you can always substitute all-purpose flour. Super rich and super chocolaty, the addition of the cherry mascarpone filling (I used it as a spread instead of a filling – either way it's scrumptious) ratcheted up the yum factor! This is a delectable treat for brunch or for an afternoon tea, or for anytime you feel like spoiling yourself!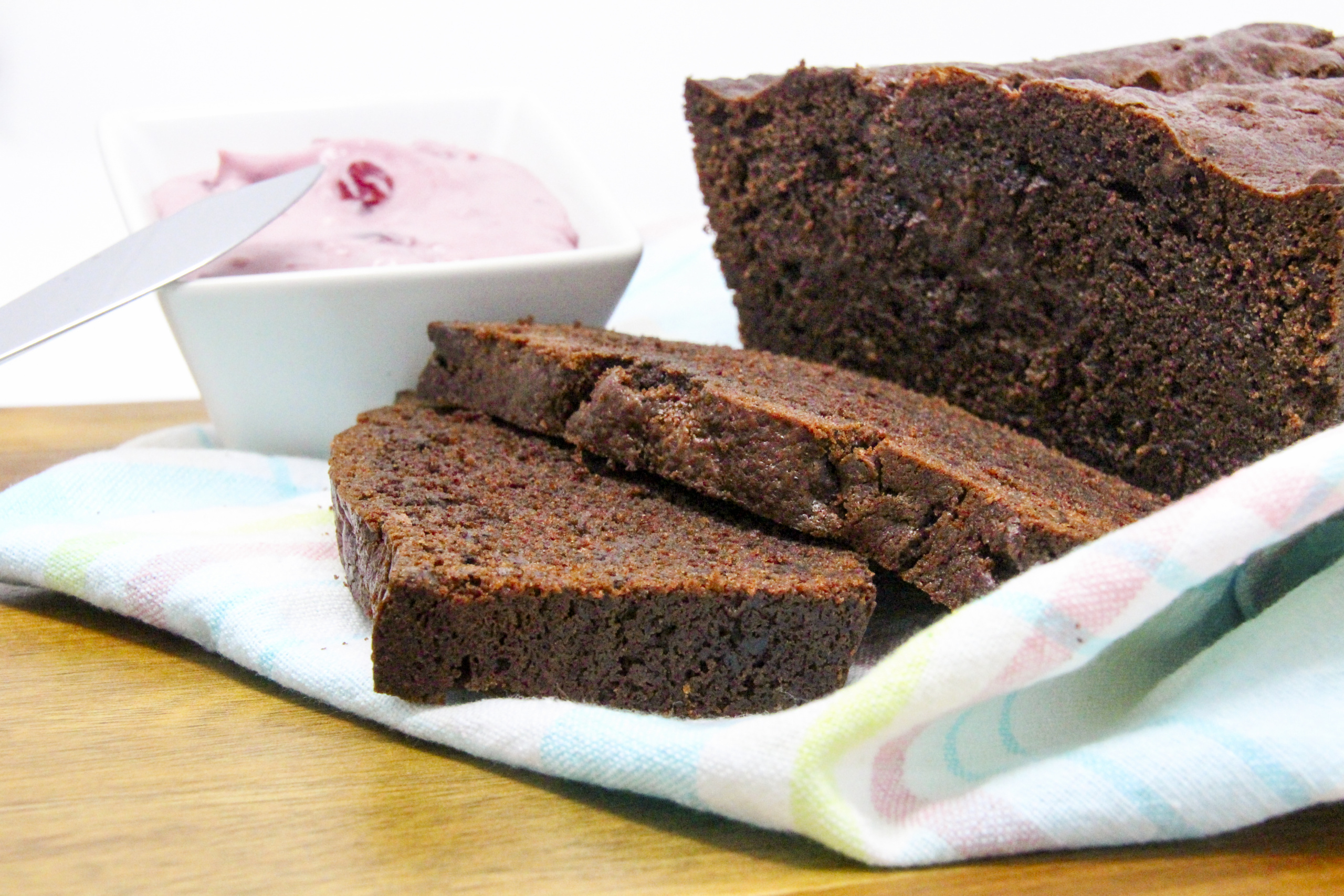 Amazon Synopsis
Easter weekend on the Jersey Shore is hopping. Poppy's Bed and Breakfast is busier than ever, but she needs to leave things in the hopefully capable hands of Aunt Ginny—and paws of Figaro the black smoke Persian. She's selling her paleo muffins and keto cookies at the Health and Beauty Expo in Cape May's Convention Hall. Normally sharing a booth with the love of her life would be a treat, but she's recently discovered secrets that throw her new romance into chaos.
But more secrets are about to be exposed at the expo. In his keynote address, prominent cosmetic surgeon Dr. Lance Rubin reveals his breakthrough anti-aging technology. Unfortunately, someone has one-upped him with a truly foolproof anti-aging formula: murder. With the plastic surgeon dead under his own UV mask, and bedlam reigning in the hall and back at the B&B, Poppy needs to follow a twisted trail marked by glowing footprints to unmask a killer . . .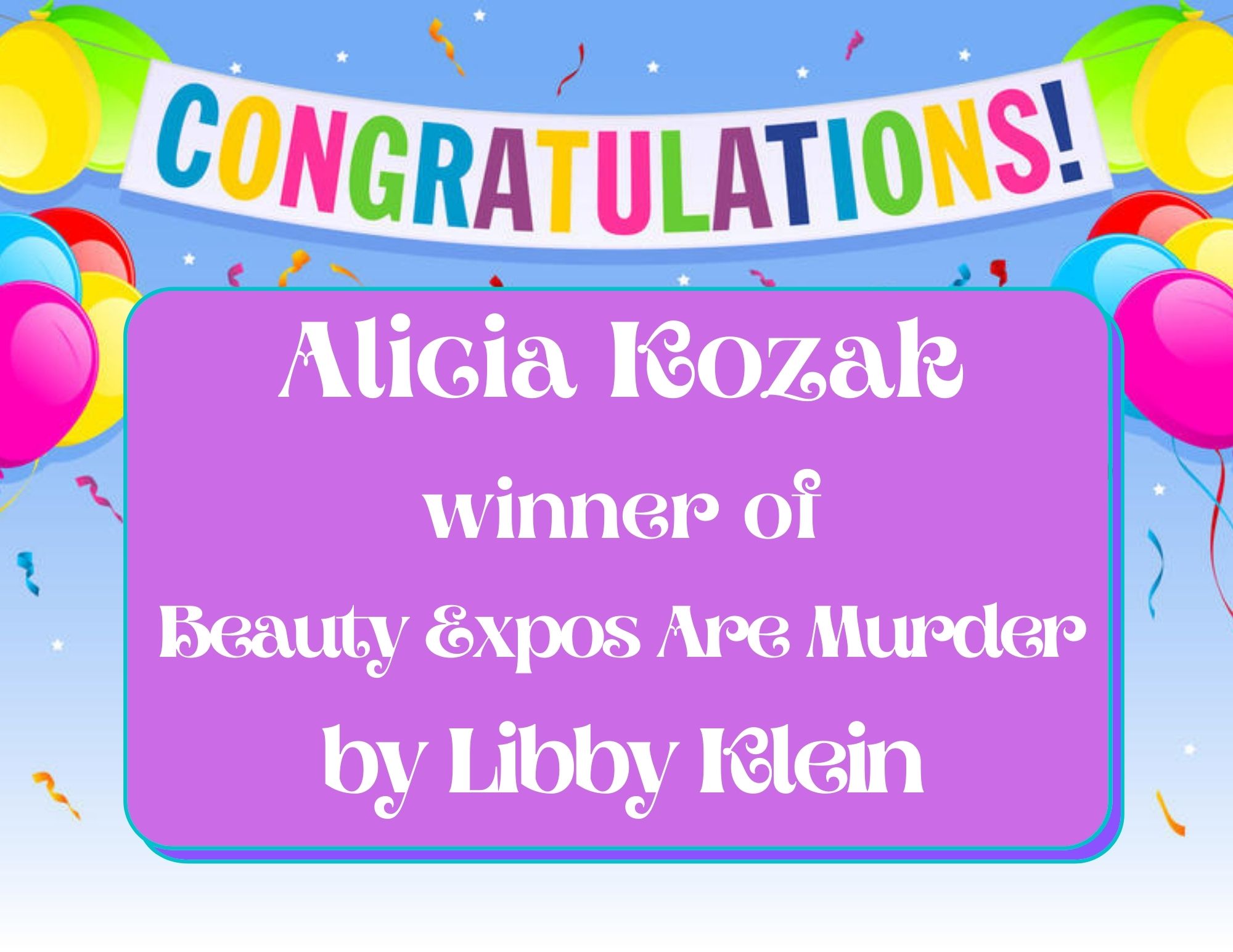 A special thanks to Libby Klein for providing one lucky winner with a print copy of BEAUTY EXPOS ARE MURDER! Giveaway is limited to U.S. residents. Contest ends Monday, July 5, 2021 at 11:59 pm PST. Please use the Rafflecopter box located below to enter. The winner will be announced on this page and on Cinnamon & Sugar's Facebook page, as well as notified by email (so check your spam folder!)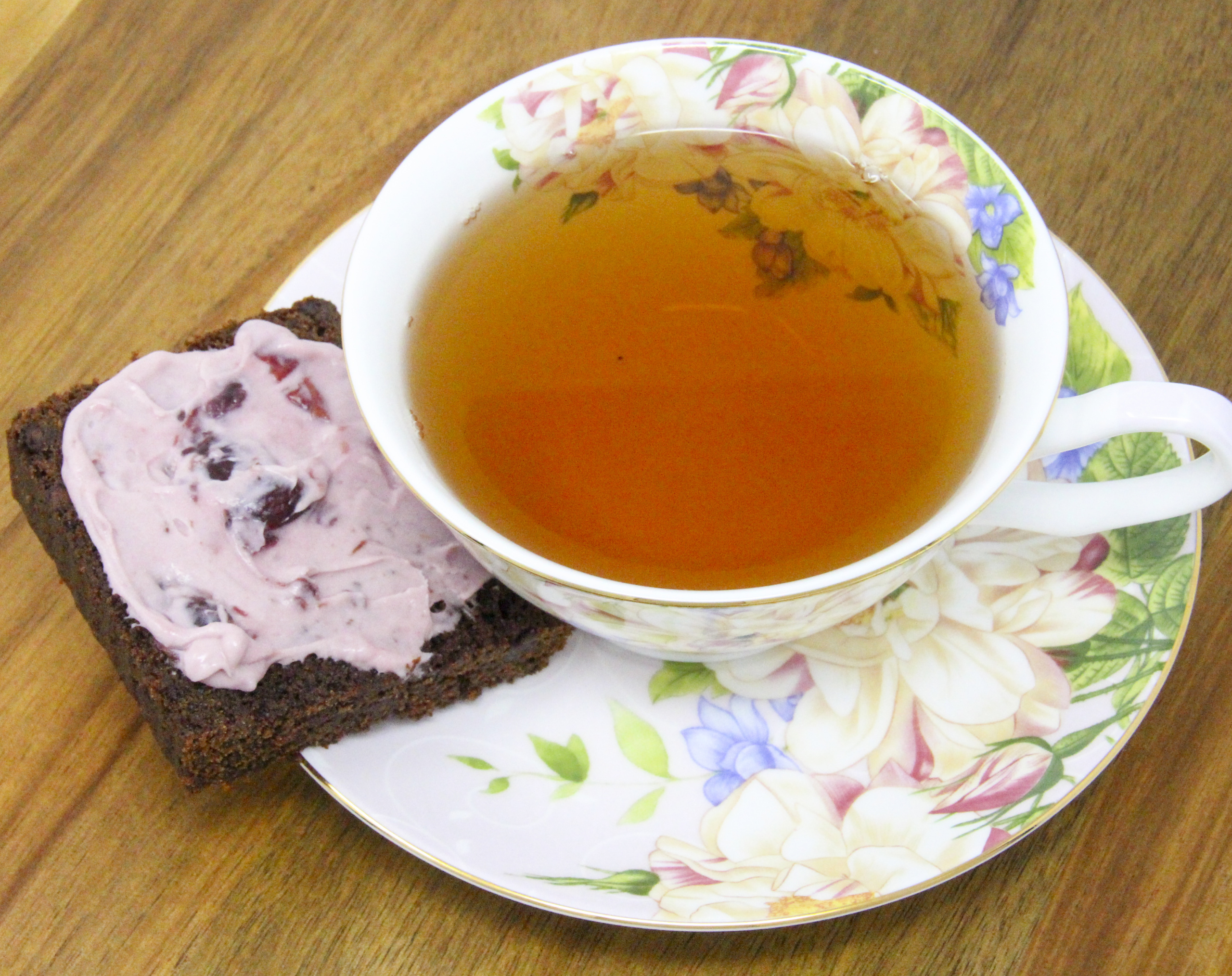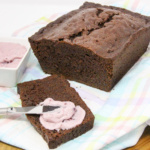 Gluten-Free Chocolate Loaf
Ingredients
Chocolate Loaf
1-3/4

cups

gluten-free flour (or substitute regular all-purpose flour)

1/2

cup

unsweetened cocoa

1/2

teaspoon

baking powder

1/2

teaspoon

baking soda

1/2

teaspoon

salt

1/4

teaspoon

xanthan gum (omit if this is already in the gf flour blend or if using all-purpose flour)

1

cup

sugar

1/2

cup

butter, softened

2

eggs

1

cup

heavy cream

1

cup

small or mini chocolate chips
Cherry Mascarpone Filling
1

cup

mascarpone cheese, room temperature

1/2

cup

Morello Cherry Preserves, room temperature
Instructions
Chocolate Loaf
Heat oven to 350 degrees (F). Grease bottom only of a 9 x 5-inch loaf pan.

Combine flour, cocoa, baking powder, baking soda, and salt in a small bowl. Mix together.

In a large bowl, beat together sugar and butter. Add eggs; blend well. Stir in cream.

Add the dry ingredients and stir until the batter comes together. Do not overmix.

Pour into the greased loaf pan.

Bake at 350 degrees (F) for 50 minutes or until a toothpick inserted in center comes out clean. Cool 15 minutes then remove from the pan to cool completely.

After the loaf has cooled, wrap tightly and store in refrigerator. this will cut in half-inch slices much better if it is refrigerated. Cut with a serrated knife and fill with Cherry Marscapone Filling.
Mascarpone Filling
Beat mascarpone with hand mixer to loosen it up. Add cherry preserves and combine well. This spreads best if it is whipped up right away before it's needed and used immediately.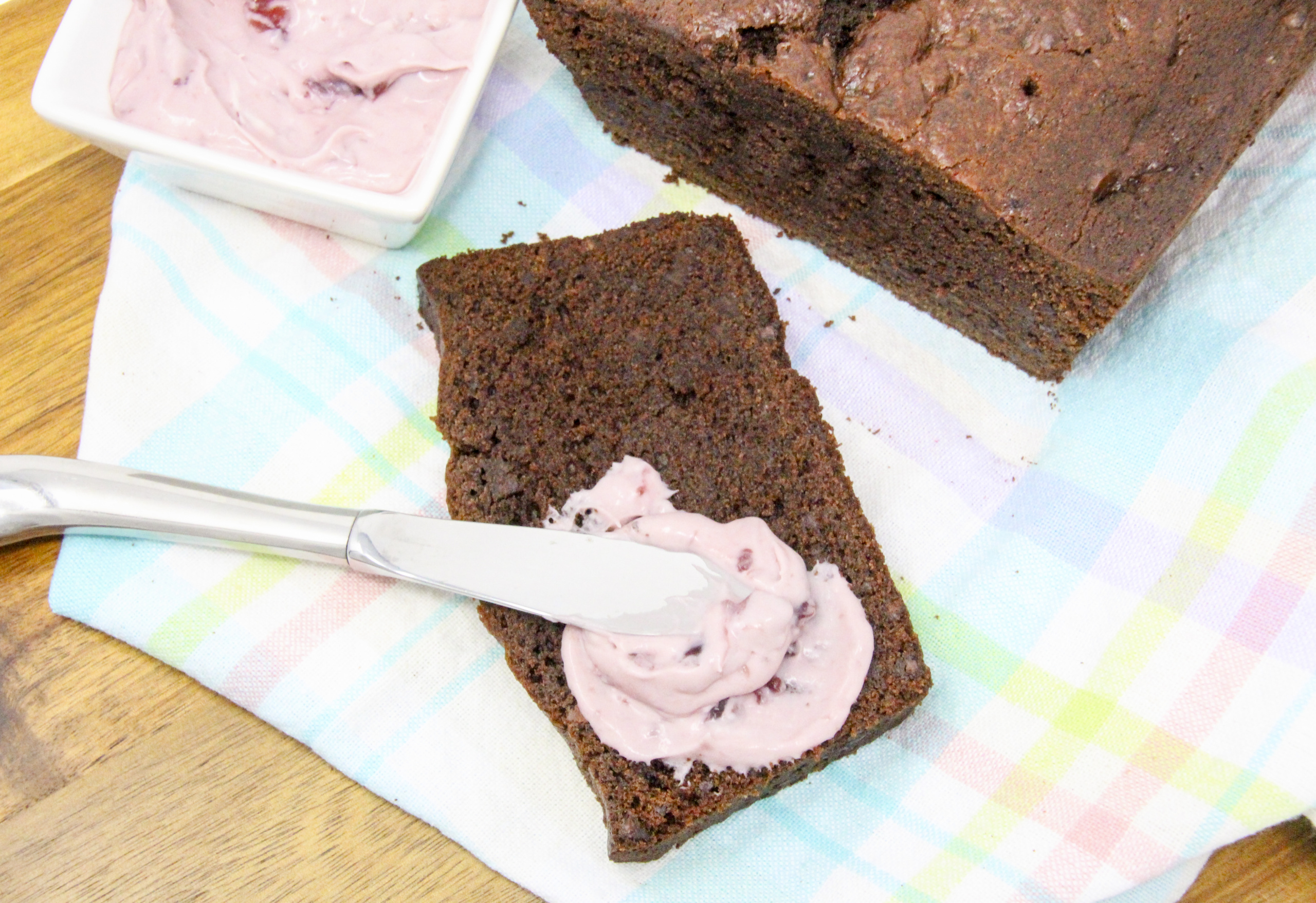 Pin to Pinterest: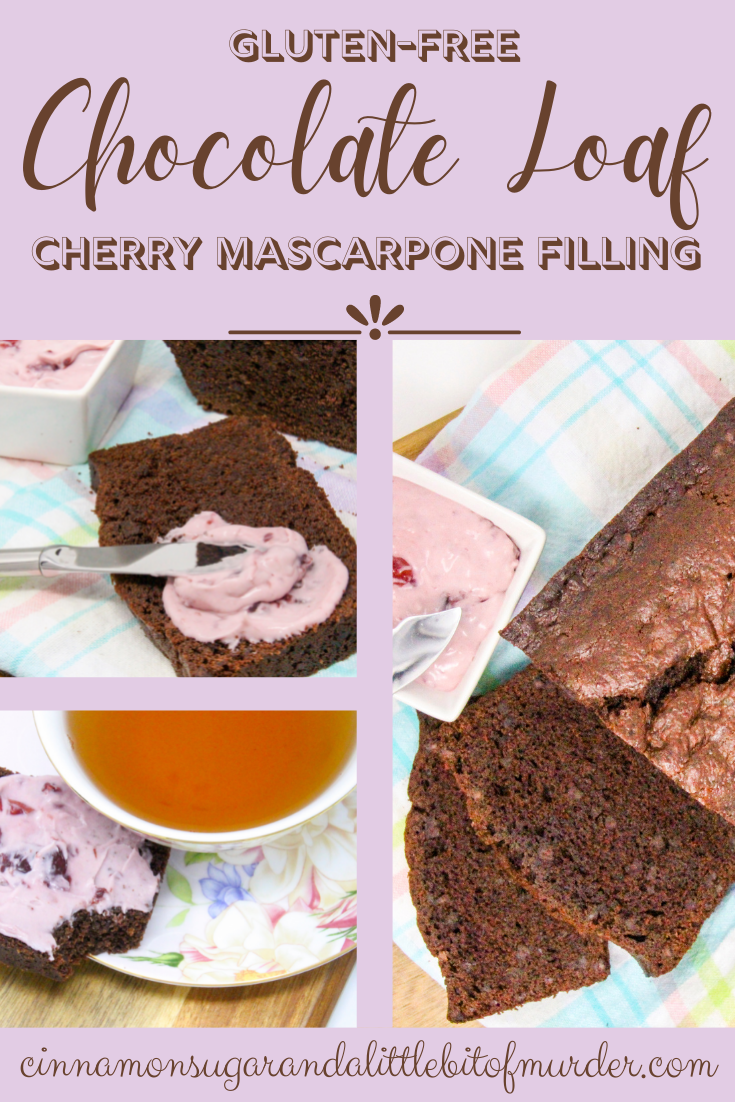 I was provided with an advance copy. All thoughts and opinions are my own.