STAR TANGLED MURDER is the eighteenth book in the Bad Hair Days Mysteries by Nancy J. Cohen. With such a long-running series, I'm always impressed that the author comes up with unique themes and ways to murder the victim. And, in this newest release, she proves once again to know how to entertain her readers. The protagonist, Marla, and her detective husband, Dalton, are visiting a local living history village over the Fourth of July weekend. Ms. Cohen's descriptive voice captures the awful humidity of the Florida summer heat, the taste of historical dishes prepared by volunteers, hear the cries and screams of the Seminole battle reenactment, and see how long ago settlers tried to eek a new life in the wilderness. Along with the vivid setting, the author always includes several subjects for the reader to learn about, which whets my appetite for diving even deeper into the various matters on my own.
Marla is a full-time working hairstylist and owner of a salon, on top of being a mother to a toddler. She's portrayed as a bit frazzled and exhausted by all her obligations, which make her relatable. Despite everything going on, she still finds time to assist Dalton in investigating the murder—by tomahawk, no less—that happened during their visit to Pioneer Village. Dalton, getting ready to retire, willingly welcomes her help since most people would rather share secrets by gossiping with someone who is not a police detective. Marla may come across as brash sometimes, but she gets the job done. The pace of the mystery is spot-on, and while there are historical details intertwined with the story, it didn't slow it down – instead, it enhanced it. And while I had my suspicions on who the culprit was, I wasn't sure, nor did I know, the motives behind the killing. The heartwarming wrap-up of the story left me content and cheering on the upcoming changes in Marla and Dalton's lives.
Ms. Cohen conveniently provides several recipes at the back of the book featuring a menu for Fourth of July and Next Day Brunch. While I was mightily tempted by the root beer cake recipe, in the end I decided to try the Salmon Mini Quiches recipe first. I love that these are crustless so gluten-free guests can eat, and the fact that they're baked in a mini muffin pan makes them convenient one-or-two-bite nibbles. These couldn't be simpler to make by starting with canned pink salmon. Seasoned with garlic, dill, and shallots, these tasty morsels work well for brunch or added to an appetizer tray any time of the year.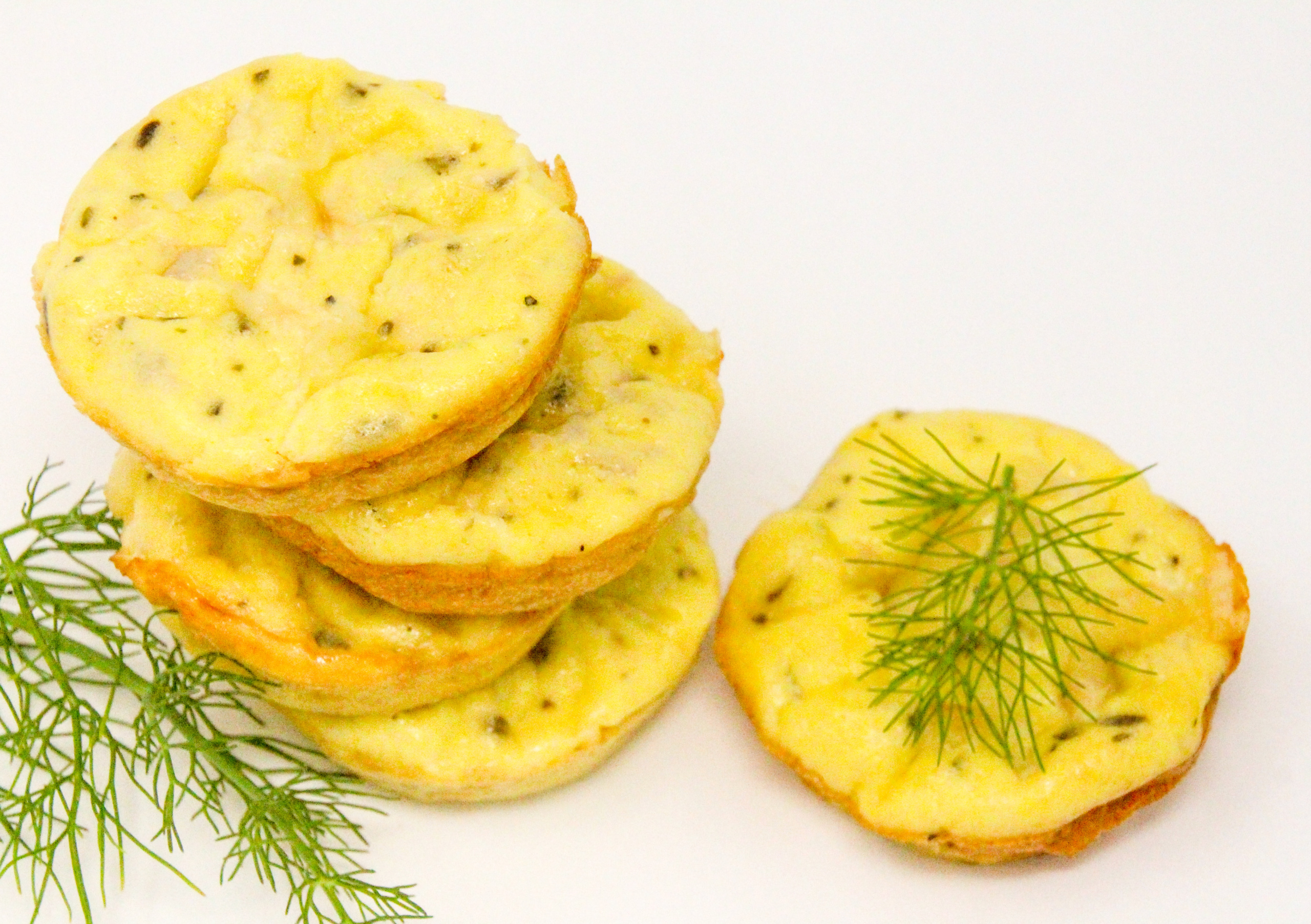 Amazon Synopsis
Hairstylist Marla Vail and her husband get tangled up in murder when their Fourth of July visit to a living history village ends with a bang—and a body.
Salon owner Marla Vail and her detective husband Dalton are having a blast visiting a Florida living history village over Fourth of July weekend. But when a Seminole battle reenactment turns up a real dead body, it sets off fireworks among the villagers. One of the cast members has gone off script to murder the town marshal with a tomahawk in his head.
As Dalton gets involved in the investigation, Marla determines to help him solve the case. Her flare for uncovering secrets reveals that everyone in the village is a suspect. Instead of celebrating the holiday with red, white, and barbecues, she discovers secrets, lies, and false avenues. Did the marshal's murder have anything to do with a lost Confederate payroll, or did his plans to renovate the park light a fuse that he couldn't snuff out?
In a place where history comes alive, the dead bodies are piling up. Marla would rather be chilling and grilling, but somebody's mind is on killing. If she's not careful, her sleuthing might blow up in her face like a faulty firecracker and she'll become the next victim.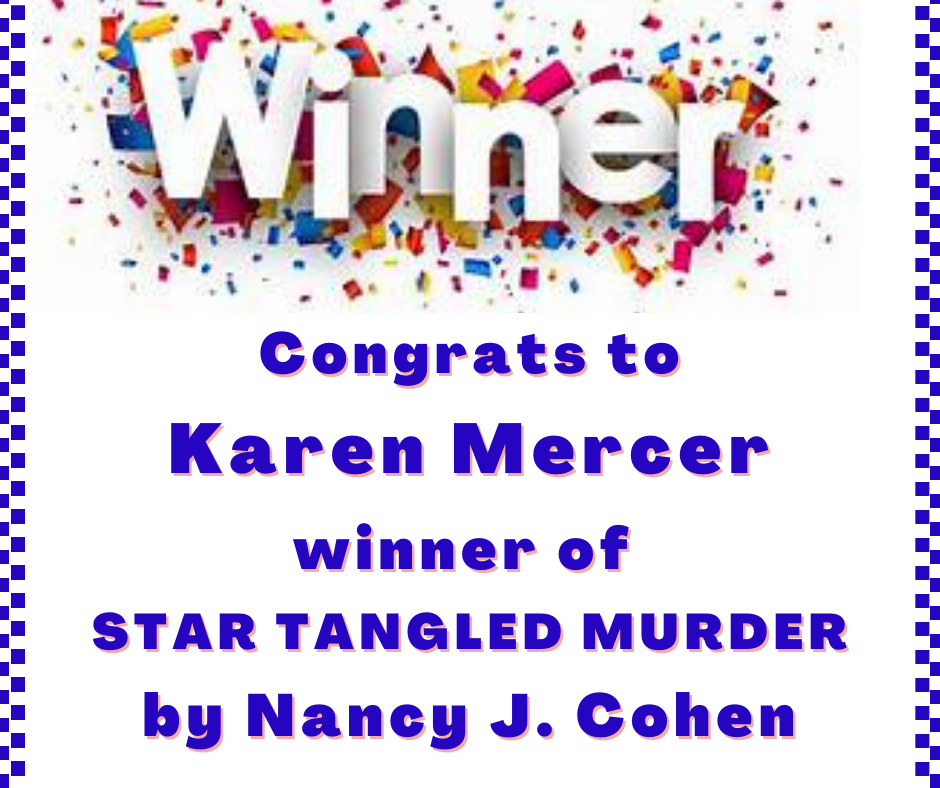 A special thanks to Nancy J. Cohen for providing an e-book copy of STAR TANGLED MURDER! Contest ends March 26, 2023 at 11:59 pm PST and is open worldwide. Please use the Rafflecopter box located below to enter. The winner will be announced on this page and on Cinnamon & Sugar's Facebook page, as well as notified by email (so check your spam folder!)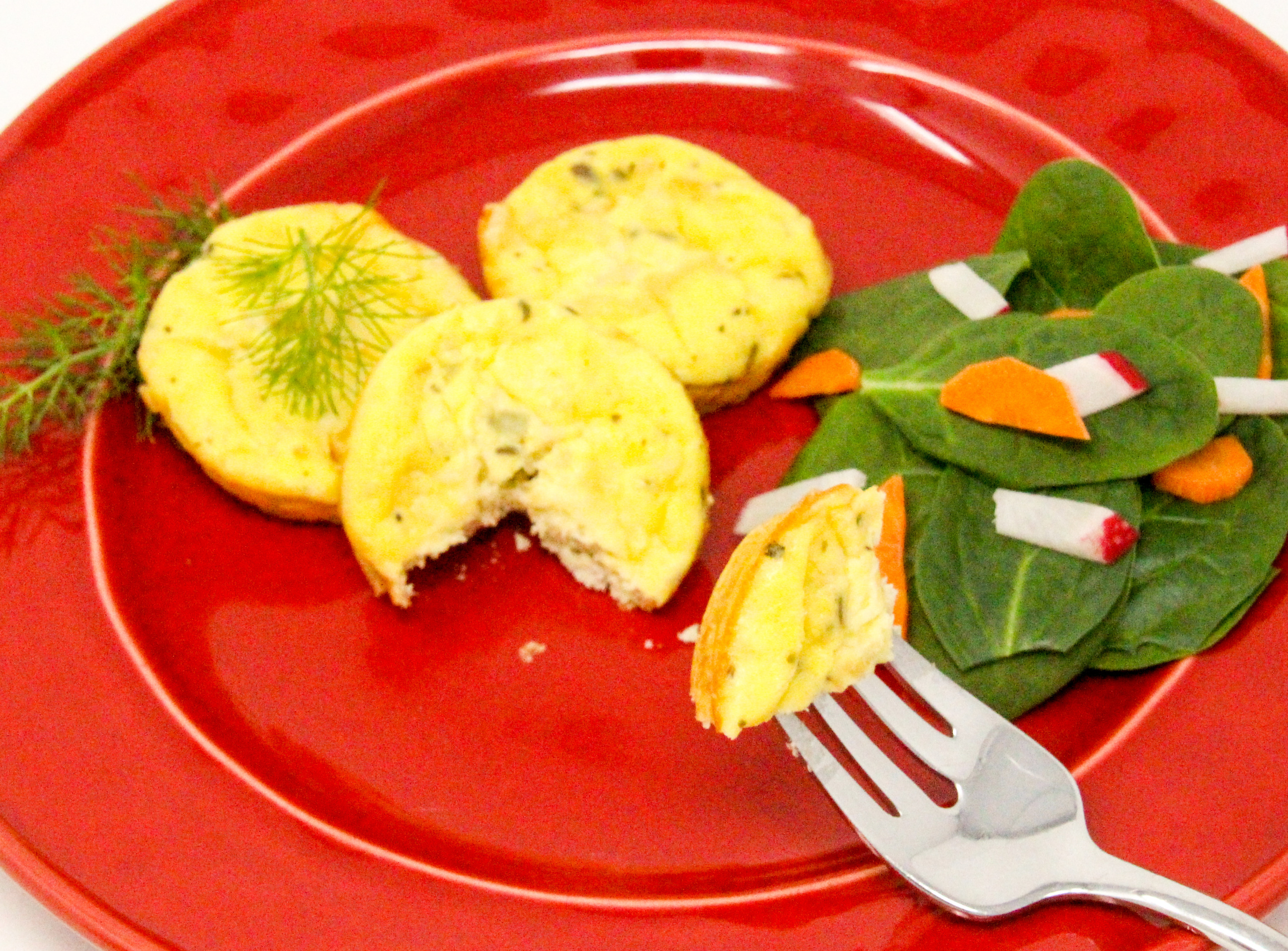 Salmon Mini Quiches
These display well on a platter and provide an elegant touch to your brunch buffet. Quiches that are left over may be reheated in the microwave or oven.
Ingredients
1

6 ounce can pink salmon, drained

1

clove garlic, minced

1/2

teaspoon

dried dill

1

shallot, finely chopped

1/2

cup

heavy cream

4

eggs

1/4

cup

shredded Swiss cheese

Few drops of lemon juice
Instructions
Preheat oven to 350 degrees (F).

In a bowl, mix all the ingredients together and spoon into a greased 24 mini muffin pan.

Bake for 20 to 25 minutes until puffed, set, and lightly browned around the edges.

Remove to a plate and serve.
Cinnamon & Sugar's Notes:
I made these a second time and used leftover baked salmon instead of the canned salmon. It worked great and I preferred the milder taste of the fresh salmon... although canned salmon makes it super convenient to make at the spur of the moment.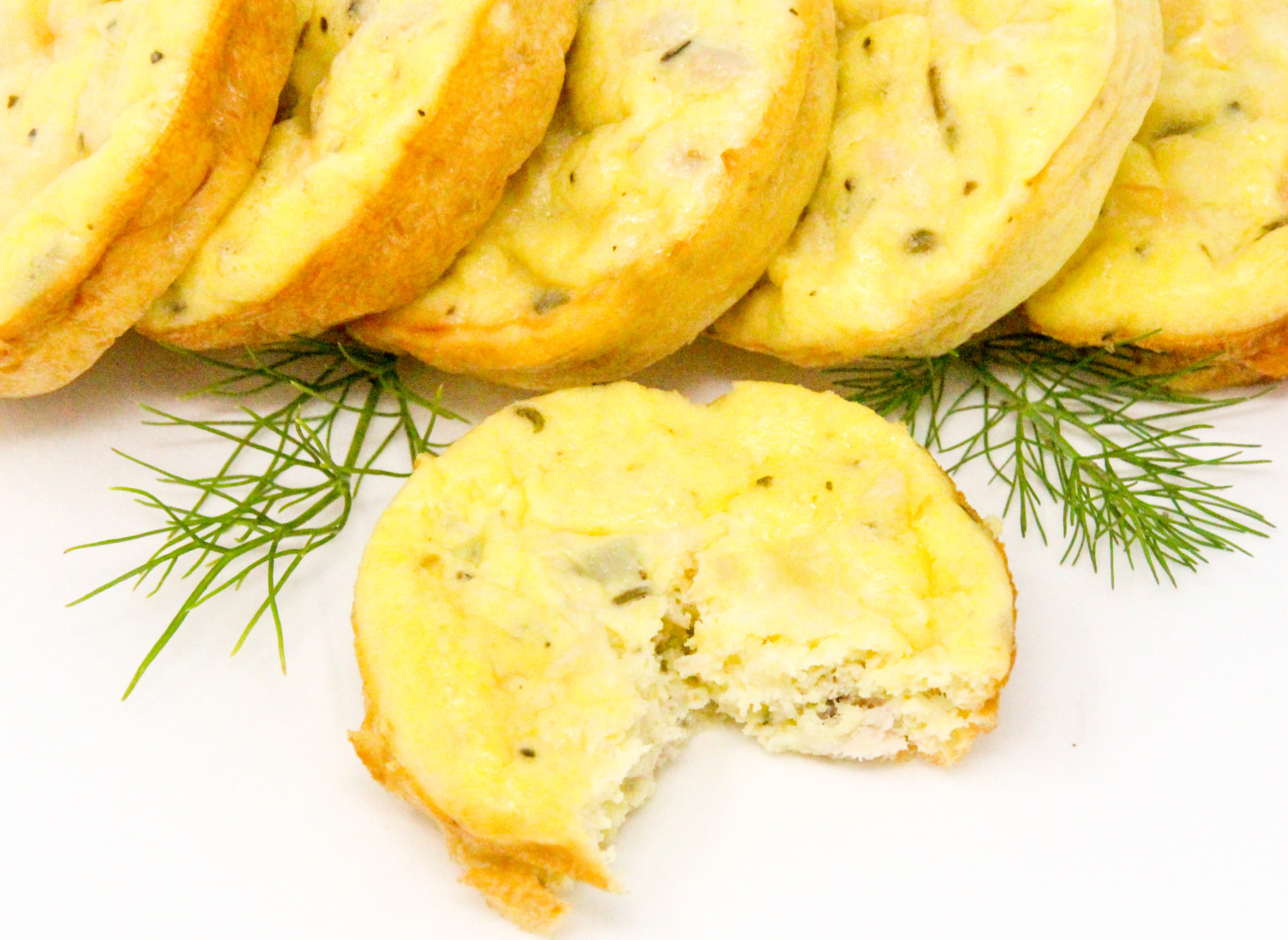 Pin to Pinterest: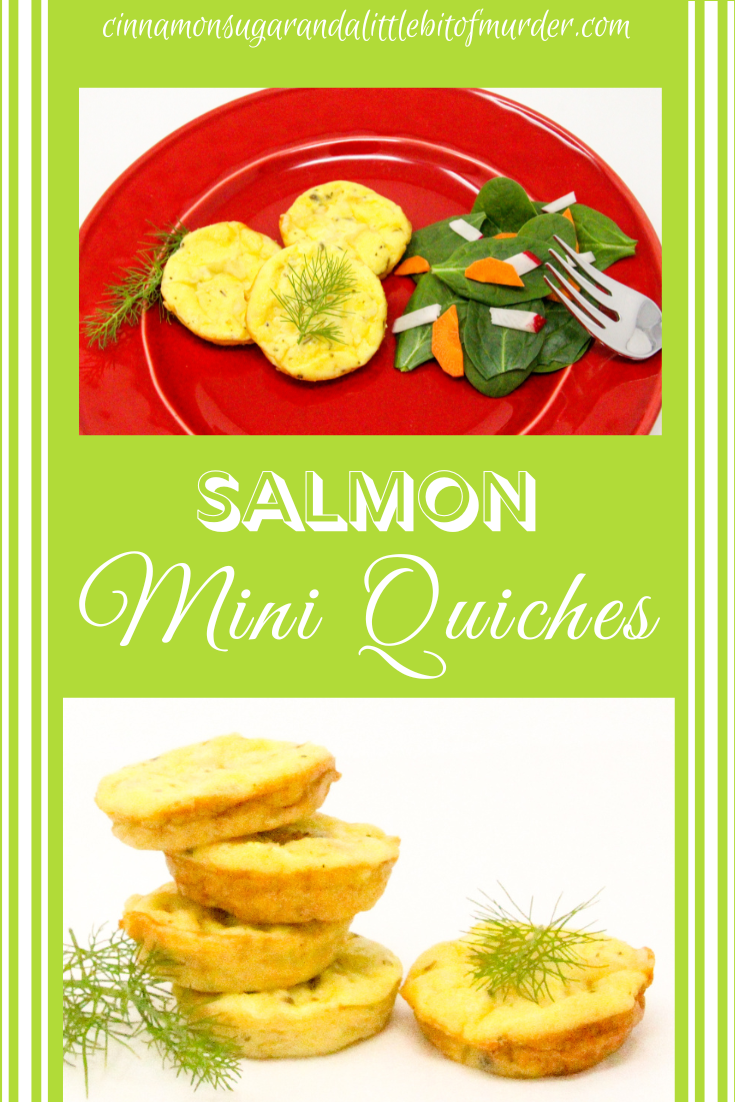 I was provided with an advance copy. All thoughts and opinions are my own.