A FLICKER OF A DOUBT is the fourth book in the Fairy Garden Mysteries by Daryl Wood Gerber. From the charming cover that invites you in, to the precious fairy quotes that start each chapter, to the whimsical characters, this newest release is a tantalizing addition to a delightful series. Ms. Gerber's creative imagination sets the stage for a well-plotted mystery to solve while immersing the reader in fairy gardens and lore. Protagonist Courtney Kelly is the owner of Open Your Imagination garden shop in Carmel-by-the-Sea, an appealing town in coastal California. Courtney is utterly likeable, along with her adorable fairy, Fiona, and you'd be lucky to count someone like them as friends. I think one of the things I admire most about this series is the sweet friendships and respect portrayed between the characters… well, aside from the murderer. Instead of creating angst and conflict amongst the core characters to ramp up action, it's reserved for where it matters most: the crime.
And speaking of crime, Ms. Gerber is a master writer, coming up with multi-plots to keep the reader entertained and guessing. Her attention to details in juggling the clues and the suspects kept me turning pages to find out what happens next. When an artist (an ex-boyfriend to one of Courtney's best friends) is murdered, Courtney is pulled into the investigation to keep an innocent person out of jail. There were plenty of suspects and just when I thought I'd settled on one, another clue would make me change my mind. At the surprising reveal, I'll have to admit I found the solution bittersweet. Somehow the author makes even the criminal sympathetic, which makes the story realistic. I, for one, can't wait to read the next book in this charming series!
Another hallmark of Ms. Gerber's books are the recipes she creates to include at the back of the book. So many yummy creations that will have the home baker drooling! I was immediately drawn to her recipe for Double-Chocolate Caramel Brownies and boy, they were an absolute hit with the football tail-gating party my granddaughter took them to. Not a crumb was left within a matter of minutes. Starting with a boxed cake mix, the added simple ingredients made these a cinch to make. They're the perfect combination of rich chocolaty goodness combined with creamy caramel that elevates these to pure deliciousness!
Amazon Synopsis
With a theater foundation tea and an art show planned at Violet Vickers's estate, Courtney is hired to create charming fairy gardens for the event. It's not so charming, however, when her best friend Meaghan's ex-boyfriend turns out to be Violet's latest artistic protégé. Even worse, not long after Meaghan locks horns with him, his body is found in her yard, bludgeoned with an objet d'murder.
There's a gallery of suspects, from an unstable former flame to an arts and crafts teacher with a sketchy past. But when the cops focus on Meaghan's business partner, who's like a protective older brother to her, and discover he also has a secret financial motive, Courtney decides to draw her own conclusions. Fearing they're missing the forest for the trees, and with some help from Fiona the sleuthing fairy, she hopes to make them see the light . . .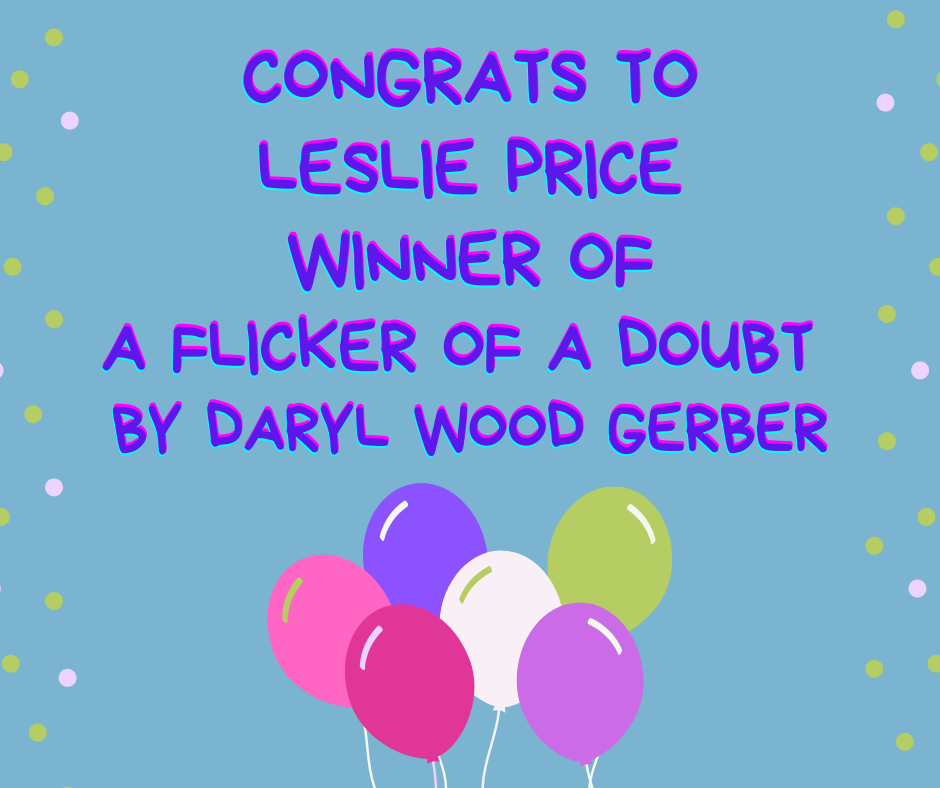 A special thanks to Kensington Cozies for providing a print ARC copy of A FLICKER OF A DOUBT! Contest ends April 2, 2023 at 11:59 pm PST and is limited to U.S. residents only. Please use the Rafflecopter box located below to enter. The winner will be announced on this page and on Cinnamon & Sugar's Facebook page, as well as notified by email (so check your spam folder!)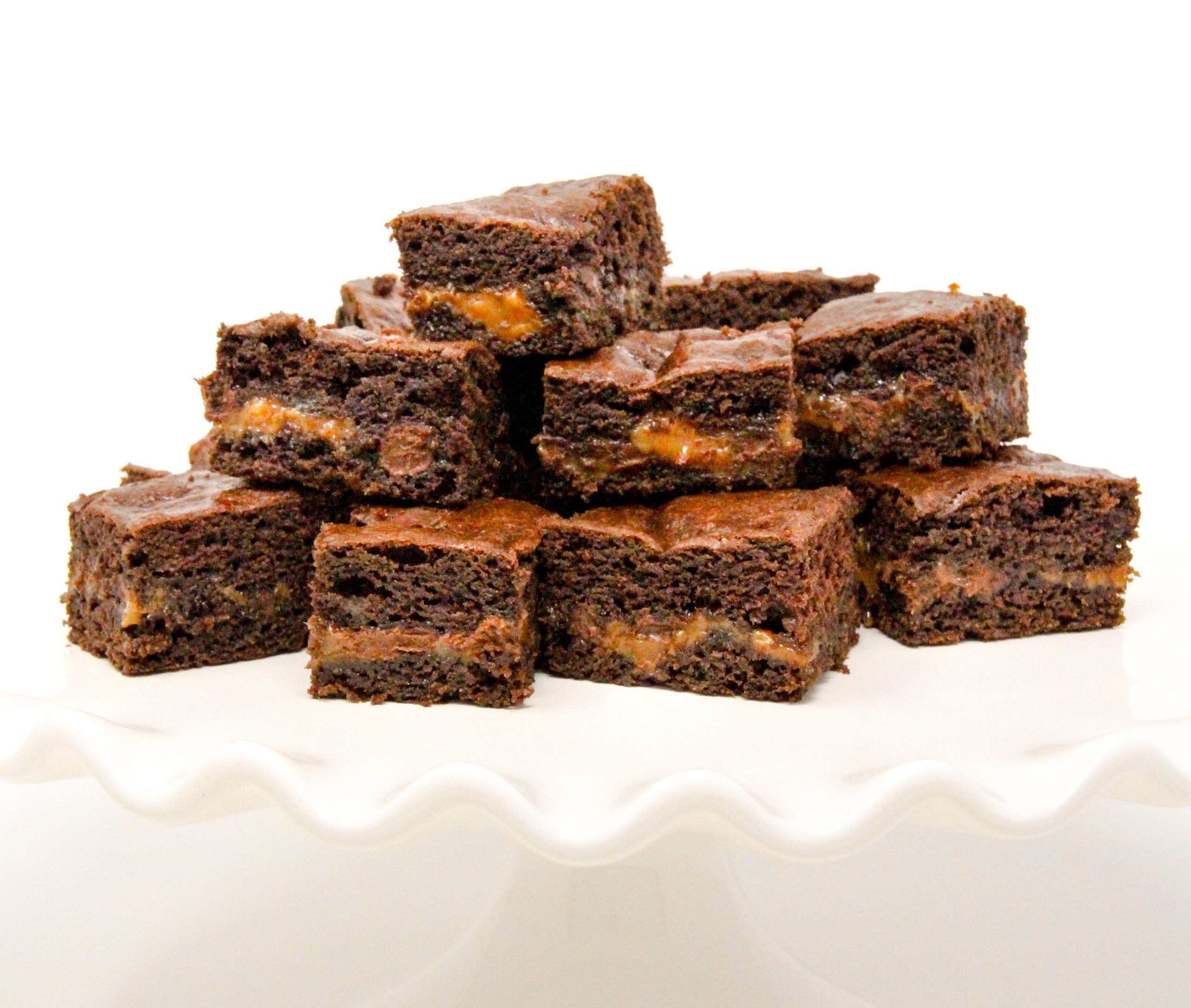 Double-Chocolate Caramel Brownies
From Meaghan: When I was a little girl, I landed on a recipe that was cinchy. I think my grandmother taught it to me. I can't remember. It's for cooks who don't want to work too hard but still want deliciousness in every bite. I remember needing to unwrap dozens of caramels, you know, the little square ones, to make this. Half of those went into my mouth. Now, there are caramel "bits" in bags ready to go. One less hassle.
Ingredients
1

devil's food cake mix (you may also use a gluten-free mix)

2

eggs

1/3

cup

evaporated milk

3/4

cup

(1-1/2 sticks) melted butter

1

11-ounce) package caramel bits

3/4

cup

semi-sweet chocolate chips

1/3

cup

evaporated milk, additional
Instructions
Preheat oven to 350 degrees (F). Spray a 9 x 13-inch baking dish with non-stick cooking spray and line with parchment paper. Set aside.

In a large mixing bowl, whisk together cake mix, eggs, 1/3 cup evaporated milk, and 3/4 cup melted butter until smooth. Spread half of the batter into the prepared 9 x 13-inch pan.

Meanwhile, in a saucepan over medium-low heat, melt the contents of a package of caramel bits in 1/3 cup evaporated milk. Stir until smooth, about 5 - 6 minutes.

When you take the brownies out of the oven, drizzle the melted caramel over the top. Pouring straight from the saucepan is the best way to do this. If needed, spread with a spatula. It will be slightly messy because the bottom layer isn't completely cooked. That's okay. Sprinkle chocolate chips on the caramel.

Top with remaining batter. Again, because it's all warm, this might be messy as you spread it with a spatula. Don't worry. It turns out great.

Bake for 20 - 25 minutes more until the top layer is set. Remove from oven and cool completely, at least 20 minutes. Brownies are easier to cut when cooled.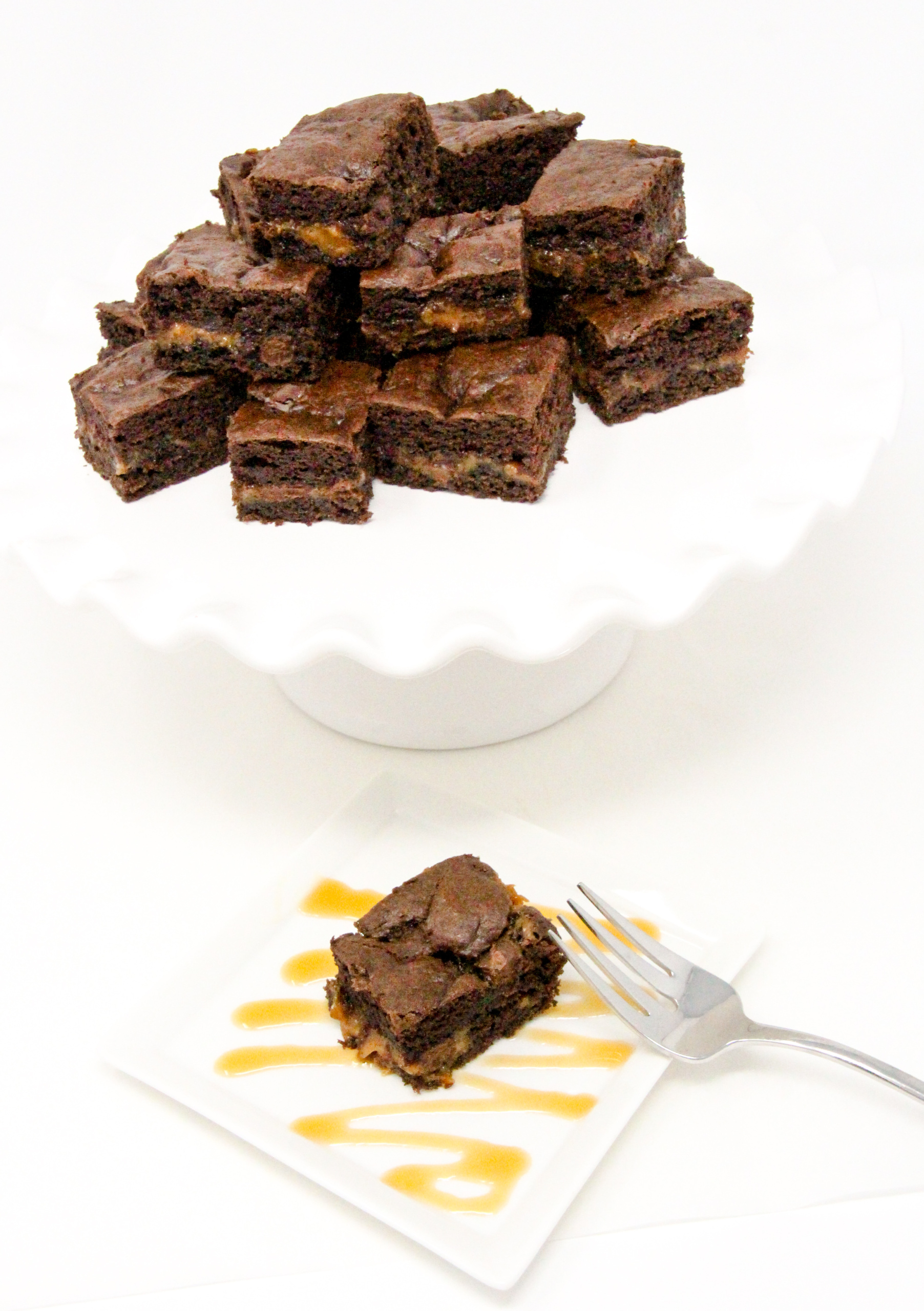 Pin to Pinterest: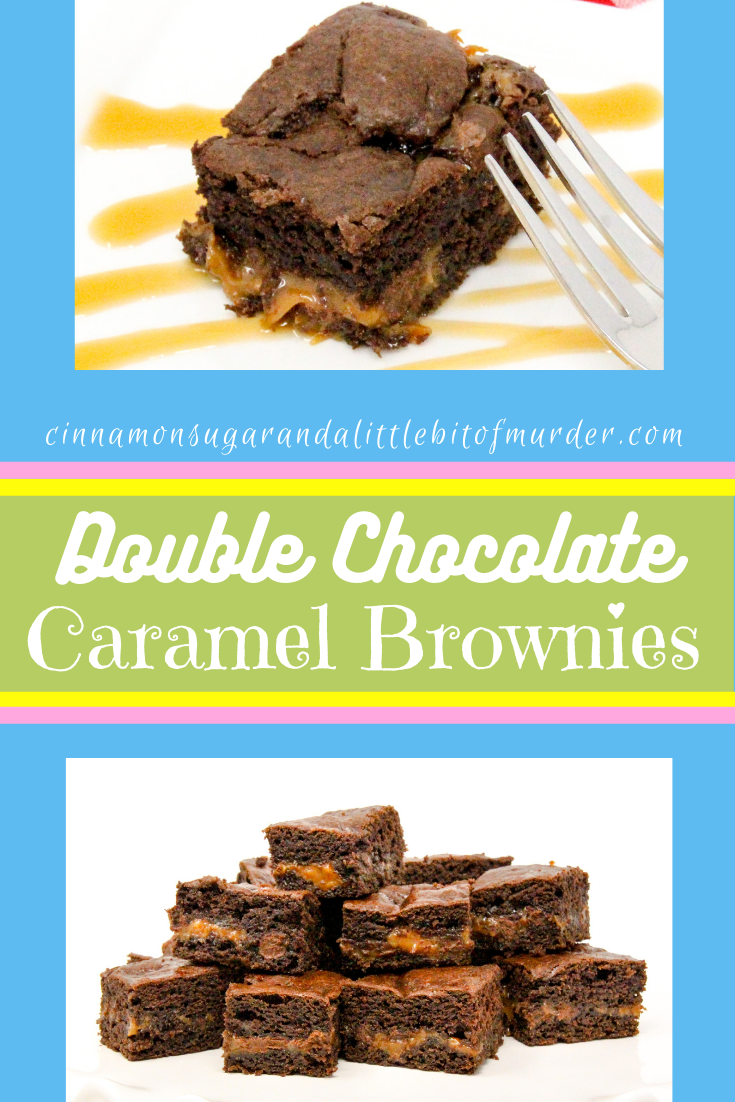 I was provided with an advance copy. All thoughts and opinions are my own.