THREE TREATS TOO MANY is the third book in the Sarah Blair Mystery series by Debra H. Goldstein. While I read the first in this series, somehow I missed the second book. However, the author does a fine job of giving just enough backstory to keep the reader from feeling lost without slowing down the plot. It was also just enough to make me want to go back and catch up and enjoy the character growth of the protagonist, Sarah Blair, from the first book, and catch up on the teasers of what happened. I also found that the author has found her stride in the unfolding of the mystery. The plot was well-paced and kept my attention as clues were dispersed. The inclusion of a community "motorcycle gang", who are charity-driven and bound together by their enjoyment of hitting the open road, was an unexpected and delightful surprise. The author's attention to detail gives the theme an air of authenticity and adds an unusual line of characters for cozy mysteries.
The murder mystery surrounding the vegan sous chef of Sarah's nemesis, Jane, was well-thought out. When Sarah's good friend is accused of murder, she gets involved despite numerous people telling her not to. Clues were sprinkled about for a sharp reader to follow with some twists and turns to keep the reader guessing. While the ending was a bit quick, it was still suspenseful and I turned the pages faster and faster until I found out what happened. Ms. Goldstein does a great job of wrapping up the loose threads of the plot and subplots, and has me looking forward to the next book in the series!
There are plenty of mouthwatering treats and dishes served throughout the story. I was intrigued with the food that the vegan sous chef serves and was delighted to find that there is a vegan recipe included at the back of the book, along with other recipes. While some people might have preconceived ideas of what vegan is, I've found it's every bit as good as traditionally prepared dishes (well… unless you have a craving for a steak). Since my husband is allergic to dairy products, I am always on the lookout for new recipes to try. And since I need to eat gluten-free, I was especially intrigued by the recipe for Pumpkin Quinoa Muffins since they're both vegan and gluten-free. While actually healthy for you, these muffins were still quite delicious and delightfully moist. Even if you don't have dietary restrictions, Pumpkin Quinoa Muffins are a treat for breakfast or a guilt-free snack. And if you do have restrictions, then these are the perfect way to indulge without fearing the consequences.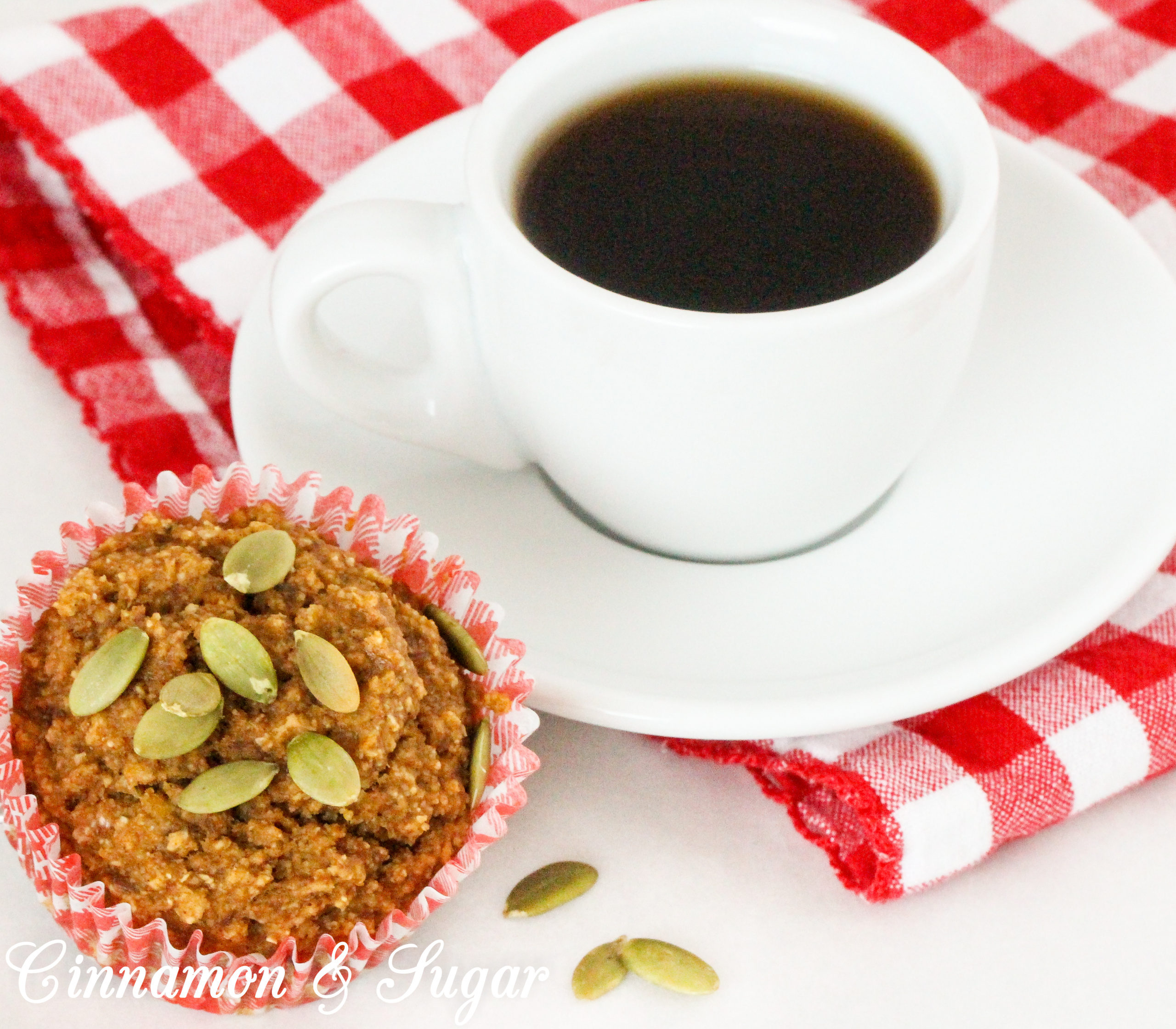 Amazon Synopsis
When a romantic rival opens a competing restaurant in small-town Wheaton, Alabama, Sarah Blair discovers murder is the specialty of the house . . . 
For someone whose greatest culinary skill is ordering takeout, Sarah never expected to be co-owner of a restaurant. Even her Siamese cat, RahRah, seems to be looking at her differently. But while Sarah and her twin sister, Chef Emily, are tangled up in red tape waiting for the building inspector to get around to them, an attention-stealing new establishment—run by none other than Sarah's late ex-husband's mistress, Jane—is having its grand opening across the street.
Jane's new sous chef, Riley Miller, is the talk of Wheaton with her delicious vegan specialties. When Riley is found dead outside the restaurant with Sarah's friend, Jacob, kneeling over her, the former line cook—whose infatuation with Riley was no secret—becomes the prime suspect. Now Sarah must turn up the heat on the real culprit, who has no reservations about committing cold-blooded murder . . .
A special thanks to Debra H. Goldstein for providing one lucky winner with their choice of either a print copy or an ebook copy of THREE TREATS TOO MANY! Print giveaway is limited to U.S. residents. Contest ends Wednesday, August 26, 2020 at 11:59 pm PST. Please use the Rafflecopter box located below to enter. The winner will be announced on this page and on Cinnamon & Sugar's Facebook page, as well as notified by email (so check your spam folder!)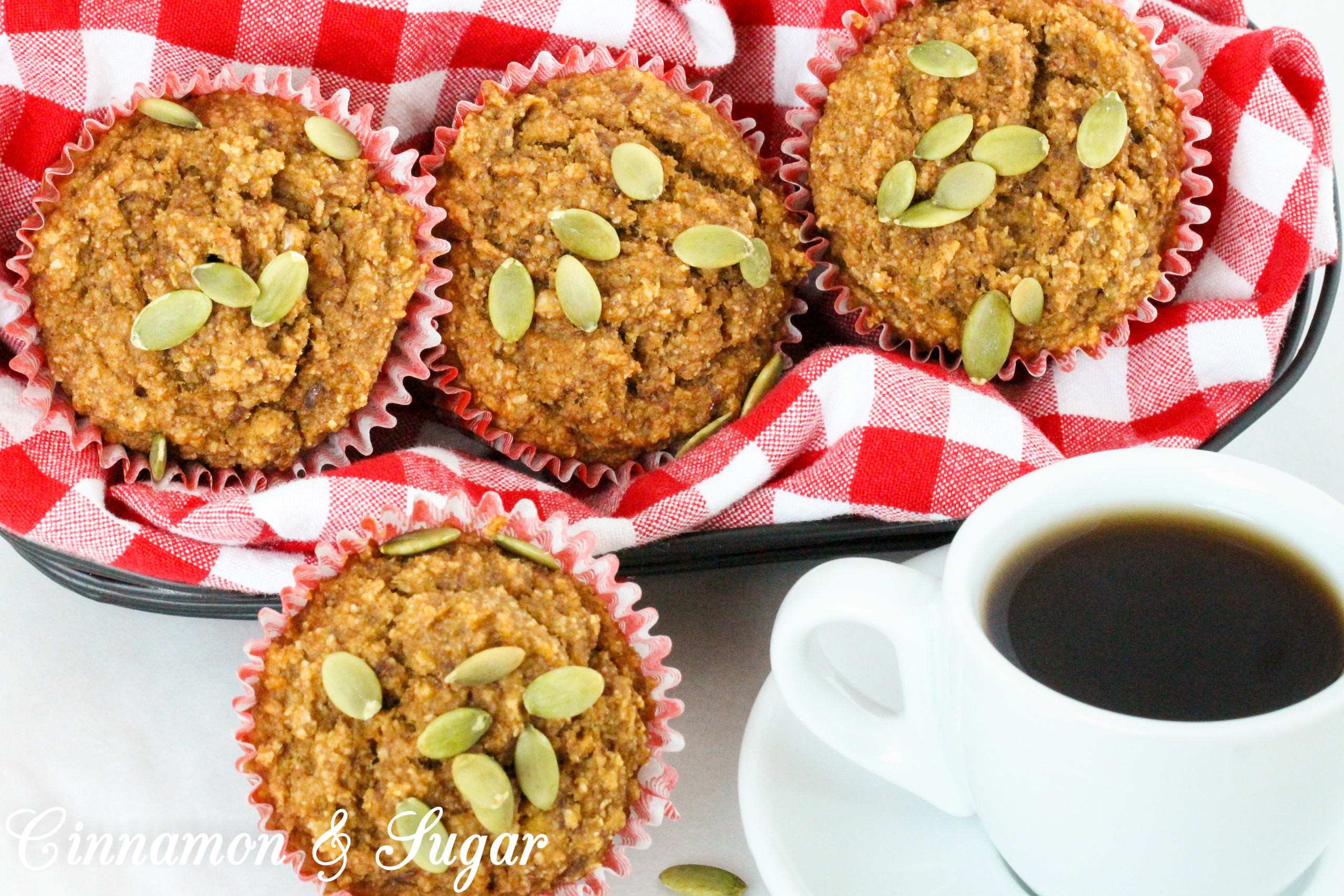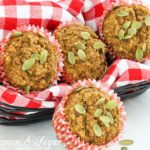 Pumpkin Quinoa Muffins
Ingredients
1

tablespoon

flaxseed meal

3

tablespoons

water

1-1/4

cups

oat flour oats, ground in a blender

1/2

cup

quinoa flakes (plus extra for topping, optional)

1/2

cup

blanched almond flour

1/4

cup

coconut sugar

2

teaspoons

baking powder

1

teaspoon

cinnamon

1/2

teaspoon

nutmeg

1/4

teaspoon

ginger

1/4

teaspoon

salt

3/4

cup

pumpkin puree

1/2

cup

mashed banana (use either 1 large or 2 small bananas)

1/4

cup

nondairy milk

1/2

teaspoon

vanilla bean powder (or sub 1 teaspoon vanilla extract)

1/4

cup

maple syrup

Pumpkin seeds (optional)
Instructions
Preheat oven to 350 degrees (F).

Grease a 12-cup muffin tin or line with paper liners.

Combine the flaxseed meal and water. Set the mixture aside to gel while preparing the remaining ingredients. (This makes a flax egg which is the vegan substitute for an egg.)

In a large bowl, whisk the remaining dry ingredients together (minus vanilla extract).

In a separate bowl, beat the pumpkin, milk, banana, and syrup together. Whisk in the wet flaxseed mixture and pour the wet ingredients into the dry. Stir to completely combine. Note: The batter will be thick but soft. It can still be stirred.

Fill each cup 3/4 of the way full. Add water to the 3 empty muffin holders. If desired, sprinkle the tops of the muffins with pumpkin seeds and quinoa flakes.

Bake on the center rack of the oven for 23 - 25 minutes. You should be able to insert a cake tester and have it come out clean.

Let muffins cool in pan for 5 minutes then transfer to a wire rack and cool completely.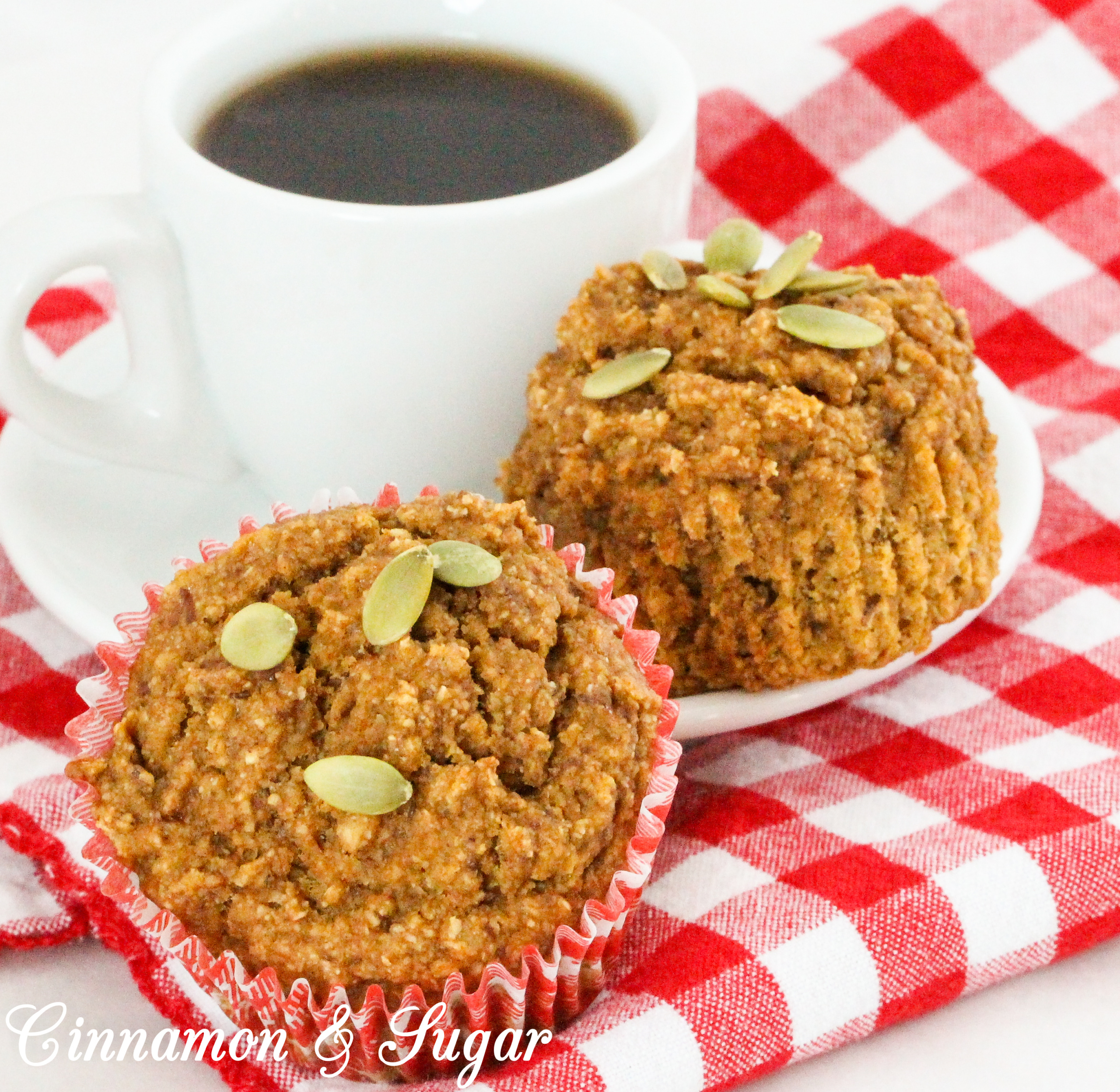 Pin to Pinterest: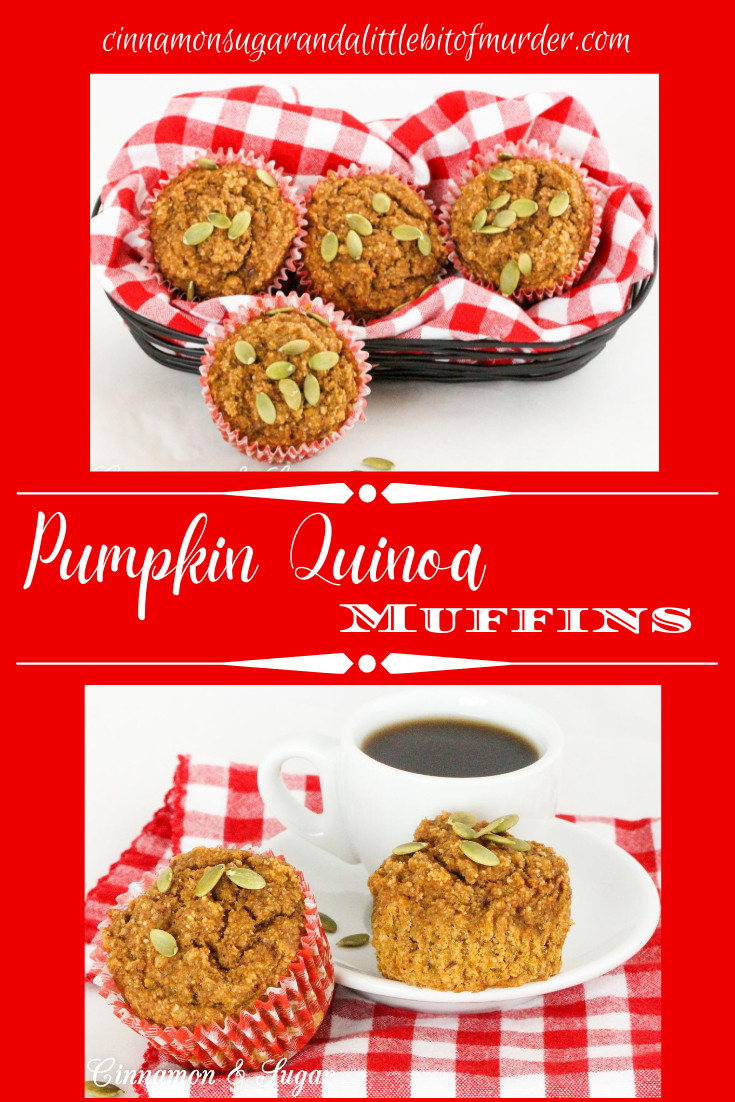 I was provided an advance copy. All thoughts and opinions are my own.