PENNE DREADFUL is the first book in the brand new Italian Chef Mystery series by Catherine Bruns. This debut book contains all the ingredients for a page-turning mystery and is filled with lies, betrayal, and murders. The protagonist, Tessa Esposito, is edgier than Ms. Bruns' previous characters in her other series, and her sleuthing is aggressive. Yet the reader can't help but cheer for her to move forward and find answers. The author provides good character development and growth over the course of the book, for the protagonist and the supporting characters. I especially enjoyed Tessa's sidekick, Gabby, who is also her best friend and cousin. Gabby is willing to stick her neck out and help Tessa find answers, no matter how crazy the scenario may seem. Another great supporting character is Gabby's brother, Gino Mancusi, who is a police detective. He balances the amateur sleuthing with professional insight, despite wanting to keep Tessa safe.
The story contained several subplots on top of Tessa trying to find out who murdered her accountant husband. While labeled a cozy, Penne Dreadful pushes the boundaries a little, which raises the level of tension. While it was fairly obvious who the "bad" guy was, Ms. Bruns manages to raise the stakes by providing mind-boggling twists that I didn't see coming and a heart-racing climax to wrap up the mystery. I look forward to reading more in this new series!
Tessa is an Italian cook, who dreams of opening her own restaurant. Throughout the story she cooks amazing dishes that will keep the reader drooling. Tessa also goes to work in a pizzeria, to hunt for answers about her husband's death. There she creates some amazing pizza pies and I was tempted to succumb to a delivery service for my own pizza while reading. Fortunately, Ms. Bruns includes a few Italian recipes at the back of the book and they sound fabulous! I couldn't pass up the chance to try her recipe for Never-Fail Pizza Crust and Pepperoni Pizza. I loved how quick the dough came together and how easily it formed into a nice round crust instead of fighting it to hold the shape. The sauce is no-cook, so it's a matter of a minute or two to mix up and before you know it, piping hot pizza will be on the table quicker than calling for take-out!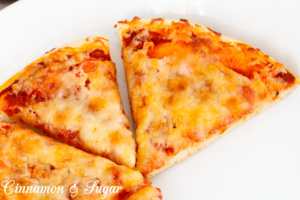 Amazon Synopsis
Local chef Tessa Esposito is struggling to get back on her feet following her husband's fatal accident. And when the police knock on Tessa's door, things just get worse. They've discovered Dylan's death wasn't an accident after all, and they need Tessa to start filling in the blanks. Who would want her beloved husband dead, and why?
With the investigation running cold, Tessa decides it's time to save her sanity by reconnecting with her first love-cooking. And maybe the best way back into the kitchen is to infiltrate Dylan's favorite local pizza parlor, which also happens to be the last place he was seen before he died. But the anchovies aren't the only thing that stink inside the small family business, and with suspects around every corner, Tessa finds that her husband's many secrets might land her in hot water.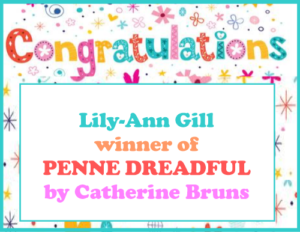 A special thanks to Catherine Bruns for providing one winner with a print copy of PENNE DREADFUL. Contest ends Sunday, August 11, 2019 at 11:59 pm PST and is limited to U.S. residents. Please use the Rafflecopter box located below to enter. The winner will be announced on this page and on Cinnamon & Sugar's Facebook page, as well as notified by email (so check your spam folder!)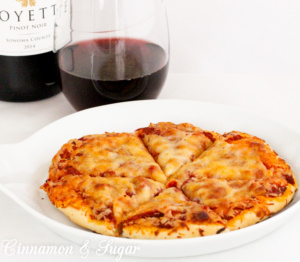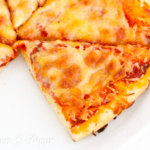 Never-Fail Pizza Crust and Pepperoni Pizza
Ingredients
Crust
1

0.25 ounce

package active dry yeast (2-1/4 teaspoons)

1

teaspoon

sugar

1

cup

warm water

2

tablespoons

olive oil

1

teaspoon

salt

2-1/2

cups

bread flour
Pepperoni Pizza
1/2

(12-ounce)

can (preferably Contadina) tomato paste

1

teaspoon

dried oregano, crushed

1

teaspoon

dried basil, crushed

1/2

teaspoon

garlic powder

1/2

teaspoon

onion powder

1/2

teaspoon

salt

1/4

teaspoon

black pepper
Toppings
3/4

pound

pepperoni (stick) or 6-ounce package sliced pepperoni. (If slicing your own, make them on the thin side)

1

cup

shredded mozzarella cheese, or more to taste
Instructions
Crust
Preheat oven to 450 degrees (F).

In a medium-sized bowl, dissolve the yeast and sugar into the warm water. Wait about 10 minutes or until the mixture looks creamy.

Stir in the flour, salt, and olive oil, beating by hand until smooth. Let the mixture sit for about 5 minutes.

Lightly flour a surface on your counter, then roll out the dough, patting or rolling it into a round. Transfer the crust to a lightly greased pizza pan, and spread the desired toppings on top of the crust.

Bake in a preheated oven for 15 to 20 minutes or until the crust is golden brown. Let the pie cool about 5 minutes before serving.

Pepperoni Pizza
After the crust is prepared, combine all the sauce ingredients with 1/2 cup water in a medium bowl. Freeze remaining paste.

Top the crust with the sauce, pepperoni, and cheese. Bake for 18 to 20 minutes until crust is browned and cheese is bubbly. For best results, rotate the pizza pan between the top and bottom oven racks halfway through the baking cycle.

Tip
Extra sauce can be frozen.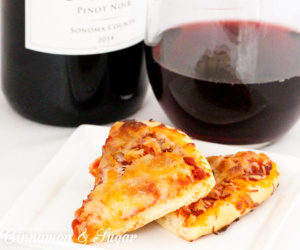 Pin to Pinterest: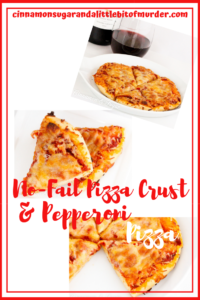 If you receive my blog post via email you will need to visit my website to view the video.
I was provided an advance copy. All thoughts and opinions are my own.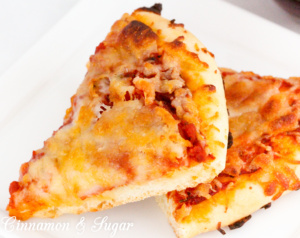 Have you ever wondered how commercials and magazine ad shoots capture the ooey-gooey cheese "pull" look on piping hot pizza? I found this on Stephen Hamilton Photo's YouTube channel for the inside scoop: