A GAME OF CONES, the second book in the Ice Cream Parlor Mysteries by Abby Collette, is a sweet addition to a delightful series. From scrumptious frozen concoctions to a close-knit family to a charming town, Ms. Collette brings visual appeal to the book with her descriptive voice. The protagonist, Bronwyn "Win" Crewse, has revived her family's ice cream shop, Crewse Creamery, and business is booming. The shops around town are thriving which makes a tempting target for a developer to swoop in and build a mall. When the developer's representative is discovered murdered by one of Win's friends visiting from New York, Win and her close circle of friends come together to provide support. The author builds on the theme of friendship, whether it's from a friendship developed over a few decades from childhood on, or based on a shared interest and trust developed through a mutual employer. I also greatly admire the close family bond the author has developed for Win. Her Pop-Pop is a wonderful source of wisdom and advice while her parents support her every step of the way.
While most cozy mystery protagonists are eager, or at least compelled, to investigate murders, Win is quite the reluctant sleuth… which makes her seem more relatable. Her best friend, Maisie, on the other hand, is a wildcard and goes off on tangents based on watching mystery shows on Acorn TV. While Win provides a calming influence, Maisie still manages to drag her into all sorts of situations in her quest for finding the killer and despite her lack of focus, the two women manage to collect clues. As they investigate, there are a large number of town characters introduced, and all are potential suspects. I didn't have the time to sit and read the book all at once, so I sometimes got a bit confused on who the minor characters were when I had a chance to pick up the book for a short while. Perhaps a list of characters at the front of the book might be helpful to those who find themselves unable to keep track. Other than that, this was an enjoyable read and once the surprising reveal came, the collected clues fell into place with a satisfactory conclusion.
Win's family's ice cream shop serves all sorts of mouthwatering creamy treats and Ms. Collette kept my tastebuds tempted with her tantalizing descriptions. I was so happy to see that she includes a few recipes at the back of the book… and they all sound fantastic! Since I had some leftover candy canes from the holiday season, I couldn't pass up the opportunity to try Aunt Jack's Peppermint Candy Ice Cream. (Star mints work just as well as candy canes.) Plus, one of my granddaughters is a huge candy cane fan so I knew this would be a hit with her. I must take this moment to say a huge thank you to my granddaughter as well, since she made this recipe for me! I'll be honest, I am not fond of mint in any form. However, once I sampled the frozen concoction, especially drizzled with chocolate magic shell, (at my granddaughter's suggestion) I'm a convert! This was some of the best ice cream I've eaten in a long, long time! Given the rich ingredients, I'll relegate this recipe to special holidays but I'll certainly be making it again.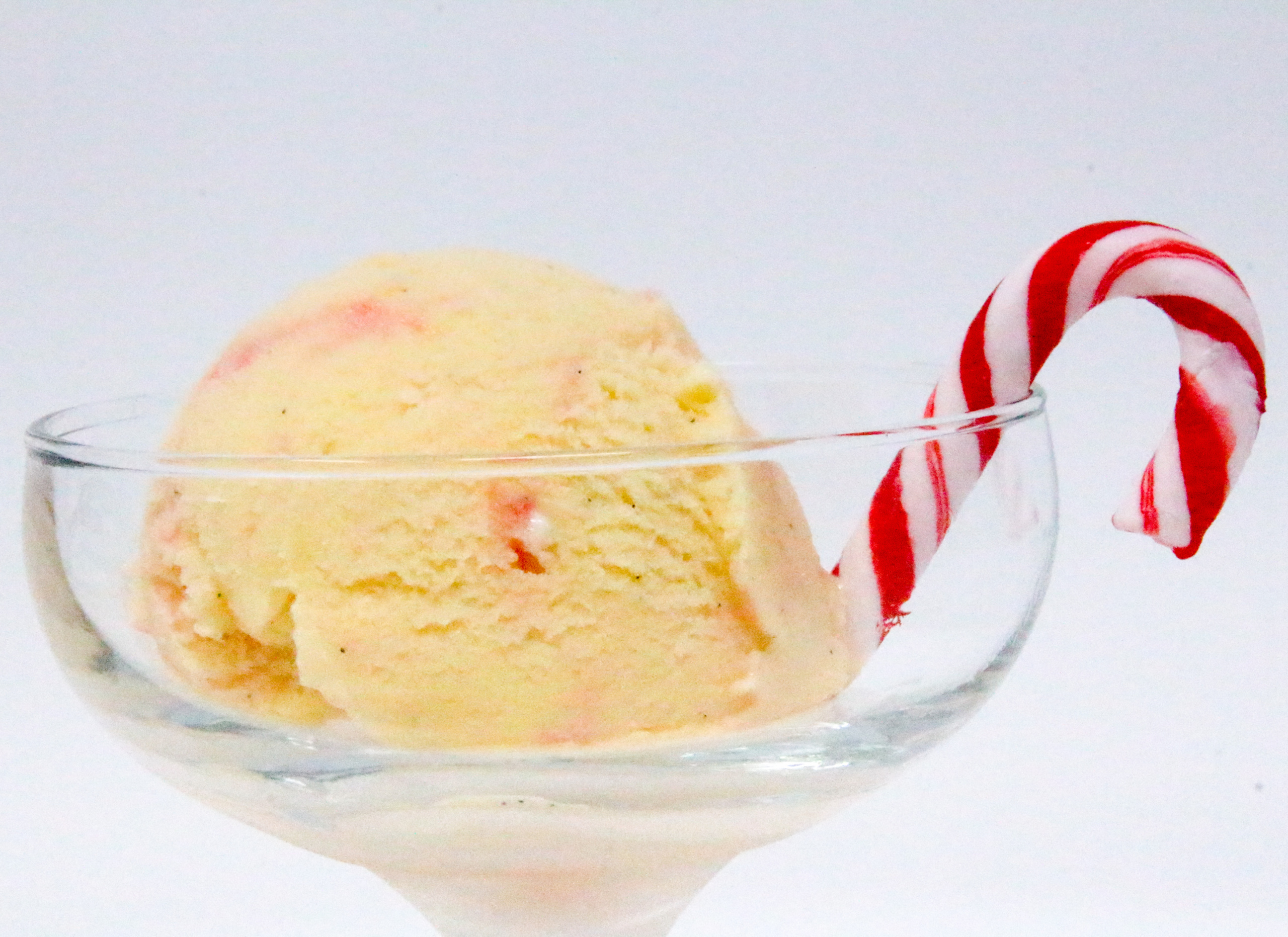 Amazon Synopsis
Bronwyn Crewse is delighted that Crewse Creamery, the ice cream shop her family has owned for decades, is restored to its former glory and serving sweet frozen treats to happy customers in the picturesque small town of Chagrin Falls, Ohio. But when a big city developer comes to town intent on building a mall, a killer with a frozen heart takes him out.
After literally stumbling across the body, one of Win's closest friends becomes the prime suspect, and to make things worse, Win's aunt has come to town with the intention of taking command of Crewse Creamery. Even though Win has a rocky road ahead to help her friend and keep her ice cream shop, it'll take more than a sprinkle of murder to stop her from solving the crime and saving the day.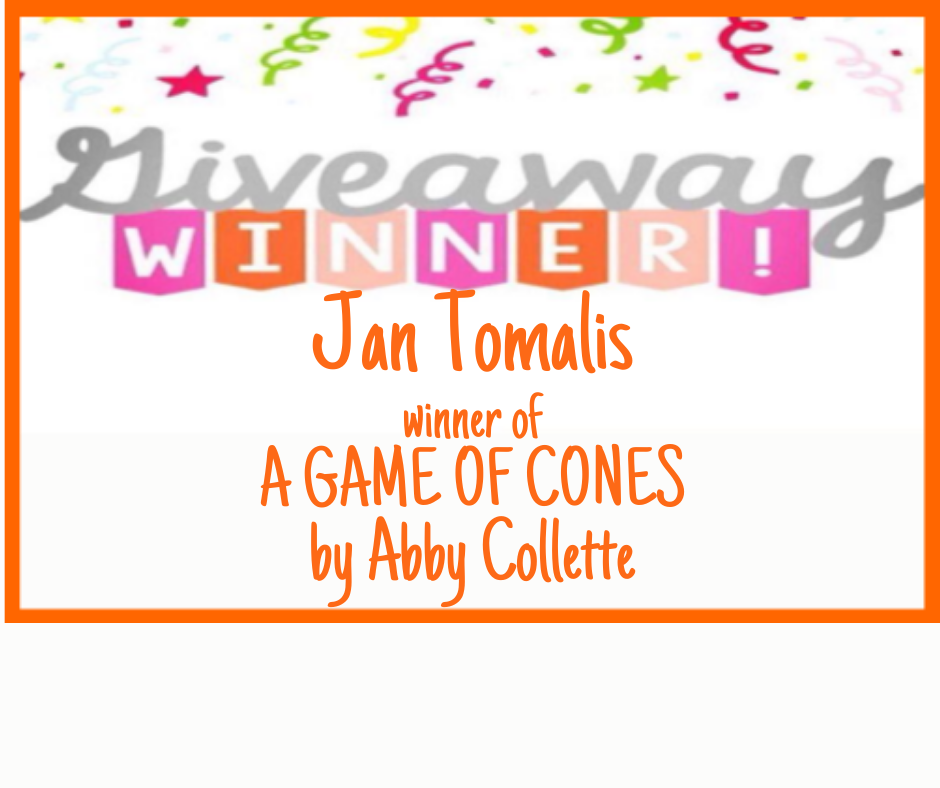 A special thanks to Abby Collette for providing a winner with a print copy of A GAME OF CONES. Contest ends Sunday, March 7, 2021 at 11:59 pm PST and is limited to U.S. residents. Please use the Rafflecopter box located below to enter. The winner will be announced on this page and on Cinnamon & Sugar's Facebook page, as well as notified by email (so check your spam folder!)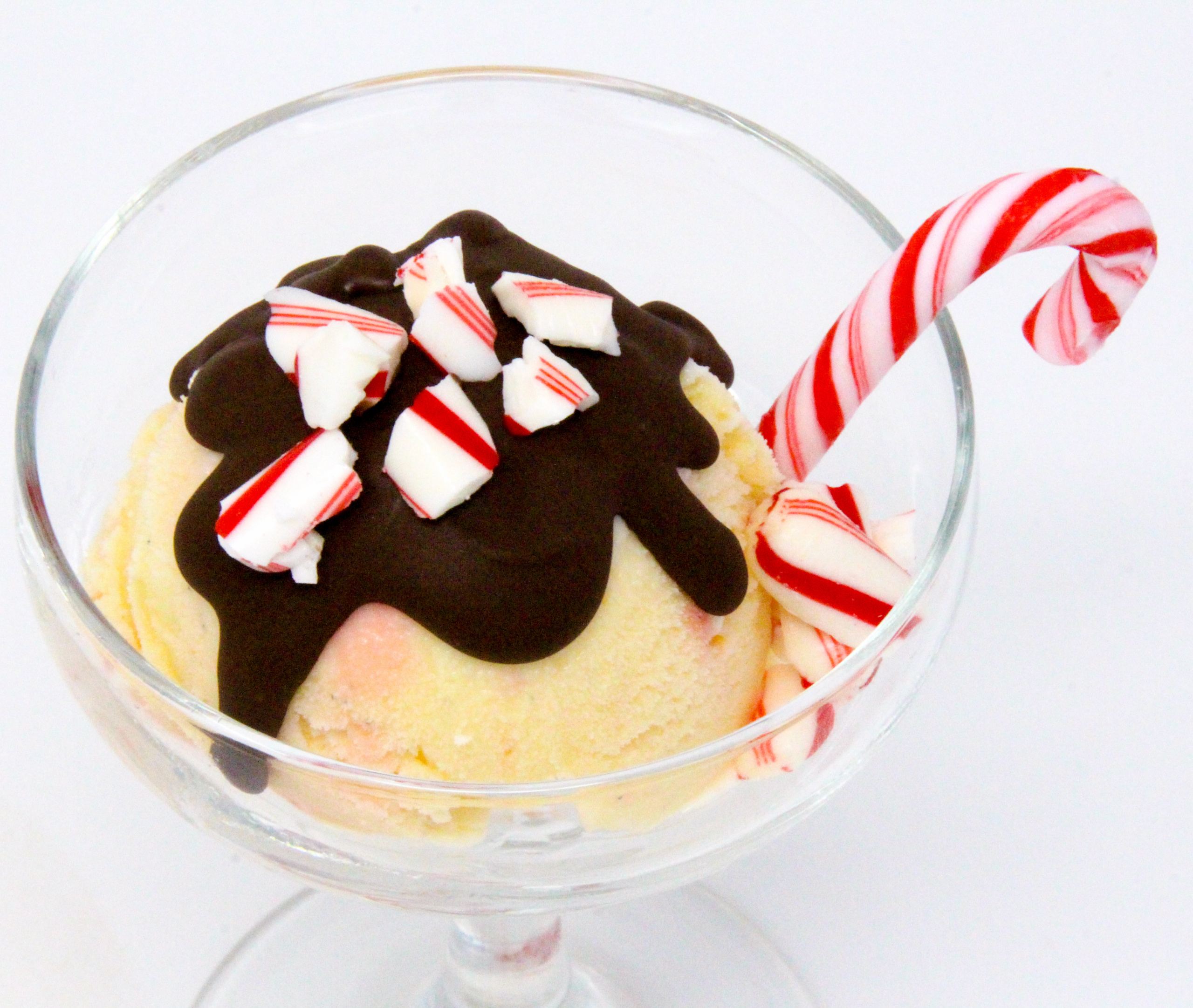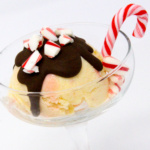 Aunt Jack's Peppermint Candy Ice Cream
Ingredients
2

vanilla beans

2-1/2

cups

heavy cream

1-1/2

cups

whole milk

1

cup

sugar

1/4

teaspoon

salt

2

teaspoons

peppermint extract

8

large

egg yolks

1/2

cup

crushed candy canes or star mints
Instructions
With a knife, halve vanilla beans lengthwise. Scrape seeds into a large heavy saucepan and stir in heavy cream, milk, sugar, and salt. Bring mixture just to a boil, stirring occasionally, and remove pan from heat. Add peppermint extract.

In a large bowl lightly beat egg yolks. Add hot cream mixture to eggs in a slow stream, whisking, then return custard mixture to pan. Cook custard over moderate heat, and do not let it come to a boil. Stir constantly until mixture reaches 170 degrees (F).

Pour custard through a sieve into a clean bowl and cool. Chill custard, its surface covered with wax paper, in refrigerator until cold, about three hours.

Add cold mixture to ice cream maker and proceed according to manufacturer's instructions. Just before ice cream is set, add crushed candy to ice cream and continue mixing until combined.

Place ice cream in an airtight container and freeze until fully set, at least two hours. Enjoy!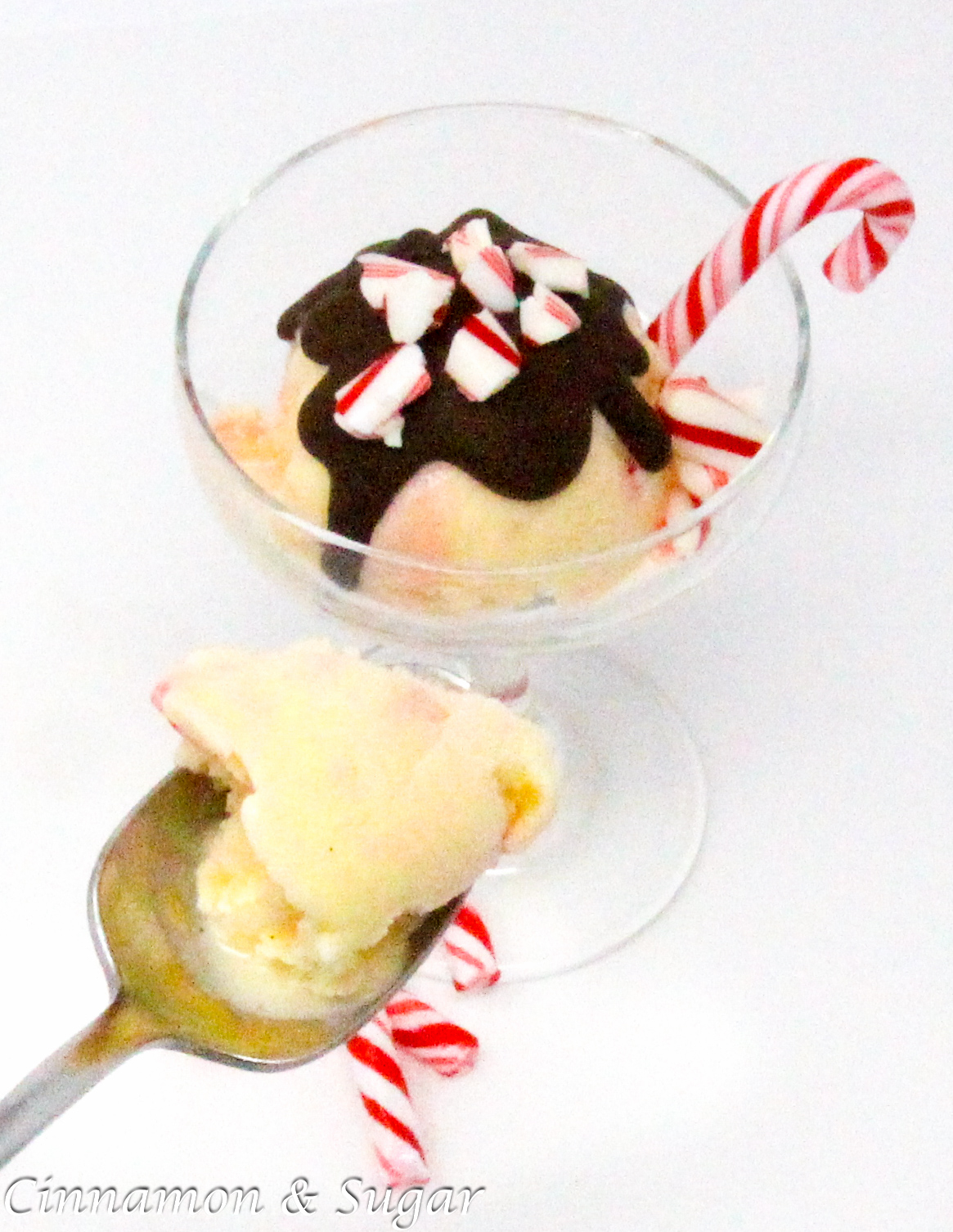 Pin to Pinterest: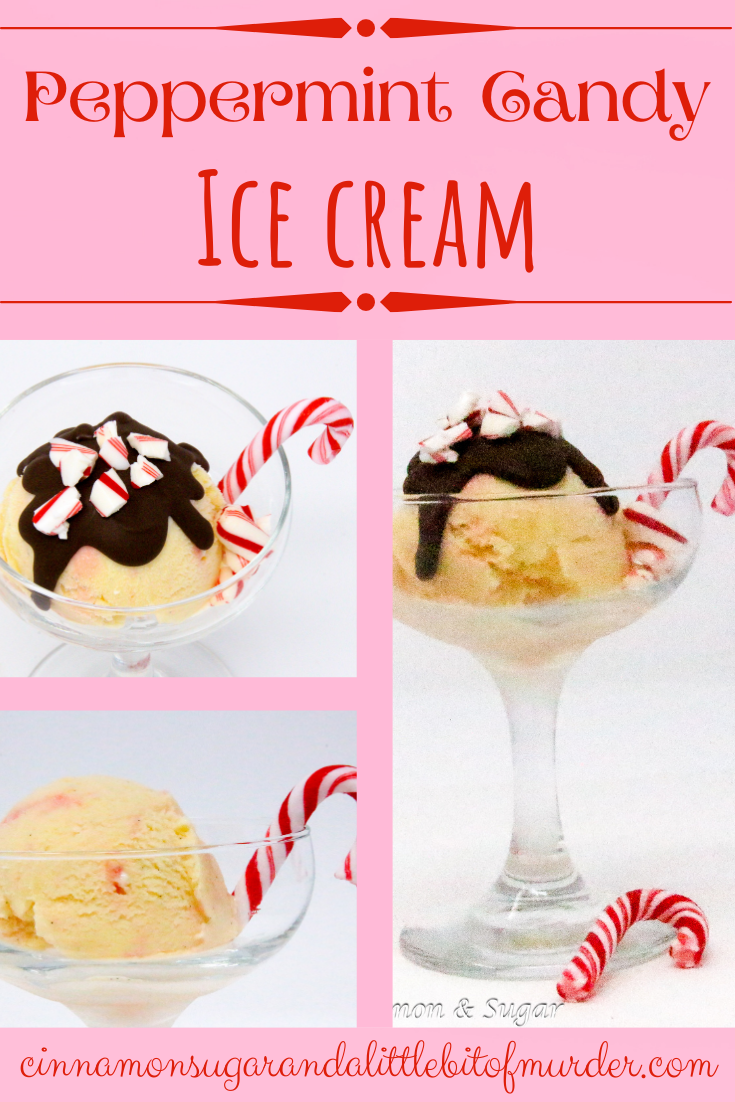 I was provided with an advance copy. All thoughts and opinions are my own.