SHUCKED APART, the ninth book in the Maine Clambake Mystery series by Barbara Ross, is another delightful return to Busman's Harbor, Maine. As with the previous books in the series, the author does an admirable job in building on the strengths of her character development while interjecting an aspect of Maine's industry which I find thoroughly captivating! Each book can easily be read as a standalone, but be prepared to want to backtrack and devour the previous books. In this newest release, protagonist Julia Snowden finds herself helping out her boyfriend's friend, Andie, an oyster farmer, after someone stole mind boggling expensive buckets of oyster seed from her. It doesn't take long for the same oyster farmer to be found murdered and Julia feels a sense of responsibility in finding the killer. I was fascinated by the oyster farming industry as described in the book. I had absolutely no idea how extensive it was or the dedication it entailed to bring oysters to market, and Ms. Ross effortlessly weaves those details into the plot without slowing down the pace of the mystery.
As the mystery unfolds and Julia begins delving into the bitter feelings between oyster farmers and lobster fishermen, a slew of suspects crop up. The clues strongly point in their direction since Andie's oyster farm had been sabotaged several times in the weeks and months leading up to her death. Thrown in for good measure is an ex-husband, wealthy summer residents who don't want any type of industry in their backyard, and rival oyster farmers. Julia is a deliberate amateur sleuth and I appreciated the care she took when asking questions around town and talking to potential suspects. It was enjoyable watching the scenes unfold and following the clues, and while I didn't guess correctly, I was thoroughly gratified with the way the threads of the plot came together in a cohesive reveal.
Another delight of this series is the way the author showcases recipes containing Maine's agricultural ingredient featured in the book. There have been blueberries, clams, lobsters, and of course this book contains oyster recipes. I'll admit… I am not a fan. However, the author's descriptive language concerning this bivalve makes me tempted to try them again, provided I have the opportunity to get to Maine one of these days. While we may have some type of oyster here in California (not that I've paid attention to the availability) I opted to skip the oyster recipes (if you're a fan, you'll enjoy the offerings) and make Ms. Ross's mother-in-law's recipe for Banana Bread – always a hit in my family! Easy to mix up, the moist sweet bread is delicious all on its own or slathered with sweet cream butter. Perfect for breakfast, a snack, or even dessert!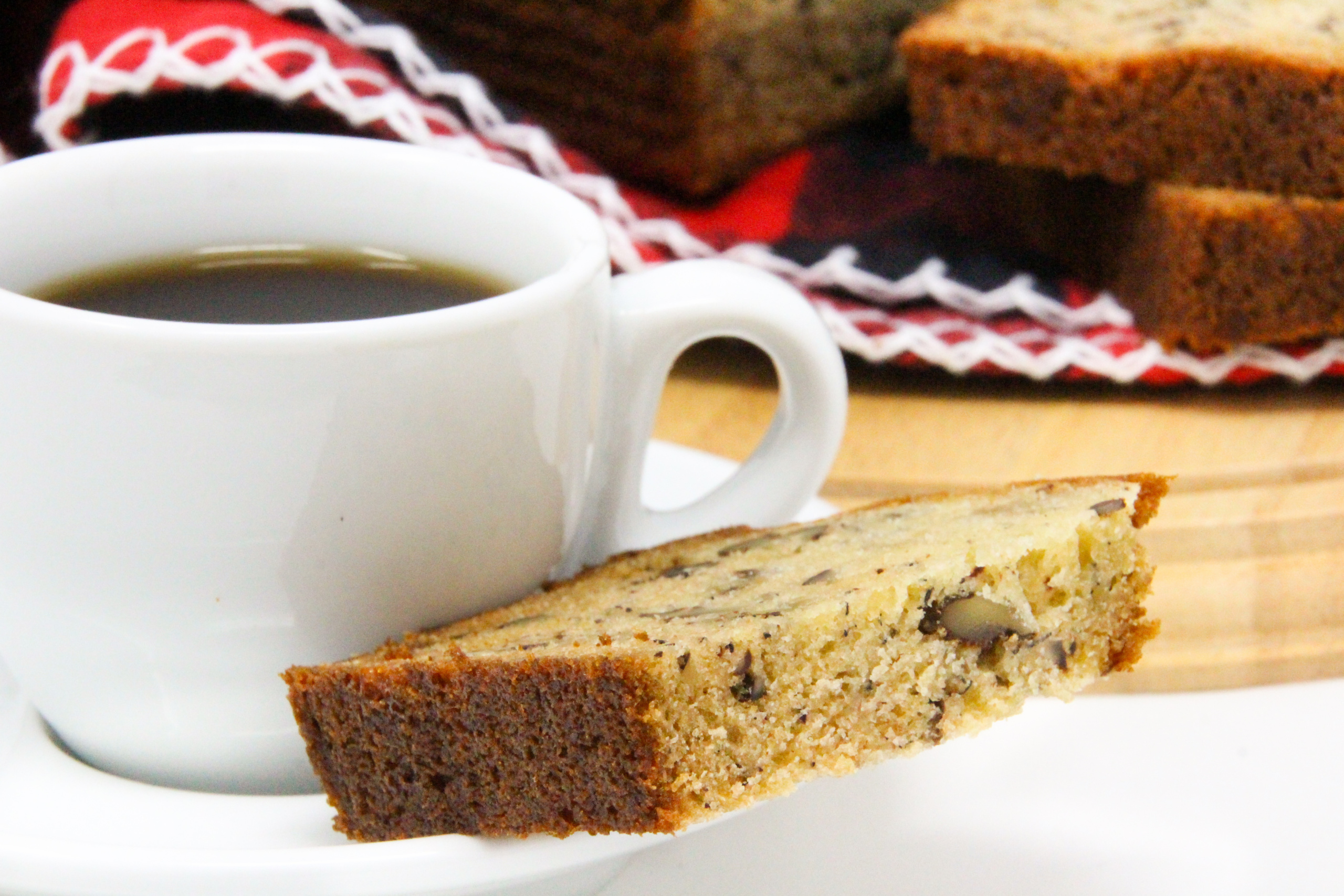 Amazon Synopsis
The Snowden Family Clambake Company has a beloved reputation in Busman's Harbor, Maine. Almost as famous is the sleuthing ability of proprietor Julia Snowden, which is why an oyster farmer seeks her out when she's in trouble.
When Andie Greatorex is robbed of two buckets of oyster seed worth $35,000, she wonders if somebody's trying to mussel her out of business. Could it be a rival oyster farmer, a steamed former employee, or a snooty summer resident who objects to her unsightly oyster cages floating on the beautiful Damariscotta River? There's also a lobsterman who's worried the farm's expanding lease will encroach on his territory and Andie's ex-partner, who may come to regret their split. Before Julia can make much headway in the investigation, Andie turns up dead, stabbed by a shucking knife. Now it's up to Julia to set a trap for a cold and clammy killer . . .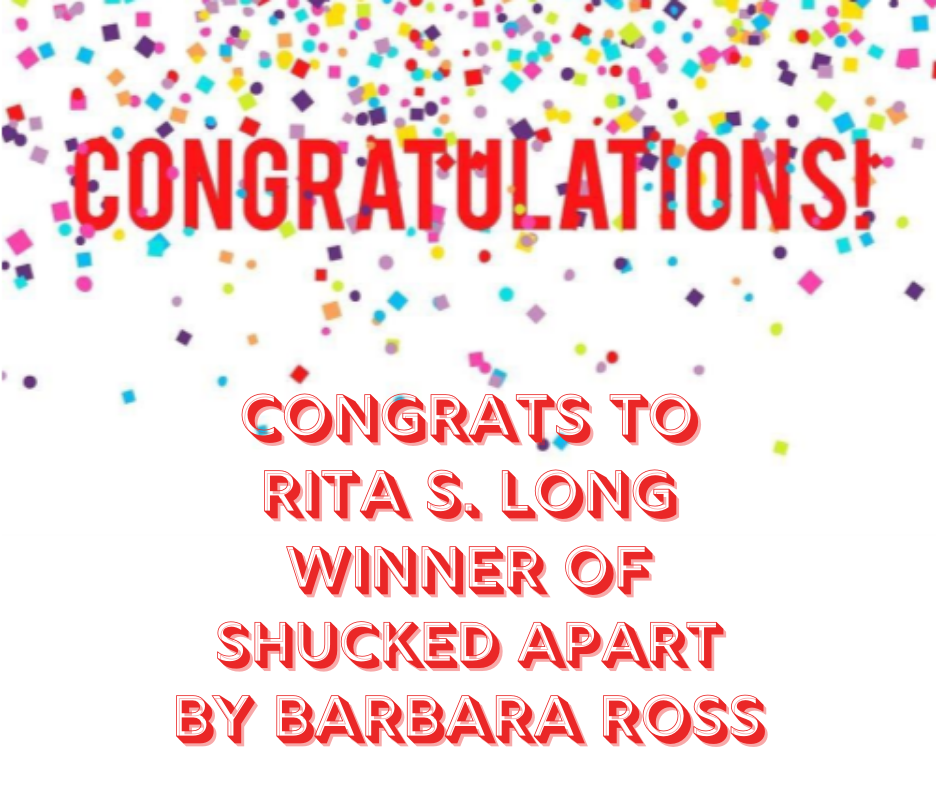 A special thanks to Barbara Ross for providing a winner with a print copy of SHUCKED APART. Contest ends Monday, March 1, 2021 at 11:59 pm PST and is limited to U.S. residents. Please use the Rafflecopter box located below to enter. The winner will be announced on this page and on Cinnamon & Sugar's Facebook page, as well as notified by email (so check your spam folder!)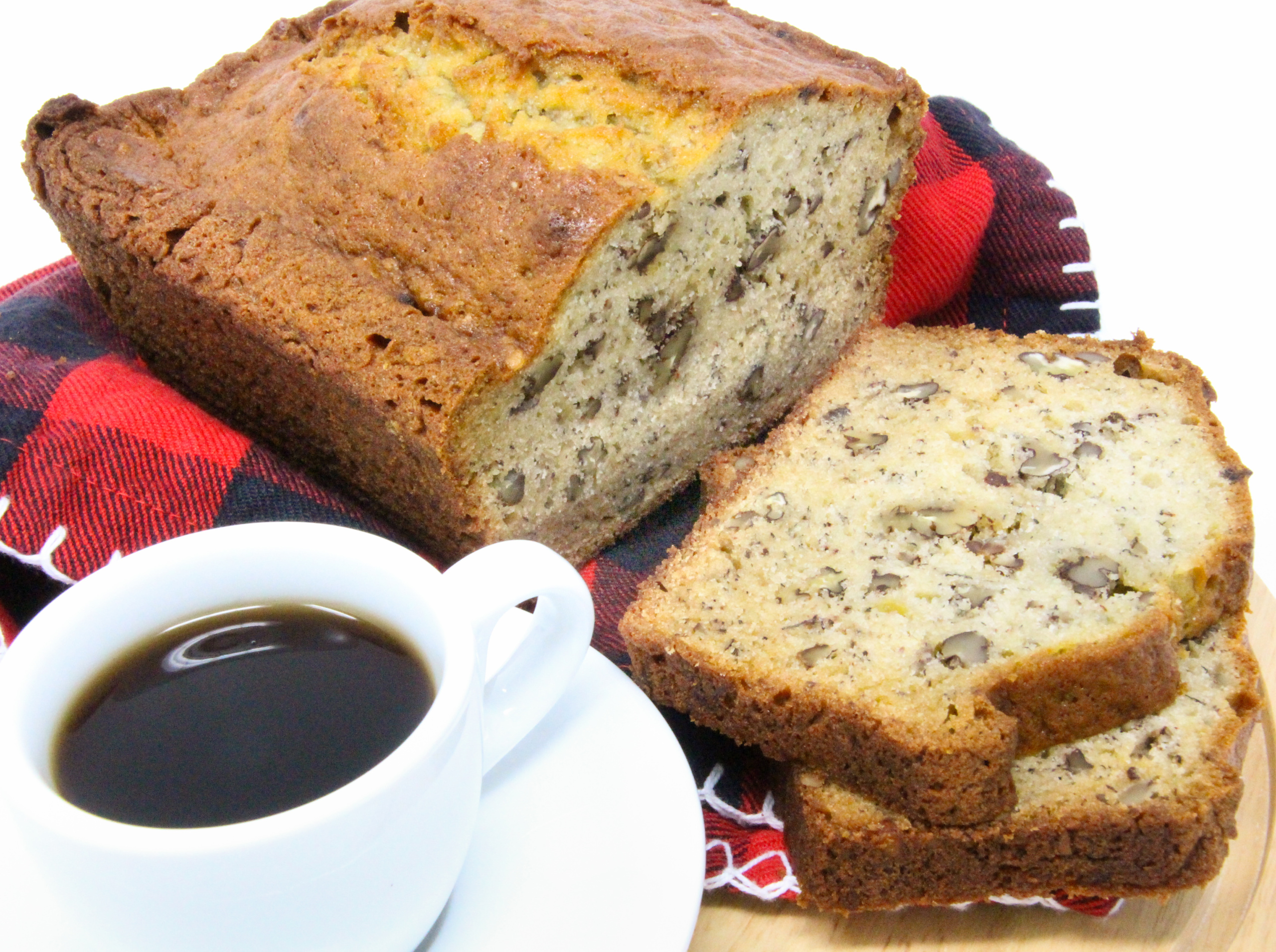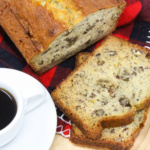 Banana Bread
From Barbara Ross: This is my late mother-in-law's recipe for banana bread. She never really adjusted when all her kids grew up and moved out. She shopped, until she died, for a family of eight. As a result, she always had way too many bananas to consume before they went soft, and therefore, she almost always had banana bread on hand when her grandkids came to visit it. They loved the banana bread and I love that they still make it according to her recipe.
Serves 6 to 10.
Ingredients
1/2

cup

butter

1

cup

sugar

2

eggs, beaten lightly

1

cup

mashed bananas (3 large, ripe)

1-1/2

tablespoons

light cream

1

teaspoon

lemon juice

2

cups

sifted flour

1-1/2

teaspoons

baking powder

1/4

teaspoon

salt

1/2

teaspoon

baking soda

1

cup

chopped pecans or walnuts
Instructions
Preheat oven to 350 degrees (F).

Cream butter and sugar and add eggs.

Add cream and lemon juice to mashed bananas, then combine with the butter, sugar, and eggs mixture.

Add sifted flour, baking powder, baking soda, and salt, and finally the nuts. Stir only enough to blend.

Bake in a greased loaf pan at 350 degrees for 45 - 55 minutes. A wooden skewer inserted into center should come out mostly clean.

Cool in loaf pan for 10 minutes then turn out onto a wire rack and cool completely.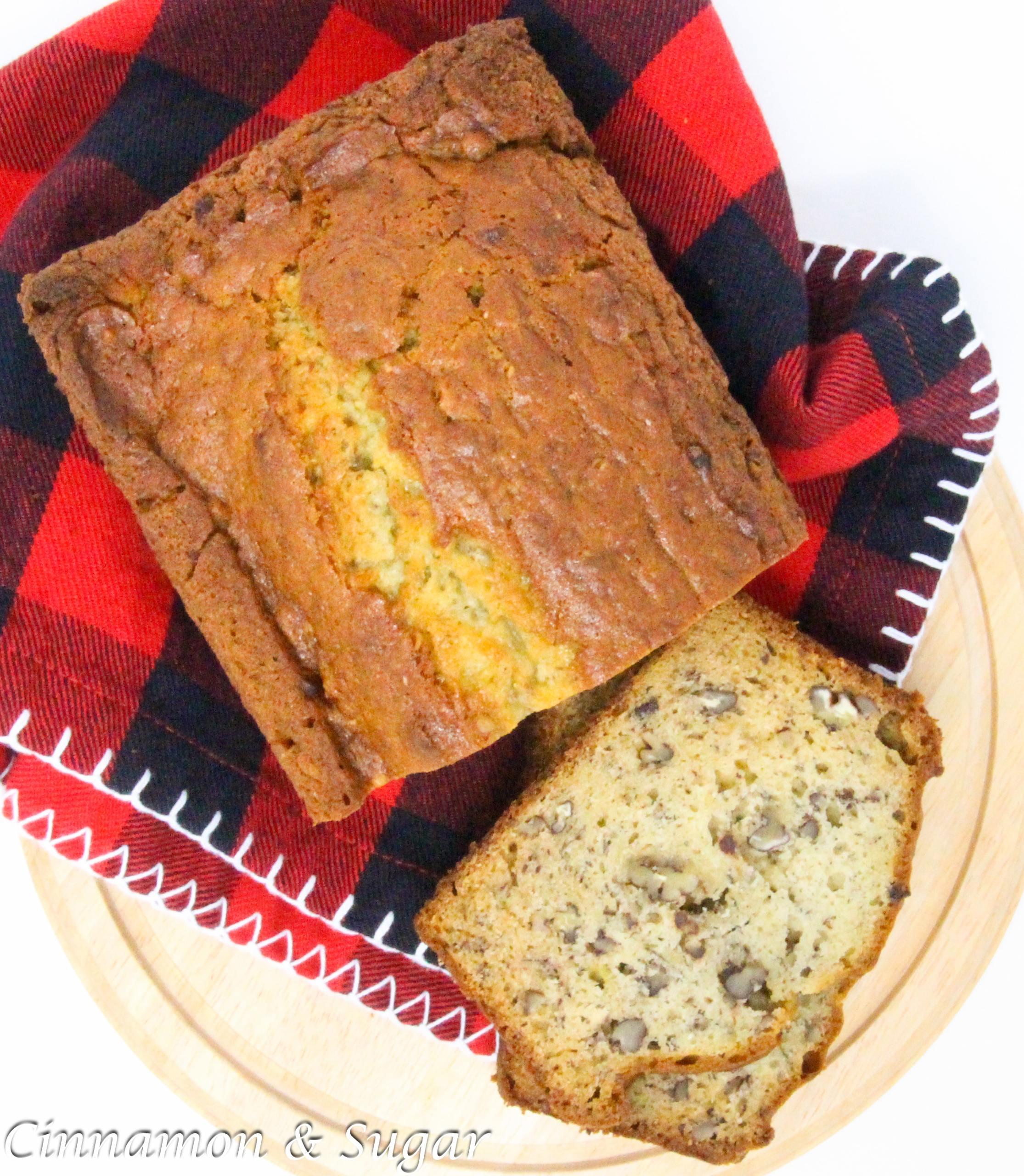 Pin to Pinterest: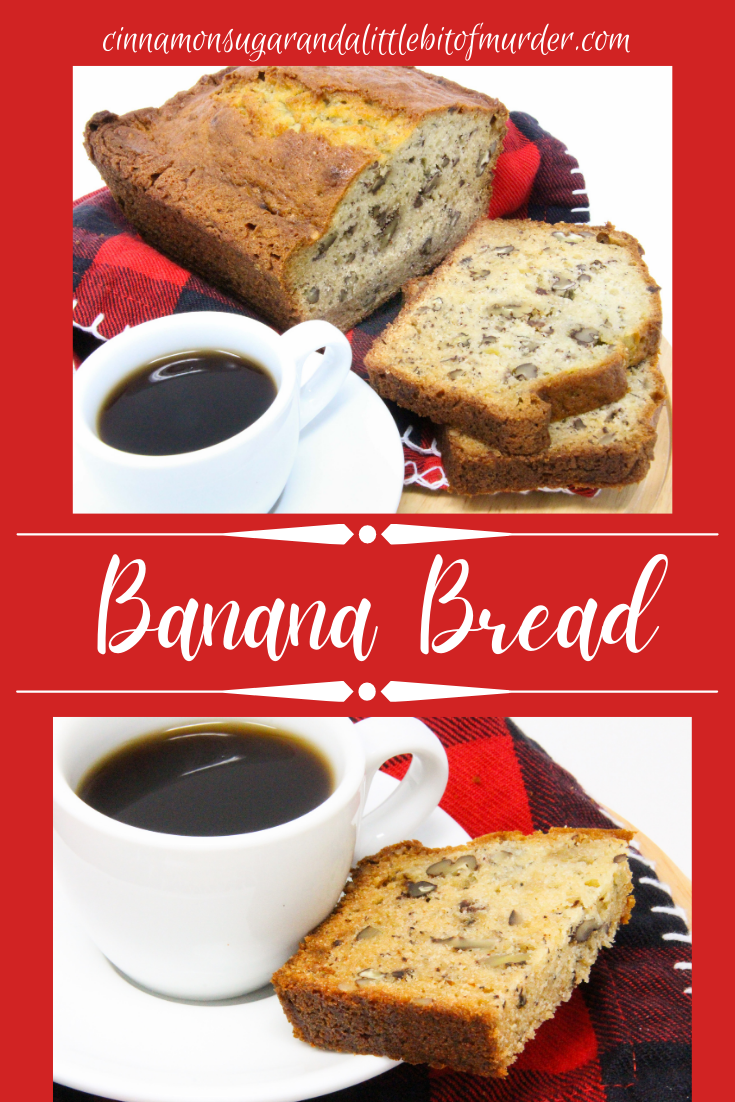 I was provided with an advance copy. All thoughts and opinions are my own.