I had the pleasure of being able to read an early copy of PEKOE MOST POISON, the eighteenth book in the Tea Shop Mystery series by Laura Childs! For some unexplained reason, that I seriously need to remedy, this is the first book of this series that I've read…and I found I've been missing out! The good news is I won't be short of pleasurable reading for a long time while I catch up.
Theodosia Browning owns the Indigo Tea Shop in Charleston, South Carolina. Her very good friend, sixty-plus-year-old Drayton Conneley, is her tea sommelier and sidekick. They make a great team and I enjoyed their friendly banter and the way they interacted and cared for each other. Drayton invites Theodosia to attend a 'Rat Tea' at the Calhoun Mansion. I found the historical tidbits the author includes on why Charleston society holds Rat Teas, complete with the waitstaff wearing rat costumes, to be intriguing and a bit creepy. She gives the reader a glimpse into a genteel tea party…until the story starts off with a bang and the host drops dead right in front of Theodosia, murdered by poison. The plot continues at a fast pace and I was kept both entertained and guessing as clues were placed throughout the story.
Drayton is 'blackmailed' by the widow, who threatens to withhold a large financial grant for his Heritage Society, unless he convinces Theodosia to find the real killer. Theodosia is miffed about the widow using 'blackmail' but realizes that she is inherently curious and would be asking questions anyway. I liked that the protagonist is a fix it type of person. When anyone has a problem, they come to her for help in finding resolutions to their sticky issues. She provides assistance from the generosity of her heart and not for financial gain. Theodosia is a very caring person yet manages to retain a sassy attitude. I chuckled out loud as she calls a disagreeable publicist the "Wicked Witch of the West on a nuclear-powered broomstick"! Laura paints vivid pictures using words to describe people and scenes, making the reader feel like they are right there.
Indigo Tea Shop serves all sorts of delectable treats and tea. Fortunately, Laura Childs includes many recipes and tea party tips at the back of the book. She has graciously allowed me to share her recipe for Peanut Butter Blossom Cookies. I've eaten these cookies numerous times before but I have never made them myself! They are much easier to make than I thought they would be and the combination of peanut butter and chocolate are a long time favorite. The cookie itself is slightly crispy on the outside yet soft and chewy on the inside. This recipe is definitely a keeper in my household!
Amazon Synopsis
In the latest Tea Shop Mystery from New York Times bestselling author Laura Childs, Theodosia Browning attends a "Rat Tea," where the mice will play…at murder.

When Indigo Tea Shop owner Theodosia Browning is invited by Doreen Briggs, one of Charleston's most prominent hostesses, to a "Rat Tea," she is understandably intrigued. As servers dressed in rodent costumes and wearing white gloves offer elegant finger sandwiches and fine teas, Theo learns these parties date back to early twentieth-century Charleston, where the cream of society would sponsor so-called rat teas to promote city rodent control and better public health.

But this party goes from odd to chaotic when a fire starts at one of the tables and Doreen's entrepreneur husband suddenly goes into convulsions and drops dead. Has his favorite orange pekoe tea been poisoned? Theo smells a rat.

The distraught Doreen soon engages Theo to pursue a discreet inquiry into who might have murdered her husband. As Theo and her tea sommelier review the guest list for suspects, they soon find themselves drawn into a dangerous game of cat and mouse…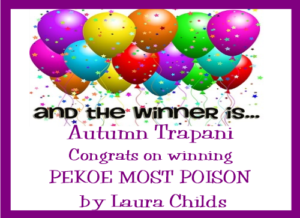 A very special thank you to Laura Childs for providing a signed hardcover copy of PEKOE MOST POISON for one lucky winner! Contest ends Tuesday, March 7, 2017 at 11:59 pm PST, and limited to U.S. residents only. Please use the Rafflecopter box located below the recipe to enter. The winner will be announced on this page and on Cinnamon & Sugar's Facebook page, as well as notified by email (so check your spam folder!)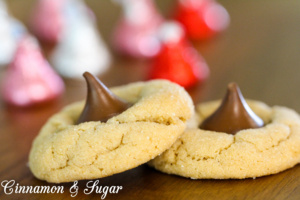 Peanut Butter Blossom Cookies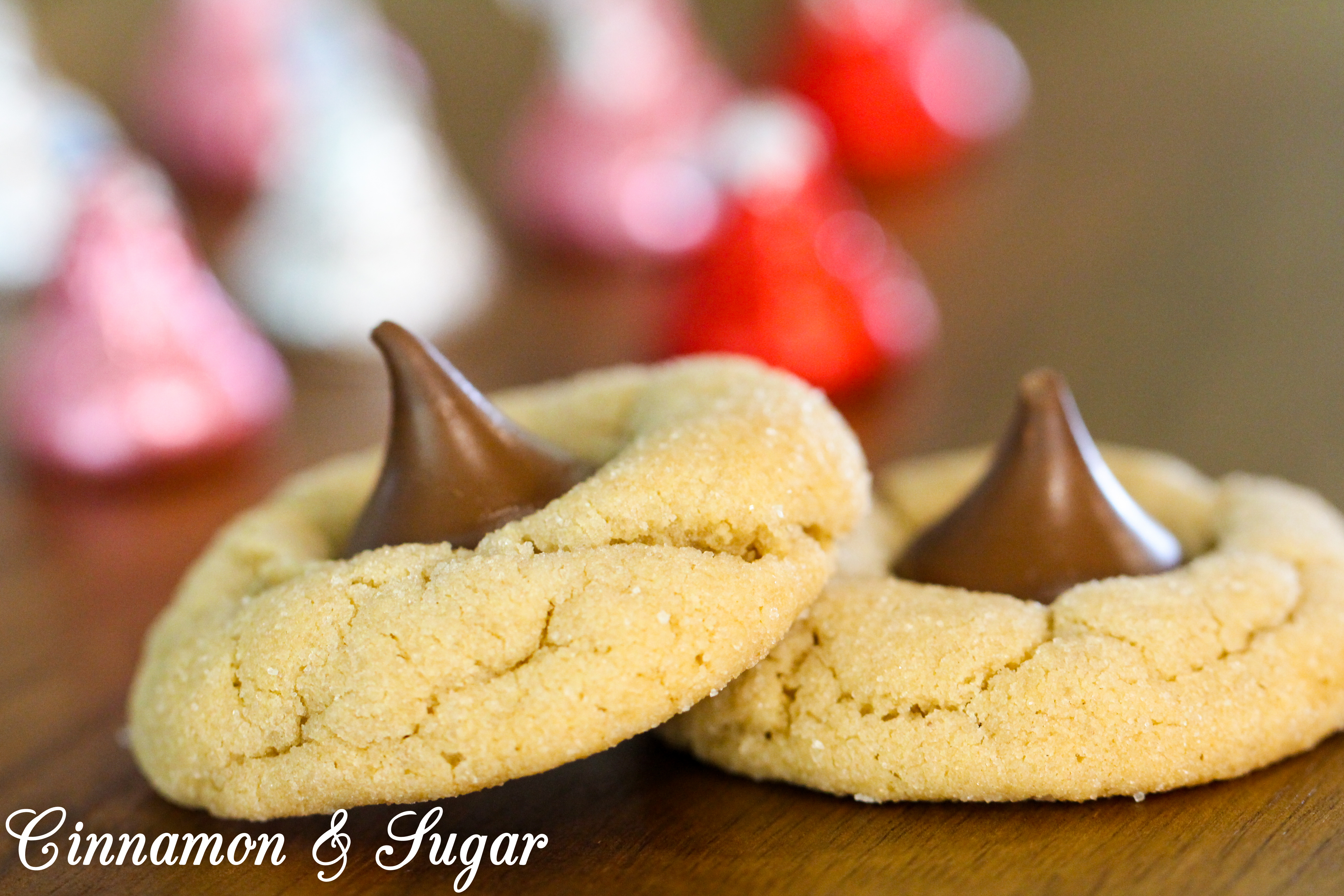 Ingredients
1/2 cup butter, room temperature*
1/2 cup granulated sugar, plus extra
1/2 cup brown sugar
1 teaspoon vanilla
1 egg
1/2 cup peanut butter
1 teaspoon baking soda
1-1/2 cups flour
Milk chocolate or Hershey's Kisses
Instructions
Preheat oven to 375 degrees (F).
In a large bowl, cream together butter, white sugar, brown sugar, and vanilla.
Add egg and beat well.
Stir in peanut butter, baking soda, and flour until well mixed.
Using a spoon, form mixture into small balls, then roll in granulated sugar.
Bake for approximately 8 - 10 minutes.
Remove from oven and quickly place a piece of milk chocolate in the center of each cookie (chunk of milk chocolate or Hershey's Kiss).
Let cool and serve.
Yields 12 to 15 cookies, depending on size.

Tips

*If using unsalted butter, add 1/4 teaspoon salt to dough.
If dough is too sticky to work with, refrigerate for 30 minutes before forming into balls.
https://cinnamonsugarandalittlebitofmurder.com/peanut-butter-blossom-cookies/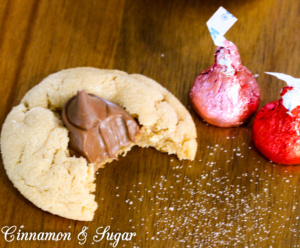 Pin to Pinterest: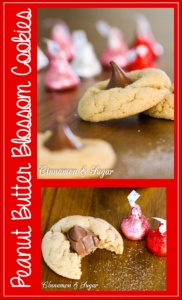 If you receive my blog post via email you will need to visit my website to view the video.
I received a copy of this book and willingly provided a review. All thoughts and opinions are my own.