NO PARM, NO FOUL is the second book in the Grilled Cheese Mysteries by Linda Reilly. With the delectable setting of the Grilled Cheese Eatery during Halloween, the reader's senses are in for a treat! Scrumptious food—check. Close-knit friends—check. A Scary-Licious food competition—check. A dead competitor that bodes ill for protagonist, Carly, and her friends—check. A missing vampire cape that might be a clue—check. Ms. Reilly weaves together a tale worthy of Halloween with characters and clues alike lending spirit to the holiday.
Despite the murder mystery genre, the author creates kind and caring core characters, particularly Carly. She's one of those people you'd love to count as a friend with her trusting nature and her loyalty to those she cares about. Despite the short time that she's been in Balsam Dell, Vermont, following the death of her husband, she's managed to fit right in and her grilled cheese restaurant has developed quite the following amongst the young and the old alike. And, of course, who can resist her little Morkie, aptly named Havarti? The sweet dog has such a delightful personality that complements Carly's character.
With clues surrounding the murder pointing to Carly's love interest, Ari, being the culprit, Carly can't help but get involved trying to figure out who wanted her restaurant's competitor dead. I loved how the author uses one of Carly's elderly regulars as a source for clues via the former teacher's unique poetry. As someone who loves to learn, I appreciated the inclusion of the poetry and was even more impressed with the author's skill at writing it to fit the needs of the mystery. As the pressure mounts to clear Ari's name, there are many suspects who pop up. I was kept guessing as the clues unfolded and at the surprising reveal the pieces fell into place with a highly satisfying conclusion.
With a variety of grilled cheese sandwiches being served throughout the story, I'd suggest having one on hand every time you pick up the book. Ms. Reilly includes a couple of recipes at the back of the book and they sound fantastic. I was particularly drawn to Alvin's Panko Perfection with its sun-ripened tomatoes, the crunch of the panko, the tang of Parmesan, and oozing, melted cheese. The recipe calls for sharp cheddar, but as Carly always says—use whatever cheese tickles your palate. The sandwich didn't disappoint, and the panko crumbs kept the tomatoes from causing the bread to become soggy. This is a delicious way to use up the bountiful crop of summer garden tomatoes, and, if you're not lucky enough to have a garden, the combination of the ingredients will elevate any grocery store tomato to pure deliciousness!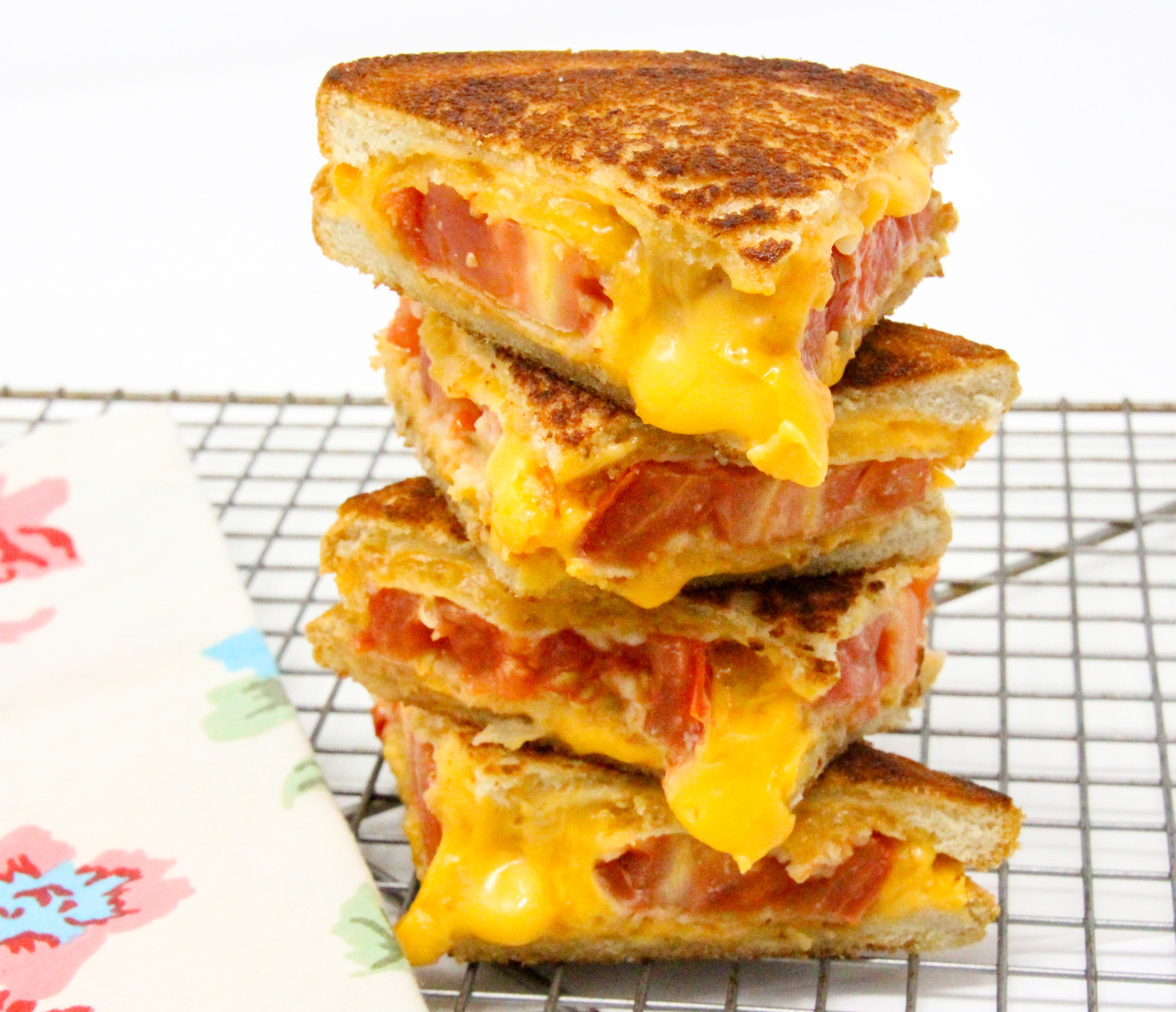 Amazon Synopsis
After a long hot summer in Balsam Dell, Carly Hale is ready for crisp Vermont weather and gourmet grilled cheeses at her Grilled Cheese Eatery. And the upcoming Halloween food competition is the perfect way to impress the locals.
But Ferris Menard, the owner of Sub-a-Dub-Sub, is nursing a serious grudge against Carly. Two days before the competition, one of Carly's employees quit his part-time gig at Menard's sub shop, sending Menard into a serious snit. In a confrontation at the Eatery, Menard accused Carly of sabotage and vowed to bring her down.
That's when Menard's body is found in his kitchen the morning after the competition, a steak knife sticking out of his heart. But Menard had a slew of enemies, and if Carly doesn't figure out which one is the culprit, she might find herself—or someone she cares about—serving grilled cheese sandwiches under lock and brie!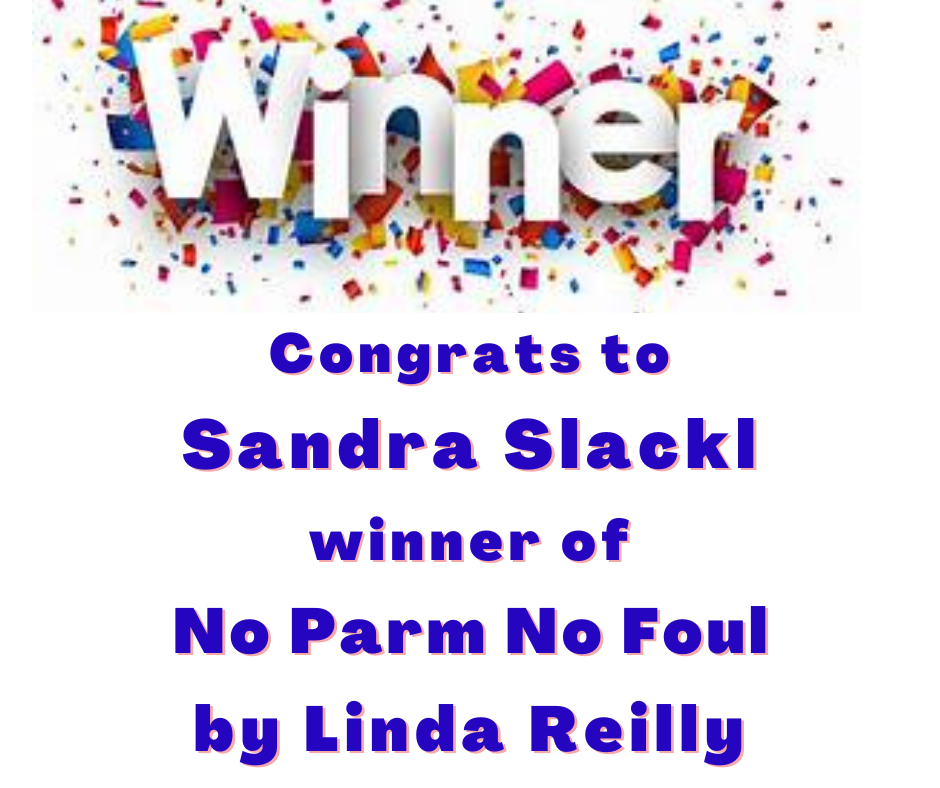 A special thanks to Linda Reilly for providing a print copy of NO PARM NO FOUL. Contest ends August 7, 2022 at 11:59 pm PST and is limited to U.S. residents only. Please use the Rafflecopter box located below to enter. The winner will be announced on this page and on Cinnamon & Sugar's Facebook page, as well as notified by email (so check your spam folder!)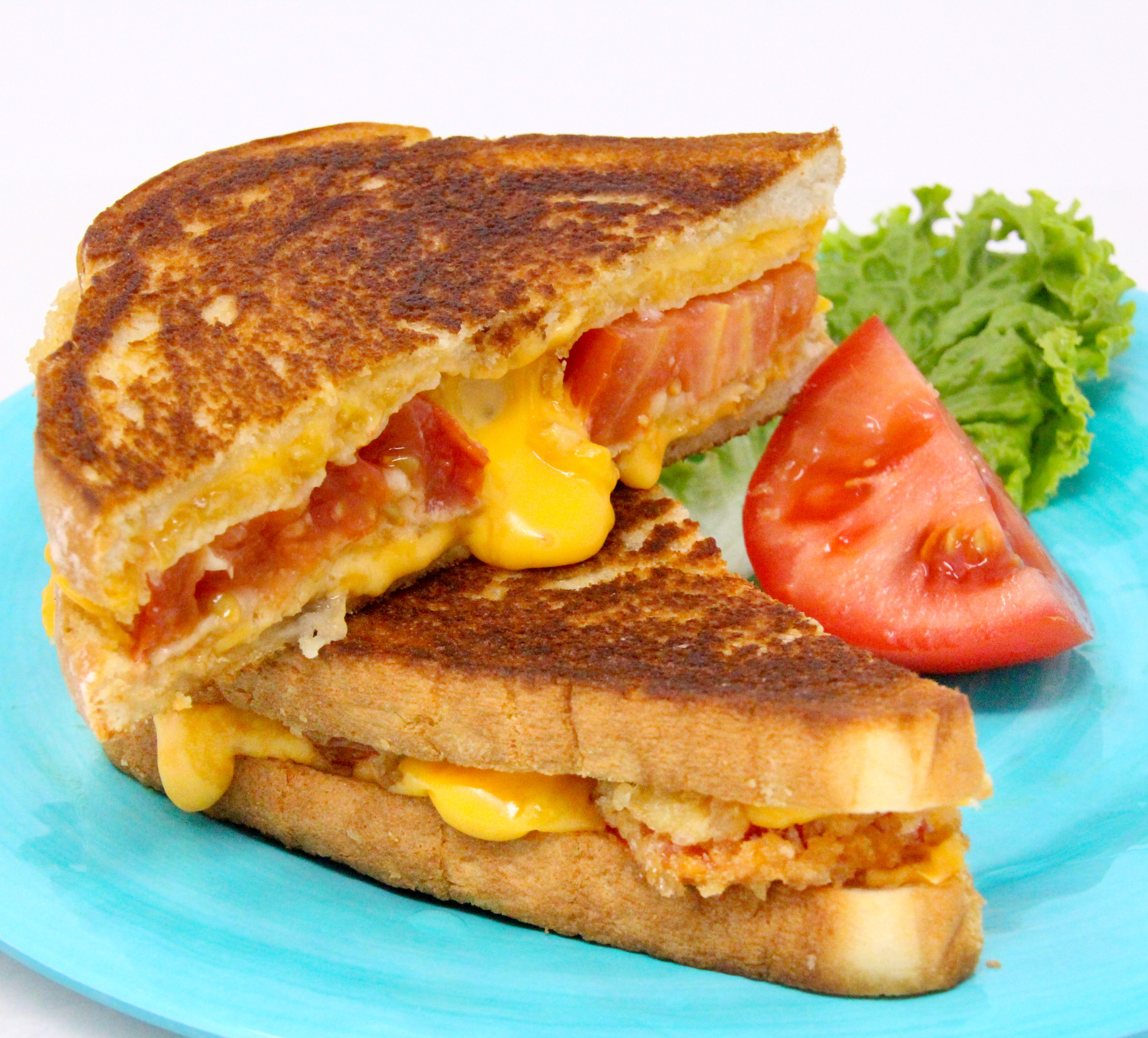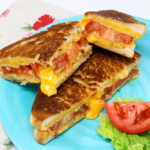 Alvin's Panko Perfection
Carly was surprised and delighted when Alvin Robinson wanted to try his hand at creating his own grilled cheese recipe. Using panko crumbs to coat the tomato slices was creative and fun, and result was a sandwich so delicious that Carly added it to her menu. Alvin used sharp cheddar, but as Carly always says--use whatever cheese tickles your palate! Havarti, Gouda, and Swiss all make fabulous substitutions.
Recipe is for one sandwich, so simply multiply the ingredients by the number of people you're serving.
Ingredients
4 - 6

thickly sliced rounds (about 1/2-inch wide) of a firm, ripe Roma or plum tomato (depending on the size of your bread)

Salt

1

egg beaten with 1 teaspoon water

1/4

cup

all-purpose flour

1/2

cup

panko crumbs (approx.) Carly uses plain, but you can also use seasoned panko.

1/4

cup

Parmesan cheese (approx.)

Vegetable or canola oil for frying

2

large

slices of coarse white bread

Salted butter, softened

4

thick slices sharp cheddar cheese
Instructions
Place the tomato slices on a plate, and then lightly salt both sides.

Place the beaten egg/water mixture and the flour in separate bowls.

Mix the panko crumbs with the Parmesan cheese and place in a shallow dish.

Dip each tomato slice into the flour, coating both sides, and shaking off any excess. Dip into the beaten egg mixture. Dredge each slice through the panko/Parmesan mixture until each side is thoroughly coated.

Fry the coated sliced in a skillet with about 1/2 inch of very hot oil for about 2 minutes or until the bottom side forms a golden crust. Flip them carefully and do the other side. When done, they should be golden and crispy. Blot them lightly on a paper towel.

To prepared your sandwich, butter one side of each slice of bread. On the unbuttered side of one slice, stack half the cheddar, then add the coated tomato slices side by side so that they cover the entire sandwich. Add the remaining cheddar and top with the remaining slice of bread, butter side up.

Grill over medium heat for about 3 minutes. As you grill, press lightly with a spatula or grill press, and then flip over and grill the other side for about approximately 3 minutes. Grilling slowly will ensure that the cheese is thoroughly melted and the bread is golden brown.

Slice in half and serve with chips, pickles, tomato soup, or whatever else gladdens your taste buds. For tomato lovers, this is a dream come true!
Carly's tips:
After experimenting, Carly found that a skillet or frying pan works a bit better than grilling for frying the tomato slices.

To avoid accidental burns, always be super careful when frying in hot oil. Kids and pets should be kept a safe distance away from the stove to avoid injury.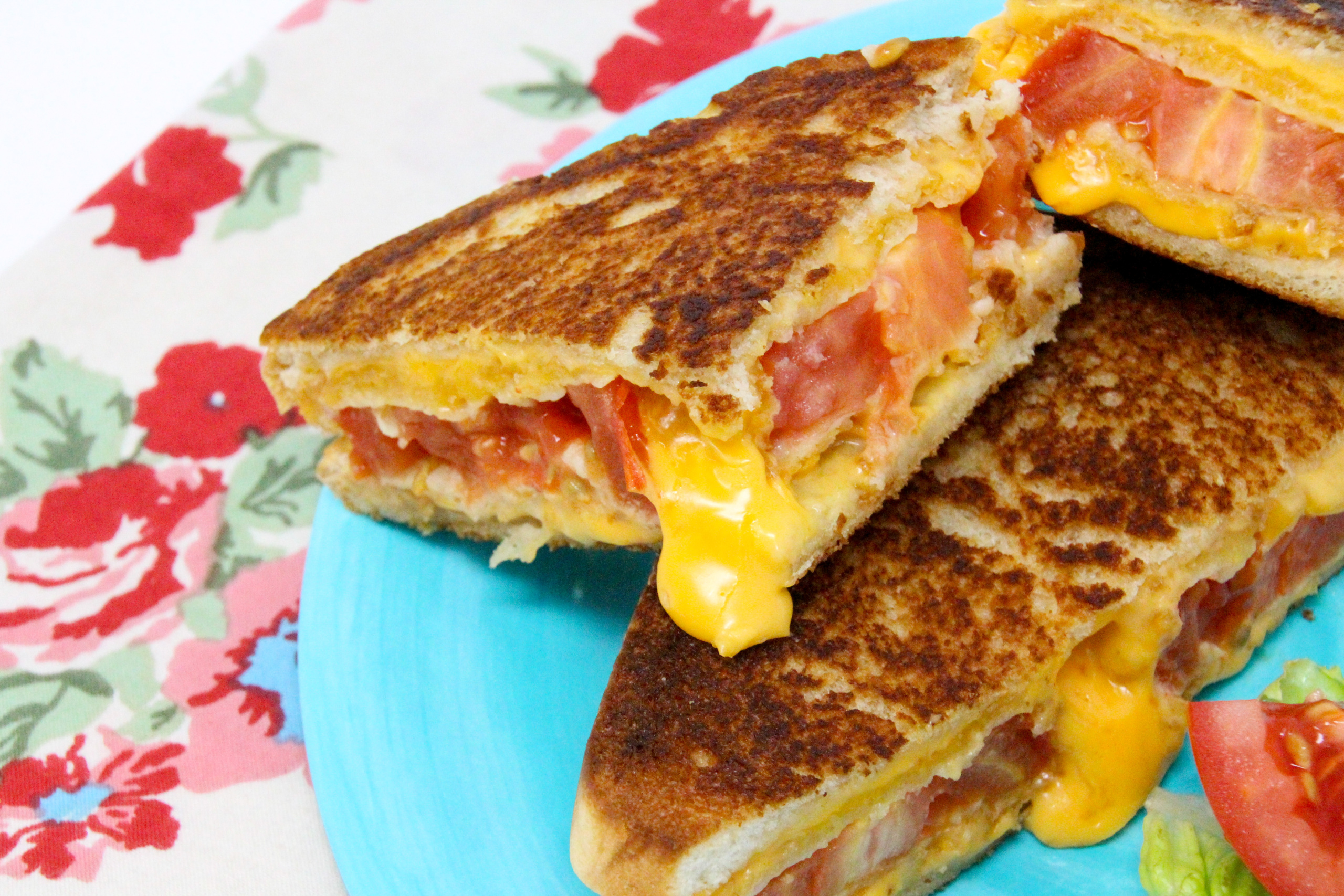 Pin to Pinterest: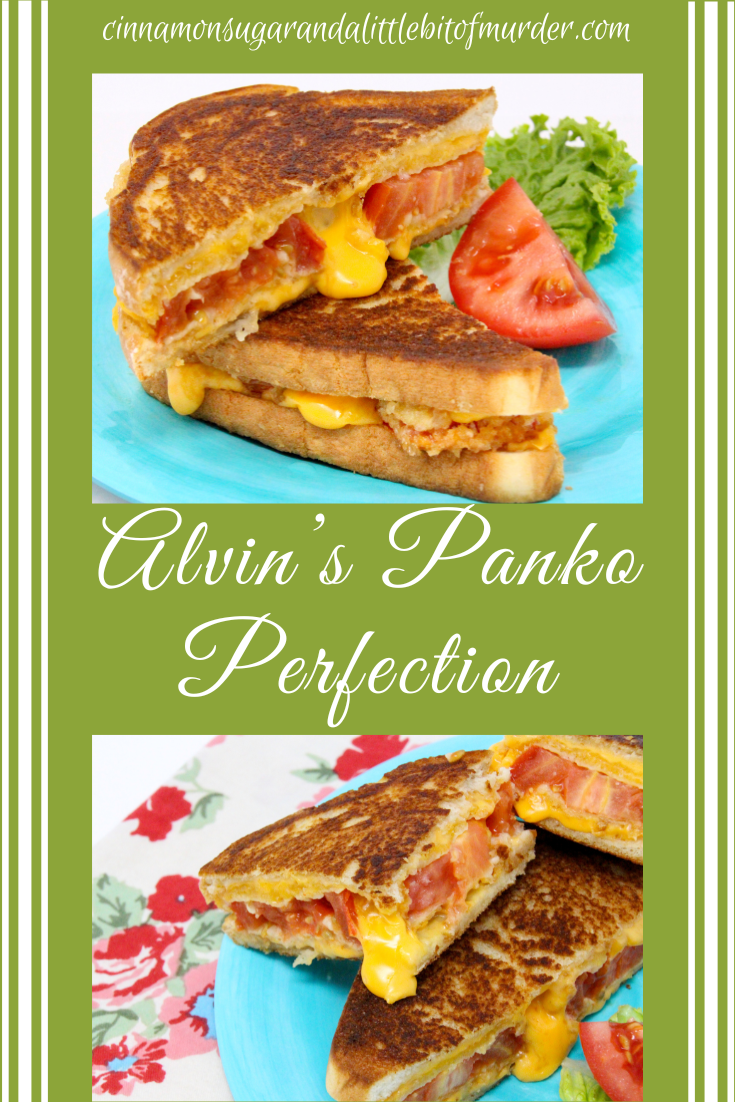 I was provided with an advance copy. All thoughts and opinions are my own.