MURDER AT THE BLUEBERRY FESTIVAL is the third book in the Beacon Bakeshop Mysteries by Darci Hannah. I think this series just gets better and better with each book and this newest release captivated me. Throw in a lighthouse bakery, a blueberry festival being derailed by pranksters, a mysterious Viking boat containing a dead Viking, and a bedazzled "unicorn" goat, named Clara… stir it up, and you're left with an entertaining, laugh-out-loud escapade that has protagonist Lindsey Bakewell up to her eyeballs in shenanigans. With witty dialog, the humor highlights the characters' personalities, both human and animal alike. I especially enjoyed Clara, along with Lindsey's Newfoundland dog, Wellington. They both stole each scene they were featured in. Another bonus is the close, caring relationships the core characters have with each other. And now that Lindsey's parents are living in town, there's another avenue to getting to know her and her family even better.
Of course, this is a murder mystery, although it takes place much later in the book than typical cozy mystery fashion. However, it didn't detract from my enjoyment of the story since there was so much going on to keep me entertained. Once the body is found and Lindsey begins investigating (after law enforcement states they're not sure it's murder or not), the plot kicks into high gear. There were enough suspects to keep me guessing and several twists that touched on an all too familiar heart wrenching reality for so many families. Ms. Hannah uses a sensitive touch with the inclusion in the story and with an ending I didn't see coming, leaves the reader with thoughtful reflections.
Running a bakeshop plus being involved in the blueberry festival means there are SO many scrumptious mentions of food throughout the story. Luckily for the blueberry-loving reader, there are several recipes at the back of the book to try at home. I couldn't wait to try the author's recipe for Blueberry Lemon Bread with lemon glaze. I appreciated the author's tip for keeping all the blueberries from sinking onto the bottom of the loaf pan when cooking. The lemon provides a refreshing contrast to the sweet bread and the plump juicy blueberries studded throughout keeps the bread tender and moist. This delectable bread is a summery treat for breakfast, snacks, or even dessert!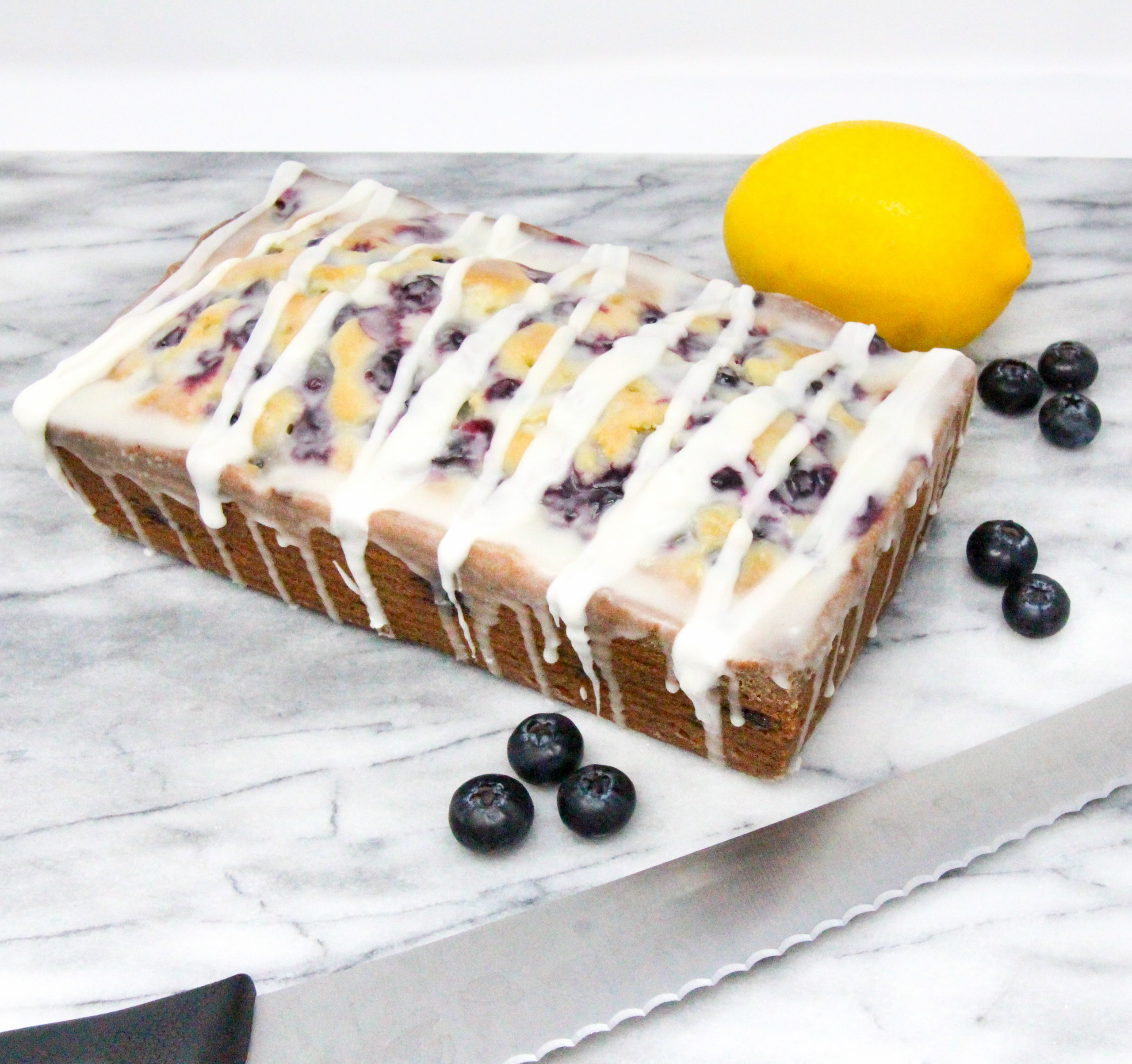 Amazon Synopsis
After a career on Wall Street, Lindsey is making a different kind of dough in a pretty lakeside village, and the upcoming blueberry festival—including the pie-eating contest her bakery is hosting—is the highlight of the summer. But soon Beacon Harbor runs into a patch of trouble.
A local real estate agent gets pranked. A parade float gets pelted with water balloons. It's all laughed off until the stunts start escalating—and looking more like sabotage. As the event turns into a debacle complete with rampaging goats, Lindsey's sweetheart, a former SEAL, starts investigating. But the juicy mystery takes a bitter turn when a man—dressed up as a Viking—is found dead in a boat, and it's no longer mischief but murder . . .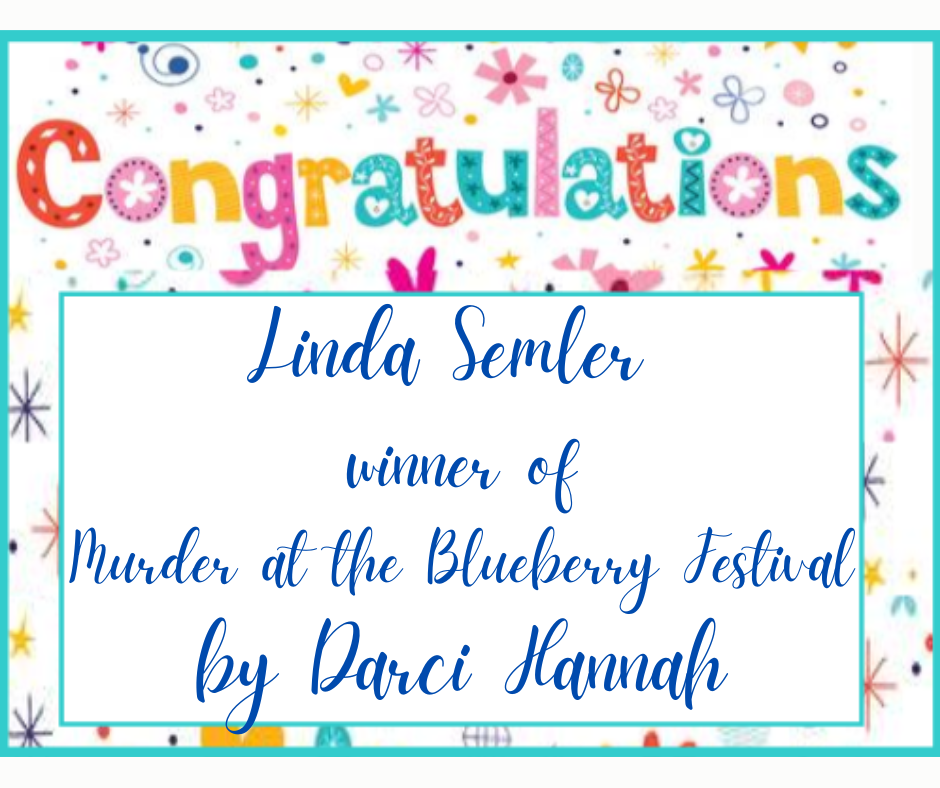 A special thanks to Darci Hannah for providing a print copy of MURDER AT THE BLUEBERRY FESTIVAL. Contest ends August 3, 2022 at 11:59 pm PST and is limited to U.S. residents only. Please use the Rafflecopter box located below to enter. The winner will be announced on this page and on Cinnamon & Sugar's Facebook page, as well as notified by email (so check your spam folder!)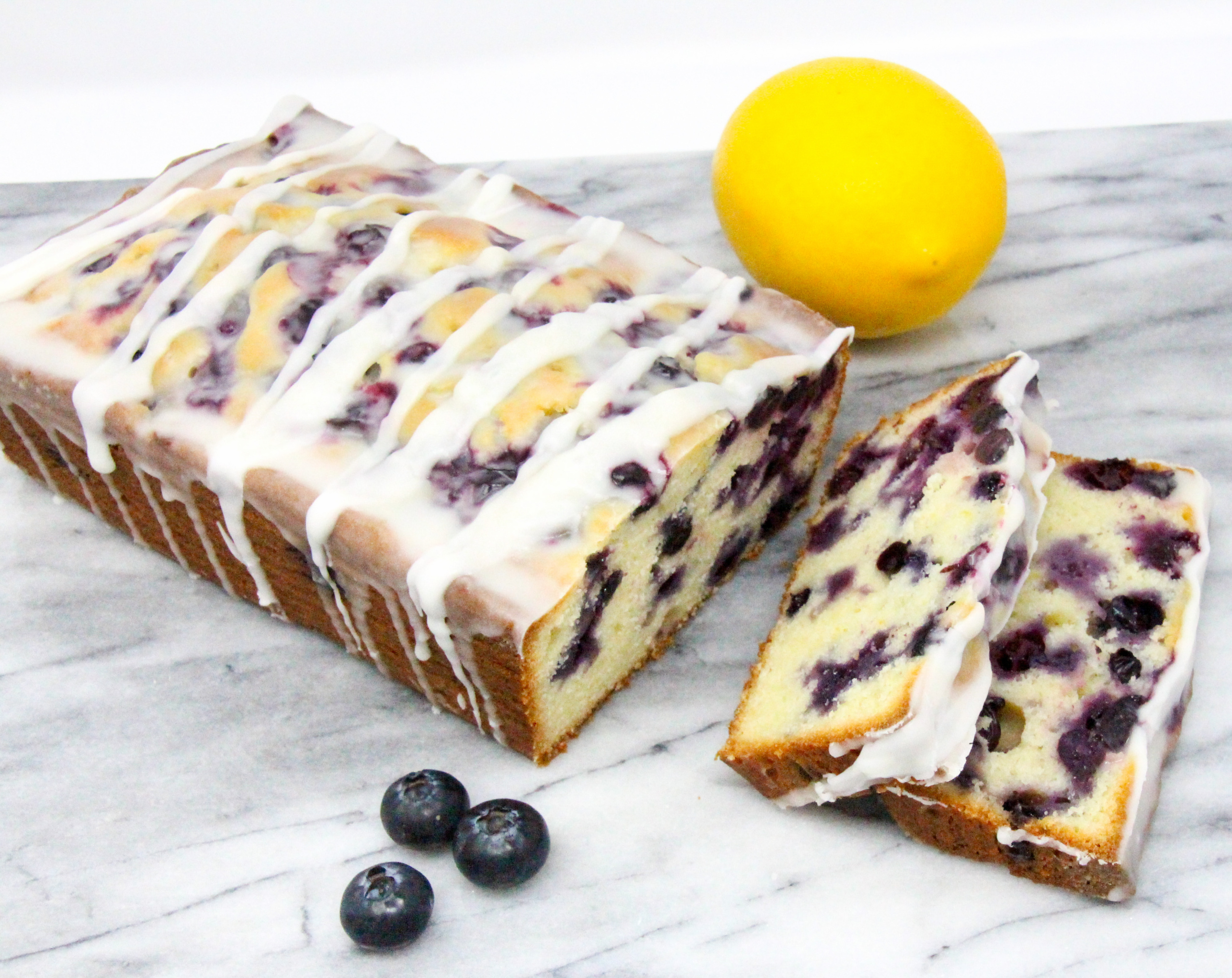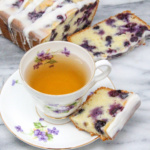 Blueberry Lemon Bread
Ingredients
1-1/2

cups

fresh blueberries, rinsed

1

tablespoon

lemon juice (for blueberries)

1

tablespoon

sugar (for blueberries)

1

tablespoon

flour (for blueberries)

1-1/2

cups

all-purpose flour

1

teaspoon

baking powder

1/2

teaspoon

salt

1

cup

granulated sugar

2

large

eggs

1/2

cup

butter (1 stick), melted

2

tablespoons

lemon juice

1

tablespoon

lemon zest

1

teaspoon

lemon extract (optional, but it does add a nice punch!)

1/2

cup

whole milk
For the glaze:
1

cup

powdered sugar

3

tablespoons

butter, melted

2

tablespoons

(or more) lemon juice
Instructions
Preheat oven to 350 degrees (F). Prepare 9x5 loaf pan by either greasing and flouring it, or lining it with parchment, whichever you prefer.

Put blueberries in a small bowl and add 1 tablespoon of each lemon juice, sugar, and flour. Give a good toss and set aside.

In medium bowl, sift together flour, baking powder, and salt. Set aside.

In large mixing bowl, whisk sugar, and eggs until blended. Gradually whisk in melted butter, followed by the lemon juice, lemon zest, and lemon extract.

Add the dry ingredients to the wet ingredients and mix, alternating with the milk until well blended.

Stir in half the blueberries to the batter and quickly pour into prepared loaf pan. Gently spread the rest of the blueberries on top of the batter (this will prevent them from sinking to the bottom) and place in the oven. Bake for 50 - 60 minutes or until done. Remove from the oven and cool for 30 minutes.
For the glaze:
Whisk together powdered sugar, melted butter, and lemon juice. Pour glaze over cooled loaf and let sit until the glaze is set. Enjoy!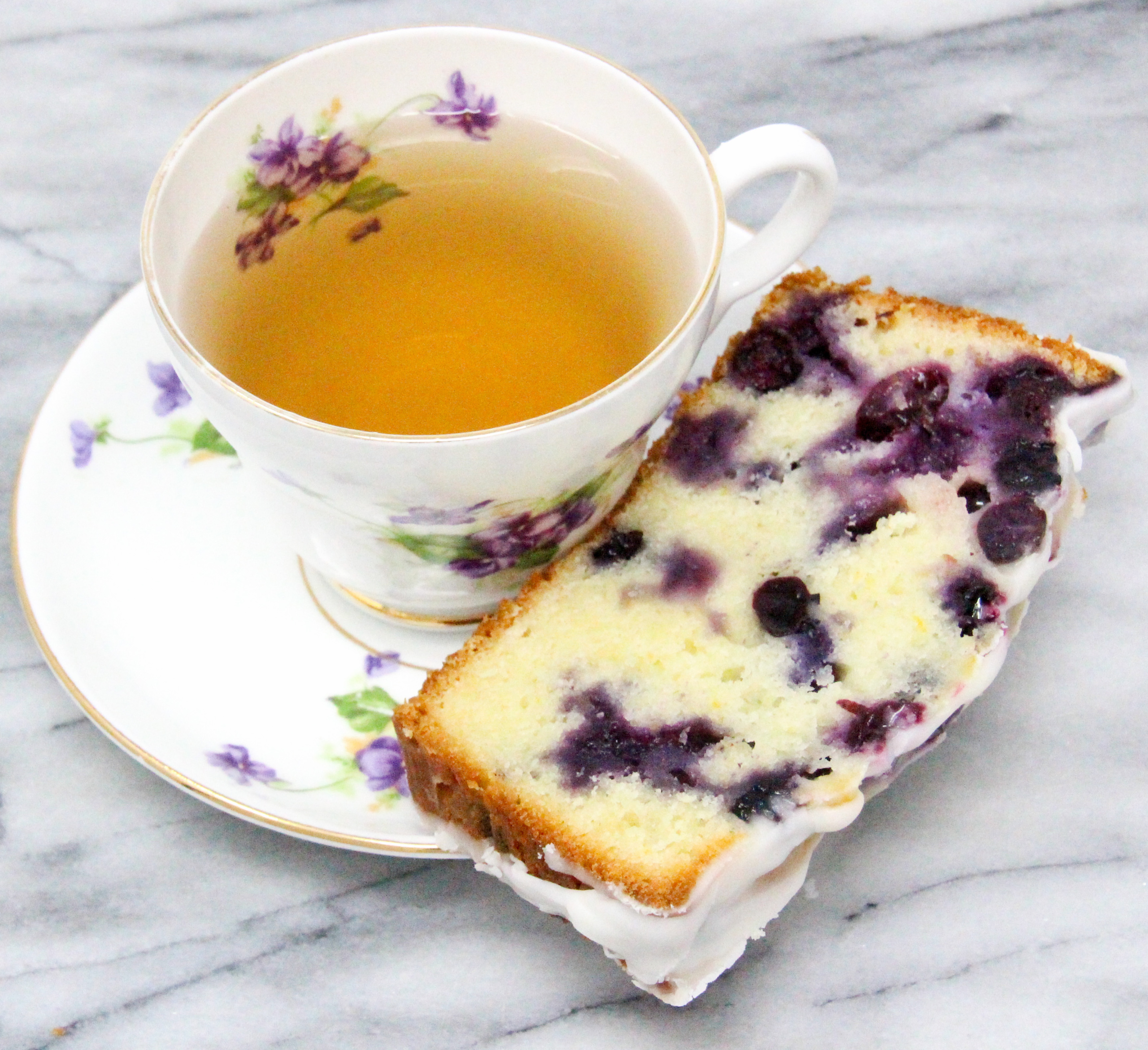 Pin to Pinterest: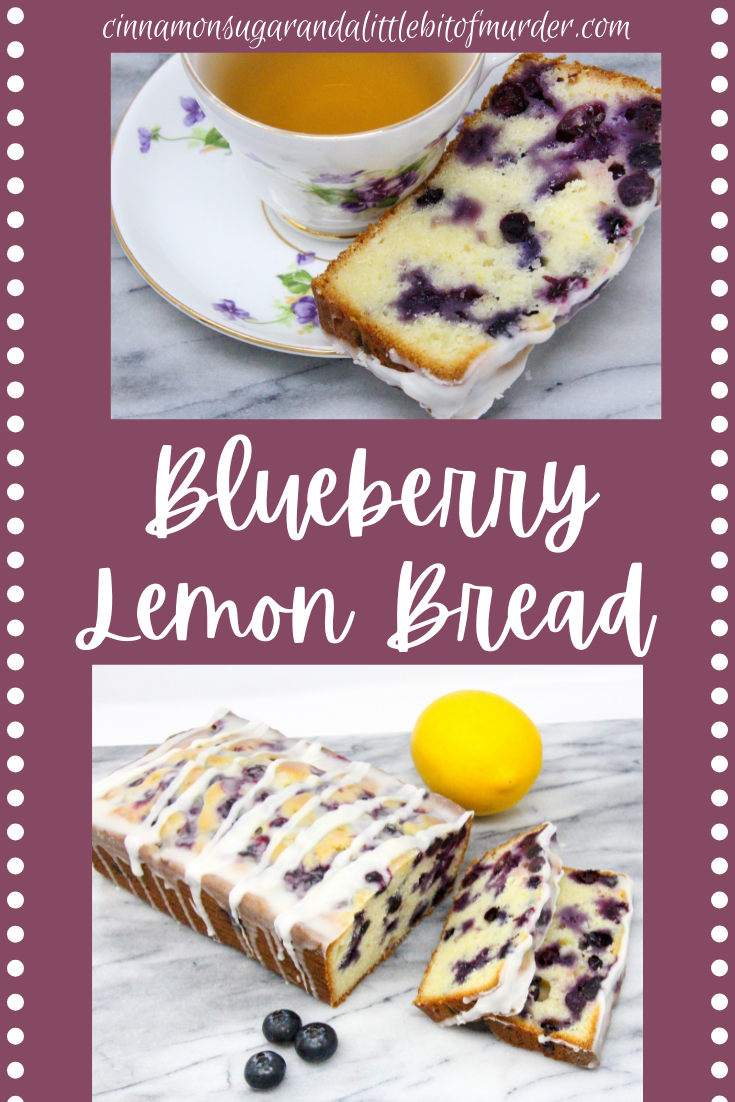 I was provided with an advance copy. All thoughts and opinions are my own.