THEATER NIGHTS ARE MURDER, the fourth book in the Poppy McAllister Mystery series by Libby Klein, is a zany romp with memorable characters that kept me turning pages to find out what happens next. The protagonist, Poppy McAllister, lives with her 80-something-year-old Aunt Ginny, and runs the Butterfly Wings Bed & Breakfast they just opened in Aunt Ginny's Grand Victorian. Not only does Poppy have her hands full with the B & B, she's been roped into helping her aunt and senior citizens with their upcoming play. She's also busy baking gluten-free treats for the dreamy Italian barista, Gia, along with desserts for her ex-boyfriend's restaurant. Poppy (along with another character) express at the beginning of the book that "nobody likes a love triangle". I have to wholeheartedly agree and I had high hopes as I waited for the author to write a decision for Poppy. Alas, it didn't happen which detracted from my overall enjoyment of the story.
Other than that, I thoroughly loved the zippy dialog penned along with highly descriptive language that makes you feel like you're right there. Each of the characters surrounding Poppy, including her Persian cat, Figaro (aka Sir Figaro Newton) are well-developed and I was especially enamored with Aunt Ginny. A red-headed hoot, Poppy describes her aunt as getting into 'more trouble than a 5-year-old on a sugar binge'. Ms. Klein knows how to tell an appealing story with plenty of laugh out loud moments throughout the story. There's also non-stop action from the very first page and she weaves in several subplots into the main murder mystery that keeps the reader engaged no matter what the characters are involved in. With an edge-of-your-seat reveal, the clues are pulled together into an entertaining read that keeps fans coming back for more.
Poppy keeps Gia's coffee house stocked with gluten-free treats and Ms. Klein has included several recipes at the back of the book to whet the reader's appetite. Even if you don't have to eat gluten-free, these all sound delicious enough to try. I was drawn to her recipe for Paleo Carrot Cake Muffins with Rum Raisins because well… cake and rum raisins in an acceptable breakfast form! And they didn't disappoint! These breakfast cakes are chock-full of flavor while the carrots and raisins add a nice moistness and the walnuts add a nice crunch. I also liked that they weren't overly sweet since the muffins rely on honey and raisins in keeping with the paleo premise. I'll be making these again soon for a yummy breakfast treat or afternoon teatime snack!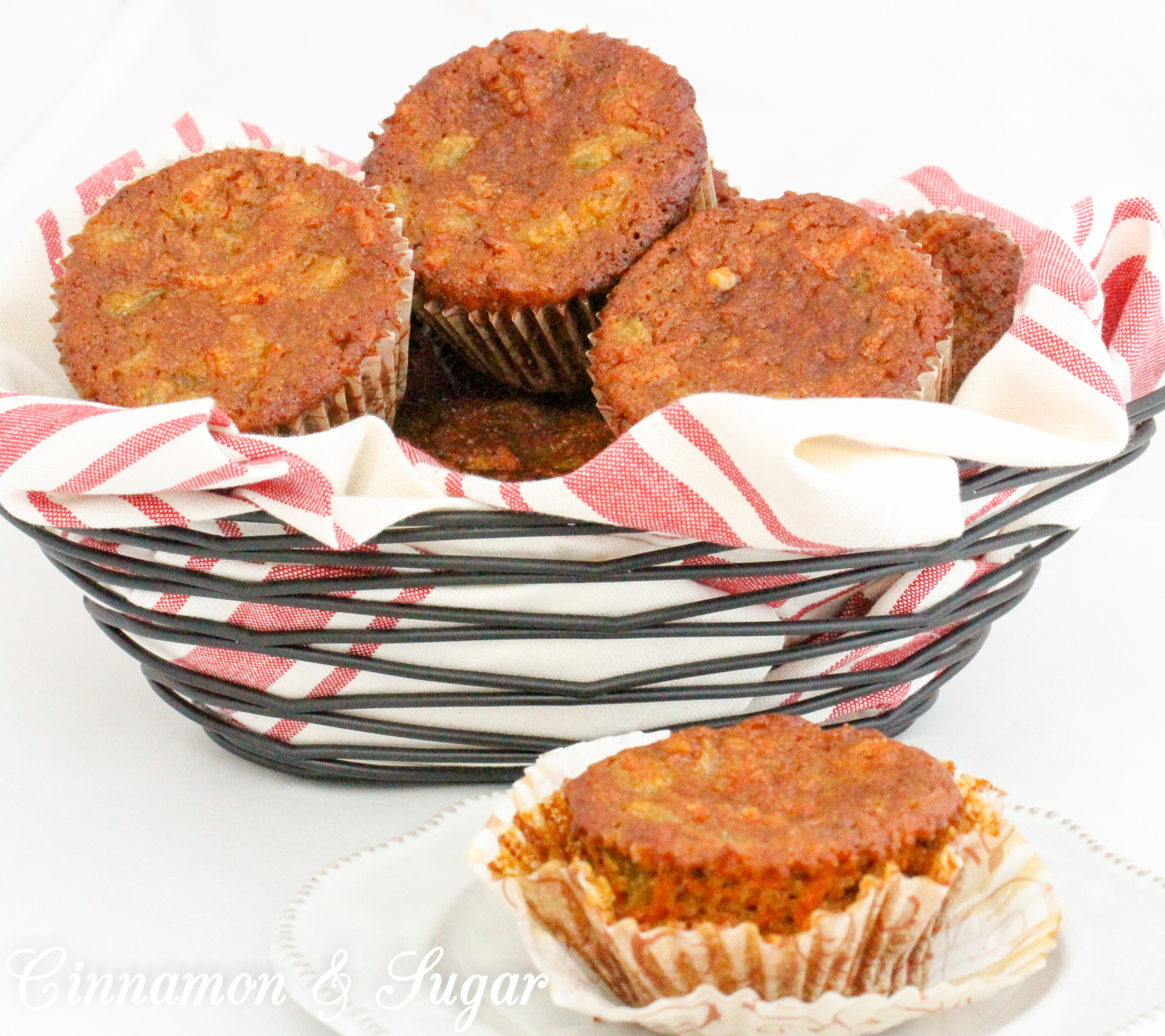 Amazon Synopsis
The last thing gluten-free baker Poppy McAllister needs in her life is more drama—or more murder.
Poppy thought her toughest challenge this winter would be sticking to her Paleo diet and filling all her orders for her gluten-free goodies, but now she has to choose between two suitors. She's not the only one with boyfriend drama. Aunt Ginny's long-ago high-school beau, Royce Hanson, a retired Broadway actor, has returned to Cape May, New Jersey, to star in a Senior Center staging of Mamma Mia. Leaving Aunt Ginny to wonder: What's his motivation?
Slated to open February 13th, the problem-plagued production seems to be cursed—with stolen props, sabotage, and even a death threat. But when a cast member plunges to his death from a catwalk, it soon becomes clear a murderer is waiting in the wings. Now Polly, Aunt Ginny, and a supporting cast must take center stage to catch the killer—before it's curtains for someone else.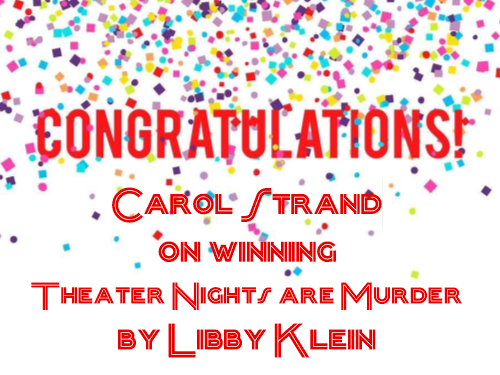 A special thanks to Libby Klein for providing one winner with an arc print copy of THEATER NIGHTS ARE MURDER. Giveaway is limited to U.S. residents only. Contest ends Saturday, December 28, 2019 at 11:59 pm PST . Please use the Rafflecopter box located below to enter. The winner will be announced on this page and on Cinnamon & Sugar's Facebook page, as well as notified by email (so check your spam folder!)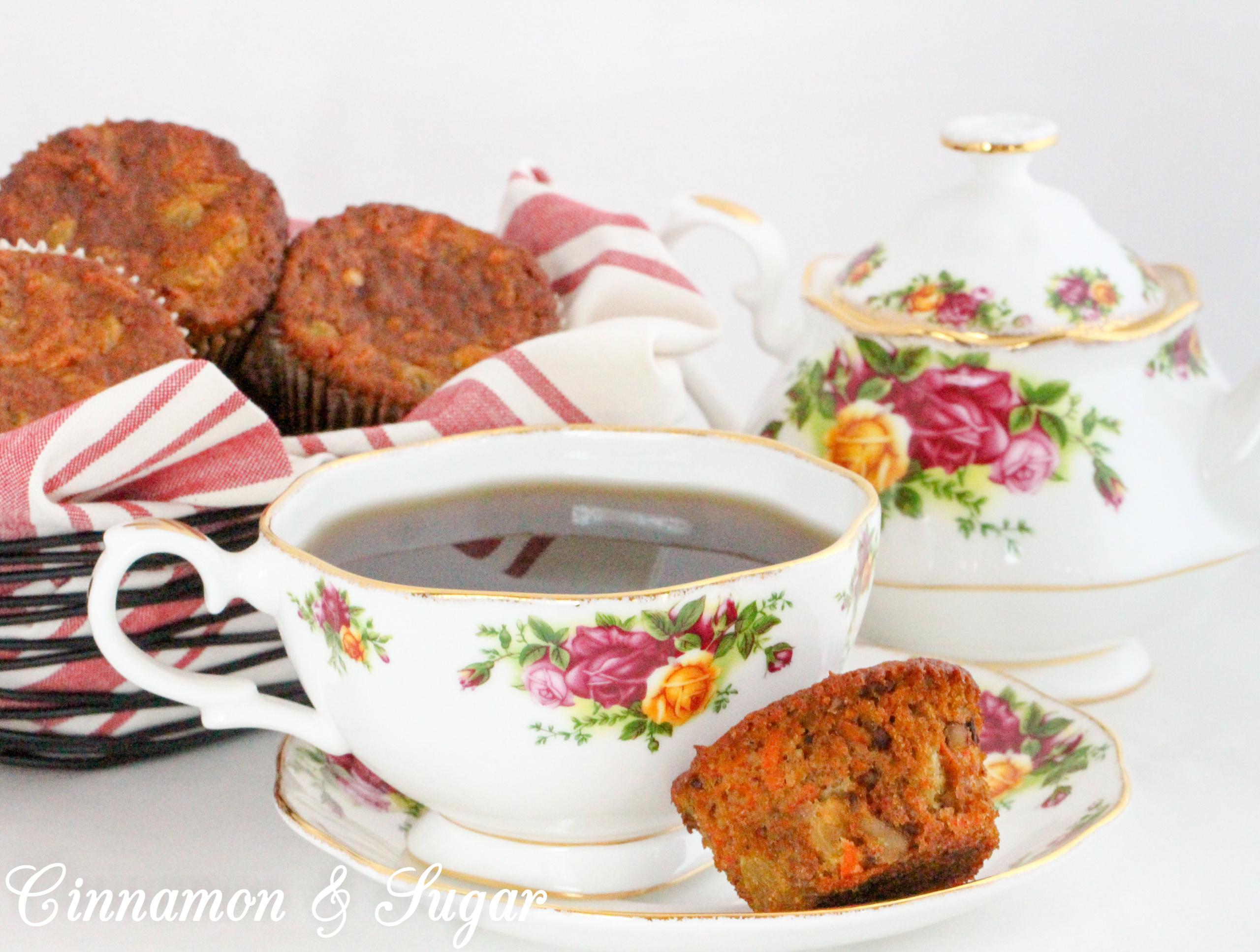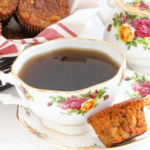 Paleo Carrot Cake Muffins with Rum Raisins
Ingredients
1-1/2

cups

golden raisins

1

cup

rum, or enough to cover the raisins

1-1/2

cups

shredded carrots, about 3 medium (do not use the packaged pre-shredded carrots)

2

cups

almond flour

1

teaspoon

baking soda

1

teaspoon

baking powder

1

teaspoon

cinnamon

1/2

teaspoon

nutmeg

1/2

teaspoon

ginger

1

tablespoon

grated orange peel

3

eggs

room temperature

1/2

cup

honey

1/4

cup

almond oil

1

teaspoon

pure vanilla extract

1/4

cup

orange juice

1/4

cup

chopped walnuts
Instructions
In a glass bowl, pour rum over raisins. Cover the bowl with plastic wrap and microwave for 3 minutes. Let sit.

Preheat over to 350 degrees (F). Line a muffin tin with parchment liners or spray with coconut spray.

In a large bowl, add the almond flour, baking soda, baking powder, cinnamon, nutmeg, ginger, and grated orange peel.

In another large bowl, add eggs, honey, almond oil, vanilla extract, and orange juice.

Pour the wet ingredients into the dry ingredients and mix together.

Add the shredded carrots, rum raisins, and chopped walnuts. Combine and scoop into the muffin liners.

Bake for 25 - 28 minutes or until a toothpick inserted in the center comes out clean.
Cinnamon & Sugar's Note:
When microwaving raisins, set a plate beneath the bowl in case the rum bubbles over.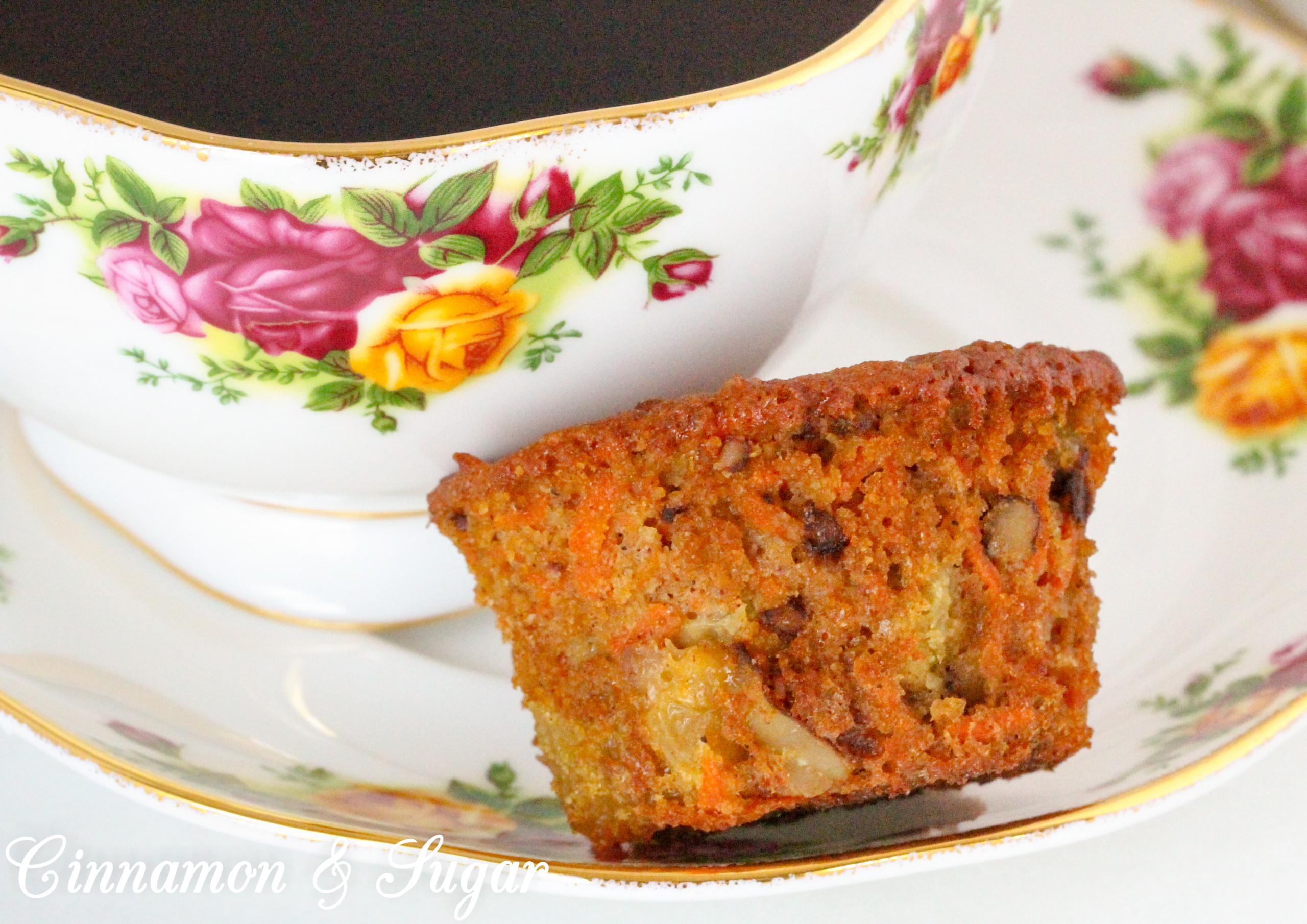 Pin to Pinterest: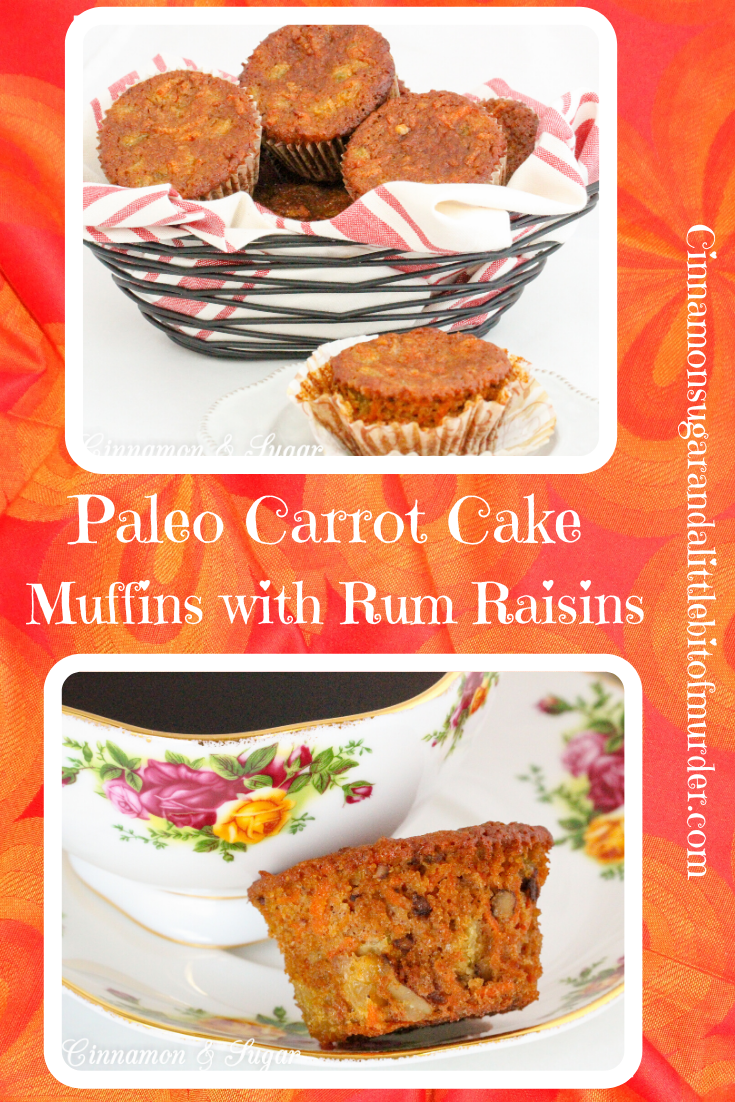 If you receive my blog post via email you will need to visit my website to view the video.
I was provided an advance copy. All thoughts and opinions are my own.