MURDER IN THE MOONSHINE is the third book in the Rita Calabrese Mystery series by Maureen Klovers. I adore that the protagonist, Italian matriarch Rita Calabrese, is a more mature woman than the usual protagonists, and is still accomplishing much in her life. Not only does she tend to and harvest from her vegetable garden, she whips up amazing meals, and is an investigative reporter for the Morris County Gazette in Acorn Hollow. Rita isn't one to sit down and let life pass her by. Instead she grabs life and takes the reader on a whirlwind ride. I also enjoyed the Italian phrases Rita spills out during her interaction with other characters. While I didn't understand all of them, the context of the scene assisted in figuring out what she was saying and gave an authentic feel to the protagonist and her family.
Rita is a kind and caring woman who reaches out to those in need by providing not only a listening ear but tangible assistance, even if it's not convenient for her. This trait pushes her into figuring out who killed the local bad boy during the roaring twenties-themed party that Rita planned with her twin sister. The plot and subplots have a fast pace and held my attention long after I needed to turn the lights off for the night. Not only were there plenty of suspects to keep me guessing, Ms. Klovers deftly weaves in the heartbreaking issues of domestic abuse and the drug epidemic amongst teens, without distracting from the mystery. While these are heavy subjects, the author treats them with sensitivity and doesn't swerve from the guidelines that mark books as cozy reads. MURDER IN THE MOONSHINE is another strong addition to a delightful series!
Like I mentioned above, Rita is an amazing cook and loves sharing food with her family, friends, and those in need. She's not above bartering her cooking for information as she investigates either. I greatly enjoyed the research the author put into recipes for food served during the jazz age that Rita served at the party. One of the recipes she served was Lemon Cakes (what we would now call cupcakes) since they were one of Daisy's favorite desserts in The Great Gatsby. Super moist thanks to the use of sour cream (which also adds some tartness), the fresh lemon flavor shines through. With a lemony cream cheese frosting to top the lemon cakes, my taste testers gobbled these up with nary a crumb left in sight.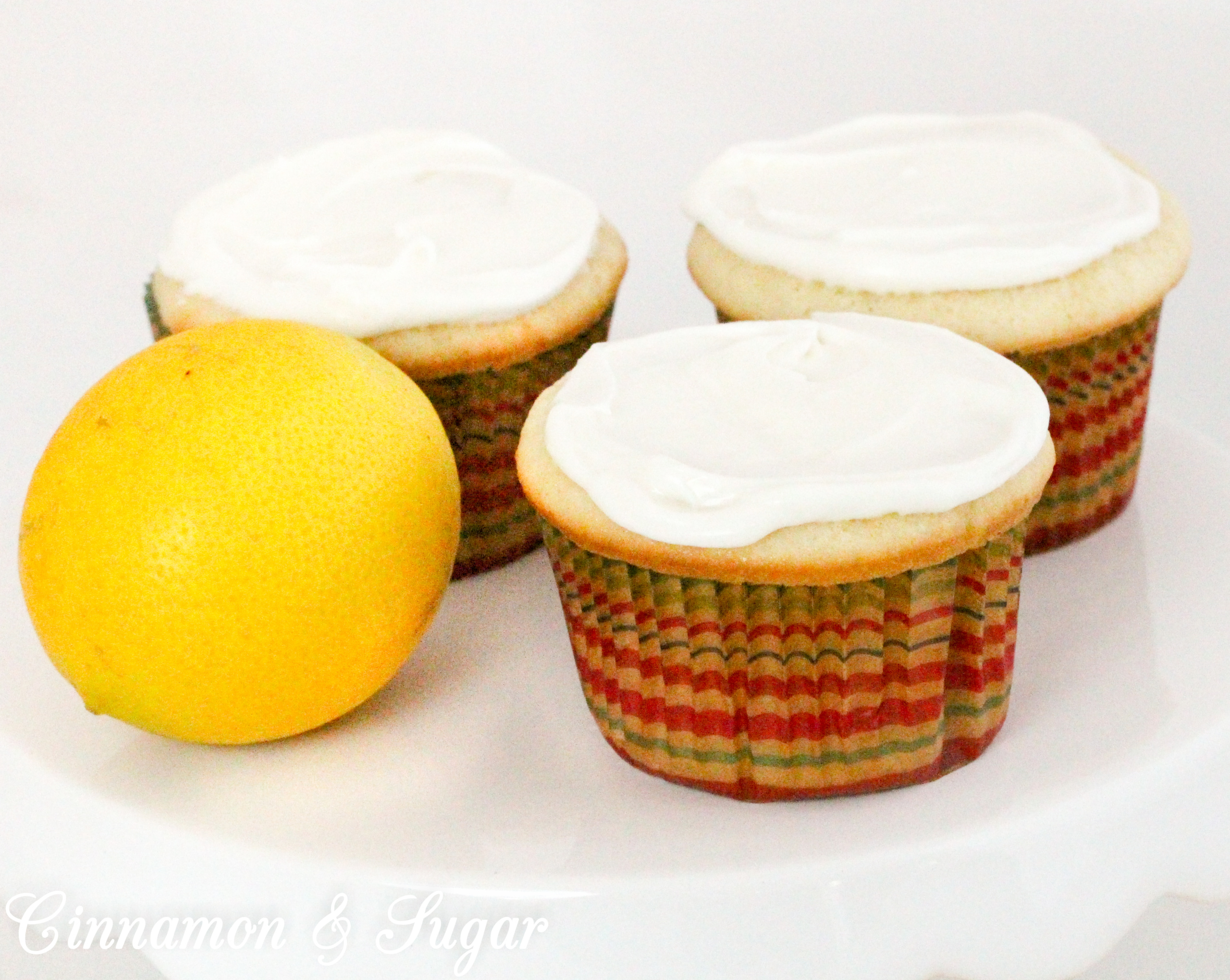 Amazon Synopsis
When her twin sister asks for help drumming up interest in her newest real estate listing—a mothballed old mansion that was once a Prohibition-era speakeasy and FDR hangout—Rita readily agrees. Planning an over-the-top Jazz Age-themed soirée, she dusts off her vintage recipes for lemon cake and oysters Rockefeller, casts her son Vinnie and his best friend Rocco as the G-men who will stage a "raid," and even enlists the culinary services of Rocco's mom, the beautiful but troubled Fran, who has just been released from prison.
But when Vinnie and Rocco stage their "raid", what they find in the old dairy barn behind the mansion isn't moonshine…but a dead body.
The citizens of Acorn Hollow are eager to point the finger at Rocco and Fran, but Rita isn't buying it. Like the multi-tasking mother she is, she's determined to prove their innocence—all while mentoring a sulky teenaged intern, unmasking the identity of the newspaper's new male advice columnist, and encouraging her daughter's fledgling romance with a hunky teacher.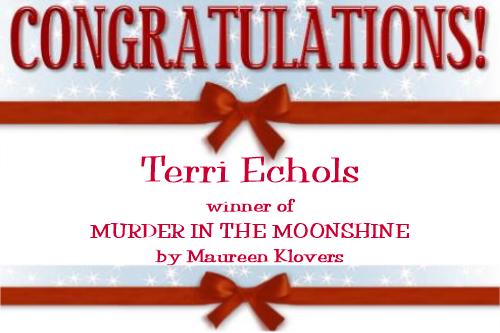 A special thanks to Maureen Klovers for providing one winner with their choice of either an e-book or print copy of MURDER IN THE MOONSHINE. Print limited to U.S. residents only. Contest ends Sunday, December 15, 2019 at 11:59 pm PST . Please use the Rafflecopter box located below to enter. The winner will be announced on this page and on Cinnamon & Sugar's Facebook page, as well as notified by email (so check your spam folder!)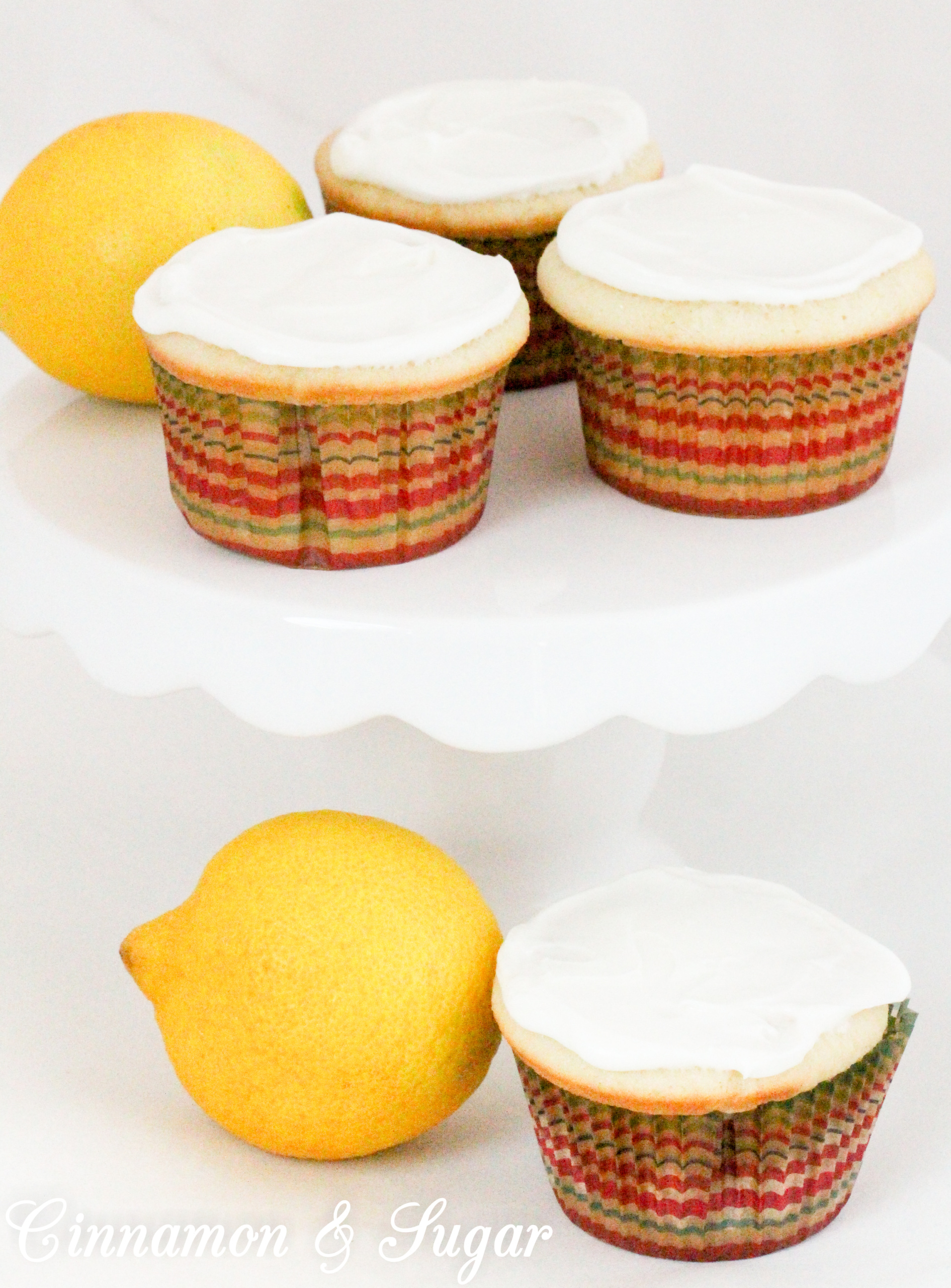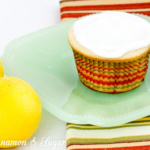 Lemon Cakes
Lemon cakes (what we would now call cupcakes) are the perfect dessert for a Roaring Twenties-themed party, as they were one of Daisy's favorite desserts in The Great Gatsby, perhaps the defining novel of the era. But they are also good for other occasions, as they're both refreshing and relatively easy to make.

There are many Italian versions of lemon cake as well. Most use olive oil, however, and (gasp!) this is one recipe in which I prefer to use sour cream and vegetable oil, as olive oil tends to make the cakes overly dense while sour cream makes them exceedingly moist and enhances the lemon flavor.
Ingredients
For the cakes:
1

cup

butter, softened

2

cups

sugar

3

large eggs

1-1/4

cups

sour cream

3/4

cup

whole milk

2

tablespoons

grated lemon zest

1

lemon, juiced

3

cups

flour

1

teaspoon

baking powder

1/2

teaspoon

baking soda

1/2

teaspoon

salt
For the frosting:
1

pound

powdered sugar

6

tablespoons

cream cheese, softened

2

tablespoons

butter, softened

1-2

lemons, juiced
Instructions
Preheat oven to 375 degrees.
For the cakes:
Cream butter and sugar until the consistency of wet sand. Add eggs, sour cream, milk, lemon juice, and lemon zest. Beat with an electric mixer.

Combine dry ingredients in a separate bowl. Add in batches to the wet ingredients and beat with the electric mixer until you have a smooth cake batter.

Spoon batter into greased or paper-lined muffin-pan cups, to make two dozen equally-sized cupcakes.

Bake 15-20 minutes, until a toothpick comes out clean.
For the frosting:
Use an electric mixer to beat cream cheese and butter, then add in half the powdered sugar. Add half the lemon juice then the remaining powdered sugar. Beat until creamy, adding additional lemon juice until desired consistency is reached.

Wait until cupcakes are cool to frost.

Store any leftover cupcakes in the refrigerator.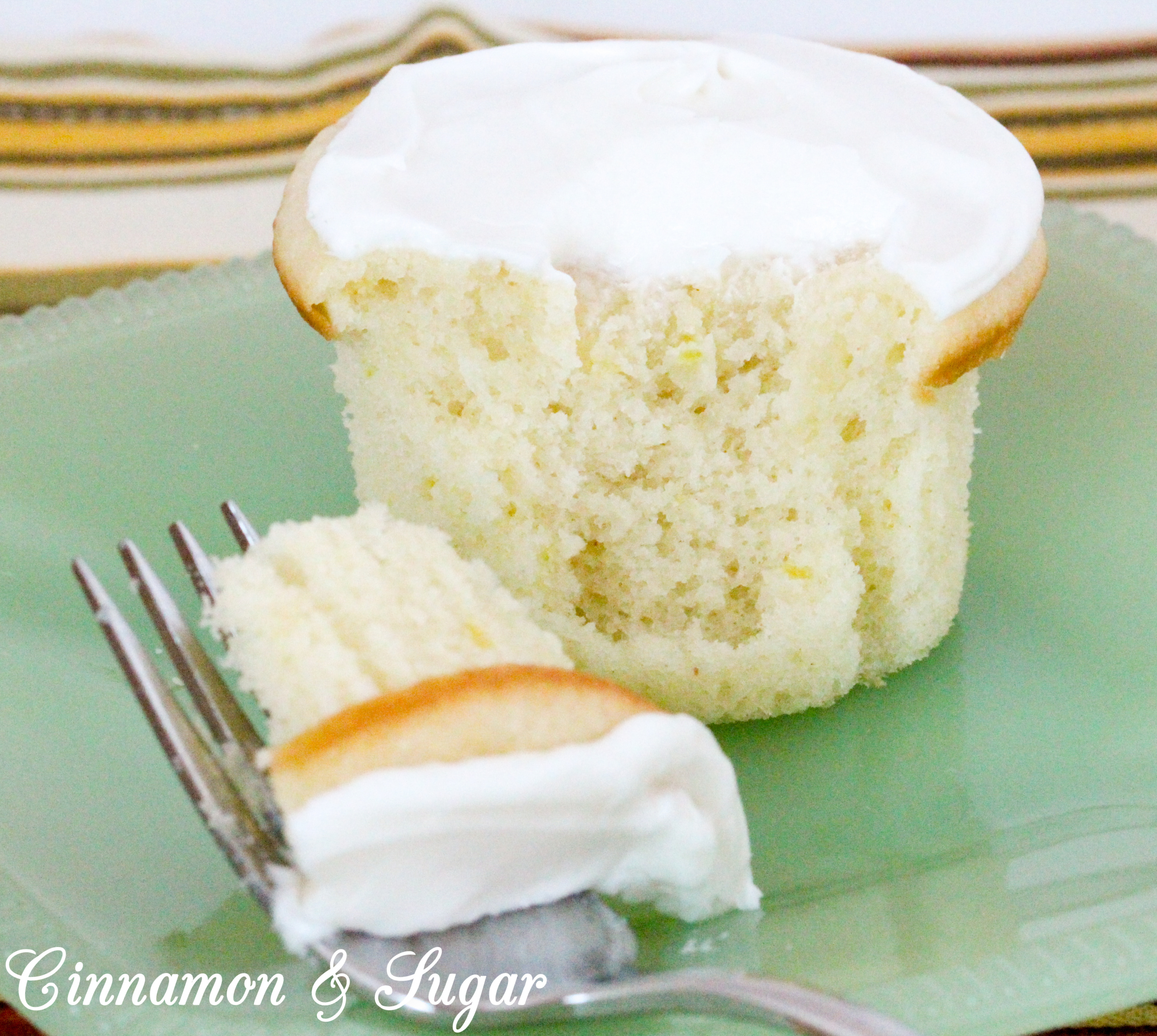 Pin to Pinterest: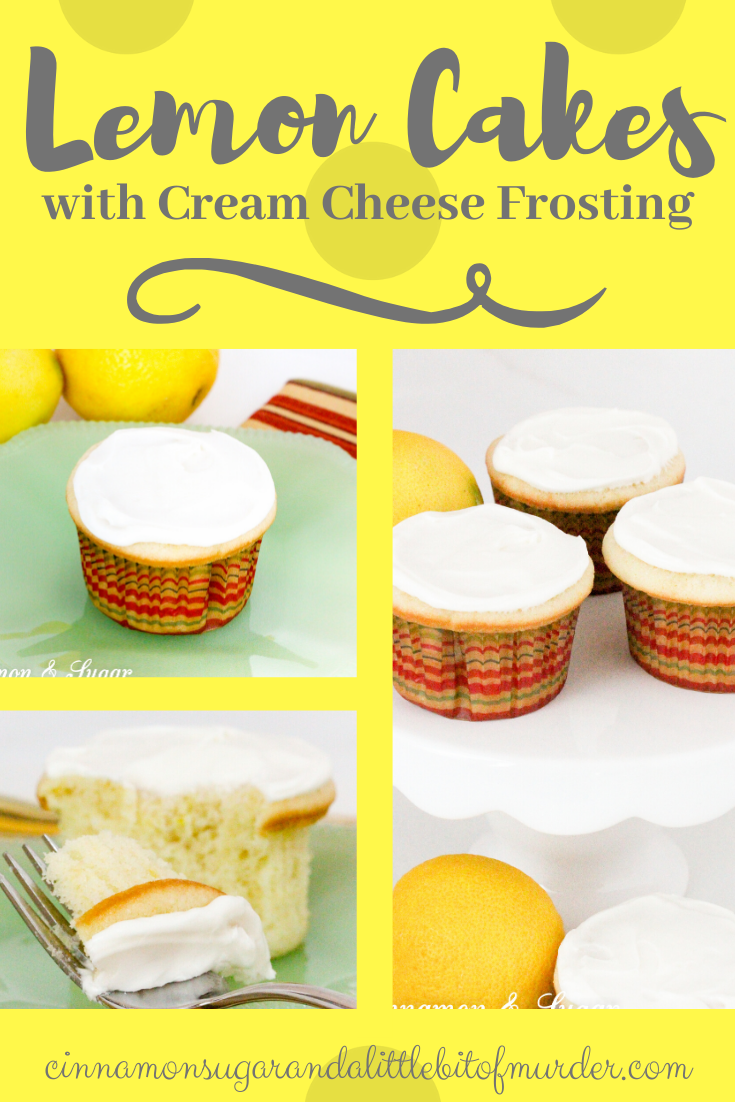 If you receive my blog post via email you will need to visit my website to view the video.
I was provided an advance copy. All thoughts and opinions are my own.