I'm celebrating Jenn McKinlay's fabulous new cupcake cookbook and sharing one of her equally fabulous cupcake recipes!
Fairy Tale Cupcakes is the fictional bakery in the Cupcake Bakery Mysteries. This long running New York Times bestselling series features childhood friends Melanie Cooper, Angie DeLaura, and Tate Harper as they cook up yummy cupcakes, become embroiled in various shenanigans, and solve murder mysteries in their hometown of Scottsdale, Arizona.
What is not fictional, however, are the cupcakes that they create and bake. From the imagination of Jenn McKinlay and the kitchen of Christie Conlee, these delicious cupcake recipes have been baked and frosted to perfection. And now, for the first time ever, we're sharing them in a single volume with you. Happy Baking!
I'm sharing a reprisal of Jenn's scrumptious Orange Dreamsicle Cupcake recipe from her cozy mystery BUTTERCREAM BUMP OFF. These moist, delicious orange cupcakes are topped with a dreamy vanilla buttercream frosting. Reminiscent of a childhood favorite ice cream treat, these cupcakes are sure to be a hit with young and old alike!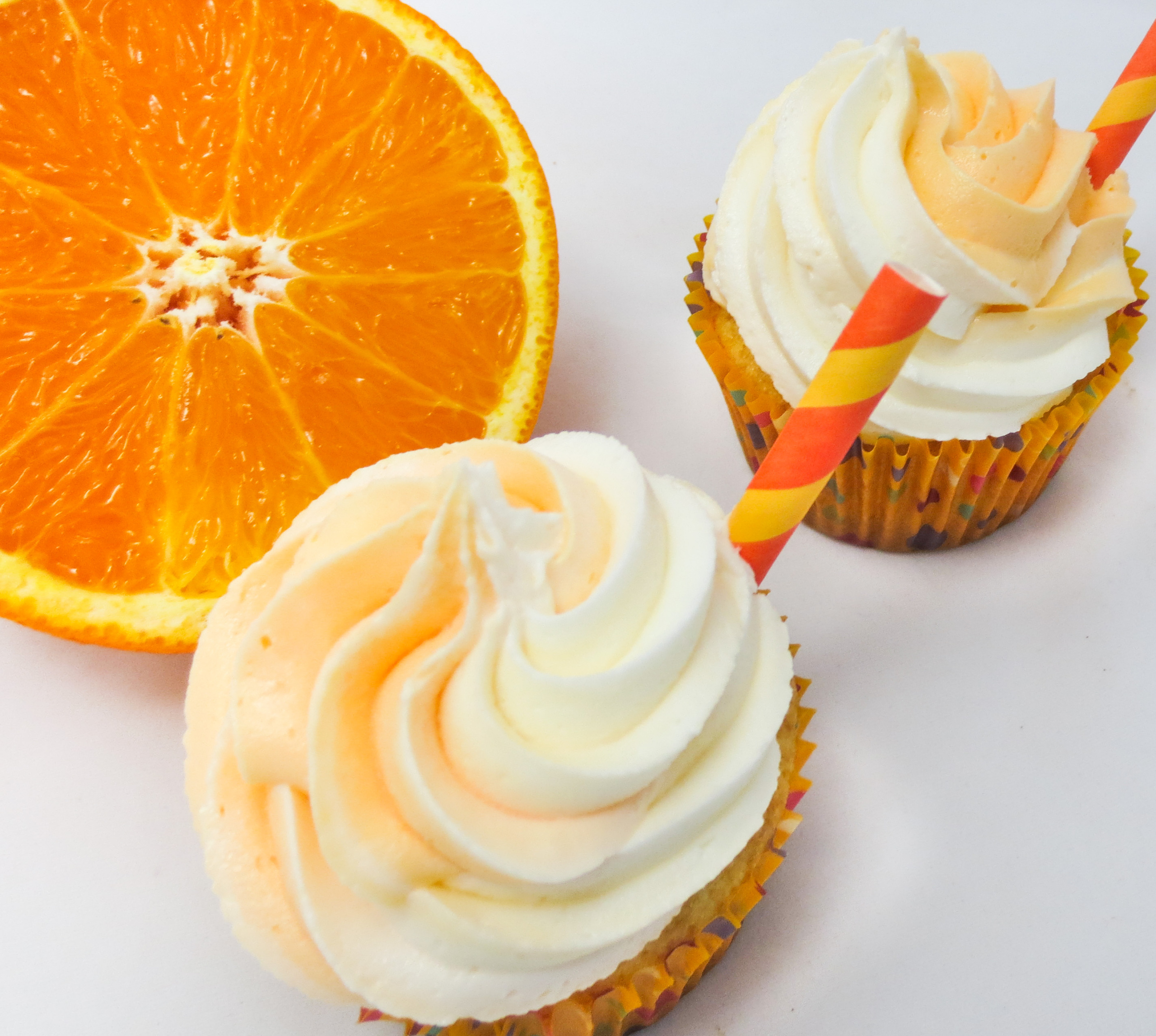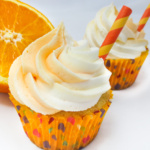 Orange Dreamsicle Cupcakes
An orange cupcake topped with vanilla buttercream.
Ingredients
Cupcakes
1/2

cup

(1 stick) butter, softened

softened

1

cup

sugar

2

large eggs separated and whites beaten until stiff

1

tablespoon

orange zest

1

teaspoon

orange extract

1-3/4

cups

all-purpose flour

1/2

teaspoon

salt

2-1/2

teaspoons

baking powder

1/2

cup

orange juice
Vanilla Buttercream Frosting
1

cup

(2 sticks) butter, softened

1

teaspoon

clear vanilla extract

4

cups

sifted confectioners' sugar

2-3

tablespoons

milk or whipping cream
Instructions
Cupcakes
Preheat oven to 350 degrees. Line cupcake tins with paper liners.

Combine butter, sugar, egg yolks, zest and orange extract in a large mixing bowl and cream these ingredients together thoroughly.

Sift flour, salt and baking powder together in a separate mixing bowl.

Add dry ingredients to creamed ingredients a third at a time, alternately with the orange juice.

Fold in the beaten egg whites.

Spoon batter into cupcake liners until half full.

Bake for 15 minutes or until a toothpick inserted in the middle comes out clean.
Vanilla Buttercream Frosting
In a large bowl, cream the butter and vanilla extract together. Gradually add sugar, one cup at a time, beating well on medium speed. Scrape sides of bowl often.

Add milk and beat at medium speed until light and fluffy.

For best results, keep icing in refrigerator when not in use. This icing can be stored up to 2 weeks. Rewhip before using.

Makes 3 cups of icing.
Cinnamon & Sugar's Notes:
To make the Dreamsicle frosting swirls, tint 1/4 of the frosting light orange. Fit a disposable pastry bag with a large star tip.

Place 1/3 of the orange frosting down one side of the pastry bag then fill with 1/3 of the remaining vanilla buttercream. Refill pastry bag as needed, until all cupcakes are frosted.

Using even pressure, pipe large swirls onto the top of the cupcakes.

Eggs are easier to separate when they are cold but whip up better when they are room temperature. Separate the egg whites as soon as you remove from the refrigerator but then allow them to come to room temperature while you collect the rest of the ingredients. Then beat the egg whites until stiff right before you need them.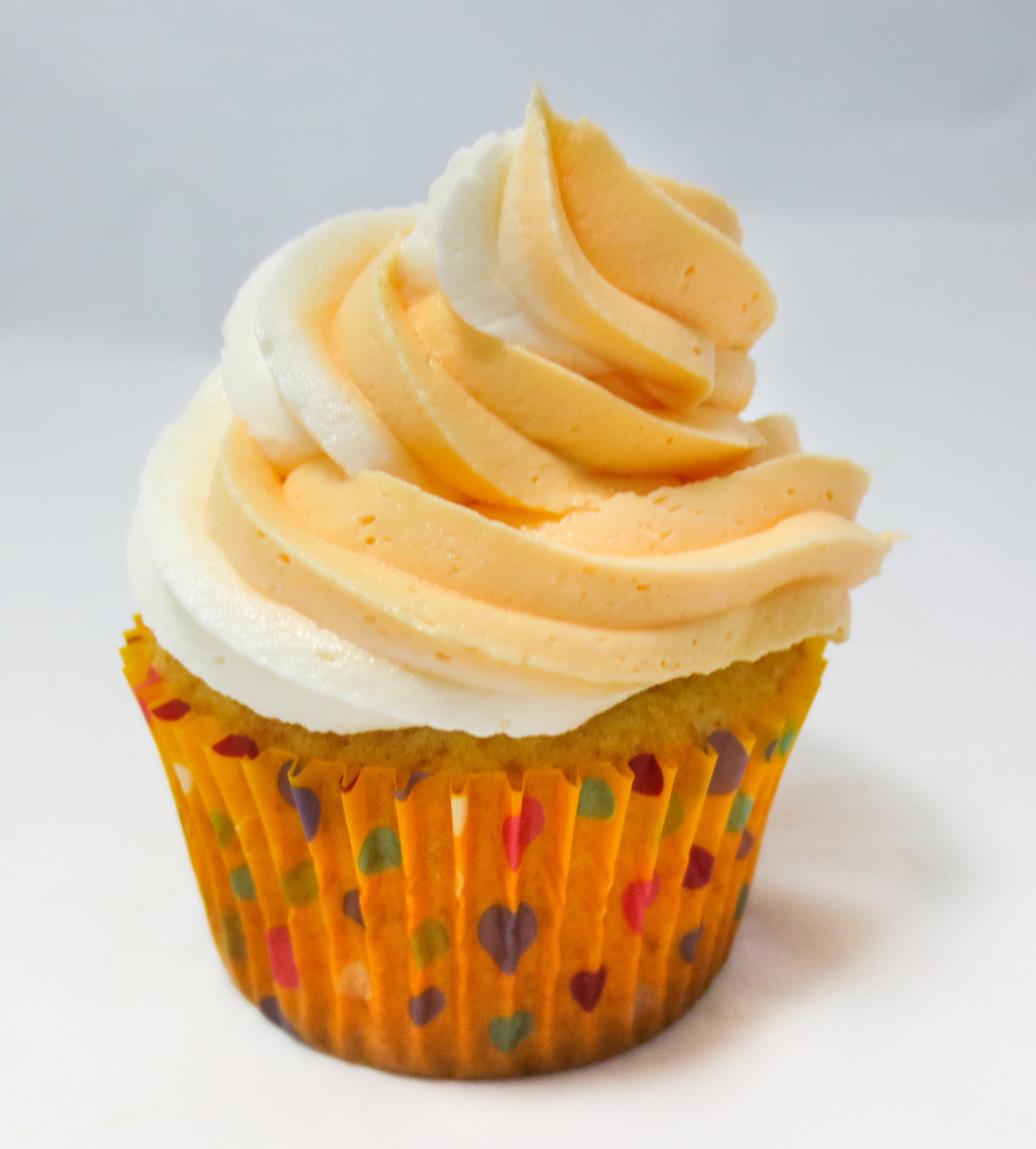 Synopsis:
Melanie Cooper and Angie DeLaura's Fairy Tale Cupcakes bakery is gearing up for Valentine's Day. Unfortunately, someone has iced Baxter Malloy on his first date with Mel's mother. Now Mom's a suspect, and Mel and Angie need to find time around frosting to dig into the man's shady past and discover who served him his just desserts.