TWO PARTS SUGAR, ONE PART MURDER, is the first book in the brand-new Baker Street Mysteries by Valerie Burns. With humor woven into an intriguing murder and a sassy, social media savvy protagonist, the story kept me glued to the pages. From the very first paragraph, I was entertained by the author's descriptive voice, which is frequently humorous, and had me laughing out loud several times. After a disastrous wedding with her being left at the alter—livestreamed no less—protagonist Maddy Montgomery finds herself inheriting a bakery, a house, and a giant 250-pound English mastiff named Baby. It's a far cry from her globe-trotting, pampered lifestyle provided by an overindulgent, but distant, father. This sets the stage for Maddie to find self-reliance as she attempts to fit into an unknown lifestyle in rural New Bison. I enjoyed the learning curve Maddie experiences and the character arc woven into the plot. Ms. Burns does an admirable job of creating memorable characters, besides Maddie, and, by far, Baby, steals each scene he inhabits! I also appreciated the small-town vibes given off by the people who welcome Maddie into their midst, particularly her great-aunt's friends known as the Baker Street Irregulars. They are quick to jump into action to help her out, no matter the problems that crop up.
But not everyone is happy to see Maddie move into town to take over her great-aunt's bakery. Pressures mount for her to sell the bakery and her new home, but with the will stipulating she must live in New Bison for a year before taking any actions, she's stuck. And when the mayor is found murdered in Maddy's bakery with her fingerprints on the weapon, she becomes suspect number one. This fast-paced whodunit weaves Maddie's aunt's demise into the current murder, taking the reader on a whirlwind ride. She finds there are secrets people are loath to part with, but she must uncover them to find the clues to save herself and her aunt's business. As she begins unraveling the clues, the pressure builds for her to abandon her inheritance. Will she stick it out to find the truth and clear her name or will her former indulgent lifestyle become a siren call she can't refuse? With a hair-raising reveal, the author answers that question and brings together the threads of the story into a succinct and satisfactory conclusion that has me pleading for more!
While Maddy may not know how to bake, or even cook, her great-aunt left behind her recipes and a capable baker named Leroy to keep the bakery running. Be prepared for many mentions of mouthwatering treats mentioned throughout the book… I think I was drooling almost as much as Baby! Thankfully, the author includes several recipes at the back of the book for the home cook to make at home to satisfy those cravings. I was especially delighted to find a recipe for Lemon Zucchini Bread. Simple to make, the lemon juice gives it a lighter flavor and the lemony glaze makes it taste indulgent. It's a yummy way to use up summer's overabundant garden crop and I'll be making it again and again to share with family and friends.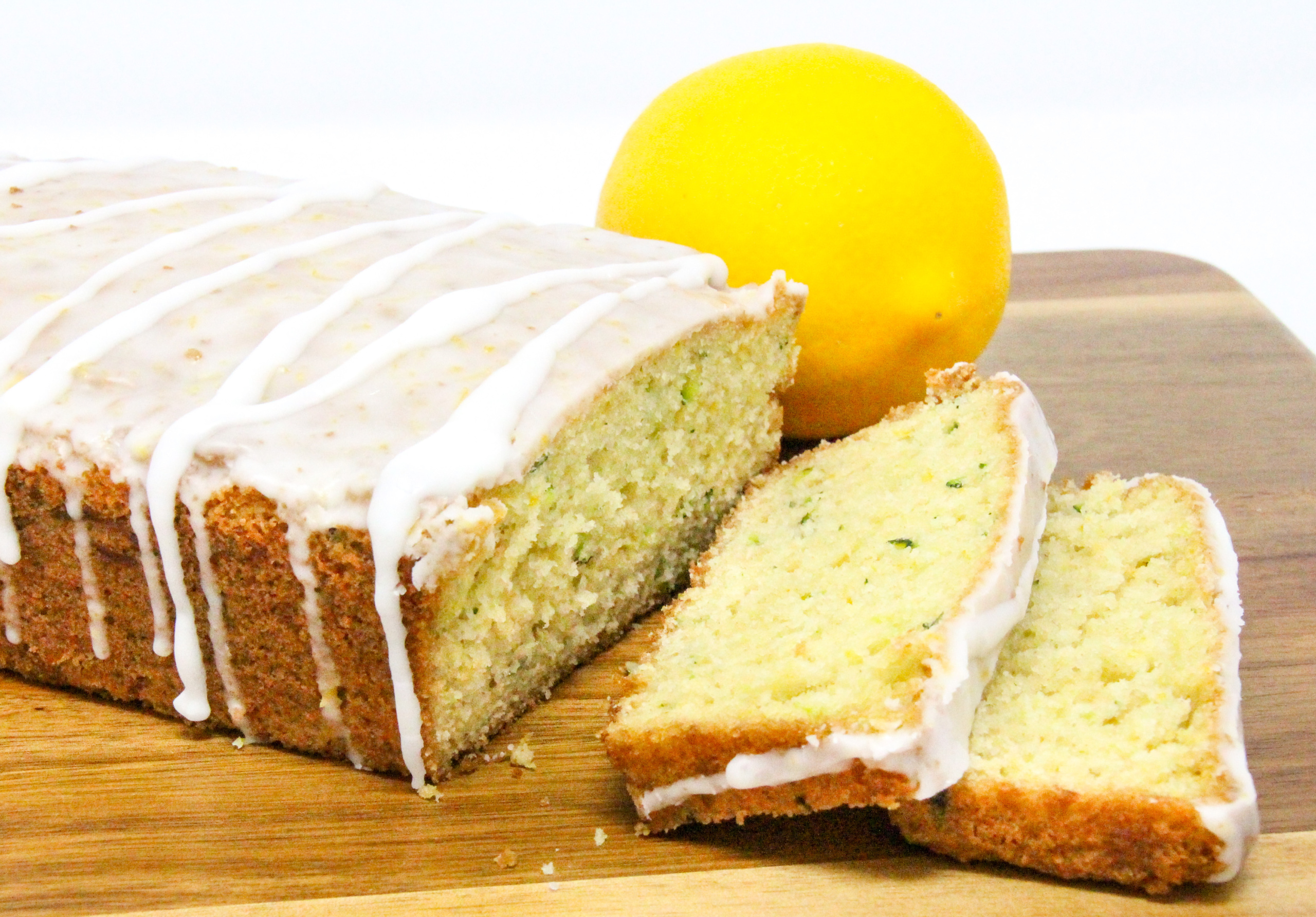 Amazon Synopsis
When Maddy Montgomery's groom is a no-show to their livestream wedding, it's a disaster that no amount of filtering can fix. But a surprise inheritance offers a chance to regroup and rebrand—as long as Maddy is willing to live in her late, great-aunt Octavia's house in New Bison, Michigan, for a year, running her bakery and caring for a 250-pound English mastiff named Baby.
Maddy doesn't bake, and her Louboutins aren't made for walking giant dogs around Lake Michigan, but the locals are friendly and the scenery is beautiful. With help from her aunt's loyal friends, aka the Baker Street Irregulars, Maddy feels ready to tackle any challenge, including Octavia's award-winning cake recipes. That is, until New Bison's mayor is fatally stabbed, and Maddy's fingerprints are found on the knife . . .
Something strange is going on in New Bison. It seems Aunt Octavia had her suspicions, too. But Maddy's going to need a whole lot more than a trending hashtag to save her reputation—and her life.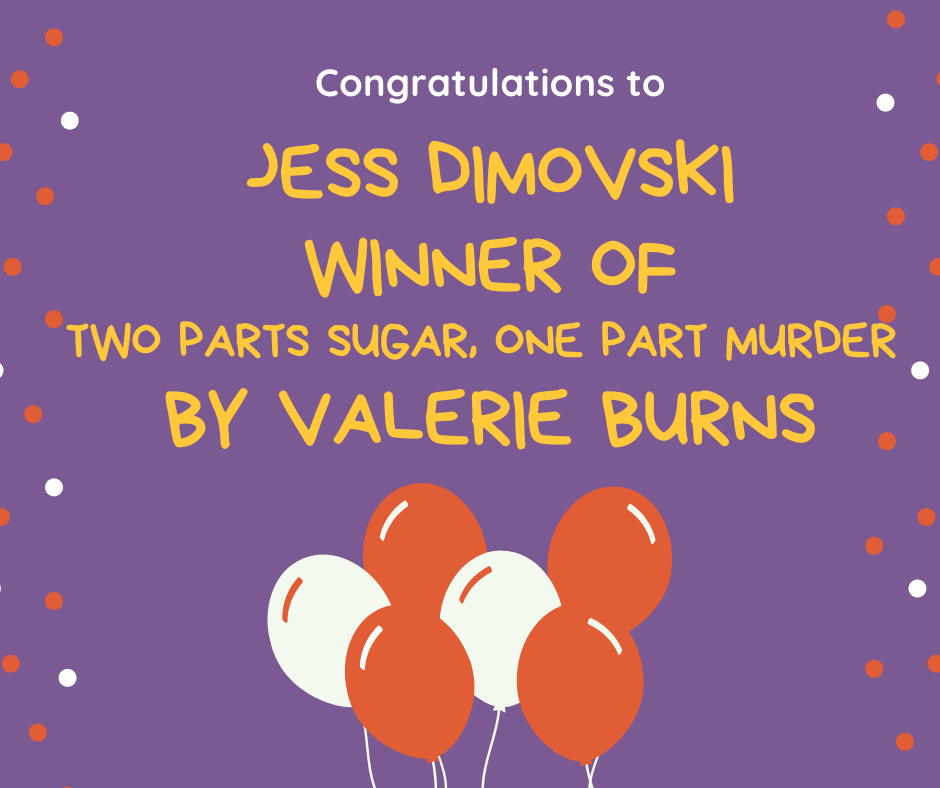 A special thanks to Valerie Burns for providing a print copy of TWO PARTS SUGAR, ONE PART MURDER! Contest ends September 7, 2022 at 11:59 pm PST and is limited to U.S. residents only. Please use the Rafflecopter box located below to enter. The winner will be announced on this page and on Cinnamon & Sugar's Facebook page, as well as notified by email (so check your spam folder!)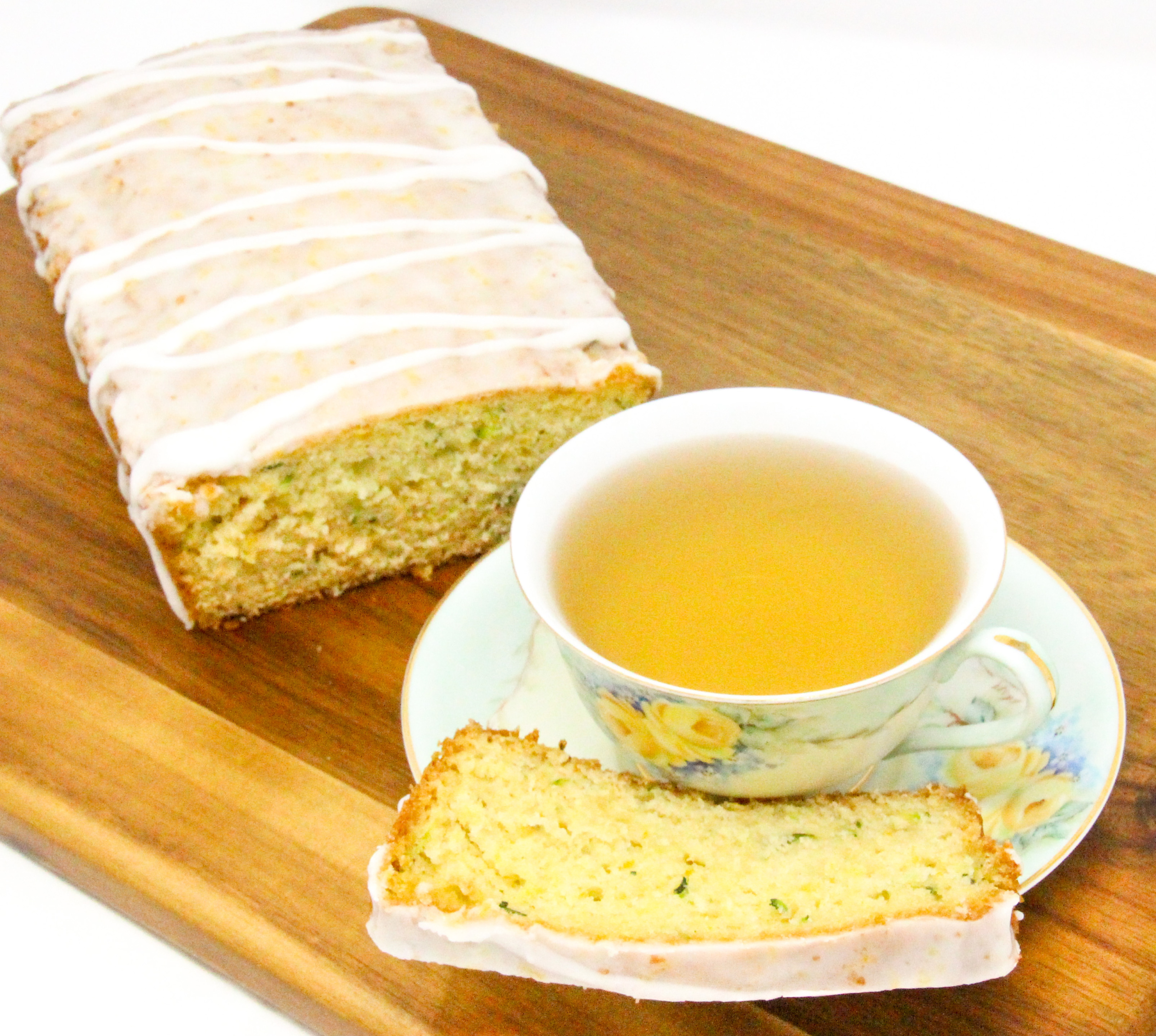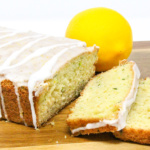 Lemon Zucchini Bread
Ingredients
1-1/2

cups

all-purpose flour

1/2

teaspoon

baking soda

1/2

teaspoon

baking powder

1/4

teaspoon

salt

3/4

cup

sugar

1

cup

finely shredded unpeeled zucchini (don't squeeze or dry)

1/4

cup

cooking oil

1

egg

2

tablespoons

freshly squeezed lemon juice

2

tablespoons

lemon zest
For the glaze (optional, but why wouldn't you?)
1/2

cup

powdered sugar

1

tablespoon

freshly squeezed lemon juice

1

teaspoon

lemon zest
Instructions
Preheat oven to 350 degrees (F).

Combine flour, baking soda, baking powder, and salt in a medium-sized mixing bowl and set aside.

Combine sugar, zucchini, cooking oil, egg, lemon juice, and lemon zest in a separate bowl and mix together.

Add the dry ingredients to the zucchini mixture and stir until just combined.

Pour batter into a greased loaf pan (9"x5").

Bake at 350 degrees (F) for 45 - 50 minutes or until golden brown.

Cool on a wire rack for 15 minutes, and then remove from pan and cool completely.
Optional Glaze
Combine ingredients for the glaze and drizzle over the bread. If the bread isn't cool, the glaze will soak into the bread and be even more lemony.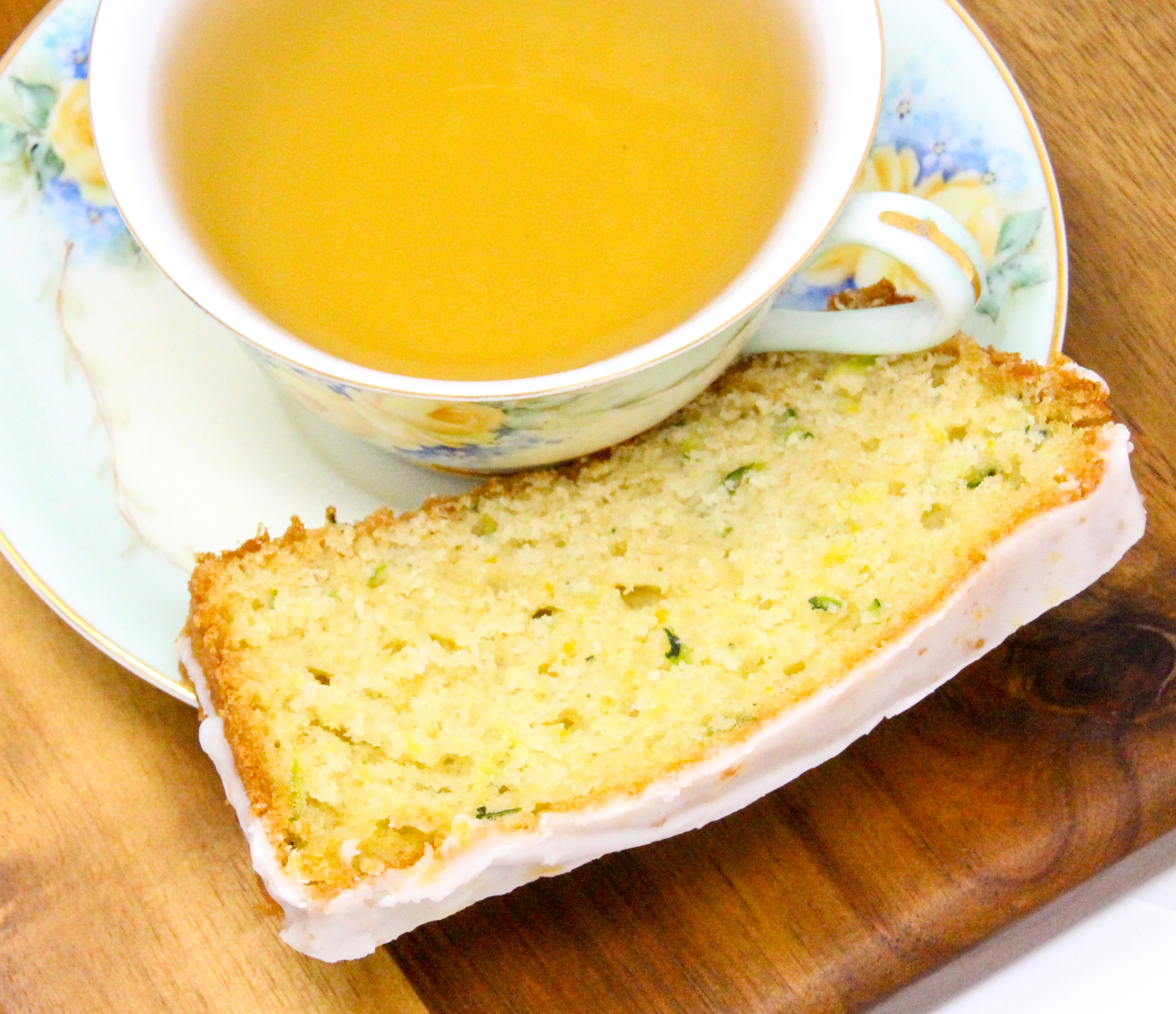 Pin to Pinterest: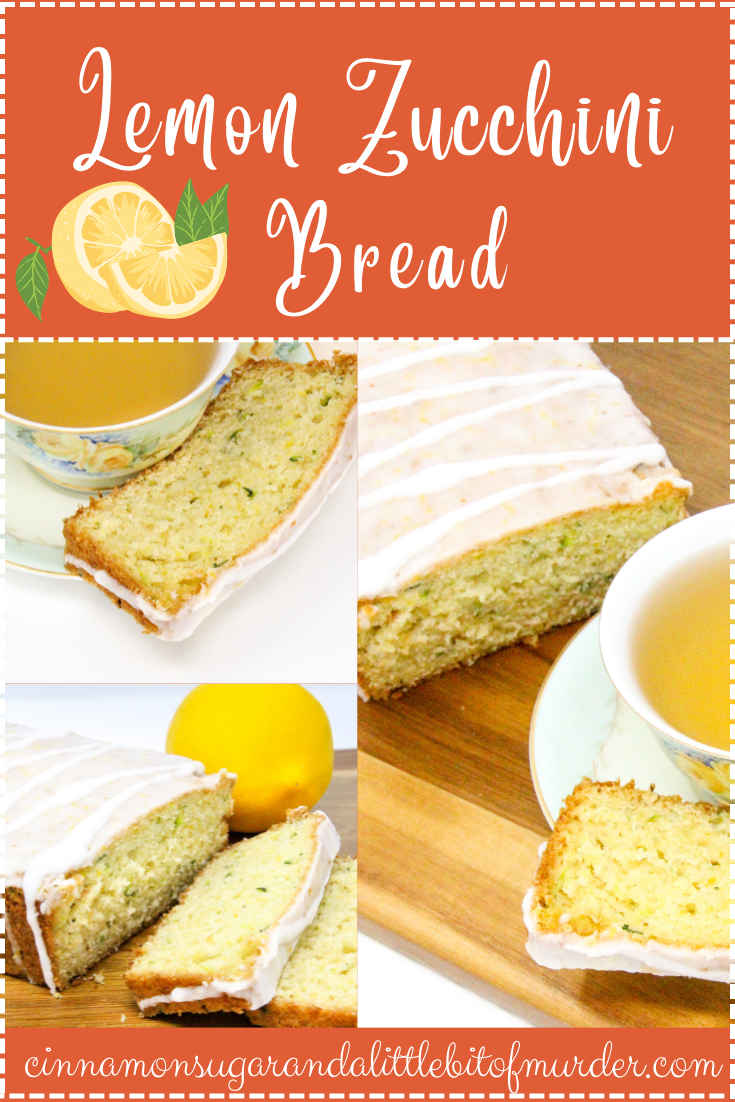 I was provided with an advance copy. All thoughts and opinions are my own.