BAYOU BOOK THIEF is the first in the brand-new Vintage Cookbook Mystery series by Ellen Byron and every bit as charming as I'd anticipated! From captivating diverse characters to dastardly deeds to iconic New Orleans locales, the author pens a vivid tale featuring protagonist, Ricki James. From the very first page, I couldn't read fast enough as I wanted to get to know the quirky characters and their backstory. Keeping a firm grasp on the pacing of the mystery, Ms. Byron prudently doles out those details, which only made me more intrigued. Ricki is a compelling protagonist in that she was born in New Orleans, then adopted at birth by her NICU nurse and then grew up in Los Angeles. After the demise of her husband and a scandal concerning her previous employer, she returns to New Orleans. Despite her tragic life, Ricki has a sense of humor and a strong sense of justice, mostly in thanks to the couple who raised her. I was pleased that while they're not physically with Ricki, having retired to Mexico, their long-distance relationship is strong and loving. This gives the book a balance of community and family that can often be missing in mysteries.
Starting over is never easy, but Ricki lands a job operating Miss Vee's Vintage Cookbooks and Kitchenware gift shop at the Bon Vee Culinary House Museum. Unfortunately, it doesn't take long for the body of a former employee who she'd accused of stealing to show up and wreak havoc on her new life and new venture. As Ricki delves into the life of the victim and starts asking questions to figure out who there are twists and turns to keep the reader guessing. Ms. Byron pens a tightly plotted story peppered with secrets, lies, and betrayal. With a tempting teaser to close out the book, I cannot wait until the second book releases!
With several vintage cookbooks mentioned throughout the story, it was a pleasure to find out that several recipes from actual vintage cookbooks are included at the back of the book. Ms. Byron includes an introduction to the cookbooks featured on how she came to collect the vintage cookbook. I was drawn to the recipe for Old-Fashioned Gingerbread from the Country Fair Cookbook: Every Recipe a Blue Ribbon Winner (1975). Reminiscent of time spent at my grandmother's home, this highly flavorful cake brought back memories. I loved Ms. Byron's addition of diced crystallized ginger, which added a depth of delicious flavor, and with the ease of mixing up, I'll be baking this again whenever I crave a snack cake. Served on its own or with a dusting of confectioners' sugar or a dollop of whipped cream, this is a delicious treat!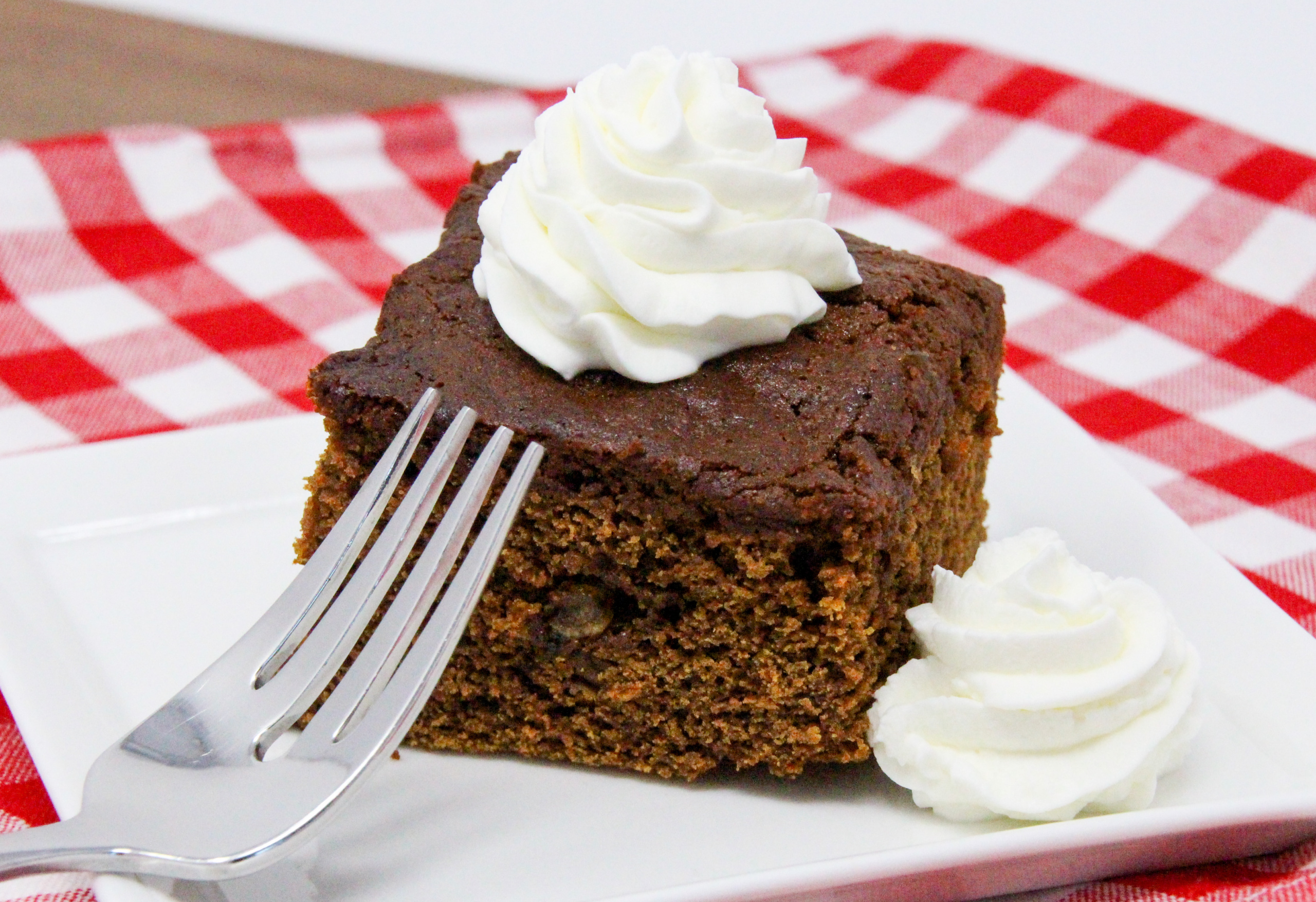 Amazon Synopsis
Twenty-eight-year-old widow Ricki James leaves Los Angeles to start a new life in New Orleans after her showboating actor husband perishes doing a stupid internet stunt. The Big Easy is where she was born and adopted by the NICU nurse who cared for her after Ricki's teen mother disappeared from the hospital.
Ricki's dream comes true when she joins the quirky staff of Bon Vee Culinary House Museum, the spectacular former Garden District home of late bon vivant Genevieve "Vee" Charbonnet, the city's legendary restauranteur. Ricki is excited about turning her avocation – collecting vintage cookbooks – into a vocation by launching the museum's gift shop, Miss Vee's Vintage Cookbooks and Kitchenware. Then she discovers that a box of donated vintage cookbooks contains the body of a cantankerous Bon Vee employee who was fired after being exposed as a book thief.
The skills Ricki has developed ferreting out hidden vintage treasures come in handy for investigations. But both her business and Bon Vee could wind up as deadstock when Ricki's past as curator of a billionaire's first edition collection comes back to haunt her.
Will Miss Vee's Vintage Cookbooks and Kitchenware be a success … or a recipe for disaster?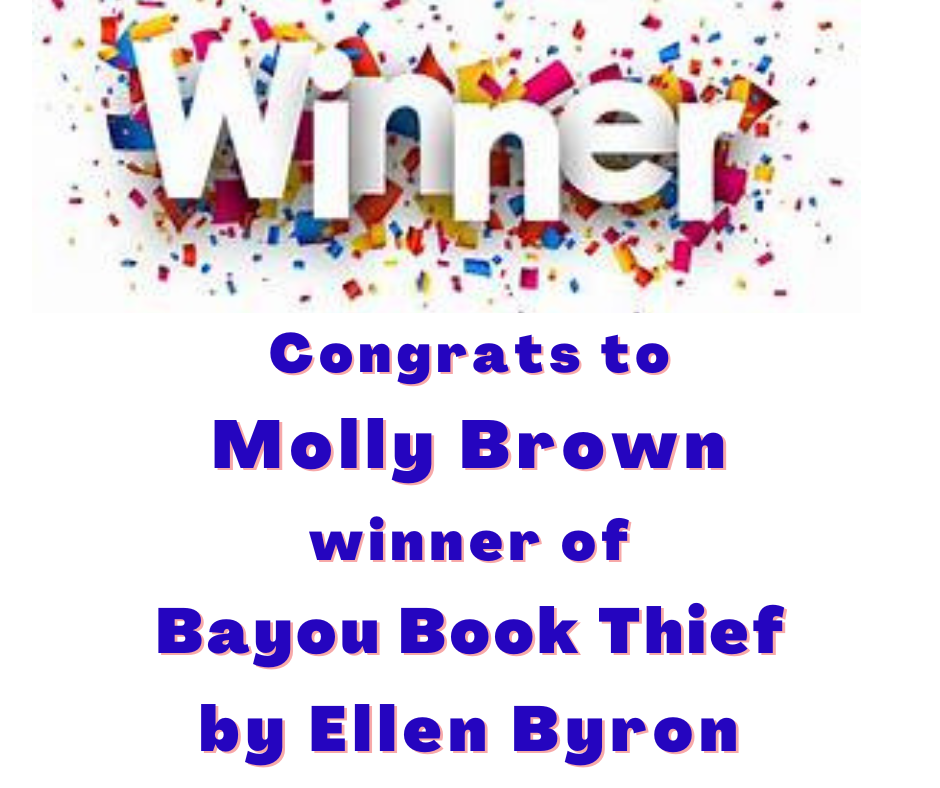 A special thanks to Ellen Byron for providing a print copy of  BAYOU BOOK THIEF. Contest ends June 15, 2022 at 11:59 pm PST and is limited to U.S. residents only. Please use the Rafflecopter box located below to enter. The winner will be announced on this page and on Cinnamon & Sugar's Facebook page, as well as notified by email (so check your spam folder!)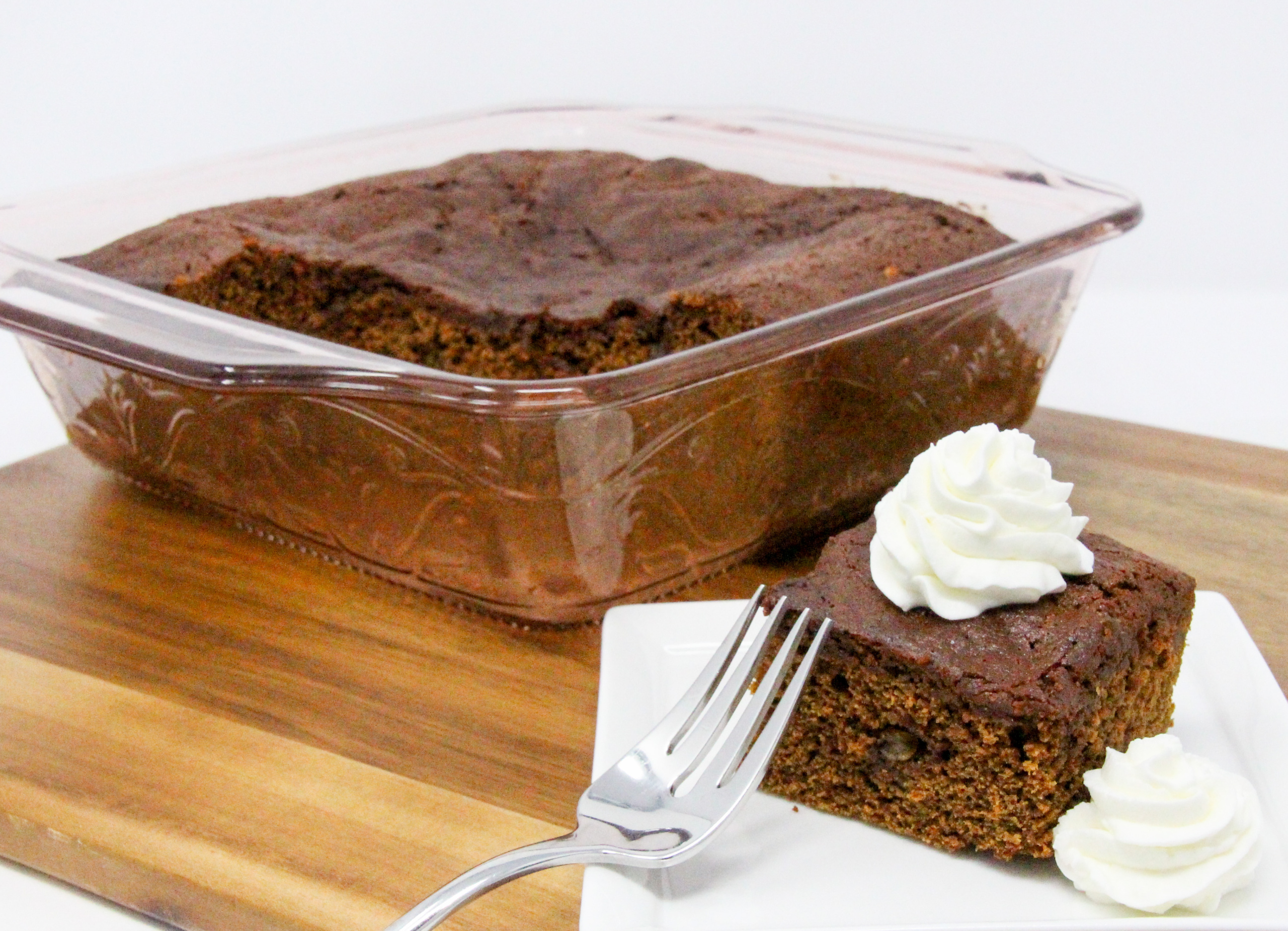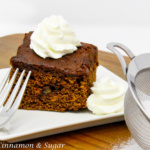 Old-Fashioned Gingerbread
Author's Note: My family owned a cottage on a lake in Connecticut, and one of my favorite activities was attending the local town and county fairs. I was so excited when I found this cookbook at our local library book sale. I love gingerbread, and this book includes almost half a dozen delicious recipes for it. I couldn't resist including a recipe inspired by the one described as "deep, dark gingerbread like Grandmother used to make." Country Fair Cookbook: Every Recipe a Blue Ribbon Winner (1975)
Ingredients
2-1/2

cups

flour

1-1/2

teaspoons

baking soda

1

teaspoon

ground ginger

1

teaspoon

ground cinnamon

1/2

teaspoon

salt

1/2

cup

shortening

1/2

cup

sugar

1

egg

1

cup

dark molases

1/2

cup

hot water

1/2

cup

diced crystallized ginger (optional)
Instructions
Preheat your oven to 350 degrees Fahrenheit. Grease a 9-inch square baking pan.

Sift or stir the flour, baking soda, ginger, cinnamon, and salt together.

In another bowl, cream the shortening and sugar together until the mixture is light and fluffy. Add the egg and beat well, then beat in the molasses.

Add the dry ingredients to the shortening mixture, alternating with the hot water. Beat the batter well after each addition to combine the ingredients. Stir in the crystallized ginger if using.

Pour the batter into the greased 9-inch square baking pan and bake for 45 minutes, or until the cake is done. This can be determined by either pressing the top to see if it bounces back or inserting a toothpick that comes out clean.
Cinnamon & Sugar's Note:
I made this twice, but the second time I used my mini Bundt pans to bake. Reduce the baking time to 20 minutes, then start checking every 2 minutes for doneness.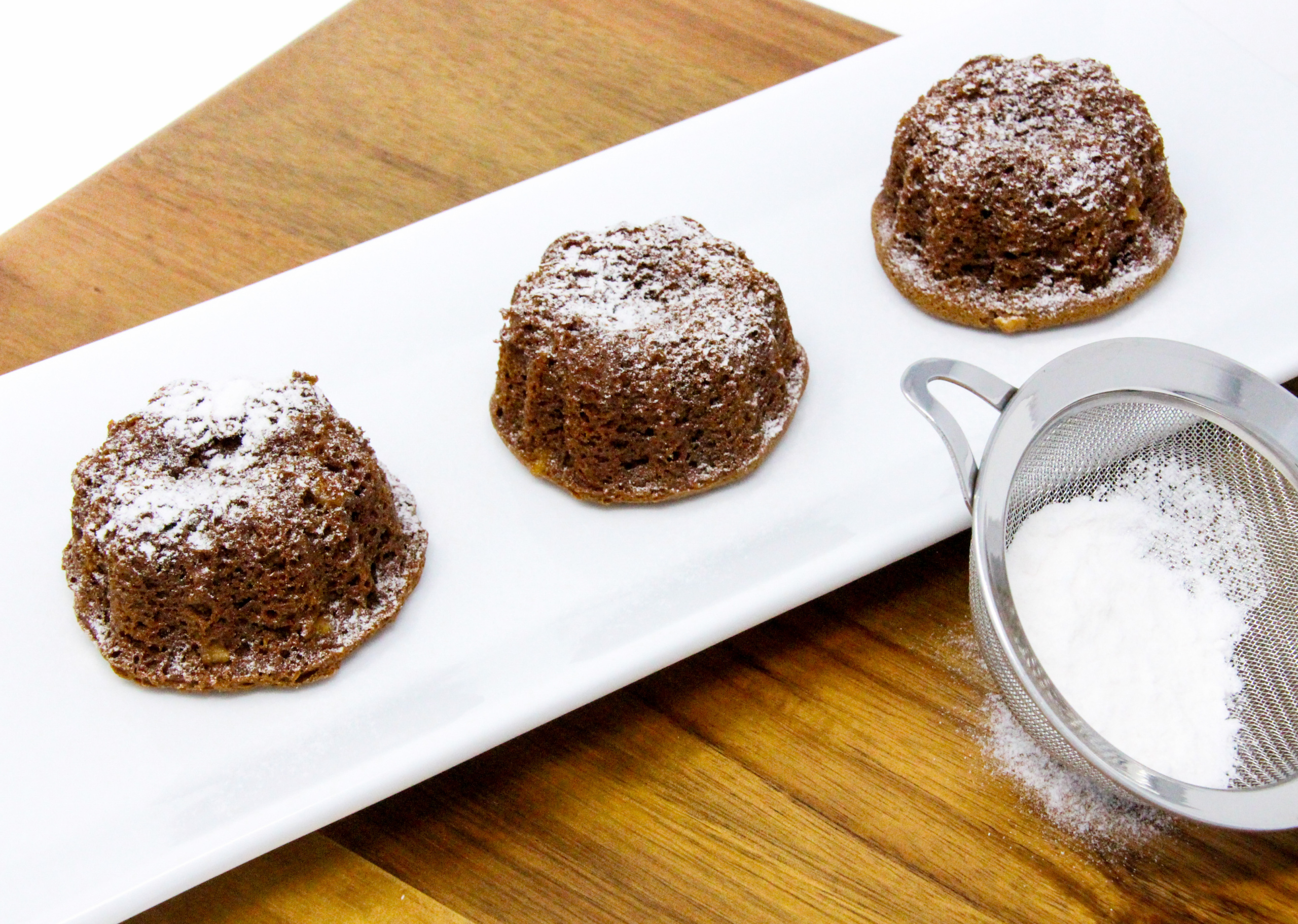 Pin to Pinterest: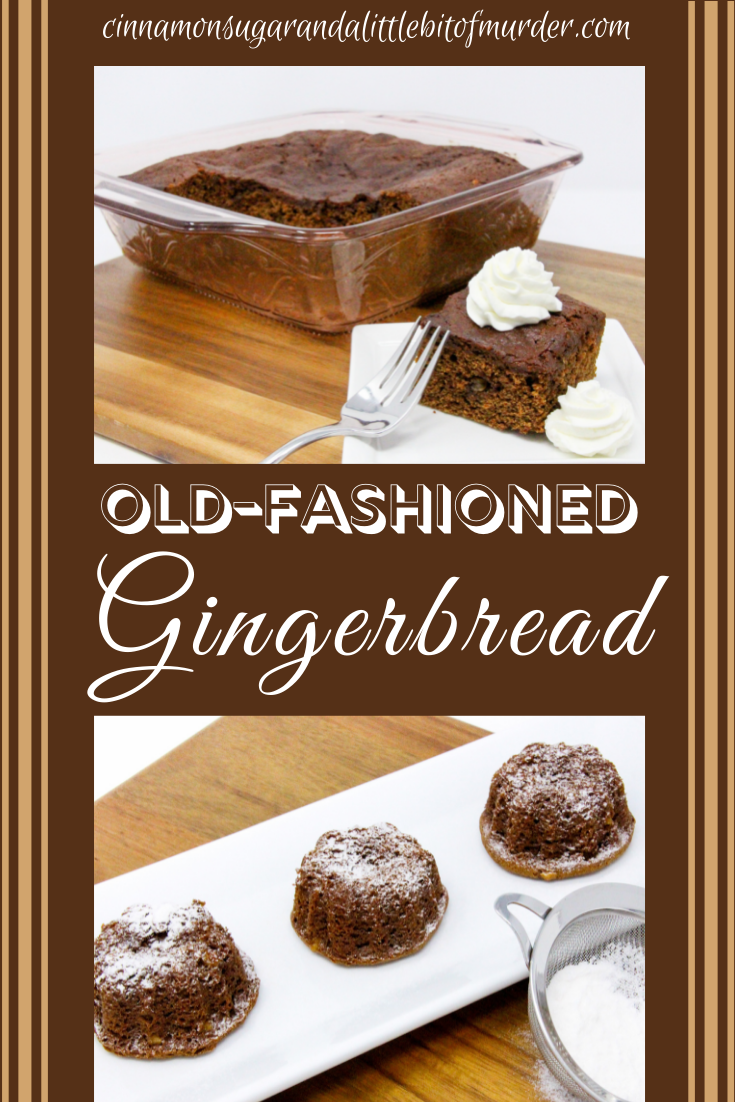 I was provided with an advance copy. All thoughts and opinions are my own.