QUICHE OF DEATH, the third book in the Sugar & Spice Mysteries by Mary Lee Ashford, is another delightful addition to this cozy series. Protagonist Sugar Calloway owns Sugar and Spice Cookbooks with her business partner and friend, Dixie Spicer. I love their business and the author's descriptive voice makes each of their projects come to life from the mouthwatering recipes to the cookbook layouts to the professional food photos (taken by Sugar's boyfriend, Max) to the choices of covers and paper. It makes me want to compile my family and in-law recipes and have Sugar create a cookbook for me! The character of Sugar is just as sweet as her name implies and I enjoyed her downhome manners and the cute sayings she pops up with inspired by her Aunt Cricket. Sugar is the type of person you'd want as a lifelong friend: always there for you with a kind word and a willingness to provide a helping hand. She even fostered the victim's spoiled toy poodle, much to Sugar's cat's dismay! This added a bit of humor along with Sugar's obsession with her fitness activity tracker and how many steps she was getting each day. I had to chuckle because it just might have hit close to home, lol!
The story begins with Sugar and Dixie staying at a B & B with the Arbor family in order to work on the family cookbook featuring their famous Arbor Family Foods Quiche Lorraine, which made their fortune. As Sugar and Dixie soon find out, the Arbor family is dysfunctional. It's not long before Sugar stumbles over the body of Collette, the flaky new fiancée of the Arbor family grandson. Since the family wasn't happy with his choice of spouse, could one of them have taken matters into their own hands and killed her? While Sugar may be sweet, she's also intelligent. Using observation skills and the ability to get people talking, she delves into family secrets and starts uncovering the truth about what happened. But as secrets are ferreted out, violence toward members of the family and Sugar escalates. I had no idea who the killer could be so I sat back and enjoyed the unfolding of the story instead of trying to figure it out. While the ending was a bit rushed, it still provided a satisfying conclusion which wrapped up the loose ends and has me eagerly waiting for the next book in the series to release.
There are many mentions of mouthwatering treats and dishes served at the B & B, along with the Arbor family's famous recipes throughout the story. I was happy to see that Ms. Ashford includes several recipes at the back of the book. I just had to try Hilda's No-Fail Banana Bread because 1) I always have too many ripe bananas on hand; 2) I love anything that is touted as no fail; and 3) My family loves banana bread! This recipe was easy to mix up since instead of dragging out an electric mixer to cream butter, you melt it. Using a fork to mash and stir, the bread came together quickly. It didn't take long for a sweet aroma to fill the air as the bread baked. Sliced warm with a pat of butter, Hilda's No-Fail Banana Bread hit the spot for a delicious treat!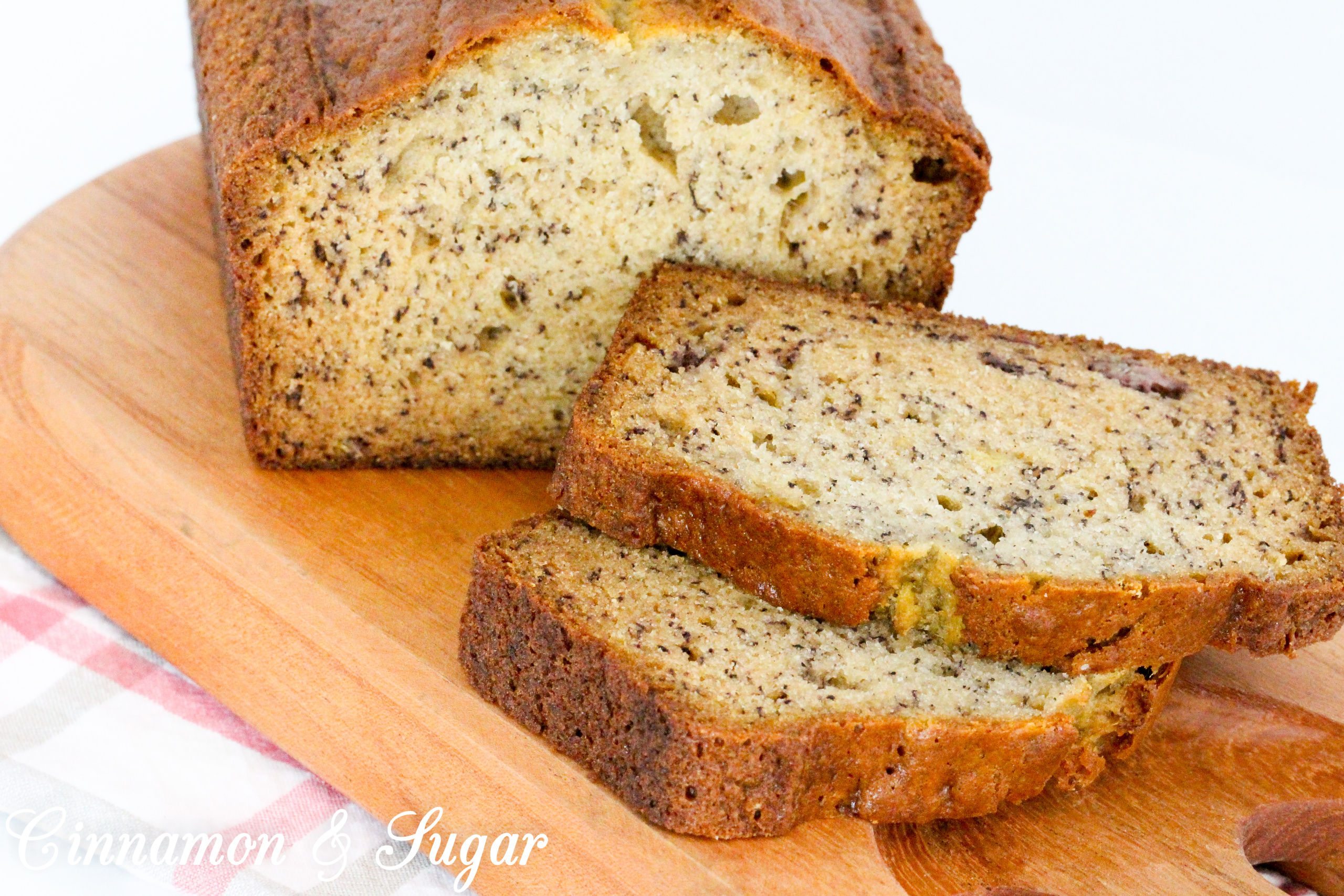 Amazon Synopsis
When editor Sugar Calloway and baker Dixie Spicer went into business creating cookbooks, they found a sideline as amateur sleuths. Now a bitter family grudge could leave a fatal aftertaste…
At Sugar & Spice Community Cookbooks, the friends and business partners have secured a tasty new commission: producing a cookbook for the Arbor family. The Arbors have made their fortune in quiches, and Sugar and Spice have been invited to a weekend gathering where all the siblings, along with crusty matriarch Marta, will be in attendance. But it's soon clear that this trip will come with a hefty slice of drama.
Theo, the only grandson, arrives with his flaky fiancée, Collette, who quickly stirs up trouble . . . and is found dead the next day. As the investigation unfolds, secrets—and recipes—are shared, and Sugar and Spice realize just how messy and murderous the situation may be. As another family member falls ill, can they solve the case without getting egg on their faces . . .and a target on their backs?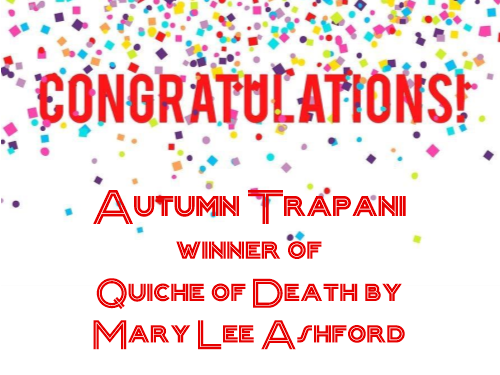 A special thanks to Mary Lee Ashford for providing one lucky winner with their choice of either print or an ebook copy of QUICHE OF DEATH! Print giveaway is limited to U.S. residents. Contest ends Wednesday, July 29, 2020 at 11:59 pm PST. Please use the Rafflecopter box located below to enter. The winner will be announced on this page and on Cinnamon & Sugar's Facebook page, as well as notified by email (so check your spam folder!)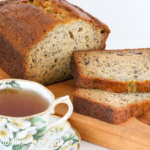 Hilda's No-Fail Banana Bread
Ingredients
1/2

cup

(1 stick) butter

3

large, ripe bananas

2

large eggs

1

teaspoon

vanilla extract

2

cups

all-purpose flour

1

cup

granulated sugar

1

teaspoon

baking soda

1/2

teaspoon

salt

1/2

teaspoon

cinnamon
Instructions
Preheat oven to 350 degrees (F). Spray a loaf pan with nonstick cooking spray or grease with butter and set aside.

Add the stick of butter to a large bowl and microwave for 1 minute, or until melted.

Add the bananas to the same bowl and mash with a fork.

Add the vanilla extract and egg to the bowl and use the same fork to mash and stir until no yellow streaks of egg remain.

In a second large bowl, whisk together the flour, sugar, baking soda, salt, and cinnamon.

Add the dry ingredients to the wet ingredients and mix together with a spatula just until combined.

Pour batter into prepared loaf pan and bake for 45 - 55 minutes until a toothpick inserted in the center of the bread comes out clean.

Cool in pan for 10 minutes then turn out onto a wire rack to cool completely.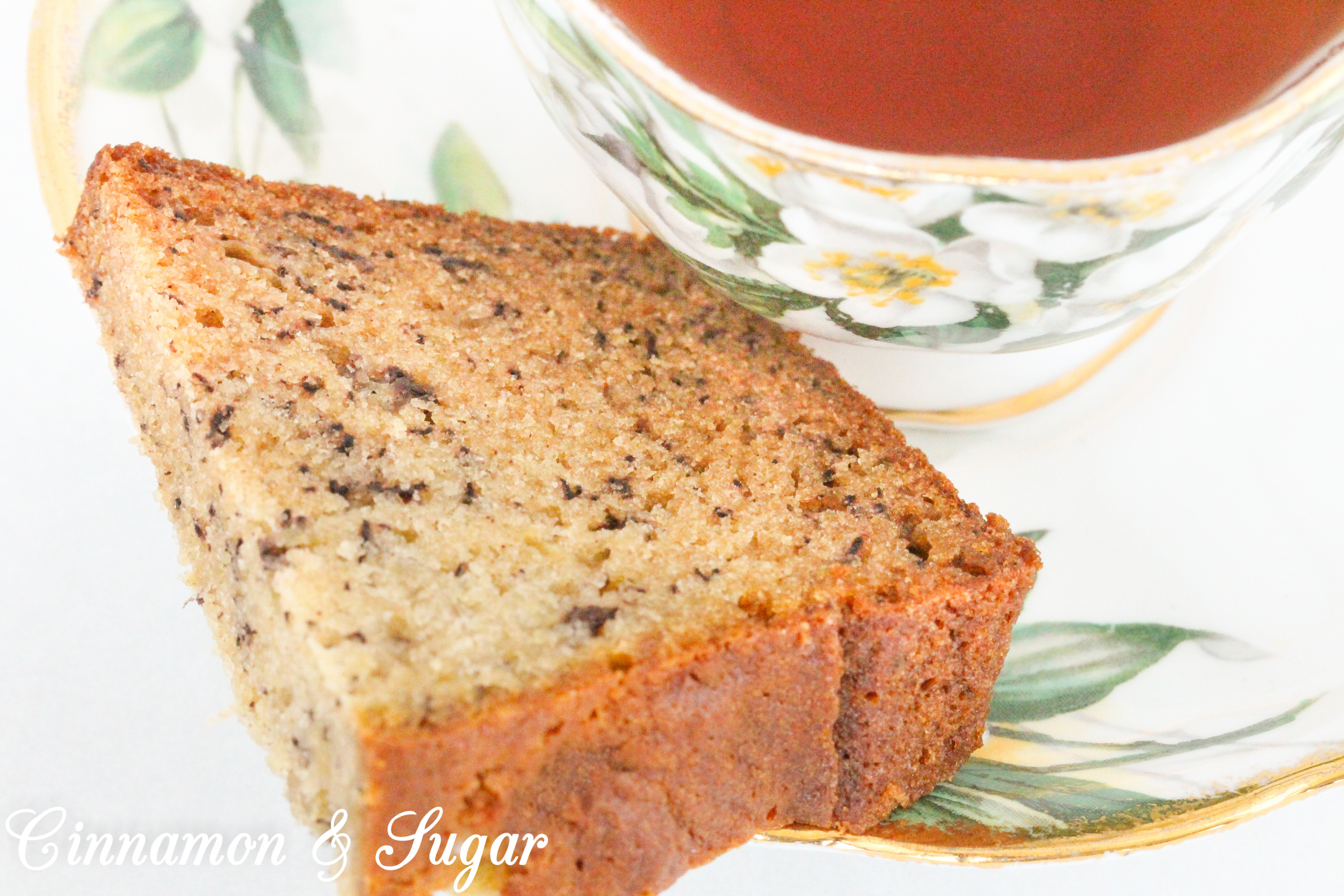 Pin to Pinterest: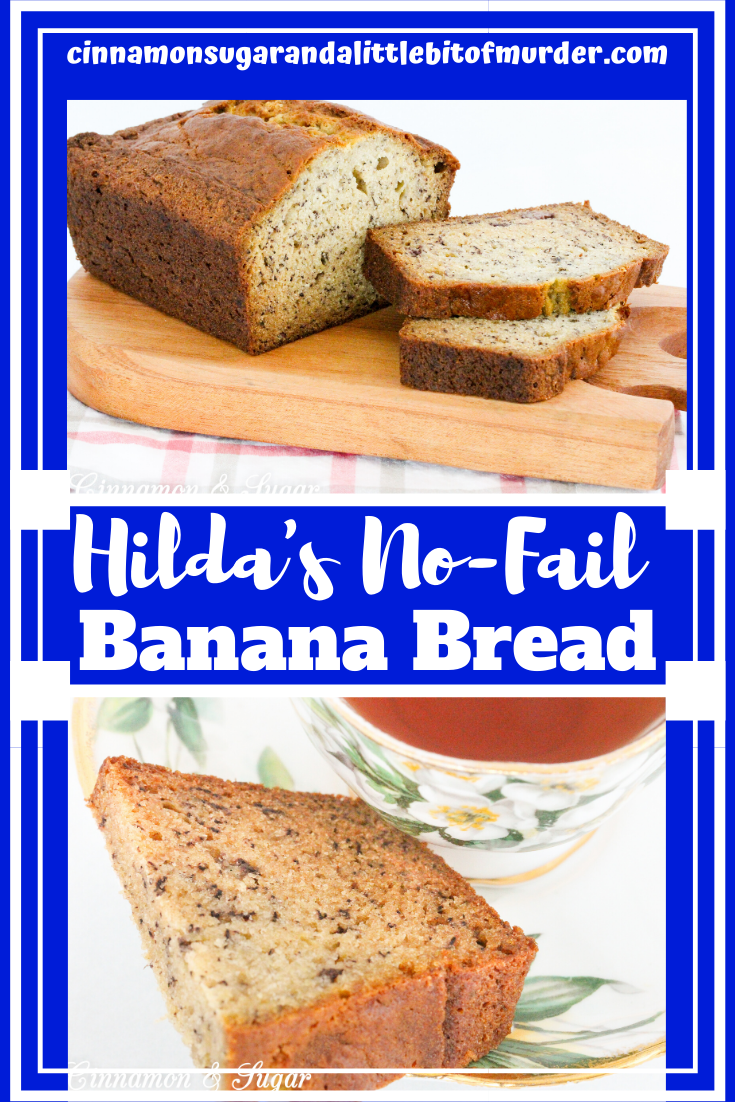 I was provided an advance copy. All thoughts and opinions are my own.