MINT CHOCOLATE MURDER is the second book in the Ice Cream Shop Mysteries by Meri Allen. I, for one, can't resist a locked room murder set in an American Scottish castle rumored to have a weeping ghost. Throw in tubfuls of pumpkin spice ice cream amid a Fall arts festival hosted by a reclusive former supermodel turned royal and you've got yourself an entertaining and mouthwatering read. The author expertly crafts twists and turns with topsy-turvy secrets thrown into the plot for good measure. It kept me thoroughly mesmerized as I followed the protagonist, Riley Rhodes, in her investigation. An ex-CIA librarian and now manager for her friend's Udderly Delightful Ice Cream shop, Riley uses her training to get to the bottom of who might have killed the famous photographer, Adam, during his exhibit at the castle. The investigation on how Adam even got into the dungeon (now conference room), much less how he was locked in when security cameras show no signs of entry, is only the tip of the complex puzzle. With plenty of suspects—more people hated him than liked him—I found it difficult to narrow it down to even two or three. As the reveal unfolded, I was even more impressed with the cleverly plotted clues and the intricate way they fit together.
With unique characters such as an ex-CIA librarian (or could Riley more than that?!), a supermodel turned royal, a diva in fluffy cat form, and a bad boy photographer, I couldn't help but be entertained. Each person (and animal, especially Sprinkles the diva cat), was well-developed with individual characteristics that made them come alive. Ms. Allen has a strong descriptive voice that made me feel like I was right there, experiencing the sights, sounds, smells, and especially the tastes of all Penniman, Connecticut has to offer. It's always a pleasure reading a book that has equally strong characters and plots to keep me glued to the pages, and Mint Chocolate Murder fits the bill!
Running an ice cream shop, Riley has her hands full mixing up ice cream in between investigating. Pumpkin Spice ice cream is the tourists' and town's flavor de jour, and she can barely keep up with the demand. Luckily for us pumpkin spice lovers, the author has included a recipe for No Churn Pumpkin Spice Ice Cream at the back of the book and it's every bit as easy to make as promised… and every bit as delicious as it sounds! I appreciated the author's note on turning the ice cream into an ice cream pie. I did so, and the yummy concoction was met with rave praise. As easy as this was to make, I think I might have found my new favorite Thanksgiving dessert!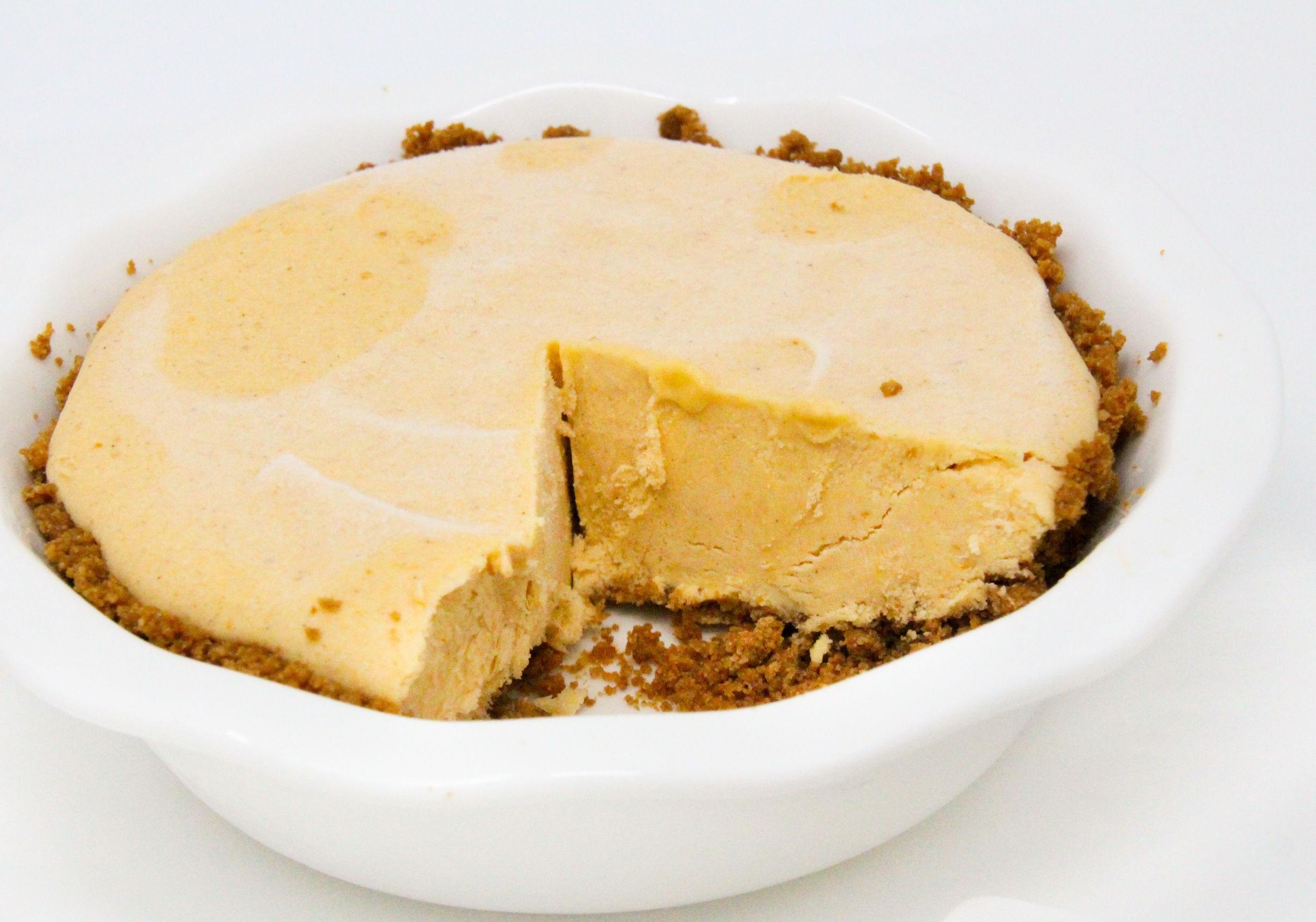 Amazon Synopsis
When Udderly Delightful Ice Cream shop manager Riley Rhodes is summoned to Penniman's Moy Mull Castle, it's the cherry on top of a successful summer season. The gothic pile built by an eccentric New England Gilded Age millionaire has been transformed into a premiere arts colony by Maud Monaco, a reclusive former supermodel. As part of Moy Mull's Fall Arts Festival, Maud is throwing a fantasy ice cream social and hires Riley to whip up unique treats to celebrate the opening of an exhibit by Adam Blasco, a photographer as obnoxious as he is talented.
As Penniman fills up with Maud's art-world friends arriving for the festival, gossip swirls around Blasco, who has a dark history of obsession with his models. Riley's curiosity and instincts for sleuthing – she was a CIA librarian – are piqued, and she wonders at the hold the cold-hearted photographer has over the mistress of Moy Mull.
But when Adam is found dead behind the locked door of Moy Mull's dungeon, Riley realizes there's more than one suspect who'd wanted to put the malicious photographer on ice.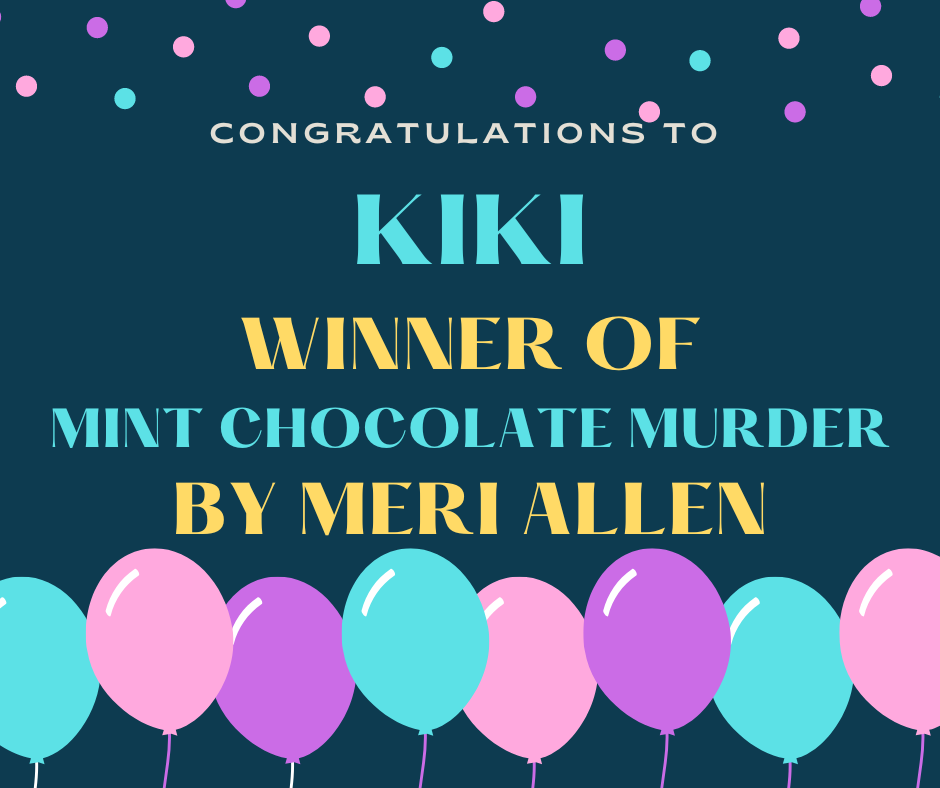 A special thanks to Meri Allen for providing a print copy of MINT CHOCOLATE MURDER. Contest ends August 21, 2022 at 11:59 pm PST and is limited to U.S. residents only. Please use the Rafflecopter box located below to enter. The winner will be announced on this page and on Cinnamon & Sugar's Facebook page, as well as notified by email (so check your spam folder!)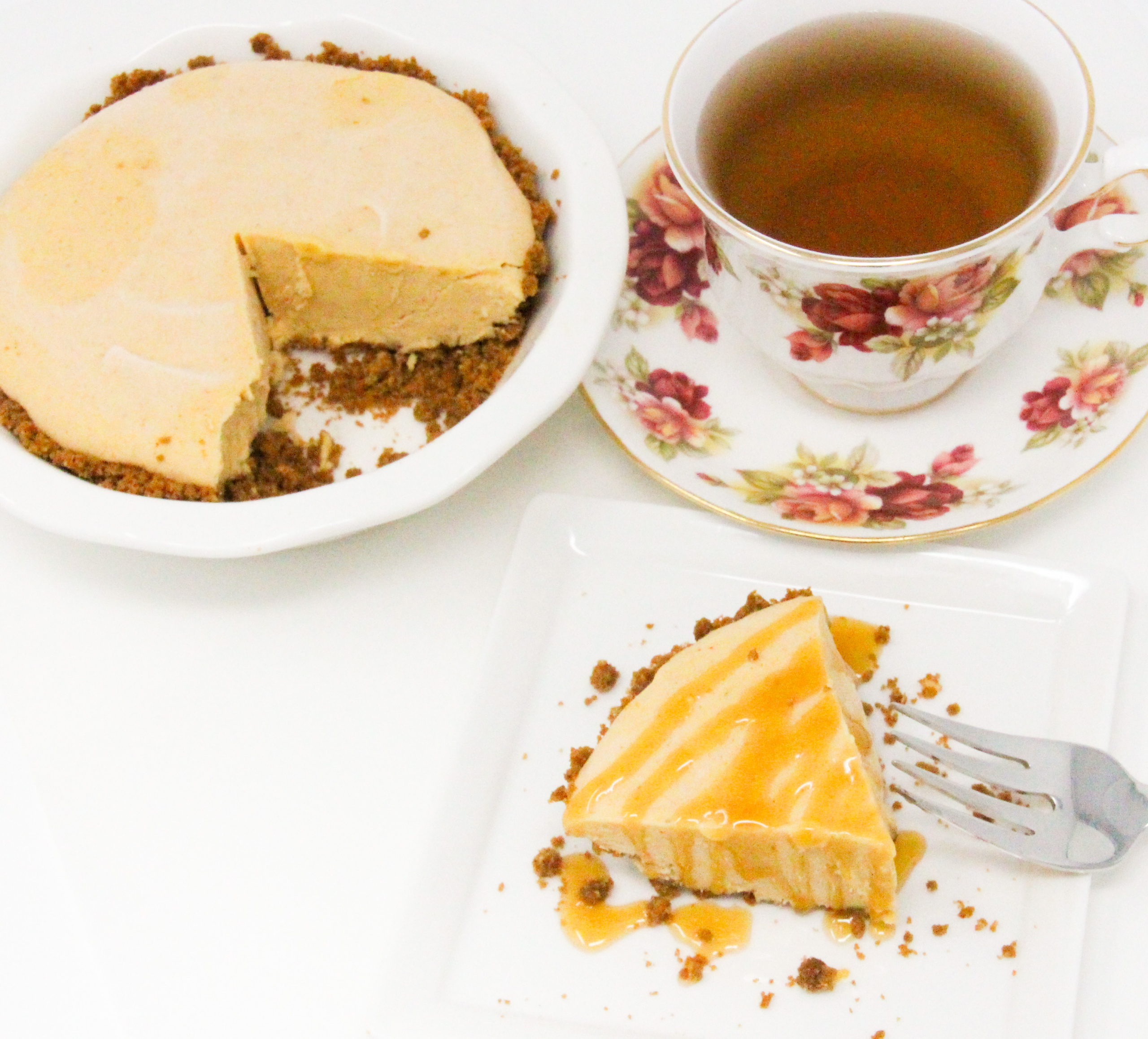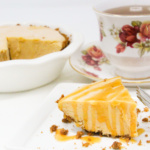 No Churn Pumpkin Spice Ice Cream
No ice cream maker? No problem! Make your own ice cream in a pinch - even without an ice cream chiller. I was a bit skeptical of no-churn recipes, but I experimented and came up with one that worked like a charm. This delicious, fall-inspired ice cream is easy to make and even easier to eat.
This makes a wonderful accompaniment for any spice cake or use it as a delicious filling for ice cream pie. Just fill your favorite pie shell and let it firm up in the freezer for six hours and drizzle with caramel sauce before serving.
Ingredients
1

14 ounce can sweetened condensed milk

3/4

cup

unsweetened pumpkin puree

1

teaspoon

pure vanilla extract

1/2

teaspoon

ground cinnamon

1/4

teaspoon

ground ginger

1/8

teaspoon

ground nutmeg

Pinch of cloves

1/2

teaspoon

salt

4

tablespoons

plain yogurt (I like Greek or Icelandic) at room temperature

2

cups

heavy cream
Instructions
In a large bowl, combine the sweetened condensed milk, pumpkin puree, vanilla, cinnamon, ginger, nutmeg, cloves, and salt.

In another bowl, whisk the yogurt, then slowly pour in the heavy cream and combine, using a hand mixer on low (or a stand mixer, if you have one). Then whip on high until stiff peaks begin to form.

Add half the shipped cream mixture to the sweetened condensed milk and whisk until completely combined. Using a spatula, gently fold in the remaining whipped cream mixture until no streaks remain.

Pour into a freezer safe container and cover. (At this point you can fill a pie shell if you'd like an ice cream pie.) You can use a loaf pan and cover with a layer of plastic wrap topped with tinfoil. Put in the freezer until firm, at least 6 hours, and then enjoy!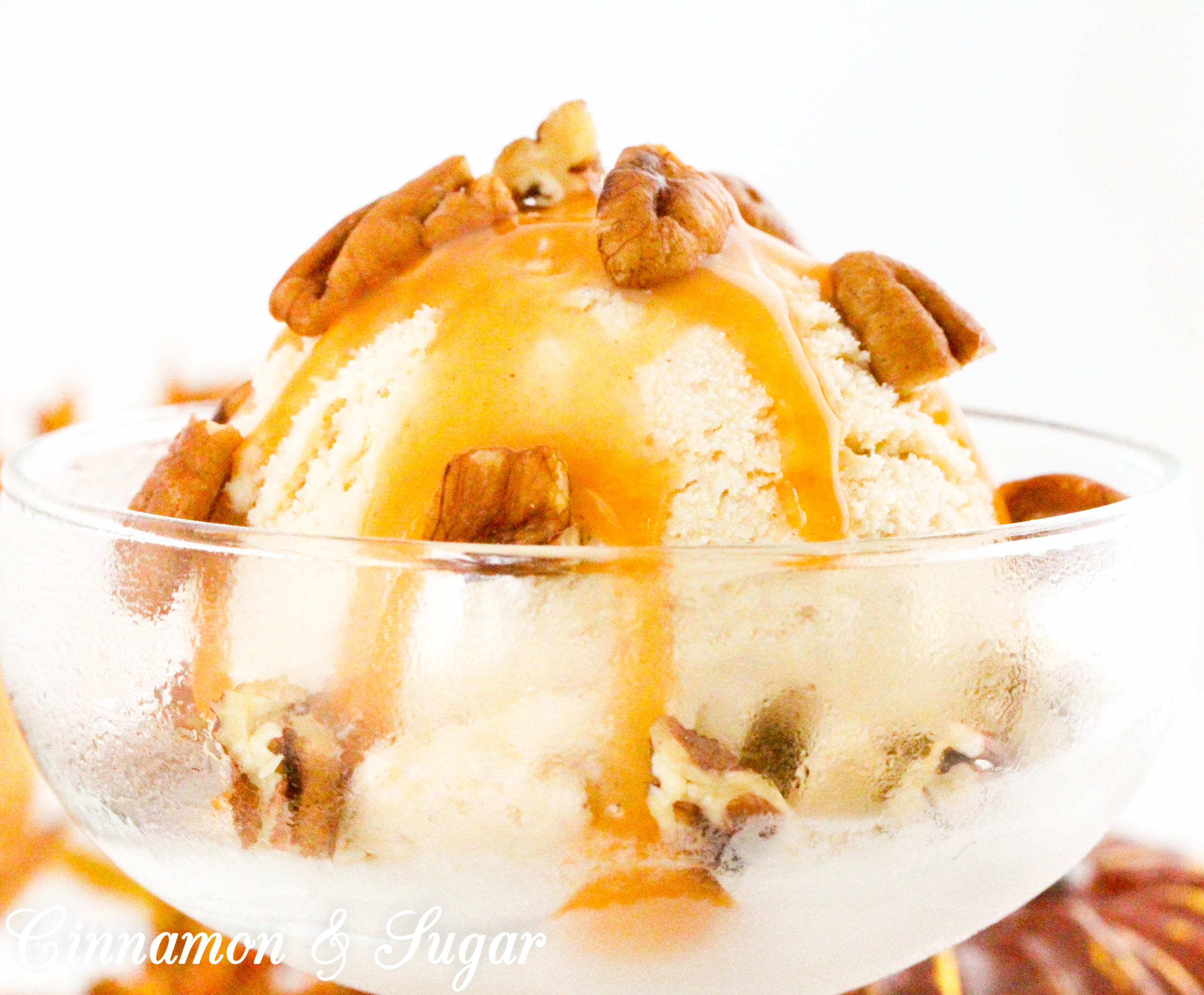 Pin to Pinterest: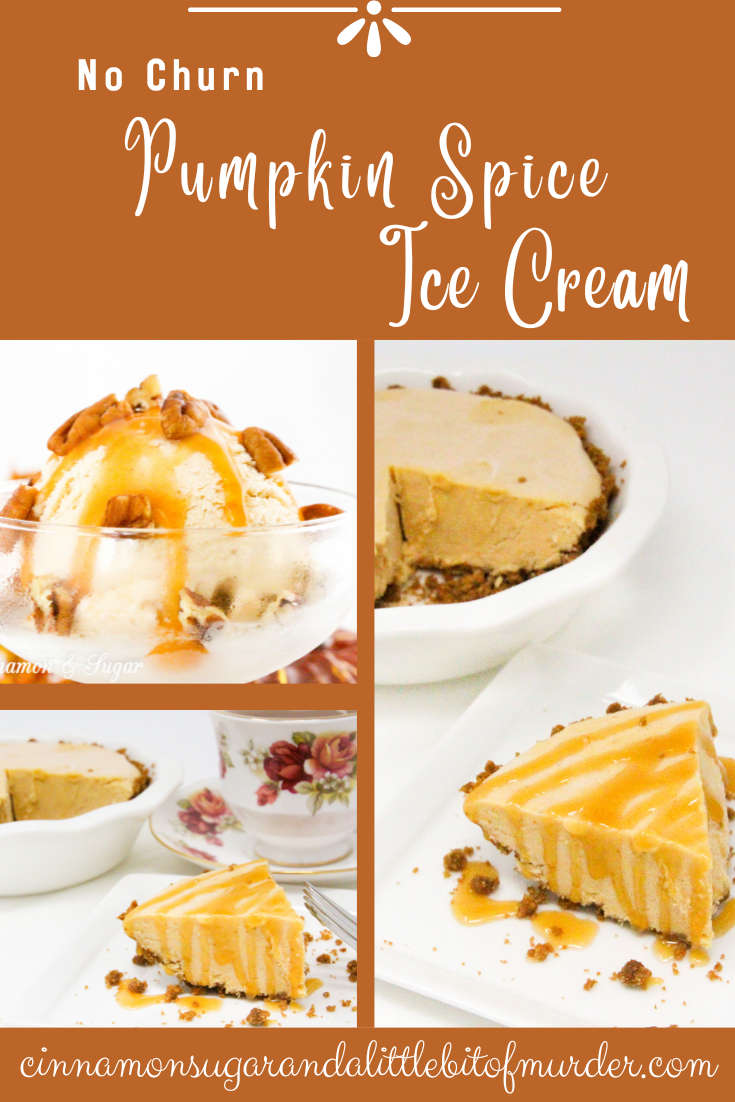 I was provided with an advance copy. All thoughts and opinions are my own.