THE FRAGRANCE OF DEATH is the long anticipated fifth book in the Sally Solari Mysteries by Leslie Karst. With compelling characters, an alluring setting, drool-worthy dishes, and a thorny murder to solve, the book is a sensory treat for readers! I've enjoyed the theme of each sense throughout the series and in this newest release, the sense of smell is effectively used. The protagonist, restaurant owner Sally Solari, has lost her sense of smell, which affects her ability to taste. It's quite the disaster for a chef! I liked how the author also uses her loss of smell to enhance the dangers she might experience. Set in coastal Santa Cruz, California, Ms. Karst brings the setting alive with vivid descriptions and a reminder that there's more to California than freeways and concrete jungles. Instead, the reader is shown the farms, particularly the artichoke farms, and the rugged natural beauty that the state offers. A longtime fan of artichokes, I was pleased to see the vegetable spotlighted at the annual Artichoke Cook-Off, which served as the backdrop for the mystery.
When Sally's acquaintance and fellow competitor is found murdered at the festival, she can't help but get involved. Especially when her friend—and potentially more—Detective Vargas asks that she keep her ears open for any gossip about the deceased. Sally is a bit pushy with her investigating and finds out more than she bargained for. As she delves deeper into the secrets long hidden, plenty of suspects become apparent. I made several guesses as Sally pieced together the clues, but the author managed to throw in twists and turns to fool me. And, as the story came to a close, all the threads of the main plot and subplots were woven together into a highly entertaining story!
With Sally being a chef, you can practically smell, taste, and see the multitude of dishes served on the pages. There are several recipes included at the back of the book (and, of course, one featuring artichokes) from cocktails, soup, salad, main course, and dessert. Naturally I couldn't pass up the opportunity to share Sally's Decadent Blondies, which are melt-in-your mouth deliciousness! A generous portion of macadamia nuts and white chocolate chips are encased in a brown sugar-based cookie. These bar cookies are chewy and rich, and nearly impossible to limit yourself to just one or two. Thankfully, the recipe makes a large pan so you can share these tempting treats with family and friends.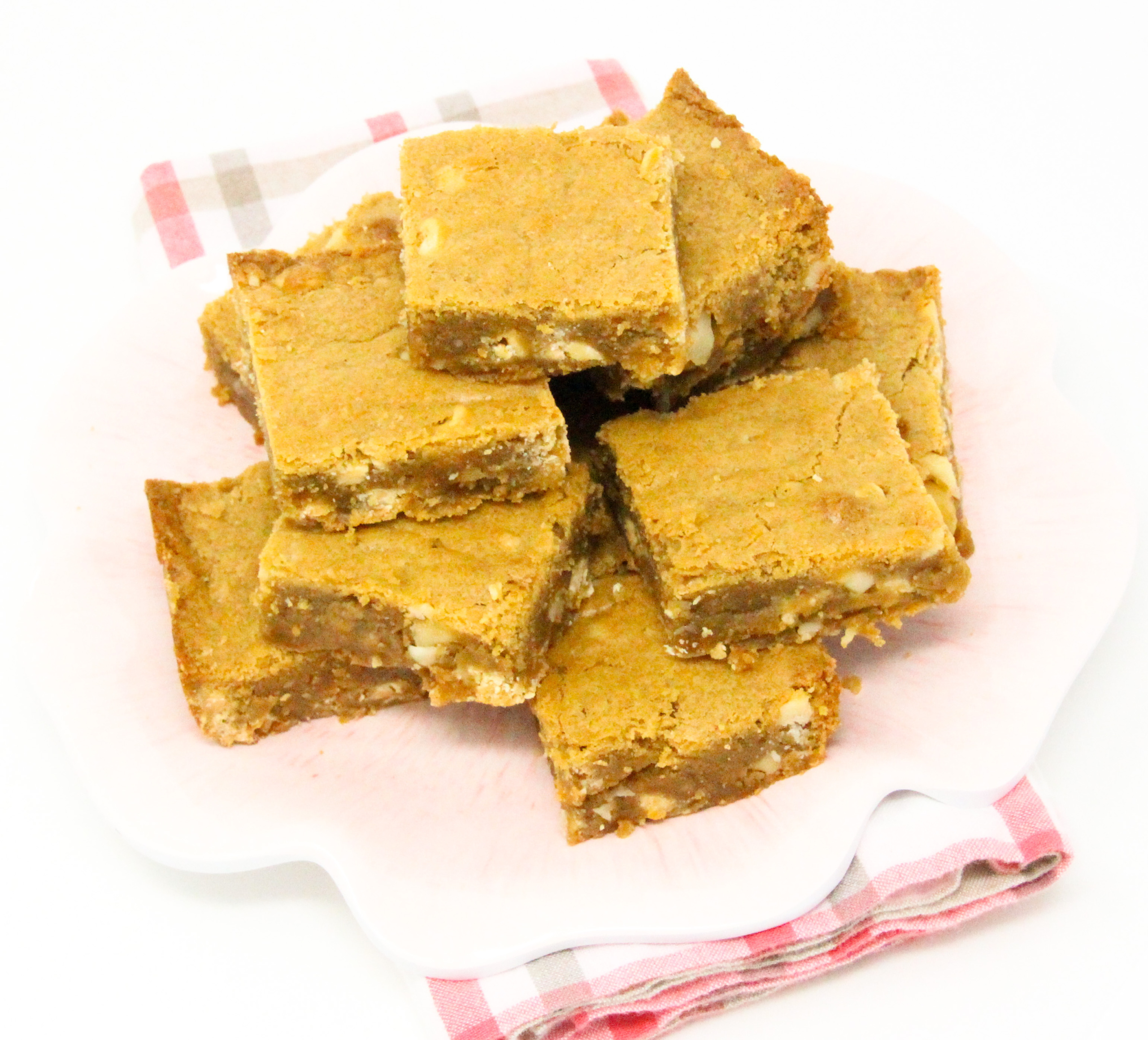 Amazon Synopsis
Restaurateur Sally Solari is a champion, both in the kitchen and on the case, but after getting mixed up in one too many murders, she's noticed her nonna's friends have now taken to crossing themselves when they see her in the street. Adding to her woes, a sinus infection has knocked out her sense of smell, making cooking on the hot line difficult, indeed. Nevertheless, Sally is determined to stay out of trouble and focus on her work.
But then her old acquaintance Neil Lerici is murdered at the annual Santa Cruz Artichoke Cook-Off, and her powers of investigation are called into action once more. Could Neil have been killed by the local restaurant owner who took his winning spot at the competition? Or maybe by one of his siblings, who were desperate to sell the family farm to a real estate developer?
Sally plunges headfirst into the case, risking alienating everyone she knows – including the dapper Detective Vargas, who finds her sleuthing both infuriating and endearing. And soon it's not only her restaurant and tentative new relationship that are on the line – it's her life . . .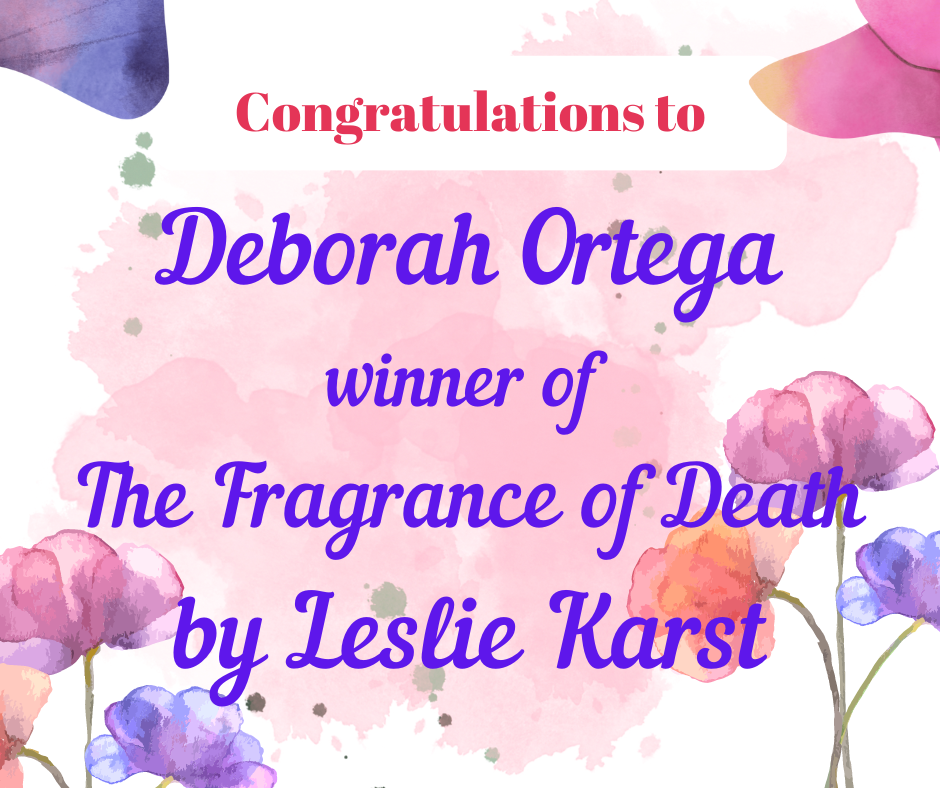 A special thanks to Leslie Karst for providing a print copy of THE FRAGRANCE OF MURDER. Contest ends August 14, 2022 at 11:59 pm PST and is limited to U.S. residents only. Please use the Rafflecopter box located below to enter. The winner will be announced on this page and on Cinnamon & Sugar's Facebook page, as well as notified by email (so check your spam folder!)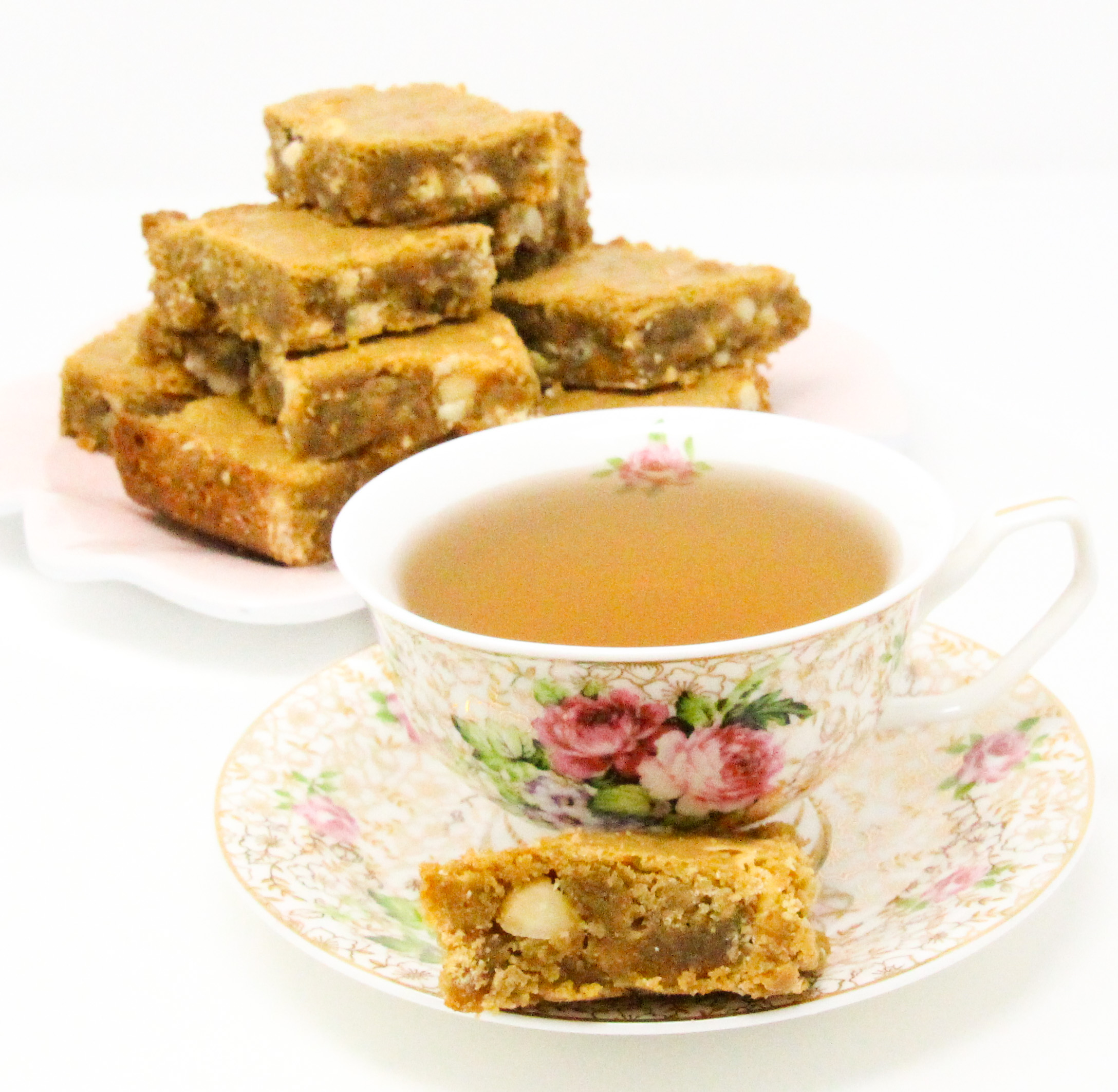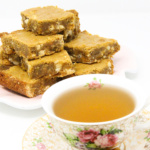 Sally's Decadent Blondies
(Makes one 9" x 13" pan)
These blondies are extremely rich. So rich that only one 3" x 3" piece is likely all you'll want to eat in one sitting.
Or not. Because the combination of the chew bar, crunchy nuts, sweet chips, and salt is pretty darn addicting. So go ahead; just try to limit yourself to one square.
Ingredients
1/2

pound

(2 sticks) unsalted butter, melted

2

cups

brown sugar

2

eggs

2

teaspoons

vanilla

1

teaspoon

salt

2

cups

flour

1

cup

chopped macadamia nuts

1

cup

white chocolate chips

1

tablespoon

vegetable oil, for greasing pan
Instructions
Heat oven to 350 degrees (F).

In a large bowl, use a mixer to combine the melted butter and brown sugar, blending until the sugar has completely dissolved.

Add the eggs and vanilla and mix until smooth.

Switching to a wooden spoon (because the batter will become too stiff for a mixer), add the salt and flour and stir until no streaks remain.

Stir in the macadamia nuts and chocolate chips.

Grease a 9" x 13" baking pan with vegetable oil. Dump the batter into the pan, smooth flat, and bake until the edges start to brown and a toothpick inserted into the middle comes out clean (25 - 30 minutes).

Let cool, then cut into squares.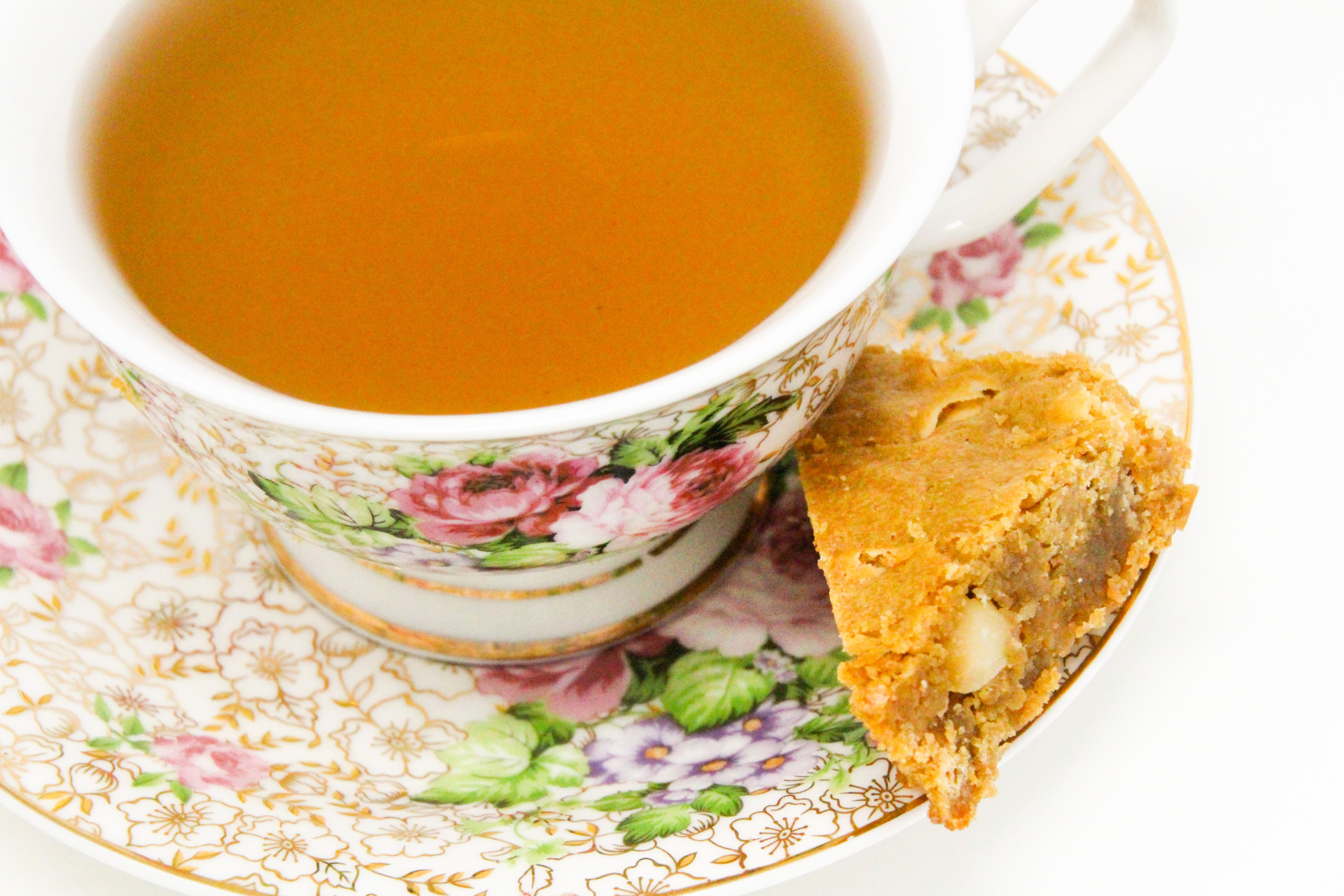 Pin to Pinterest: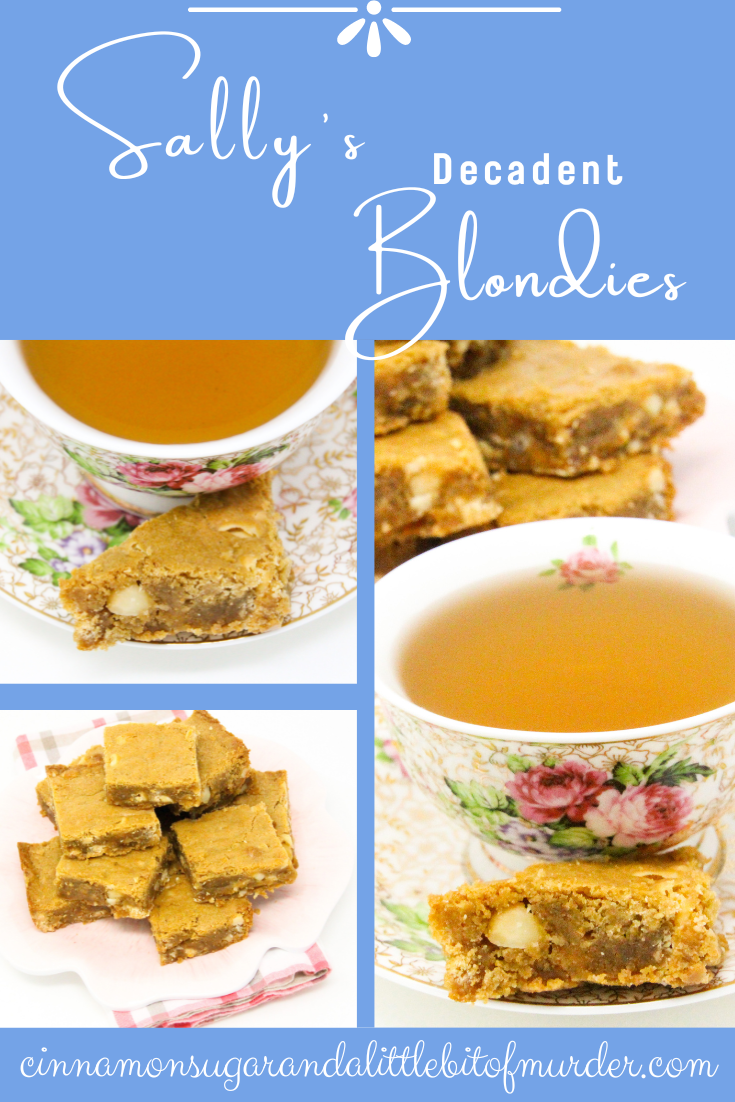 I was provided with an advance copy. All thoughts and opinions are my own.