HOLLYBERRY HOMICIDE, the fifth book in A Berry Basket Mystery series by Sharon Farrow, has all the trappings that make a holiday cozy mystery enjoyable! From the delightful Christmas cover, to the protagonist, Marlee Jacob, (named after famed Jacob Marley of A Christmas Carol), to Marlee's obsession with decorating both her shop and home, and to the town's Hollyberry Festival, the reader is immersed in a flurry of holiday activities. The author's descriptive voice shines through and brings the characters and setting to life on the pages without slowing down the plot. Ms. Farrow's use of a local stage production, A Christmas Carol, to highlight the death of the 95-year-old man playing Jacob Marley, adds to the entertainment. Everyone is sure he died of natural causes but Marlee is convinced foul play was involved. With a colorful and humorous cast of characters surrounding Marlee (including Minnie, her African Gray parrot) I couldn't help but be enthralled with the story and enjoyed several laugh out loud moments.
The murder mystery itself was well-plotted and had a good pace. I enjoyed that Marlee's friends are supportive of her snooping and help out as they can. As I turned the pages, layers of suspicion and secrets were revealed but I still couldn't hone in on the killer. The author expertly weaves in twists that left me shocked and the clues she includes had me fixating on one character then another. But in the thrilling conclusion, they all piece together into one cohesive ending that made me yearn for more!
As owner of The Berry Basket, Marlee serves an assortment of mouthwatering berry-themed goodies. While holly berries are poisonous, Ms. Farrow includes several holiday-themed recipes at the back of the book that not only are safe to eat, but sound scrumptious as well. I couldn't wait to try her recipe for No-Bake Hollyberry Cluster Cookies since they epitomize hollyberries and Christmas! Similar to rice krispie treats, except using cornflakes, these cookies are sure to please the kids. Plus the brightly-colored green dyed cornflake cookies with red hot candies will make any holiday cookie platter stand out as you share Christmas cheer!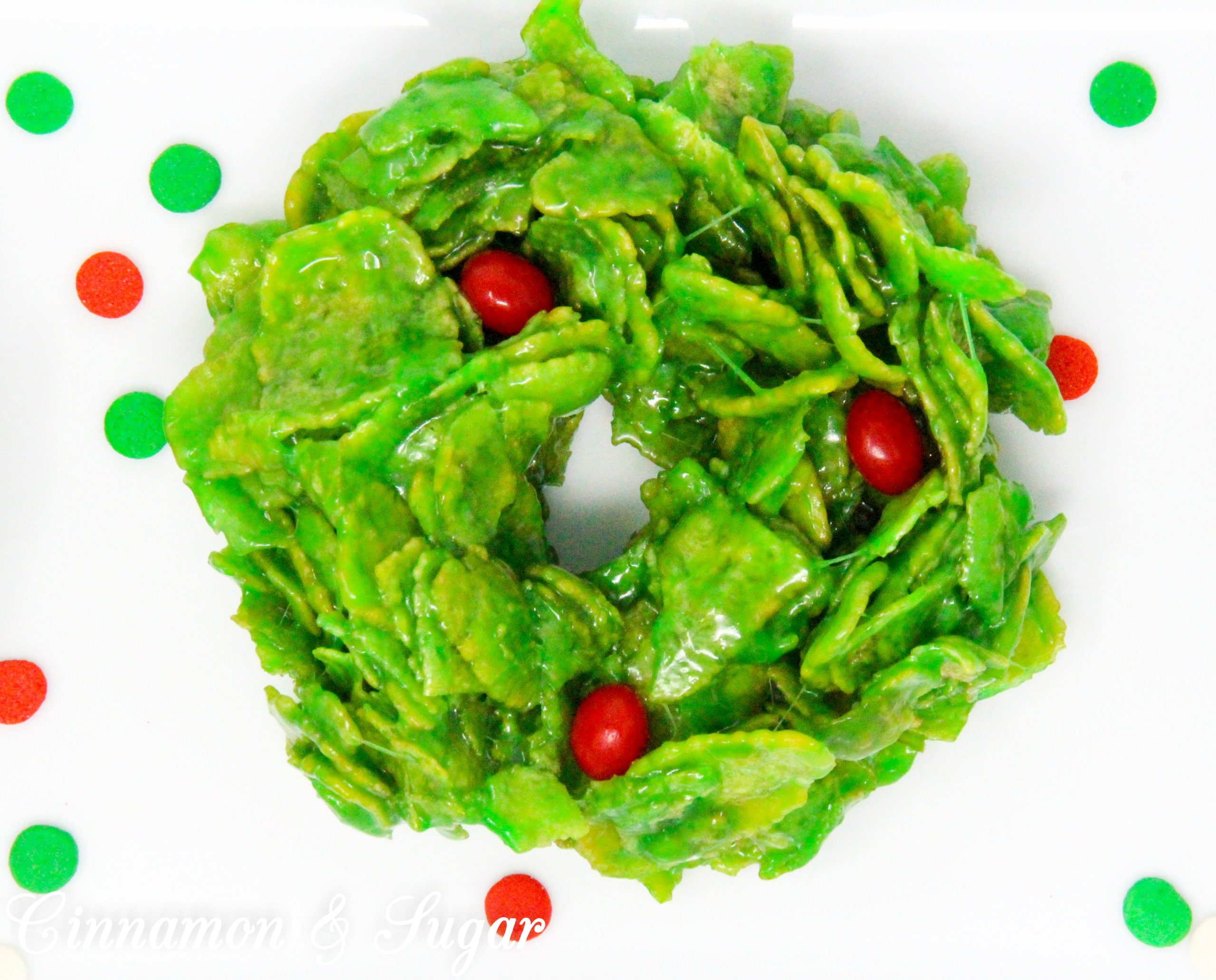 Amazon Synopsis
A cold wind is blowing off Lake Michigan, and murder is scaring the dickens out of everyone . . .

Considering her name, Marlee Jacob is an obvious choice for the role of Jacob Marley in Oriole Point's production of A Christmas Carol. It's just sad that the role has opened up because of the death of the elderly actor who'd originally been cast.
 
But Marlee, the proprietor of The Berry Basket, will do her best to keep spirits high—that is, until clues start mounting that there's danger behind the scenes. There are accidents on set, the tree in the village square topples over, and worst of all, a body is found with a sprig of holly draped over it. If Marlee can't wrap up the case, she may not have a berry merry Christmas . . .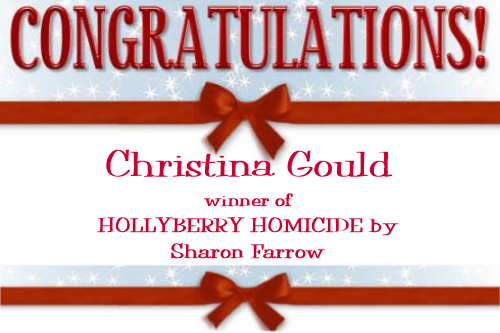 A special thanks to Sharon Farrow for providing one lucky winner with a print copy of HOLLYBERRY HOMICIDE! Giveaway is limited to U.S. residents. Contest ends Sunday, October 18, 2020 at 11:59 pm PST. Please use the Rafflecopter box located below to enter. The winner will be announced on this page and on Cinnamon & Sugar's Facebook page, as well as notified by email (so check your spam folder!)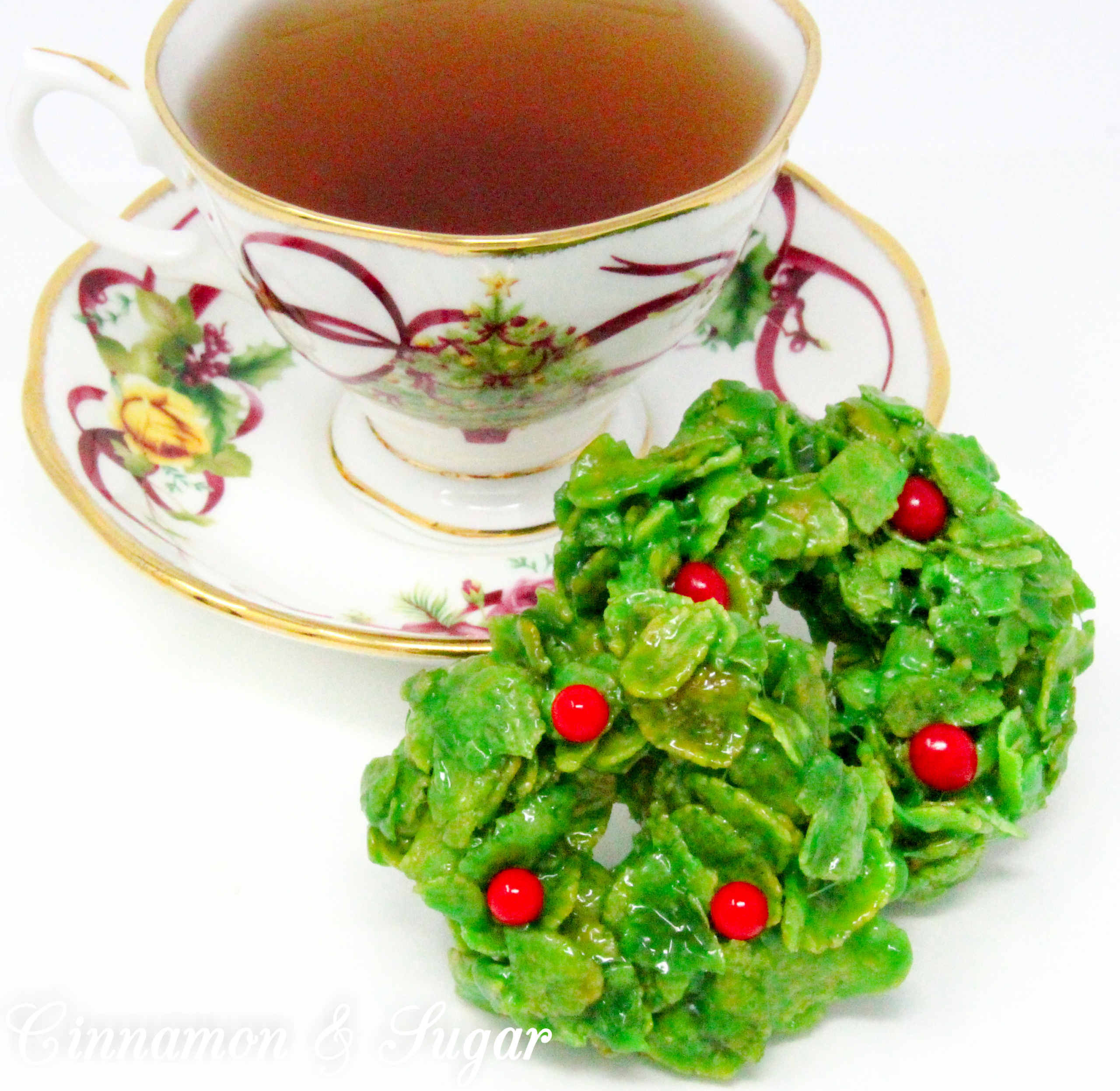 No-Bake Hollyberry Cluster Cookies
After Theo points out the lack of holly pastries in the shop, Marlee searches on Pinterest for a recipe that incorporates a holly theme. This easy, no-bake recipe seemed perfect. Variations of this recipe call for shaping the batter into wreaths. Since the leaves and berries of holly are poisonous, real holly is not included. What you will find included is a lot of flavor.
Ingredients
1/2

cup

butter or margarine

30

large marshmallows

1/4

teaspoon

green food coloring

4-1/2

cups

cornflakes cereal

1/3

cup

mini red cinnamon candies, such as Red Hots
Instructions
Heat butter in a large saucepan or pot until melted. Add marshmallows.

Stir until all the marshmallows are melted. Mix in the green food coloring.

Stir in the cornflakes cereal, until all the pieces are coated.

Drop by spoonfuls onto wax paper. Press 3 cinnamon candies into each cornflake cluster.
Notes
Makes approximately 24 cookies.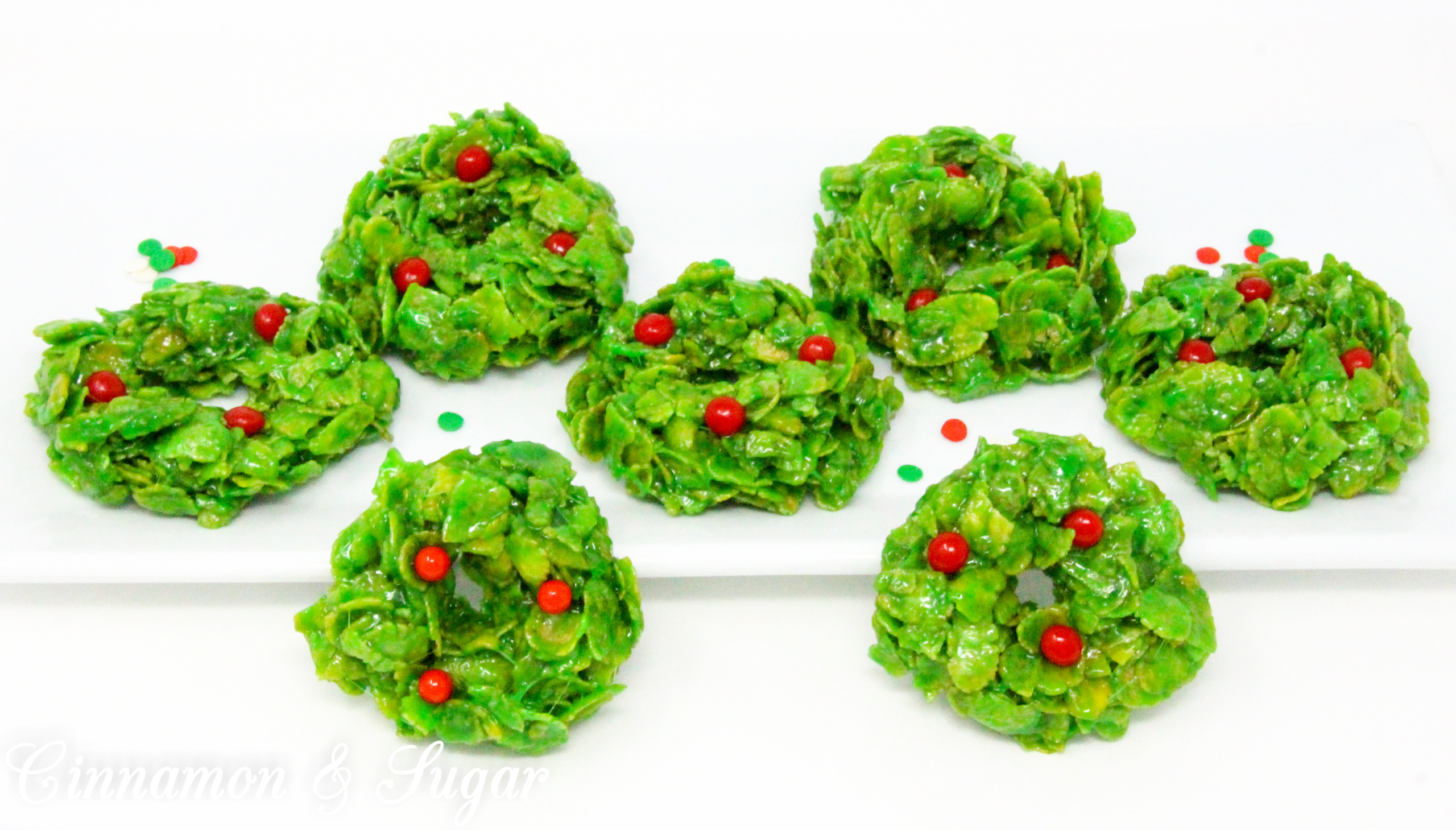 Pin to Pinterest: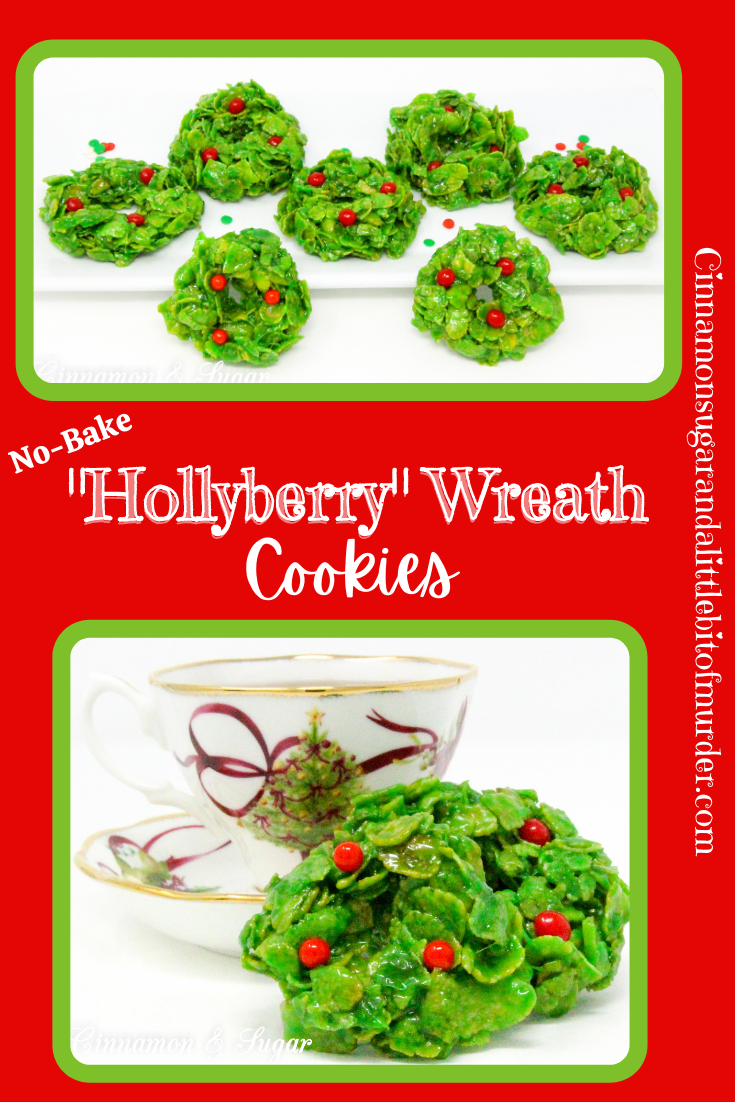 I was provided with an advance copy. All thoughts and opinions are my own.